Learning is taking on a new light. It's actively transforming into something that humans never thought it'd become. Digital platforms are now being used as learning spaces and educators around the globe are being asked to rise to the occasion. Now more than ever, academic institutions, businesses, enterprises, and groups with collective endeavors for learning and training need a foolproof platform that can transcend distance and physical limits. Now more than ever, the demand for learning management systems is on the rise.
It is predicted that by 2025, the global market for eLearning will exceed $325 billion. Industry giants in the academe are actively on the lookout for the best learning management system as it is the ultimate fail-safe when it comes to continuous and consistent learning despite any circumstance.
Google Classroom and Brightspace are at the forefront of the competition. The two platforms are paving the way when it comes to providing competitive learning tools for all. This Google Classroom vs Brightspace comparison article will help you decide which of the two platforms is best for your learning management system needs. If you need to do more research on trending tools and features in the industry, click here.
What do users say about Google Classroom and Brightspace?
Google Classroom and Brightspace cater to two different sets of users. Reviews of the platforms show that the two software is very user-friendly and intuitive. Brightspace users love how the platform allows for the easy creation of forums and discussion boards that promote interaction among teachers and learners. On the other hand, Google Classroom users love how the software makes it easy for teachers to receive submissions, share resources, and fully go paperless.
Going paperless is a trending demand from both public and private institutions may it be in digital and non-digital spaces. To be updated on topnotch apps that enable a paperless workflow, do read our software ranking of outstanding file management software.
About Google Classroom
Google Classroom was launched in 2014 as part of Google's education advocacy. It's available for free and was programmed with a mission to streamline and simplify the connection and interaction between students and teachers. The platform allows for easy sharing and submission of files. It also proudly offers tools that promote paperless learning among students. Google Classroom endeavored to make learning more engaging as it allows students to publicly submit assignments. All submitted student assignments can be checked and corrected not just by teachers but by other students too. The program makes it easy for students to truly connect and engage in learning modules anytime and anywhere. It offers user support via a dedicated online portal.
Pro – It comes at absolutely no cost.

Con – Limited classroom capacity.
About Brightspace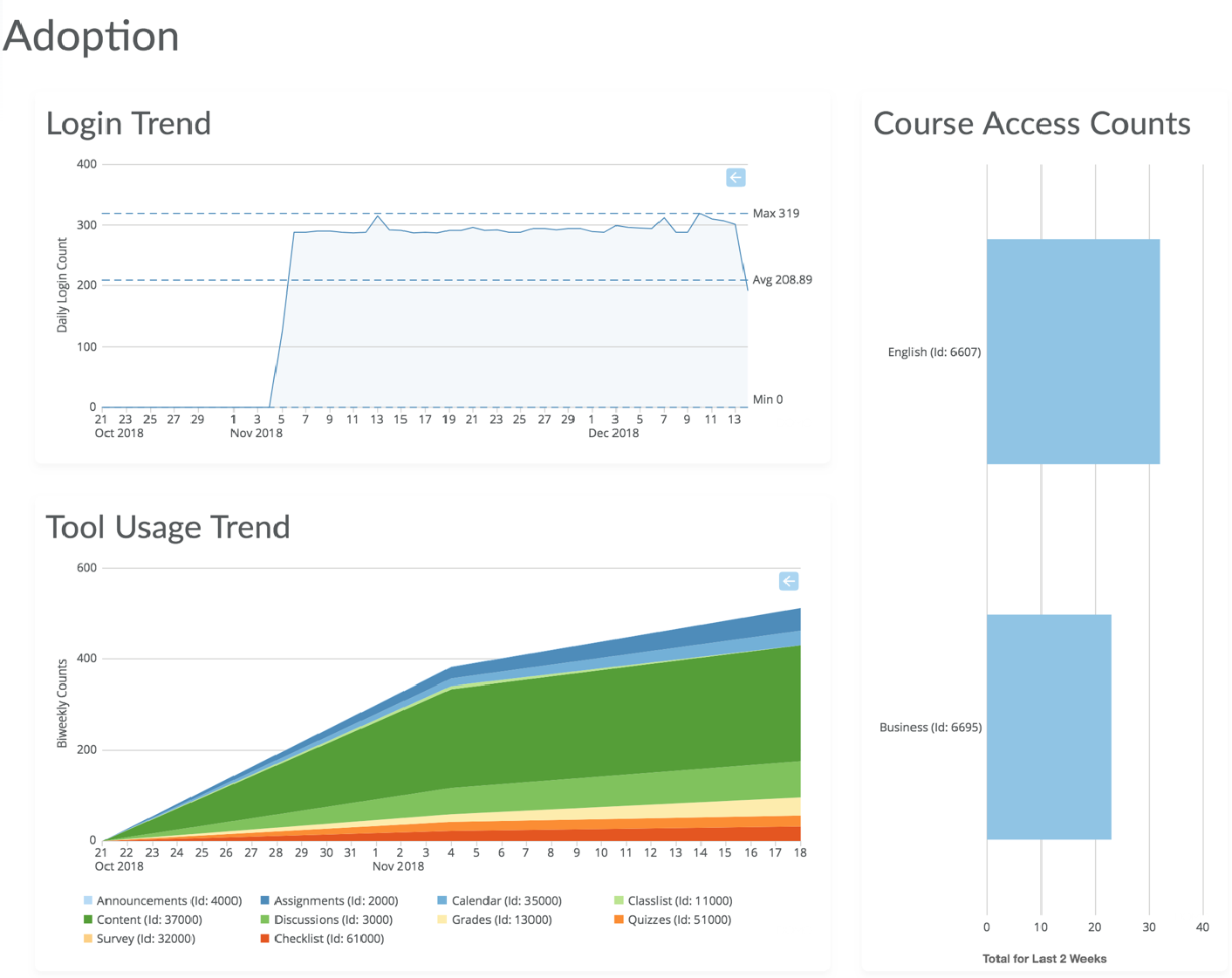 Brightspace is an industry staple when it comes to learning management systems. It has been offering tools and features for digital learning since 1999. The company is based in Canada and it now caters to the needs of more than 1,200 academic institutions and enterprises globally. Apart from academic tools, Brightspace also offers features for the training, onboarding, and testing of employees of companies from different industries. Brightspace is packed with robust features that make digital learning seamless and hassle-free. It has tools for blended learning, asynchronous learning, and certification. It gives teachers and learners an easy and automated workflow process when it comes to recording, computing, and completing grades. It offers support via 24/7 live chat, phone calls, and email.
Pro – Flexible learning infrastructure — can be used by learning institutions and commercial enterprises.

Con – Glitchy calendar tools.
Points of Comparison
This Google Classroom vs Brightspace comparison article will simplify your decision-making process. In truth, you just need to consider the following factors when it comes to choosing between the two learning management systems: pricing, classroom capacity, learning tools, accessibility, and integrations.
1. Pricing
Do you have a dedicated budget for a new learning management system? If you have none, Google Classroom is best for you. Developed by Google in line with their advocacy for education, Google Classroom is made available to teachers, students, private and non-profit organizations for free. You just need a Google account to access all Google Classroom's tools and features. If you're an educator and you teach in a public school, Google Classroom is best for you because teachers and students can use it for free.
If you have a dedicated budget for a solid learning management system, you should consider Brightspace. Paying for a plan will allow you to utilize enterprise-grade tools for teaching. Brightspace pricing is quote-based. Brighspace pricing is based on the number of students enrolled and activated tools and features.
2. Classroom Member Limit
How many students do you have? How many trainees do you need to handle? Will you be teaching for academic or commercial purposes? Classroom capacity is an important factor when looking for a learning management system. If you're a school administrator, you should ready your student statistics and five-year enrollment projectile. You must choose a learning management system that can handle seamlessly take on and handle the number of learners that you're going to enroll.
Google Classroom allows for a maximum of 1,000 class members while Brightspace allows for as much as 3,000 students in a digital classroom. If you run a small school or a small business and you do not see any need for you to take on more than 1,000 students, Google Classroom will be perfect for you. If you run a university or a large business enterprise, Brightspace should be your choice.
3. Specialized Learning Tools
When it comes to features, Brightspace brings in more tools and services. As Google Classroom is free, its offered tools are very limited. Google Classroom tools are ideal for small-scale classroom set-ups while Brightspace features are best for large-scale classes and training.
Brightspace has tools for specialized learning environments, digital class records, automated graders, portfolios, and virtual classrooms. It even allows teachers to give assignments via video and interactive slides.
Google Classroom tools may be limited but they are more than enough for small-scale and focused monitoring. The platform is programmed for paperless workflow so all tools are digital, cloud-based, and mobile. Tools for collaboration and grade-tracking are available. If you already run a paperless workflow, it's best that you're aware of the latest trends and tools for document management. To know more, check out our list of leading document controller software today.
4. Accessibility
Both platforms are highly accessible to users. Google Classroom and Brightspace can both be accessed via desktops, laptops, tablets, and smartphones. They both run on Windows, Android, Mac, and iOS devices.
The only difference is the fact that Google Classroom is fully cloud-hosted while Brightspace can be accessed either via the cloud or on-premise. This makes Brightspace the better option for academic institutions and commercial enterprises that host their own local servers. Brightspace is also compatible to Linux while Google Classroom is not.
5. Integrations
Brightspace is better when it comes to built-in integrations. It has ready tools for instant access to third-party apps like Microsoft Office 365 and Google Apps for Work. Google Classroom is a Google software so integration with all Google products is seamless.
Both platforms have an open API which makes it easy for administrators and teachers to connect both apps to an unlimited number of third-party apps. With an open API, users can freely customize both platforms across all endpoints.
What is the best learning management system for you?
You will get the most out of this Google Classroom vs Brightspace comparison article if you're going to ask yourself the following questions:
1. Do I have a dedicated budget for a learning management system?
2. How much am I willing to spend on a learning management system?
3. How many students to I intend to enroll?
4. What learning tools do I prioritize?
5. What digital learning tools do my teachers need?
6. What digital learning tools do my students need?
7. How do I want to deploy my learning management system?
8. Do I need integrations?
To make it easier for you to come up with a decision, please take note of the following points:
Google Classroom is best for you if:
You have a limited financial capacity. Google Classroom is absolutely free so the expense will not be a problem.
You don't need to enroll more than 1,000 students.
You will do well with basic learning tools for sharing and uploading files.
You want a paperless workflow.
You want a fully cloud-hosted learning management system.
You want a learning management system that seamlessly integrates with Google products.
Brightspace is best for you if:
You are willing to invest in tools and features for digital learning.
You need to enroll more than 1,000 students.
Your teachers and students need advanced learning tools that are automated, extensive, and extra interactive.
You want to have the option of deploying your LMS both via the cloud and on-premise.
You need ready built-in integrations.
For more research, we recommend that you read on user reviews of the two learning platforms. On our end, we highly recommend Google Classroom if you run a small-scale school and just need a digital partner when it comes to monitoring the progress of your students in an interactive and engaging manner. But if you run an academic institution that enrolls more than 1,000 students and you're looking to fully invest in digital learning tools for permanent use, Brighspace is the way to go.