Today's technology brings a brand new meaning to the saying that learning is not confined to the four corners of the classroom. Digital platforms are now used to deliver organized information, ideas, and concepts. So much so, that classes can now be conveniently held online through learning management systems.
Traditional learning platforms have been greatly affected by the COVID-19 pandemic. Learning management systems provide the perfect solution when it comes to the demand for continuous learning despite the need for social distancing. The demand for learning management systems continues to rise as institutions and businesses continue to create pandemic-proof workflows.
Chamilo and Moodle are two of today's leading learning management systems. The two perform well in the market because they offer stellar leaning management toolsets. As both provide features for online learning, Chamilo and Moodle share many similarities that often confuse users. However, users need not be confused and overwhelmed. To help you determine the better software for your needs, this Chamilo vs Moodle comparison article will enlist the essential points of difference between the two.
User Feedback
Chamilo and Moodle users enjoy a variety of benefits from using the two platforms. Chamilo users love how the platform allows for unlimited customization. On the other hand, Moodle users enjoy the platform's engaging UI that promotes a streamlined workflow. To know more of similar outstanding learning management tools, read our software reviews here.
About Chamilo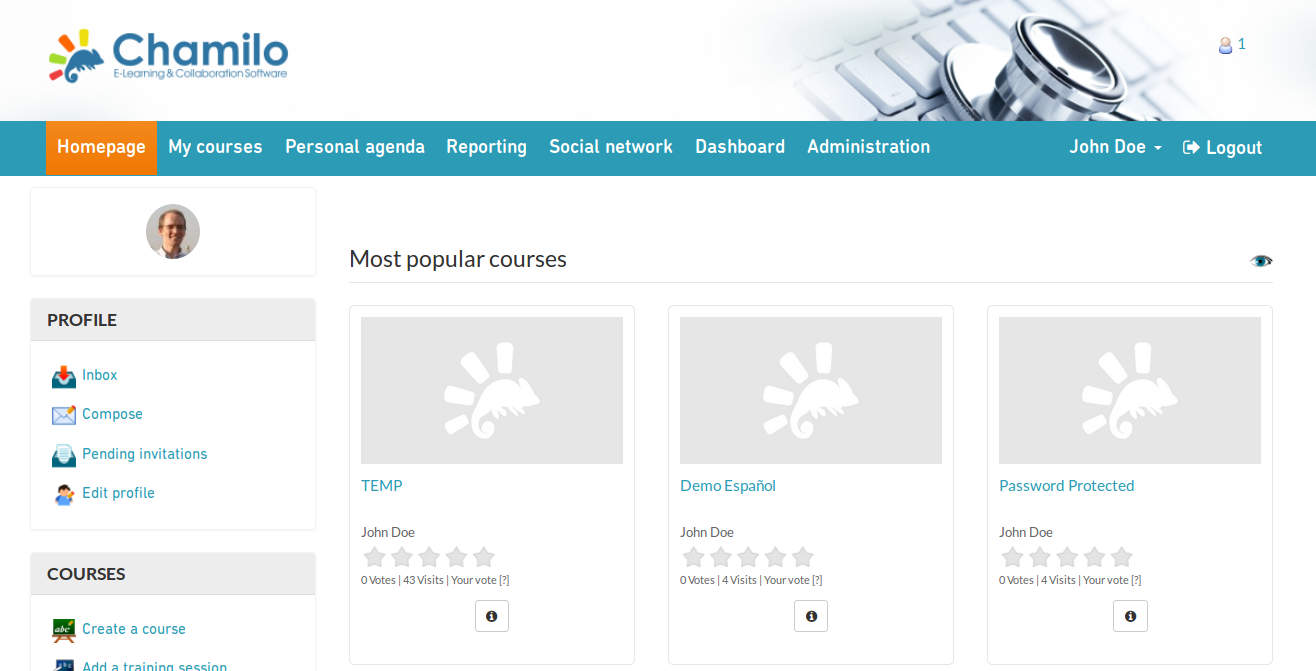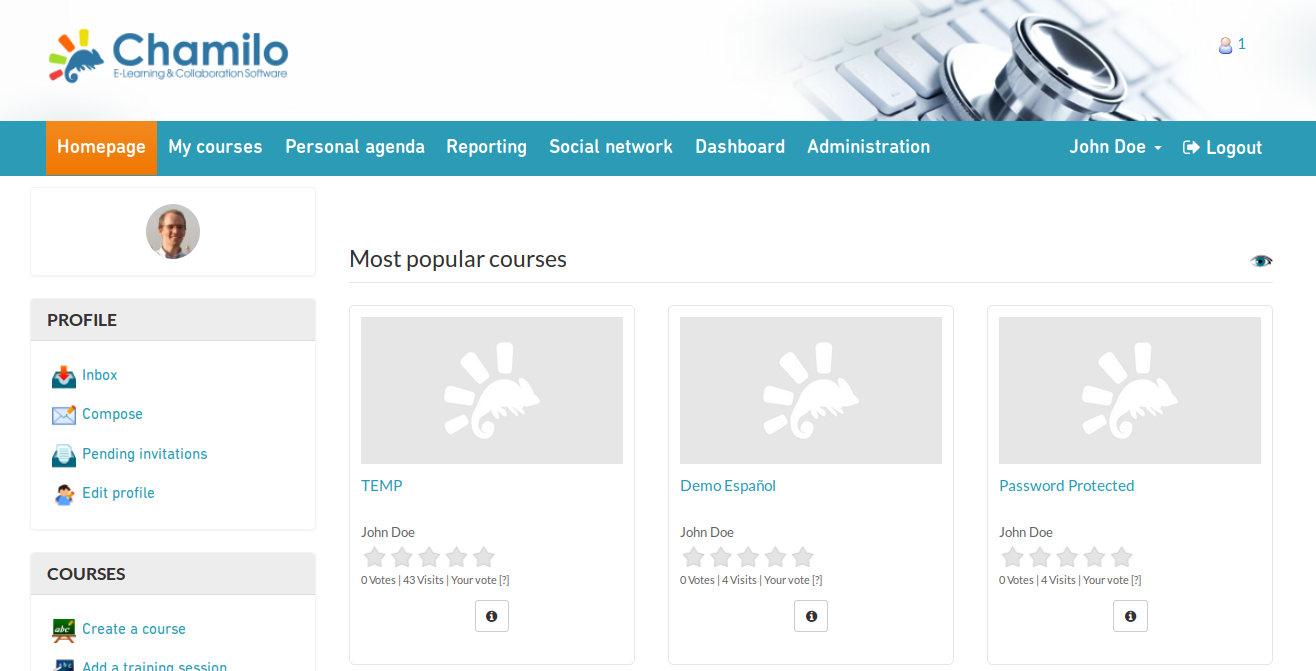 Chamilo is an open-source learning management system that is free for all. It is produced and released by the Chamilo Association that advocates for the availability of high-quality education for all. The Chamilo Association is a non-profit organization from Spain. Chamilo is an established learning management system as it has been around since 2010. The development and release of Chamilo originated from the One Laptop Per Child movement.
Apart from its learning management tools, Chamilo also offers features for collaboration among users. As Chamilo is open-source software, it is highly customizable. Users are free to modify, program, and add personalized features to the software.
Pro – It is forever free.

Con – Limited templates.
About Moodle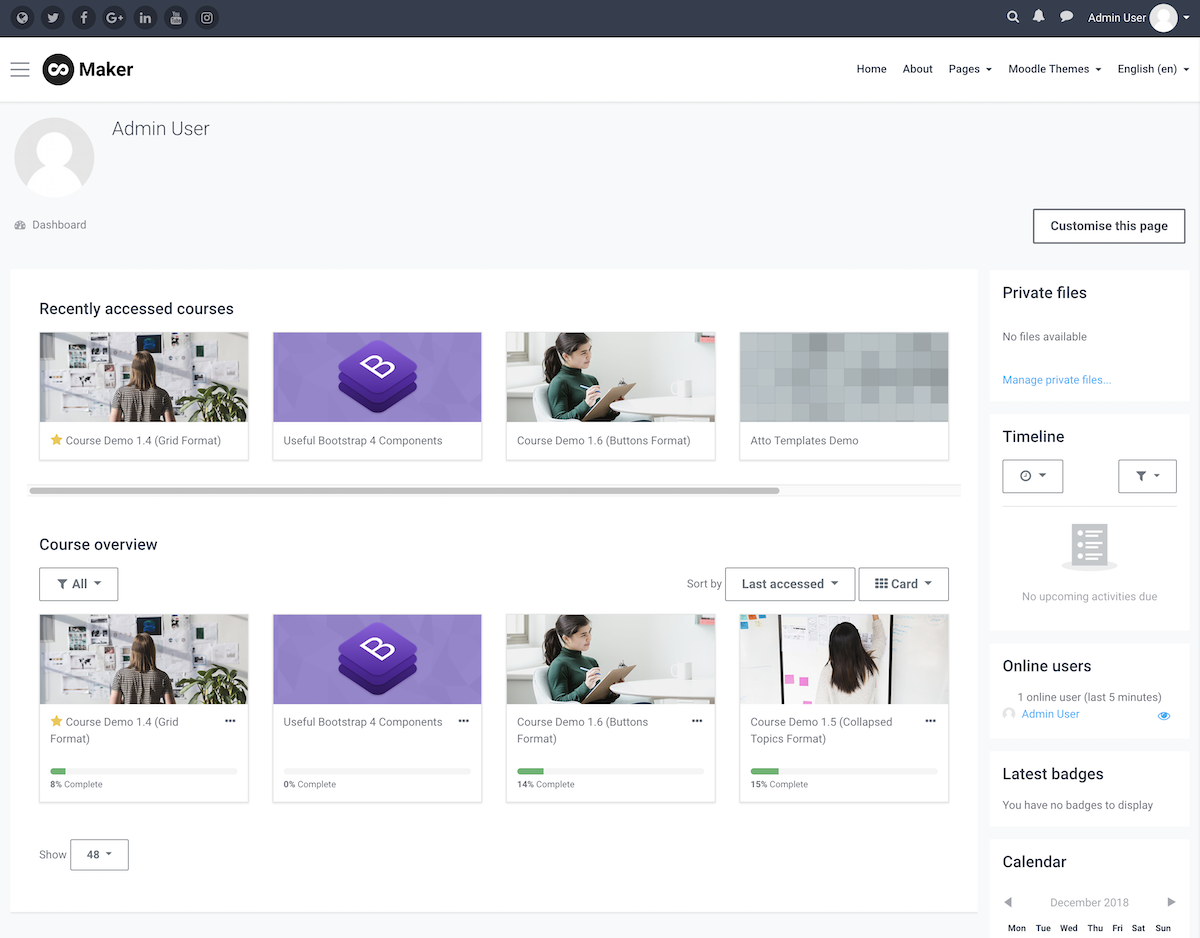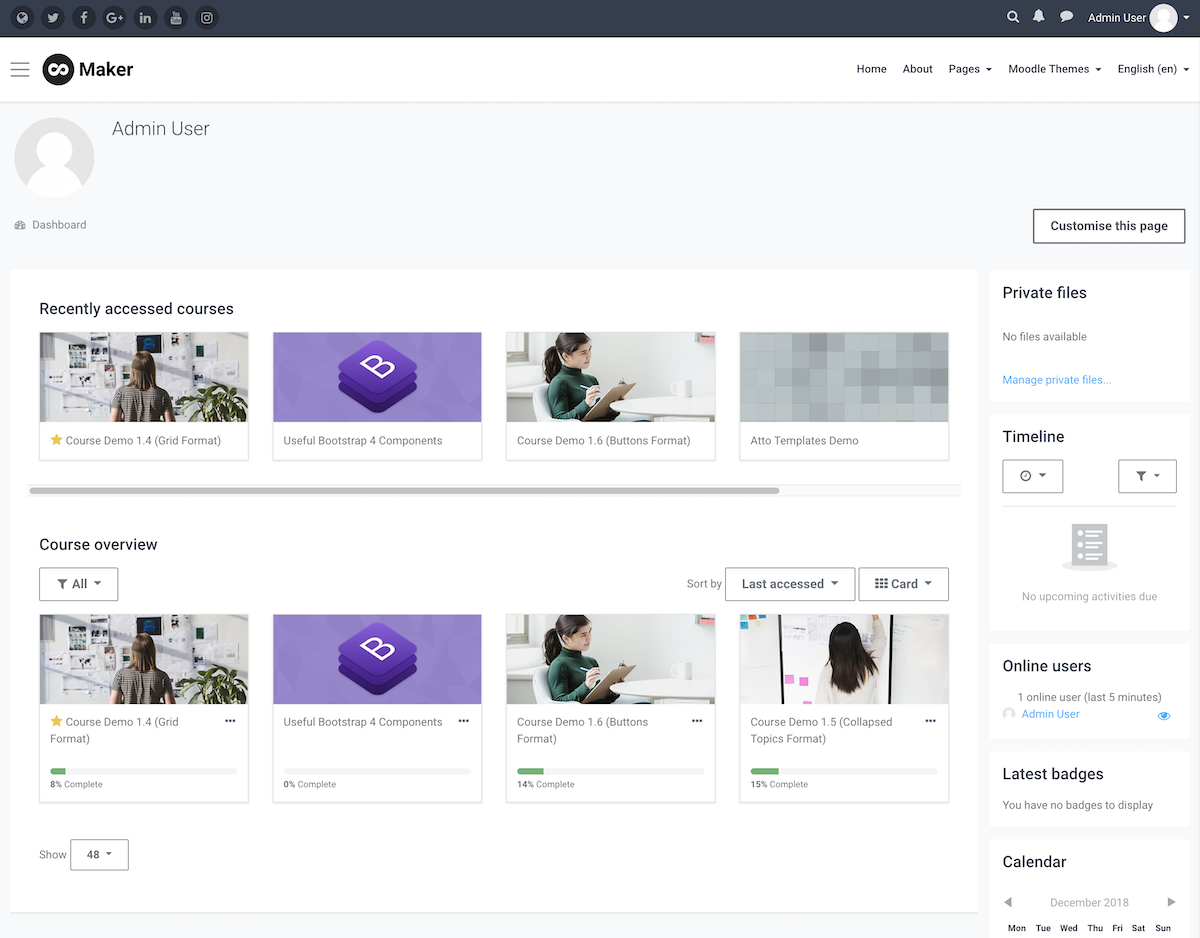 Moodle is also an open-source learning system. It has a paid version and a version that is free for all. It was first released in 2002 by Martin Dougiamas. It is now handled by an Australian company that is sponsored by 84 international companies. It was developed to support and boost distance learning.
True to the goal of its original developer, Moodle has been pioneering the industry when it comes to creating digital learning ecosystems that fully engage both teachers and students. Moodle is used even by non-educational institutions as it has flexible tools for training and content management.
Pro – It has a forever free version.

Con – It does not have a dedicated chat feature.
Points of Comparison
This Chamilo vs Moodle comparison will discuss the 5 important points of difference when it comes to the two platforms: pricing, ease of use, gamification, student engagement tools, and integration. Learning about these factors will help you determine which between Chamilo and Moodle best suit their needs.
1. Pricing
For pricing, the main difference between the two is that Chamilo is a true blue free software while Moodle has a paid version. Of the two, Moodle is more commercialized as it has a paid version that can tend to the needs of non-educational institutions like businesses that offer training and skill-building or ones that need easy employee onboarding.
Moodle primarily offers two plans that are billed annually: Starter and Moodle for School. Moodle's Starter plan goes for $80 per year and it's perfect for users that run one class. Moodle for School plans is catered to users that run multiple classes. There are three Moodle for School plans that users can choose from Mini ($250/year), Small ($500/year), and Medium ($1,000/year). The Mini plan can handle as much as 100 users while the Small plan can take on as much as 200 users. Medium plan users are allowed as much as 500 participants.
The good thing with Chamilo and Moodle is the option that they allow users to fully utilize learning tools without having to spend much. Users with limited budget can definitely opt for either because forever free versions are available to users of both software. Both platforms are open-source, so users can take on an unlimited number of students with each software's forever free version. However, advanced knowledge when it comes to programming and scripting is required.
For users with no advanced technical knowledge, Moodle's paid plans are good alternatives. All Moodle paid plans are highly customizable without the need for coding and scripting knowledge.
2. Ease of Use
Both platforms have deep trust when it comes to optimum ease of use and accessibility to its users. They are both available in different languages and can be deployed on multiple devices.
Chamilo can be deployed on-premise or via the cloud at absolutely no cost. On the other hand, Moodle can only be deployed on-premise but its cloud-hosted version requires an annual subscription fee.
When it comes to global use, Moodle can cater to more international users because it comes in more than 100 languages. Chamilo only comes in 30 languages.
Both platforms also have robust file management systems that can easily deliver and broadcast highly organized courses, lessons, and information. To read more on the latest tools for easy content management, check out this compilation of outstanding file management software.
When it comes to security, Moodle has more safety protocols as it allows for authentication tools and role-based access. It also offers regular security updates.
3. Gamification
Gamification tools make for a more engaging and effective learning process. It improves overall focus and retention among students as it allows for deep immersive learning.
Gamification can be tricky as it requires more effort from teachers. Both platforms allow for Gamification tools but in very different degrees.
Chamilo gamification is in the material itself. Its gamification options make it easy for teachers to author interactive games, quizzes, and assignments based on lessons and skills acquired.
Moodle's attack is different for it centers on progress. Its gamification options focus on motivating students to proceed with lessons and finish tasks through rewards like awards and coins.
If you prefer gamification options that focus on content per se, Chamilo will offer you more built-in options. Moodle would be best if you prefer gamification tools to increase student engagement and motivation.
4. Student Engagement Tools
Chamilo and Moodle have unique engagement tools. Chamilo focuses more on real-time connections and interactions while Moodle focuses on progress-tracking.
Chamilo promotes engagement by proving users access to tools that allow for one-on-one chats between teachers and learners, videoconferencing, and automated SMS notifications. Chamilo offers specialized tools for collaboration that allow both students and teachers to communicate and work together freely.
Moodle does not have specialized tools for chatting but it offers features for forums and discussion with teachers and co-learners. To engage students, it also has built-in gamification tools that give rewards like coins and awards for every finished lesson or assignment. It also offers numerous options for progress tracking. Assessment can even be done by peers and the students themselves. You can also check out our analysis and guide when it comes to the effectiveness of good content management software in improving overall productivity.
5. Integration
Learning management systems need to be flexible and open to new technologies. This will not be a concern for both Chamilo and Moodle as both are open-source software.
Chamilo and Moodle are open-source learning management systems that can be integrated with any third-party software. They both have an open API that gives users the liberty to fully personalize and customize their digital learning experience.
Of the two, Chamilo has more built-in integrations with third-party apps like Prestashop, Wiris, LibreOffice, Softaculous, and OpenMeetings.
What is the best learning management system for you?
This Chamilo vs Moodle comparison article will work best for you if you're going to reflect on the following questions:
 How many students do I intend to enroll?
 Do I need a learning management system for educational purposes or commercial purposes?
 What gamification tools do I need?
 How do I want to engage my learners?
 Do I have a definite list of built-in integrations?
 How much knowledge do I have when it comes to coding and programming?
Chamilo is best for users in the academe as it has dedicated educational tools that allow for content-based gamification. It can take on an unlimited number of students and infinite integrations with third-party apps at absolutely no costs. Public schools and non-profit organizations will greatly benefit from its open-source nature.
Moodle is best for users that need a learning management system for commercial purposes. It's also ideal for users with no advanced knowledge when it comes to coding and programming because it has a paid version that allows for seamless customization and information dissemination without the need for complex scripting and programming. Businesses that need onboarding tools and creators that sell content will greatly benefit from its flexible and scalable learning toolsets.