Before the popularity of digital marketing, business owners utilize face-to-face transactions and physical posters to widen their brand's reach. Nowadays, you can use marketing software to manage your company's advertising campaigns. Besides, relationships with clients is an integral part of every marketing strategy.
You can read our article about the top 10 customer relationship management (CRM) platforms to guide you in choosing the right program for your business.
In the digital marketing industry, HubSpot Marketing is a popular program due to its Western-style CRM-system. Moreover, the app has gained high ratings on different review sites. Hundreds of managers state that HubSpot Marketing is the most cost-effective solution among its competitors. Even Finances Online recognized the app as the Expert's Choice of 2019. Due to these recommendations, it is clear that HubSpot Marketing has a considerable advantage when it comes to brand awareness.
However, there is another popular platform named Bitrix24. More and more people are curious about the program's performance in comparison to HubSpot Marketing. It's important not to dismiss Bitrix24's features. Hence, this Bitrix24 vs HubSpot Marketing comparison article aims to uncover how both platforms perform based on shared functionalities.
Before the main comparison, it is essential to have an introduction to each program.
Bitrix24 Overview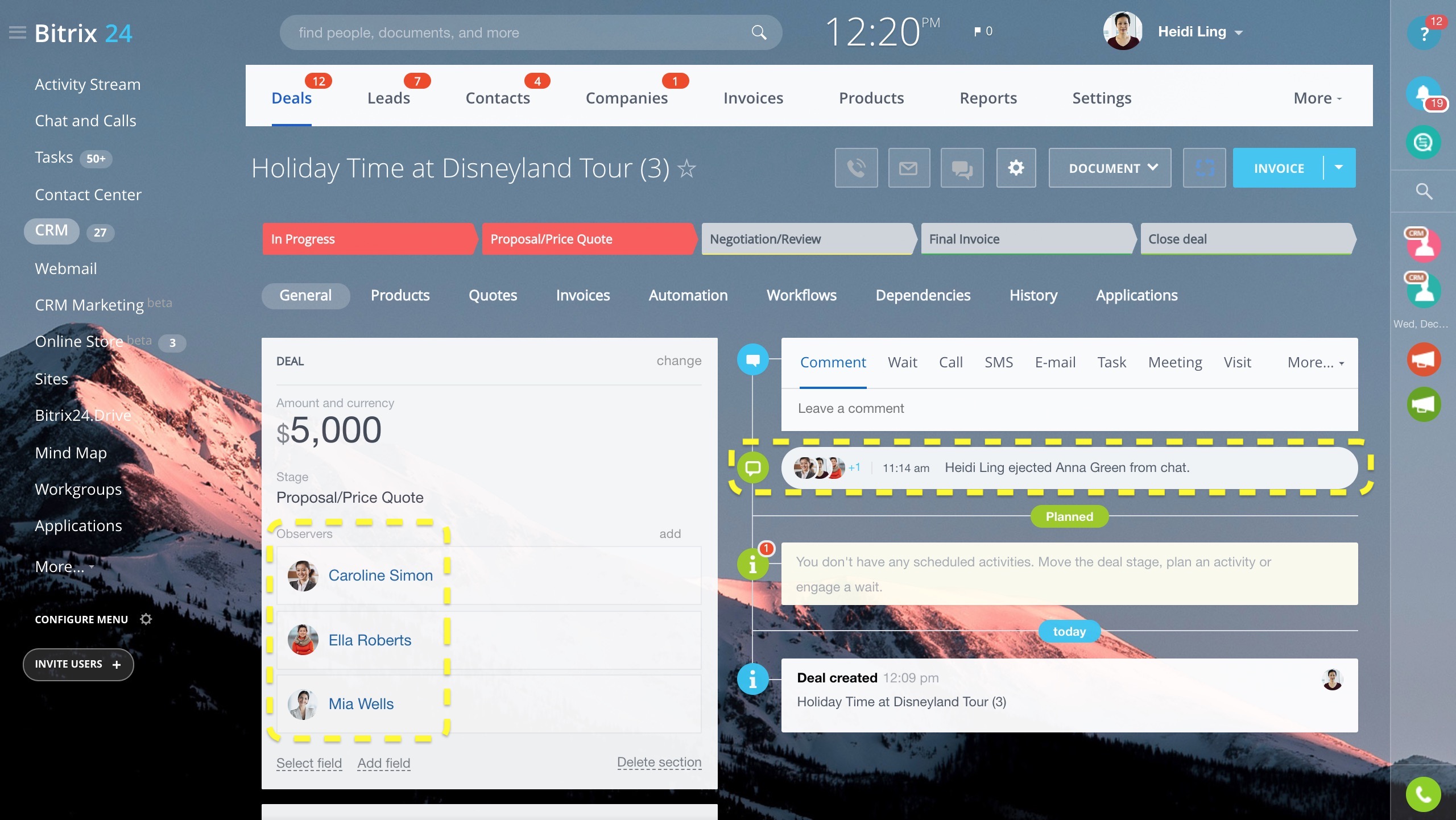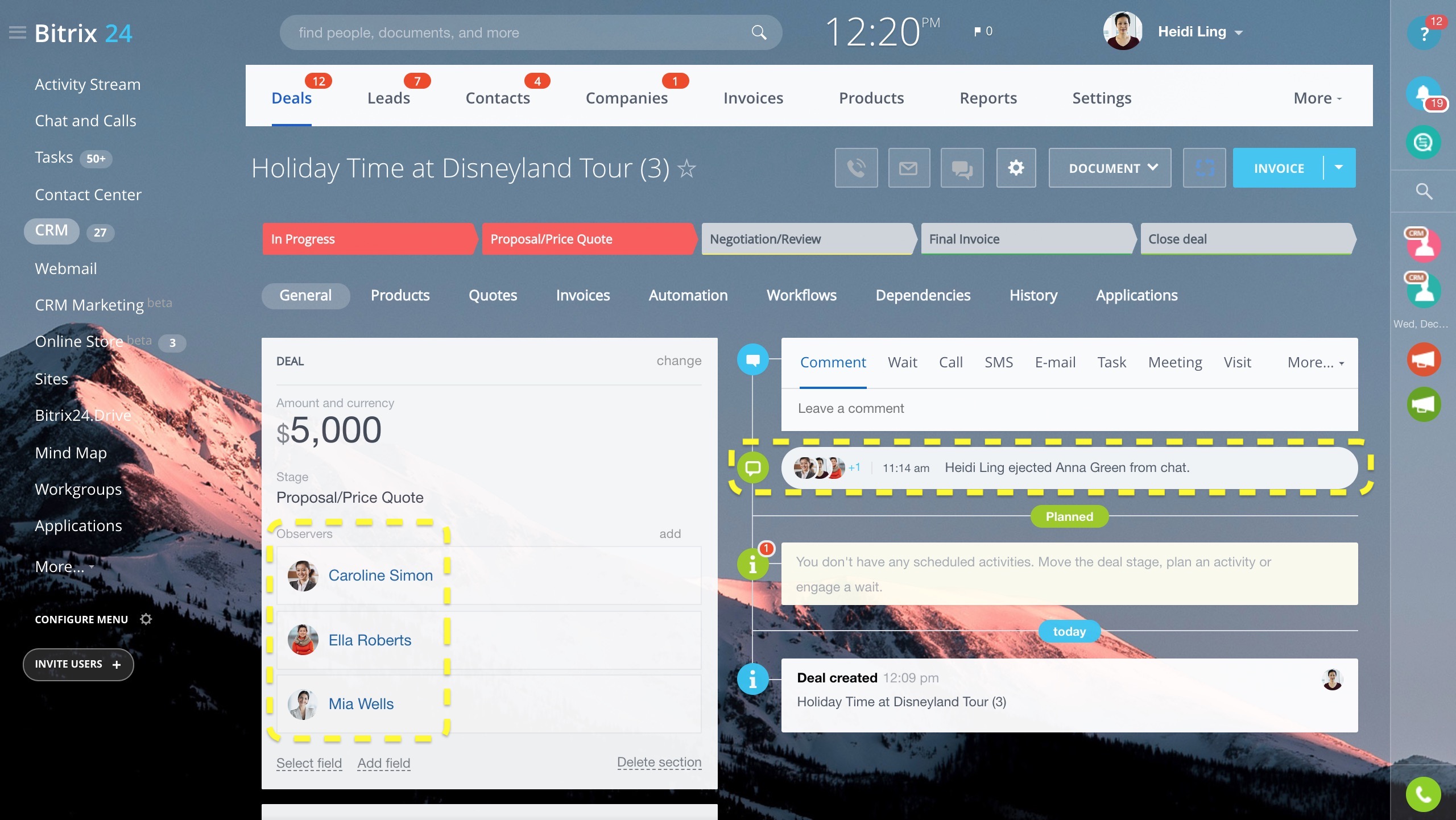 Bitrix24 is a cloud-based platform that can be accessed through any browser. You can also take advantage of the app's features through your Android, iOS, and Windows-run devices. Bitrix24 is even available on Linux. Thus, you can manage and view your advertising strategies' performance anytime and anywhere.
The program is more than just an ordinary software solution. It includes tools that allow you and your team members to collaborate. Additionally, the platform features CRM tools that are integral to every organization's growth. Lastly, Bitrix24 provides you with in-depth reports and analytics to help you evaluate your business' performance. These data-backed analyses also enable you to troubleshoot problems on time.
Bitrix24 then offers more extensive tools than HubSpot Marketing. The program even includes telephony integration. Besides, it has widgets that enable ice captures from email platforms and social media networks. Bitrix24 then allows for connection with various sites and apps. Through this platform, you can integrate with different applications for a more rewarding business solution.
HubSpot Marketing Overview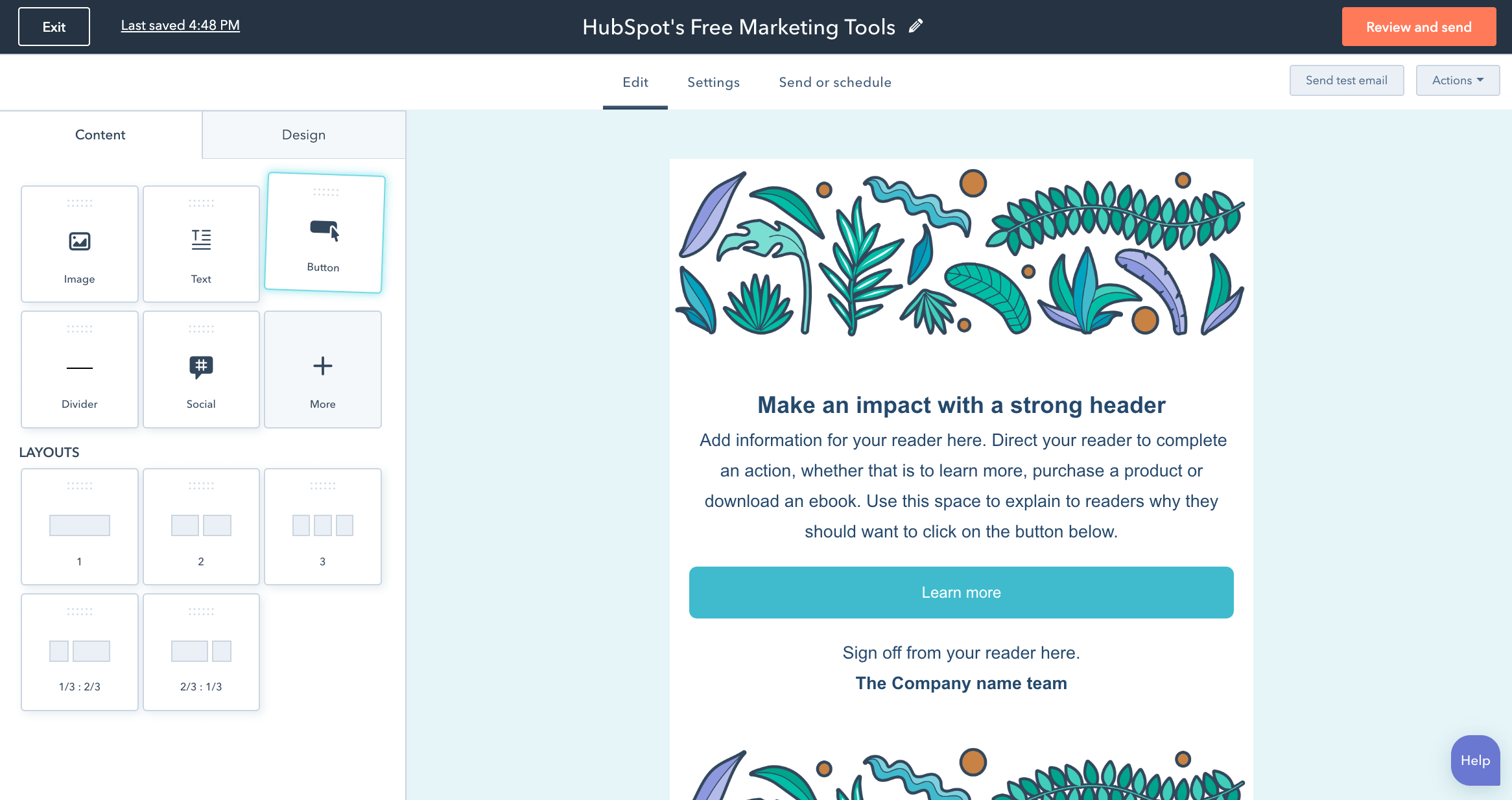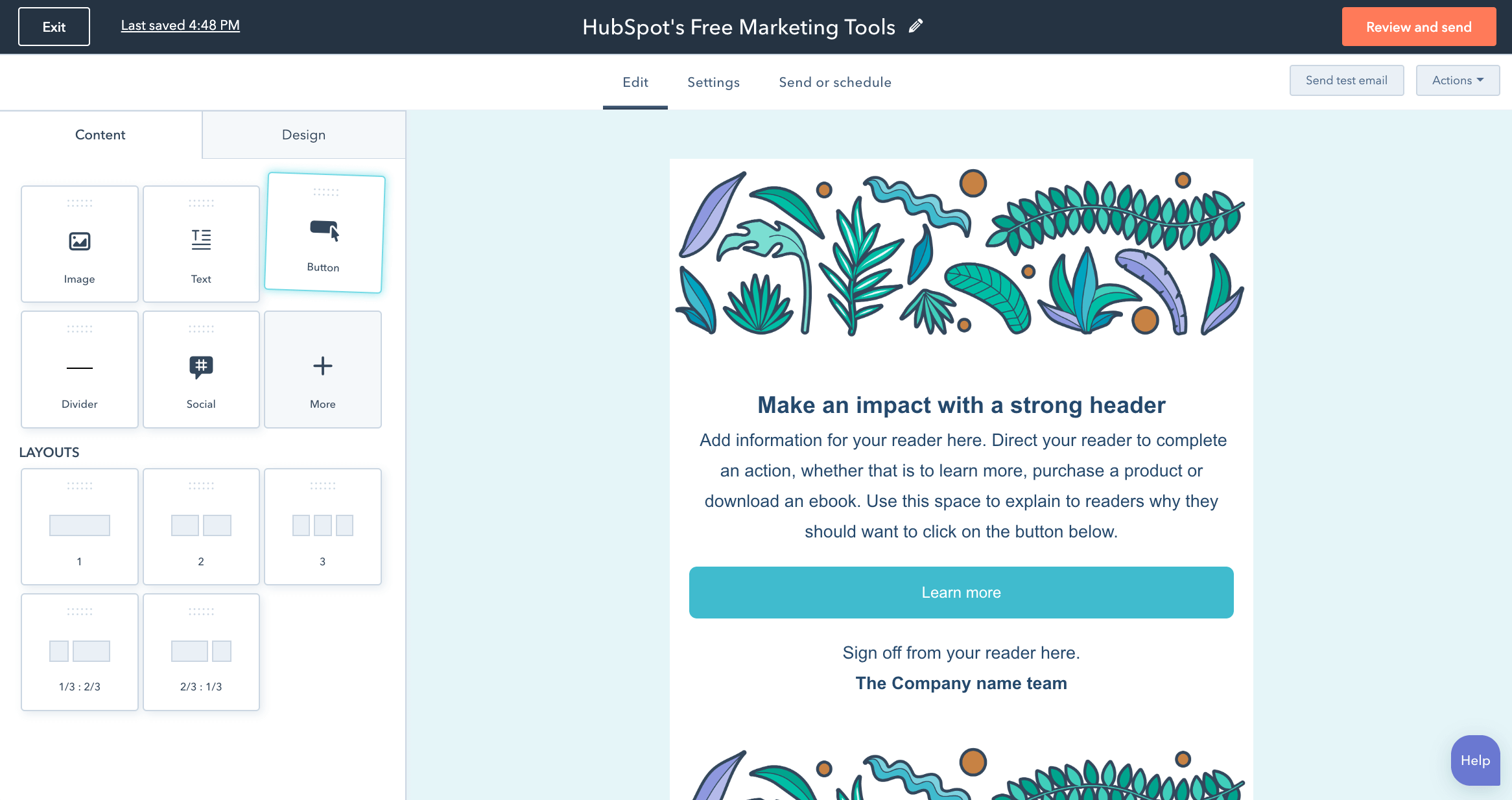 HubSpot Marketing is considered as one of the top 10 software in the digital marketing industry. The app's good reputation contributes to its popularity among managers and strategists. Read this article to know the app's rank among the best programs for 2020. HubSpot automates your company's inbound sales and marketing. Since it is a CRM-based system, HubSpot Marketing attracts your target audience, leads them into your website, and convert those individuals into leads. As a result, you can experience an increase in sales.
In terms of deployment, HubSpot Marketing is an entirely web-based program. You can access its tools through any browser or application. Like Bitrix24, this software solution is available on Android, iOS, and Windows-run devices. You can then manage your advertising campaigns whenever and wherever you are.
With HubSpot Marketing, you and your team can review leads and create targeted ad strategies for them. This way, you can focus your attention on quality leads that have a high likelihood of conversion. This process allows you to save time and money from advertising campaigns that do not speak to your intended audience. It also enables you to attract regular customers into your site. Hence, HubSpot Marketing provides the essential tools that a business expects from a reliable marketing software solution.
Now that you have an overview of both programs, it's time for the main Bitrix24 vs HubSpot Marketing comparison. First, you will know about each platform's intended users. Then, you will discover how each fare based on pricing options and integrations.
Intended Users
Bitrix24 is a flexible program for businesses of all sizes. With this platform, you can create custom workflows for your advertising campaigns. For instance, if your business requires a sales representative's approval before a value proposition is sent to clients, you can add a specific step in your business procedure. The system automatically inserts and removes actions based on your preferences. This way, you will not be restricted from copying ad strategies for companies in other industries. Hence, Bitrix24 responds to your business' unique goals and needs.
What's more, Bitrix24 enables you to target offline clients. The app is also translated into 18 languages, and the number is continuously growing. Due to this feature, Bitrix24 is available for business owners in different parts of the world.
On the contrary, HubSpot Marketing's intended users are marketers and individuals from the sales department. Due to the platform's focus on digital marketing, it has continuously gained popularity from such professionals. However, this app is not ideal for everyone. For example, offline stores and retail networks do not need HubSpot Marketing since the app does not allow the management of offline leads.
Although HubSpot Marketing has excellent performance when it comes to usual business processes, it does not enable users to create customized workflows for their companies. With HubSpot, you cannot generate preferred organizational procedures. This lack of customization is restrictive for some businesses.
It is also worth noting that HubSpot Marketing can only accommodate up to 200 employees, so if you have a larger workforce, you need to look for other options. Alternatively, Bitrix24 has no limitations when it comes to the allowable number of employees.
Even though Bitrix24 offers more functionalities, HubSpot is still more comfortable to use. HubSpot provides a simple interface to its users and fewer settings to control. Hence, Bitrix24 might be complicated for first-time users.
Pricing Plans
When choosing the right marketing software for your company, it is crucial to pick a program that suits your budget.
Bitrix24 Pricing Options
Both Bitrix24 and HubSpot offers a free version of their programs. Bitrix24's free plan provides you with 5GB online storage, but with limited marketing tools. The next option, Start+, which requires a monthly fee of $19, allows up to two users with more available marketing functionalities. The CRM+ option then accommodates a maximum of six users with 50GB storage. Lastly, the Project+ plan costs $55, which is the same as CRM+. They require the same amount, but with Project+, you sacrifice some tools to allow up to 24 employees.
Bitrix24 has a different pricing structure for on-premise software. With Bitrix24.CRM, you need to pay $1,490 for 12 users. The Business plan then starts with 50 employees for $2,990. If you have over a thousand employees, then Enterprise is the right choice for you. The payment starts from $24,990.
HubSpot Marketing Pricing Options
HubSpot is a widely-known program due to its low price. It even offers a free version of HubSpot CRM. However, since you are only using the free plan, you will experience some inconveniences while using the app. These issues will then force you to think about purchasing expansion packs.
HubSpot Marketing offers three pricing plans, and these are Starter, Professional, and Enterprise. The Starter version requires a monthly fee of $40. This plan allows you to add two users, similar to Bitrix24's Start+. Some functionalities include organizing your sales processes and connecting with leads. Alternatively, the Professional plan costs $400, a noticeable difference from the first option. With this version, you can add up to five team members. You can then manage your team and generate targeted campaigns. Lastly, you need to pay $1,200 per month to take advantage of the Enterprise option. It allows ten users and improves your marketing pipeline. This plan is clearly for multi-national companies.
Integrations
Bitrix24 and HubSpot Marketing both feature an open API. This functionality ensures that the two platforms can connect with other programs that also utilize the API.
Bitrix24 allows you to integrate with Gmail, Google Calendar, Google Drive, Microsoft Office, MS Outlook, MS One Drive, OpenOffice, Dropbox, Xero, MailChimp, Docusign, and many more. Similarly, HubSpot Marketing connects with hundreds of apps. Of course, it's already a robust marketing tool, but it's essential to explore the best marketing automation software in the market for more options.
In terms of customization, Bitrix24 allows modifications within the program. Thus, if you have several custom procedures, then this platform is best for you. On the other hand, since HubSpot only has a cloud deployment, developers do not allow changes within the application.
The Better CRM Platform
Throughout the Bitrix24 vs HubSpot Marketing comparison, you noticed that Bitrix provides more functionalities and allows you to customize marketing procedures. Additionally, Bitrix24's free plan offers almost the same features as HubSpot's minimum paid version. Hence, Bitrix24 is ideal for both small and large companies.
On the other hand, HubSpot is great for start-ups and small businesses. It already includes pre-set processes for your company. This way, you don't need to input a specialized marketing procedure. What's more, HubSpot is more user-friendly than Bitrix24. However, the app does not support as many languages as Bitrix24 does.
Thus, if you have a small business, you can choose HubSpot for your digital marketing needs. But if you have a multi-national company that requires you to employ many marketers, Bitrix24 is the right software solution for you. If you have customized stages for ad strategies, all the more reasons to choose Bitrix24.