In the digital world, even malicious deeds can be done through the internet network. Hence, it is crucial to set up an antivirus program to your smartphone or personal computer. Hackers can easily access a device with no anti-malware software through viruses.
Since more people are working through their computers, it is crucial to safeguard business files contained in your computer. Check this article and compare remote work software here to know the top 15 programs that can increase productivity and efficiency.
Additionally, with technology's development comes the advancement of attacks by hackers. Fortunately, these viruses can be defeated by reliable antivirus programs. However, you must be cautious of free anti-malware applications. They do not have the advanced functionalities needed to protect your computer and mobile devices from security breaches.
Two popular antivirus software are available in the market: Avast and Sophos. In this Avast vs Sophos comparison article, you will know how the two programs fare based on shared functionalities. 
Avast Overview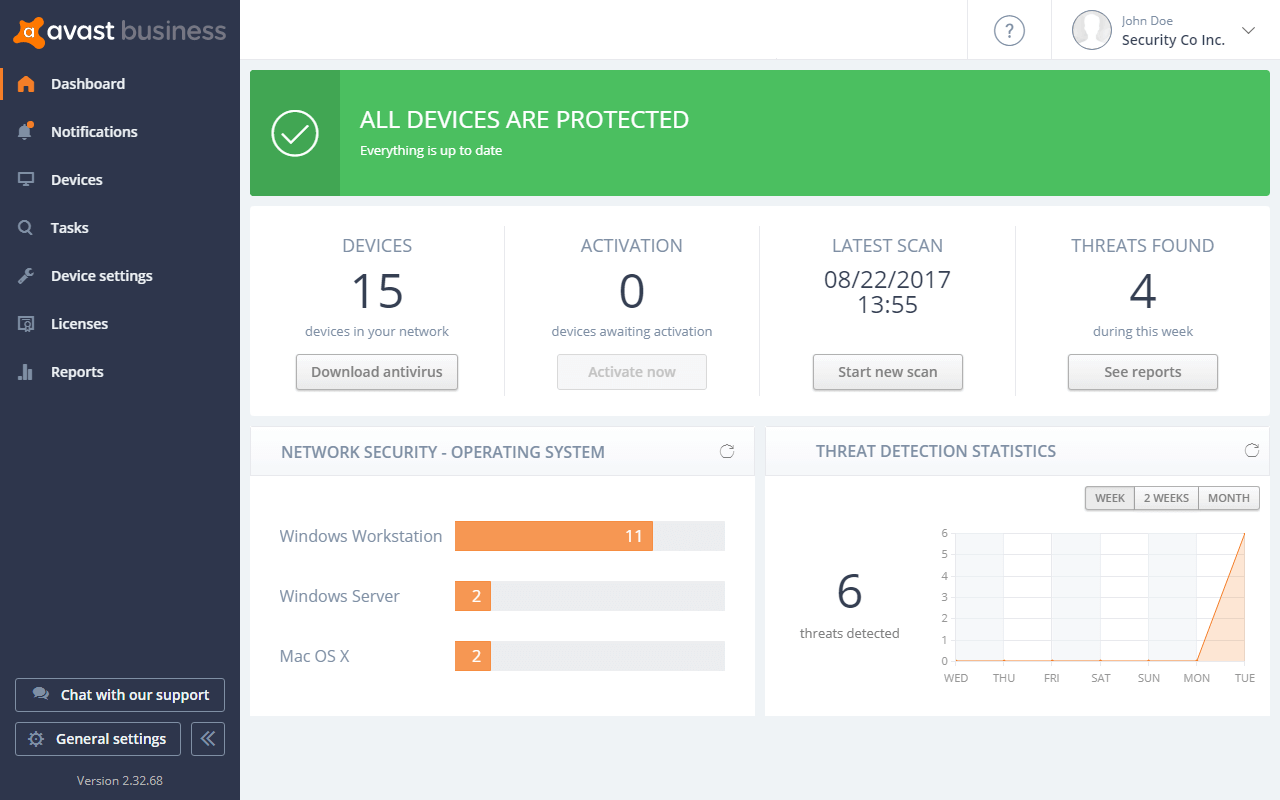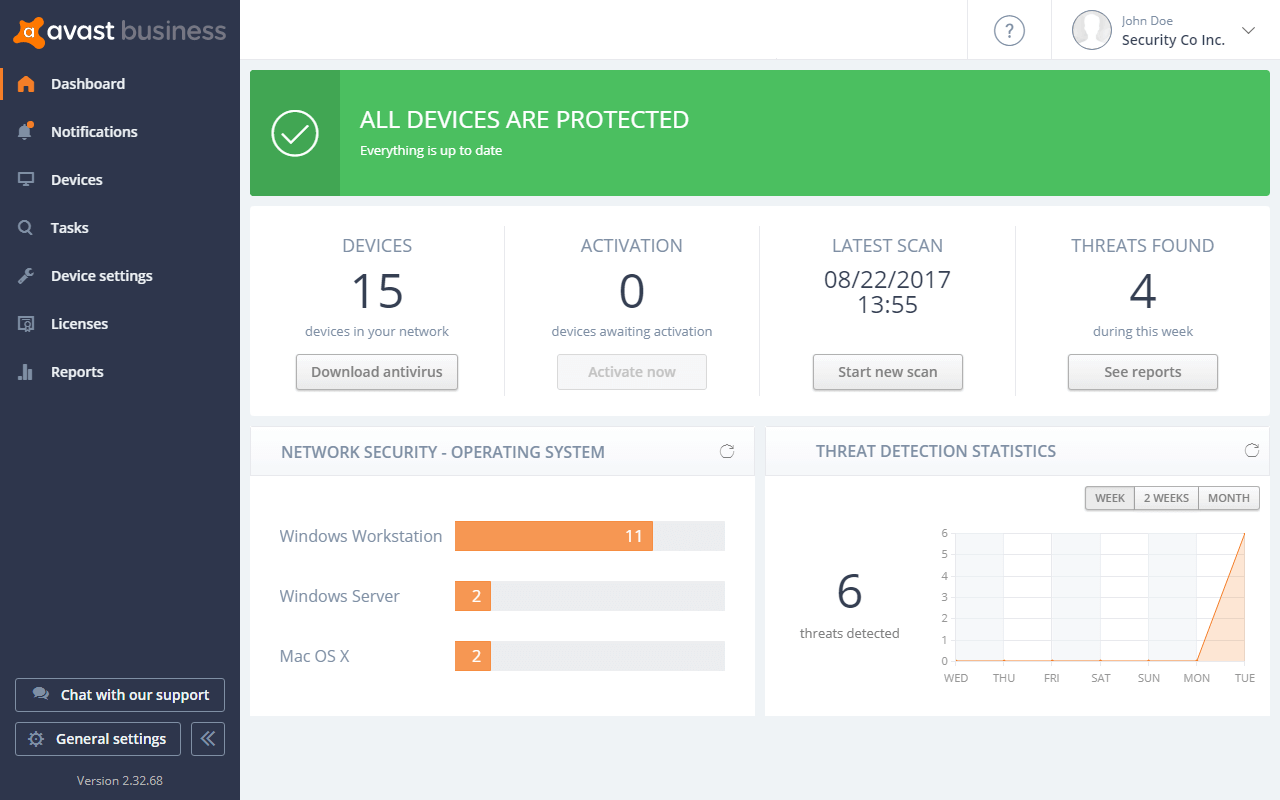 Avast is a cross-platform application that secures files and documents contained in your PC and mobile phones. Since 1995, the app released regular updates to adapt to the demands of internet users. Due to its established brand and good reputation, it became one of the most popular anti-malware systems. 
Sophos Overview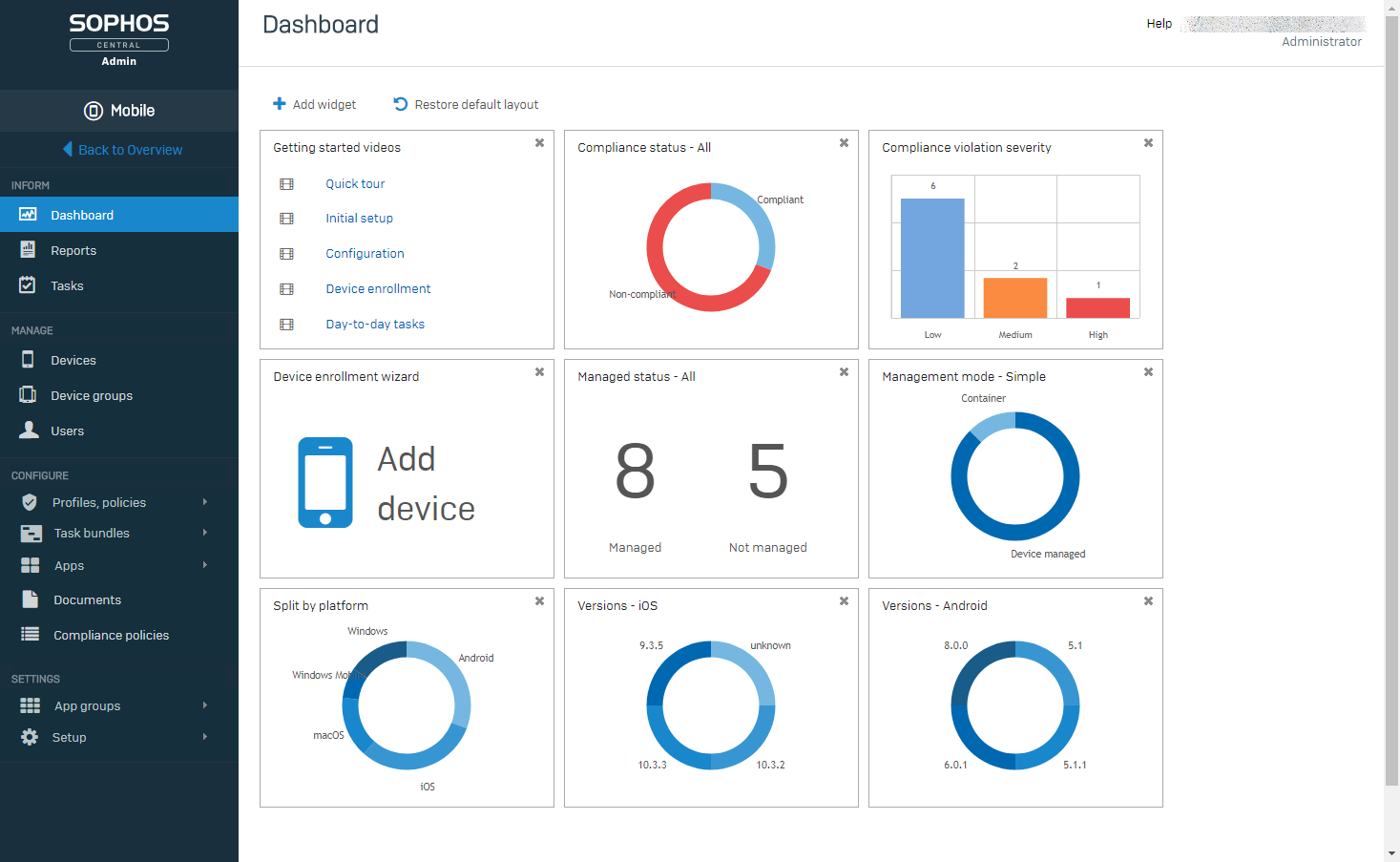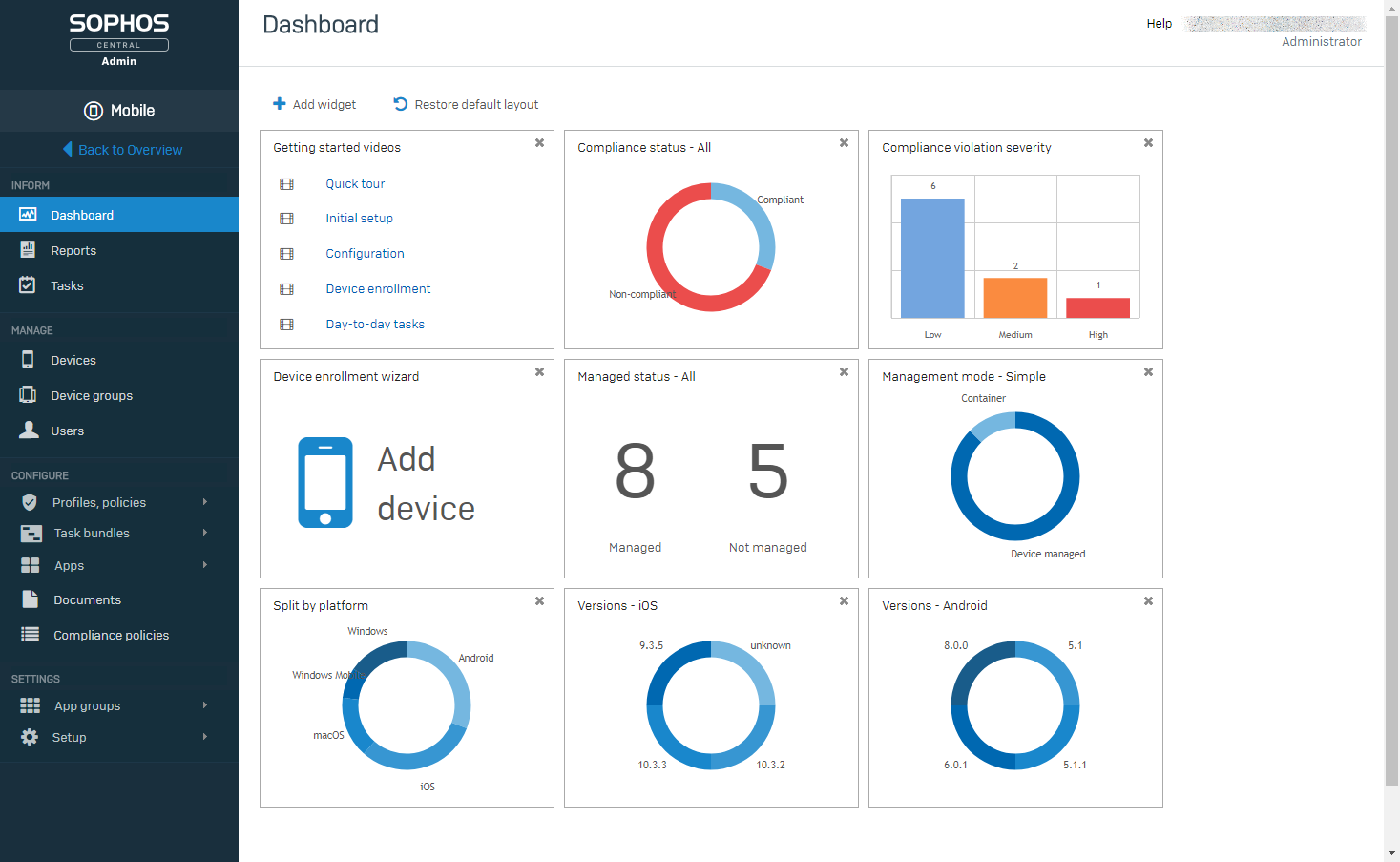 Similarly, Sophos features a multi-platform availability that you can use to protect not only the documents in your computer but also the emails in sync with your smartphone. Sophos also released its antivirus software in the late 1990s. Hence, both Avast and Sophos are established in the field of computer and mobile programs.
Since you already have an introduction to both apps, it's time to examine their performance based on malware and system protection, user-friendliness, pricing options, and customer reviews. Read on to learn more about Avast vs Sophos comparison of features and to decide which is best for you.
Features
Both Avast and Sophos provide comprehensive security features. Still, you might want to examine each program's tools.
Avast Features
Avast offers a free version, Avast Free Antivirus, but it does not have advanced tools that you can only find in its premium options. The platform offers three paid plans, and these are Internet Security, Premier, and Ultimate.
Avast Internet Security
The Avast Internet Security provides extensive protection against threats from the internet. With the initial paid plan, you can take advantage of the system's ransomware protection. This functionality prohibits hackers from encrypting your documents. It is crucial to safeguard your files from these individuals since they can also demand money in exchange for your personal records. 
Additionally, it has a built-in password manager that secures your passwords and credit card information. You only need to input one passcode, and the system will automatically input your required passwords. Lastly, it enables you to distinguish between a fake and authentic website. Through this functionality, you can protect your credit card details from malicious sites.
Avast Premier
An upgrade to Internet Security, the Premier version includes all the tools in the previous plan. But it has a webcam protection program that stops hackers from spying on you. The Premier plan has a built-in file shredder that allows you to delete your documents without a chance for recovery. This way, you can sell your computer without worrying that other people can recover your files. Lastly, it has an Automatic Software Updater that upgrades all apps on your computer. This process ensures that your computer is safe from hackers.
Avast Ultimate
Avast Ultimate is the complete version of this platform. Aside from Internet Security and Premier's tools, this plan includes Secure Line VPN, Passwords Premium, and Cleanup Premium. The VPN functionality enables you to browse anonymously. Learn about our VPN software analysis in this article.
Moreover, the Passwords Premium stores your passwords and informs you of stolen and leaked information. Last but not least, the Cleanup Premium manages your storage and ensures that your computer is in optimum performance.
Sophos Features
Similarly, Sophos offers a free package, the Sophos Home Free plan. It serves as initial protection against malware originating from the web and external drives. However, as expected from a free version, this plan does not provide you with extensive functionalities.
Sophos Home Premium
Unlike Avast, which offers three paid plans, Sophos only has one paid version, the Home Premium. One of its astounding features is the real-time malware protection. It is also capable of safeguarding multiple computers. Hence, this is a beneficial software solution for businesses with numerous devices.
The system also utilizes artificial intelligence (AI) technology to block new malware threats. Additionally, it has a web filtering feature that safeguards children from adult content. Like Avast, this platform prohibits individuals from spying on you via microphone or camera.
In terms of diversity of features, Avast won the game since it provides users with more options than Sophos does.
Malware Protection
An antivirus program must protect your computer and smartphone from malware threats. Aside from this function, it must also be accurate in terms of file cleaning procedures. This process must not exhibit many false alarms. Thus, it is essential to evaluate a platform's performance when it comes to virus protection.
In a June 2019 Protection research by AV-Test, Avast garnered a total of 5.5 over 6 points. This rating shows that the platform has excellent malware protection capabilities. Additionally, the AV-Comparatives' Real World Protection test released on the same year announced Avast as the top 2 antivirus app. 
On the contrary, Sophos is not included in both studies. Thus, the clear winner is Avast in terms of malware defense.
Device Performance
Aside from malware protection, a reliable antivirus program must not affect your device's performance. This way, you can have a secure browsing experience without numerous delays from your computer. 
In the same study about malware defense, Avast garnered a perfect rating for its non-effect on a computer or smartphone's performance. With Avast, you can install a program and copy documents without system lag. Moreover, you can launch a website with no hassle since your device works perfectly. Check our article on the best website builder to install on your computer. Due to these reviews, Avast gained the highest rating in this category.
For the second time, Sophos is not included in the top list of antivirus software. Hence, in this Avast vs Sophos comparison article, the former proved to be the better program in terms of seamless integration with your device.
Intuitive Interface
Avast features a modern and dark design that is great for all kinds of users. It also has a user-friendly interface that allows for the seamless experience of the platform. The main tools are on the app's left side, including Protection, Status, Performance, and Privacy. You can then control the Settings on the side panel.
If your device is safe from any malware threats, the system shows a shield icon with a check inside. On the contrary, you will see an exclamation point if your computer or smartphone contains viruses.
In terms of the overall theme, Sophos features grey and blue colors. This design provides a minimalist theme for users. Sophos displays Scan Computer and My Activity tabs on its app. On Sophos' website, you will see choices for Web Protection, Ransomware Protection, Privacy Protection, and Antivirus Protection. Through these options, you can manage your device's security settings.
Since both platforms are great even for first-time users, no program has a considerable advantage when it comes to user-friendliness.
Pricing Plans
When choosing any program, it is important to evaluate your budget.
The Avast Internet Security costs $59 per year and can protect one computer. If you want to take advantage of Premium's features, you need to pay for $69.99 per year, and this covers one device. If you're going to safeguard multiple computers, you need to pay for additional fees. Lastly, the Ultimate plan costs $119.99 per year and protects one device.
Alternatively, Sophos' Home Premium costs $36 per year and can protect ten devices. For a two-year license, you need to pay $72. Hence, this program is cheaper than Avast and can protect more computers and smartphones.
Which is the Better Antivirus Program?
Throughout the Avast vs Sophos comparison, Avast won in many departments. It has more comprehensive features due to multiple versions. The system also has better malware protection than Sophos. What's more, it does not affect your device's performance. Avast does not restrict you from installing other programs and executing other tasks.
However, in terms of pricing options, Sophos offers a cheaper plan. It can protect up to 10 devices with a yearly fee of $36, while Avast can only safeguard one device for $59. Thus, if you want a low-cost but decent antivirus platform, you can opt for Sophos' services.
When it comes to user-friendliness, both Avast and Sophos feature easy to navigate apps that are great for new users. You can then continue on your everyday tasks, while the program ensures that your files and documents are safe from security threats.
If you don't mind paying extra for a more reliable anti-malware app, then you should definitely choose Avast since it has high ratings from customers and independent labs.