Can you imagine a world without online video conferencing?
It is at the forefront of change as the world slowly evolves and arrives at its new normal. Videoconferencing has become an essential part of our daily lives. Everything that needs to be done with a group of people — business meetings, seminars, and social gatherings — are now done via real-time HD video conferencing. This gave rise to the current high demand when it comes to video conferencing software.
Per the latest market survey, Zoom and Join.me are two of the leading video conference software today.  Both are considered as outstanding platforms because they provide soundly-priced user-friendly features. Both software even offers forever free versions for light and personal use.
What do users say about Zoom and Join.me?
At a glance, Zoom and Join.me offer a lot of similarities as active users review both as effective tools that make it easy for multiple participants to have online video meetings. However, Join.me is lauded for its stellar screen-sharing features while Zoom received the most kudos for its remarkable speed. Both are deemed reliable and excellent business solutions for remote work and collaboration. Considering their neck and neck level of efficiency, a Zoom vs Join.me comparison is in order.
To help businesses that have yet to choose a video conferencing software, this article will zone in on each software's outstanding features. For your convenience, a neutral comparison of the pros and cons of each software will be highlighted. After reading this Zoom vs Join.me comparison article, you would know which one is best for you and your business needs.
About Zoom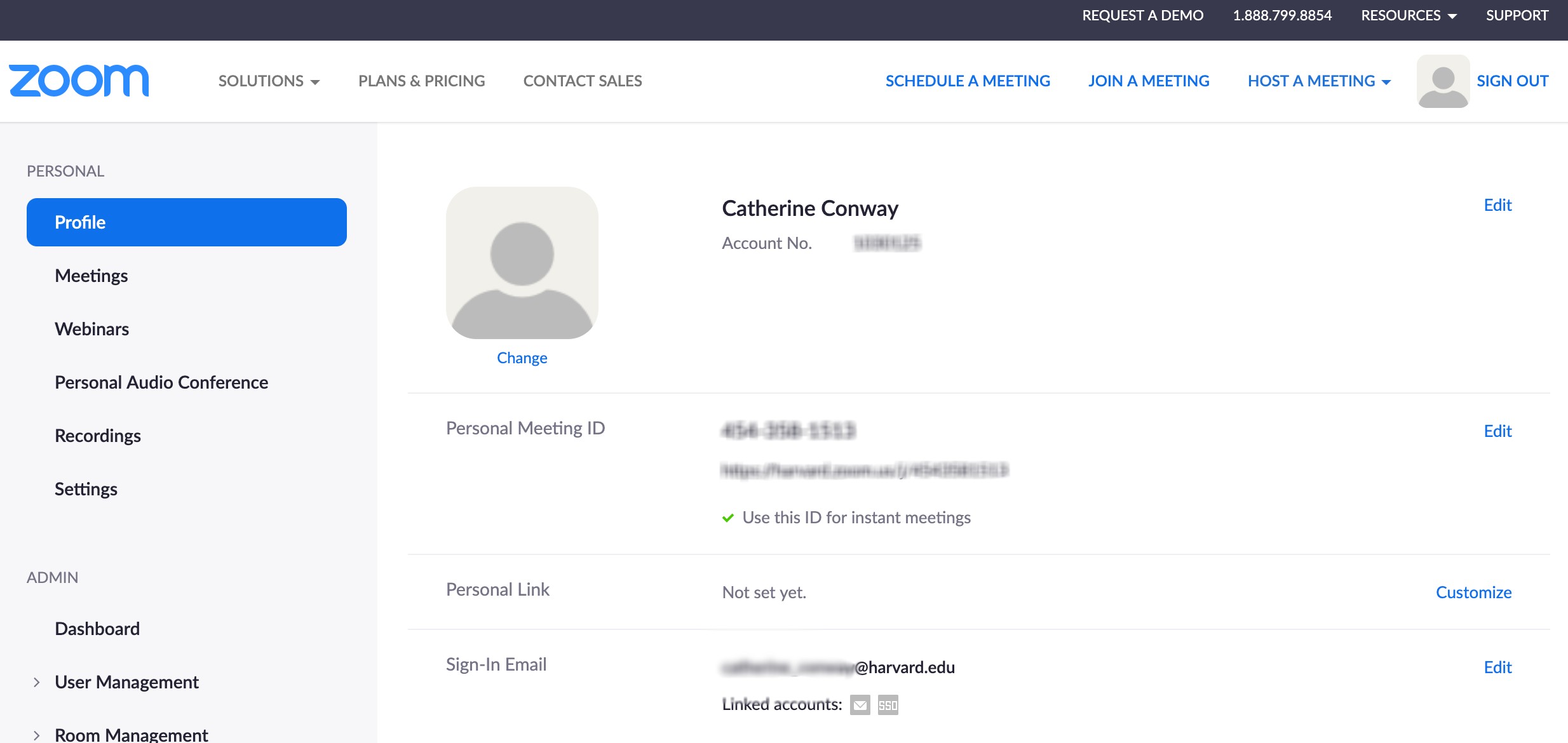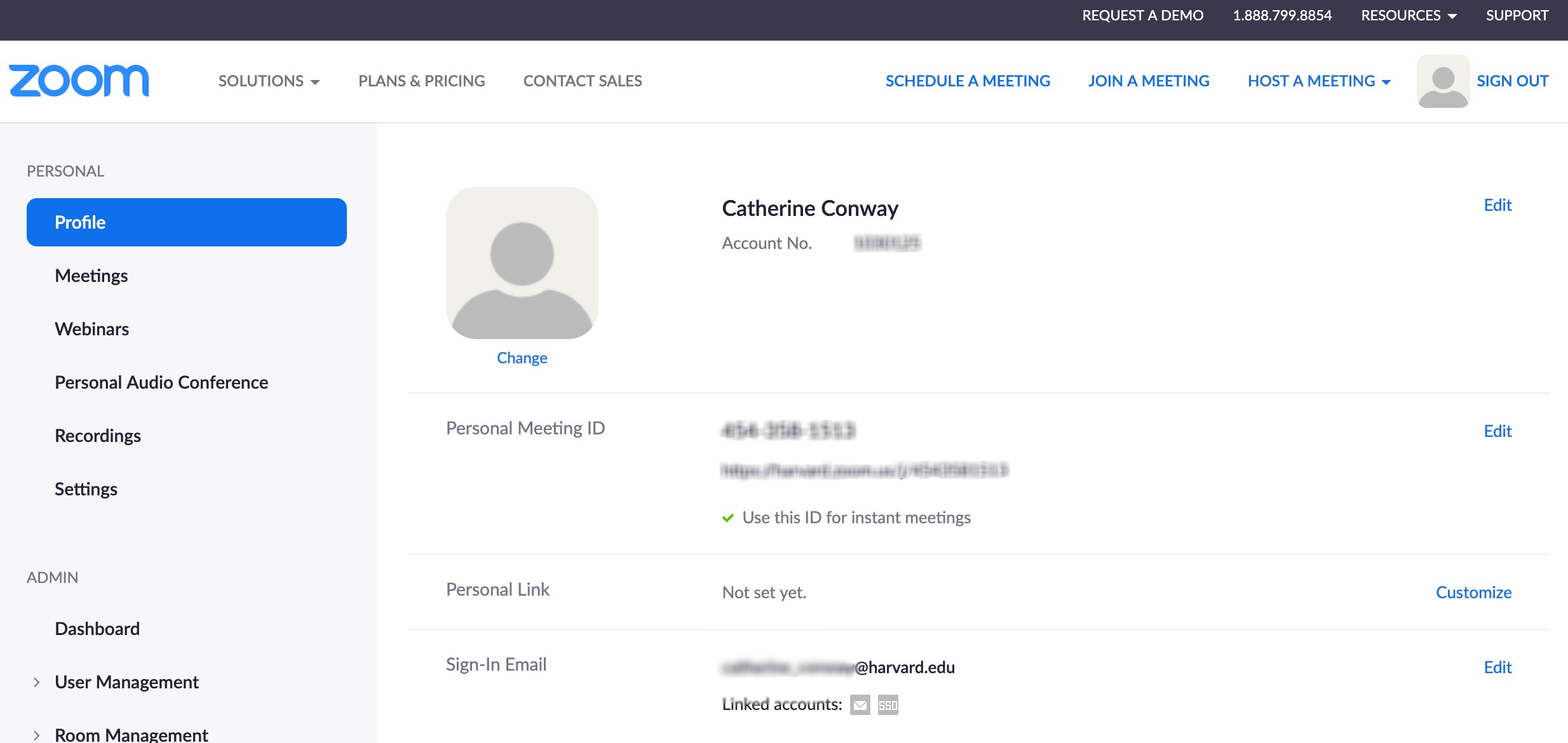 Zoom offers advanced, varied, and structured videoconferencing tools and features via the web. Its features make it easy for users to have online video meetings at any given time. Its flexible tools can adapt to different video call setups like online group demos and training. It is even considered as currently one of the best webinar software available in the market.
Apart from instant screen sharing, Zoom also has tools for file sharing and interactive whiteboards. Zoom allows for more than 10 hosts in a meeting.  A registered account can run as much as 25 active video meetings at the same time. Its range of tools can work with SMBs and corporate enterprises as it has a pricing plan that can take on as much as 1,000 participants.
About Join.me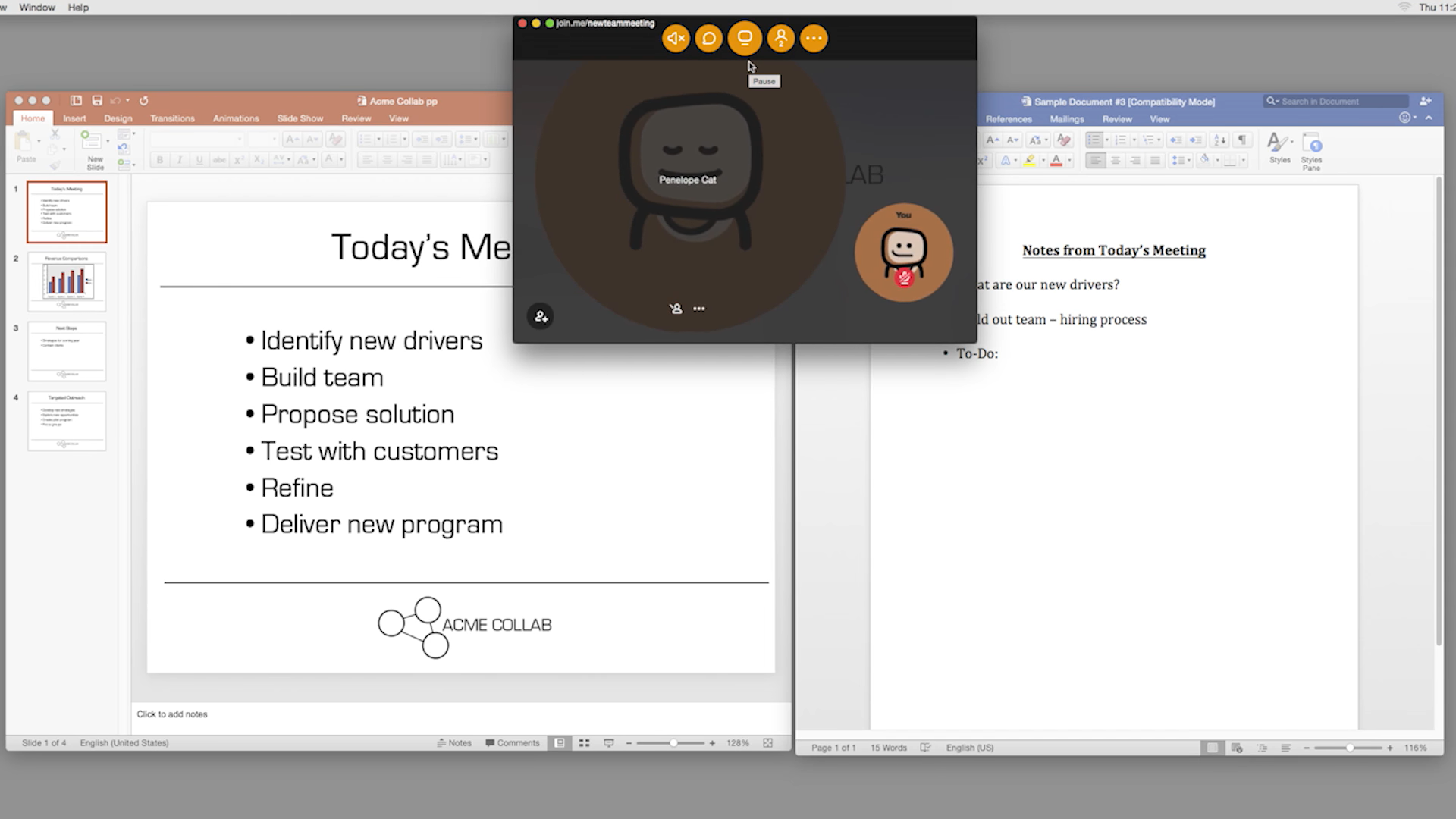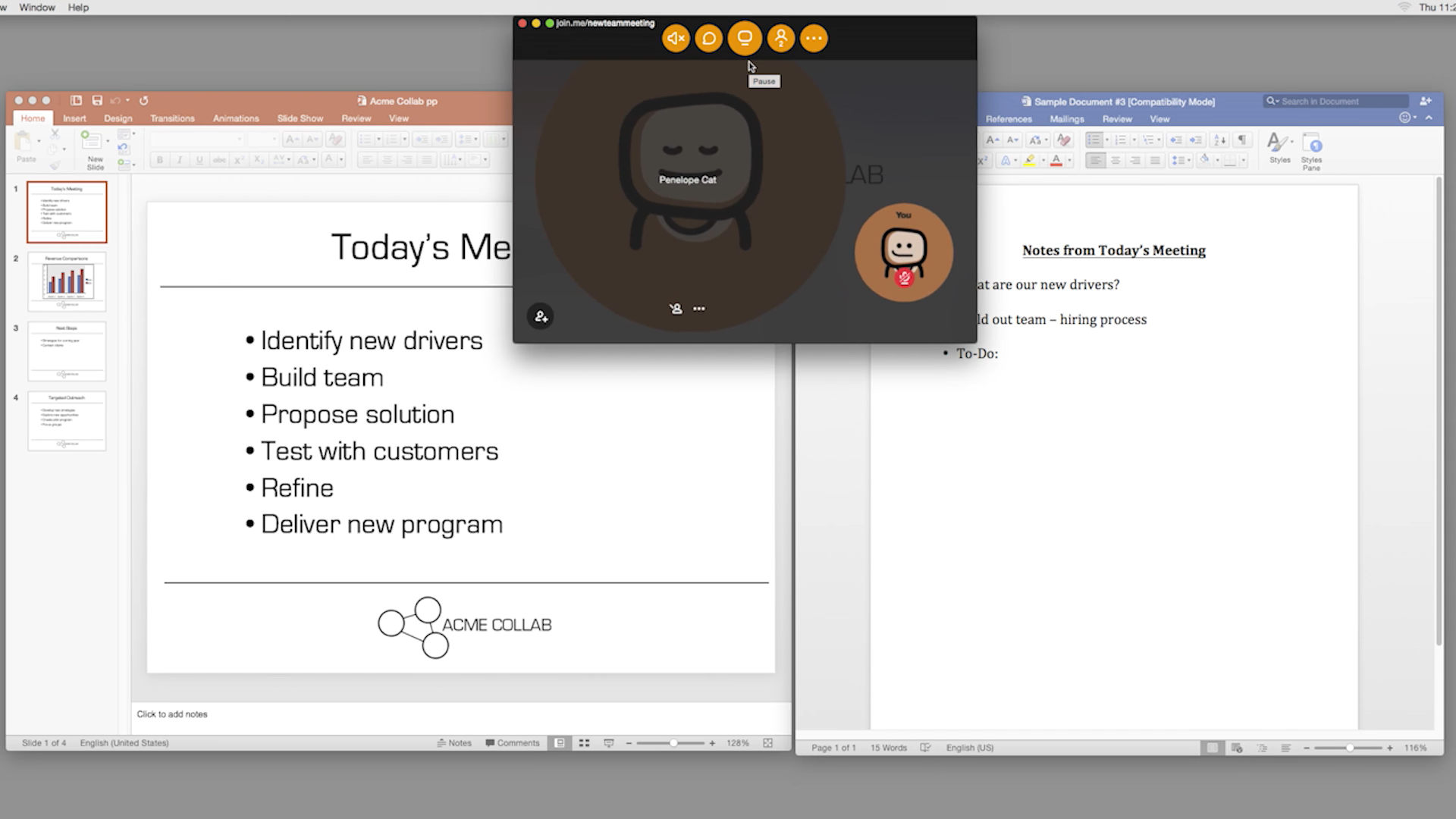 Join.me is a video conferencing software that allows for 24/7 instant connection among its users through tools and features that are accessible via the cloud.  All Join.me users have access to unlimited audio calls across 40 countries around the globe. It can take on audio calls via phone lines and VoIP. It has features for the easy digital scheduling of meetings and screen sharing. Users have access to tools that allow for virtual meetings to be recorded.
Join.me can take on as much as 250 active users in a video call. Tablets, smartphones, and PCS can be utilized by Join.me users in joining any active video conference. Video call participants can be instantly added or removed in just a click. Its user interface is clean and simple. It has a user-friendly design that makes it easy for employees and individuals to streamline work vis a vis video call. Tools for total customization are also offered.
Zoom vs Join.me
The following are the main factors to consider when it comes to comparing Zoom and Join.me:
1. Unique Features
Users are ultimately the winners when it comes to comparing Zoom and Join.me as both software offers standard videoconferencing tools and features like screen sharing, audio routing, meeting recording, and text chat. Both allow for total meeting control with customizable mouse and keyboard shortcuts. Suffice to say, it's impossible for you to make a mistake when you're choosing between Zoom and Join.me as both are truly outstanding videoconferencing software in and by themselves. However, both differ when it comes to storage and integrations.
Zoom is the better app for users that desire unlimited workflow streamlining options as it boasts of easy integration and compatibility with different third-party apps. As it can seamlessly integrate with other apps, the possibility and manner of using the platform are boundless. While it has lower storage capacity offered compared to Join.me, Zoom can connect to apps that can provide even more storage power like DropBox and Google Docs. Through its integration tools, users are free to fully transform Zoom as a constant and reliable business workflow arm. It can instantly work with third-party apps like Outlook, Slack, Infusionsoft, Marketo, and Google Calendar.
In comparison, Join.me is a better app for users and businesses that need more storage. It offers a whopping 5GB storage capability which is massive compared to Zoom's 1GB storage offering. Zoom's storage capacity is expandable but integration with a third-party app is necessary. Using Join.me can help in reducing operational expenditure as no extra app is necessary to store essential files with users also enjoying unlimited international audio calls even via analog phone lines. Join.me users can join online meetings via VoIP.
2. Support for Users
Extensive support is provided by both Zoom and Join.me. The only difference is availability when it comes to user types. For support, Zoom does not distinguish between paying and non-paying users. Support is provided depending on the urgency of each case. It has four levels of support that users can choose from: Priority 1, Priority 2, Priority 3, and Priority 4. Priority 1 matters receive a response within an hour while Priority 2 matters receive a response within four hours. Both Priority 3 and Priority 4 matters are attended to within 24 hours.
Join.me offers extensive support tools like online tutorials and live chats. However, non-paying Join.me users have no access to such. Support is exclusively available to paying Join.me users.
This makes Zoom the ideal choice if users prefer software with a solid customer care structure.
3. Workflow Assimilation
Users will not have a hard time incorporating both Zoom and Join.me in their workflows. Both are very easy to use with explorable and navigable toolsets. The two ultimately differ when it comes to cloud storage and software flexibility.
Join.me is a perfect fit for businesses with particular storage needs. It can easily take on robust storage prompts with its 5GB storage capacity that requires no integrated third-party app. On the other hand, Zoom is ideal for SMBs and enterprises that are looking for flexible videoconferencing tools that can work on large-scale meetings of different natures. To get to know more about communication software that can seamlessly work with existing business workflows, please read this.
4. Value for Money
Zoom's free version can handle up to 100 participants with an unlimited number of meetings. Its free version can take on unlimited one to one meetings with a 40-minute limit on online group meetings. Tools for scheduling, simultaneous screen share, and local recording of meetings are also provided. For $109.99/month, users can enjoy Zoom's business package that allows for more than 10 hosts and with a 200-person limit on participants and numerous integrations. Zoom's Enterprise plan can handle up to 1,000 active participants. This makes Zoom ideal for large-scale businesses and enterprises. To get the most out of remote work via video conferencing, you can also utilize collaboration software, check out our list here.
On the other hand, Join.me has a forever free version that can support 10 active participants and 10 simultaneous video feeds with no time limit. Free Join.me users can also share screens but no recording capability is offered. Its lowest-paid plan is available for $10/month. This plan allows for an unlimited number of meetings with unlimited toll and internet calls with international conference lines. Personal links and backgrounds are also available. This makes Join.me ideal for startups and small businesses with limited videoconferencing needs. Extensive support is available.
The Video Conferencing Tool For You
At the end of the day, users should ultimately consider convenience and ease of use when it comes to choosing a video conferencing software. Convenience is subjective as different businesses have different and particular workflow needs unique to the nature of varying industries and fields. A good decision can always be had if you have a clear idea of what your business needs and wants are.
This is where this Zoom vs Join.me comparison will come into play as you now know that Join.me is better when it comes to storage capacity while Zoom takes home the prize when it comes to integrations and support.
For ease of use, both Zoom and Join.me are user-friendly. Users with no advanced IT knowledge can easily work with both software. If you run a small business with particular storage needs,  Join.me is a perfect fit for you. For large enterprises with needs for extensive workflow integrations, Zoom is the right choice. Knowing your type of business and your particular needs will help you in choosing between the two.
If you still need more information, please feel free to do more research. It is highly recommended that you separately read Zoom and Join.me reviews by users with a similar business need to yours. For further research upon reading this Zoom vs Join.me comparison article, you can also read on communication software and collaboration software.