The success of every company's project relies on numerous yet organized collaborations.
Before the digital era, businesses engage in face-to-face meetings with their notebooks and pens to document their conversations. Nowadays, software solutions provide companies with collaboration tools that don't end with video conferencing functionality. These programs even have built-in file-sharing and instant messaging capabilities.
Zoom and Slack are two examples of collaboration platforms. Here is a list of the best communication tools, and both software solutions land on the top 10.
Zoom is known for its extensive video conferencing abilities, while Slack is a popular messaging tool for companies of every size. Both programs feature cross-platform availability. But, the question remains: which of these software solutions suits your goals and needs?
We've compiled an article on Zoom vs Slack comparison that will help you decide which software is right for your business.
Zoom Overview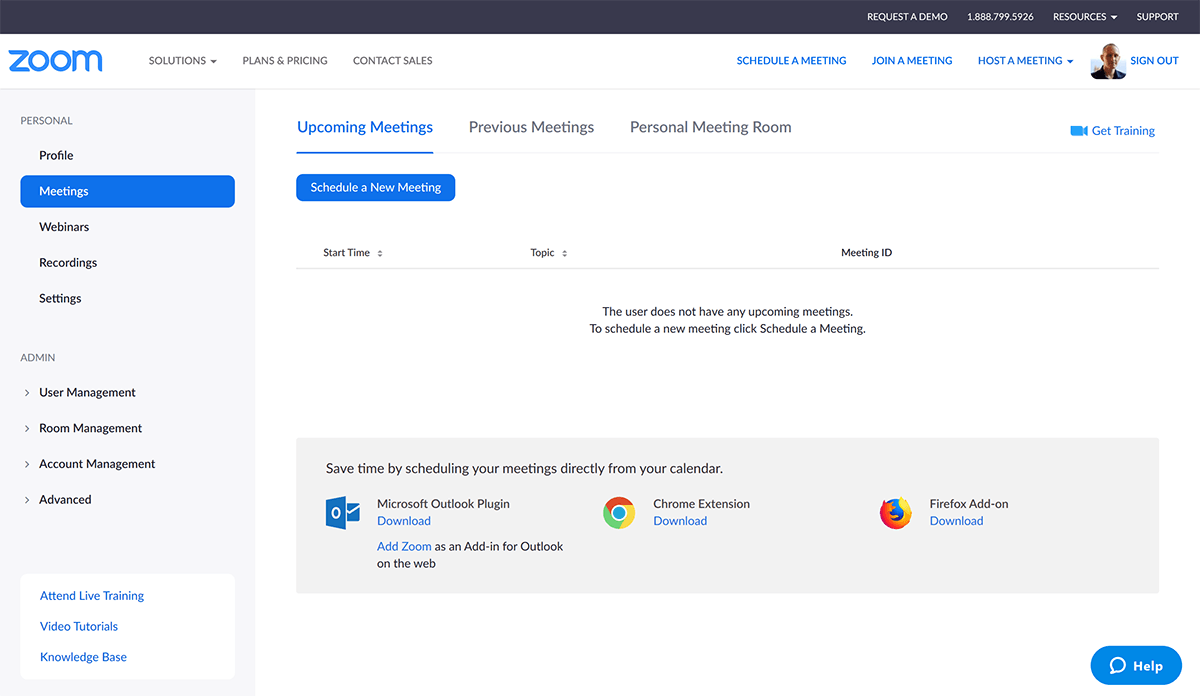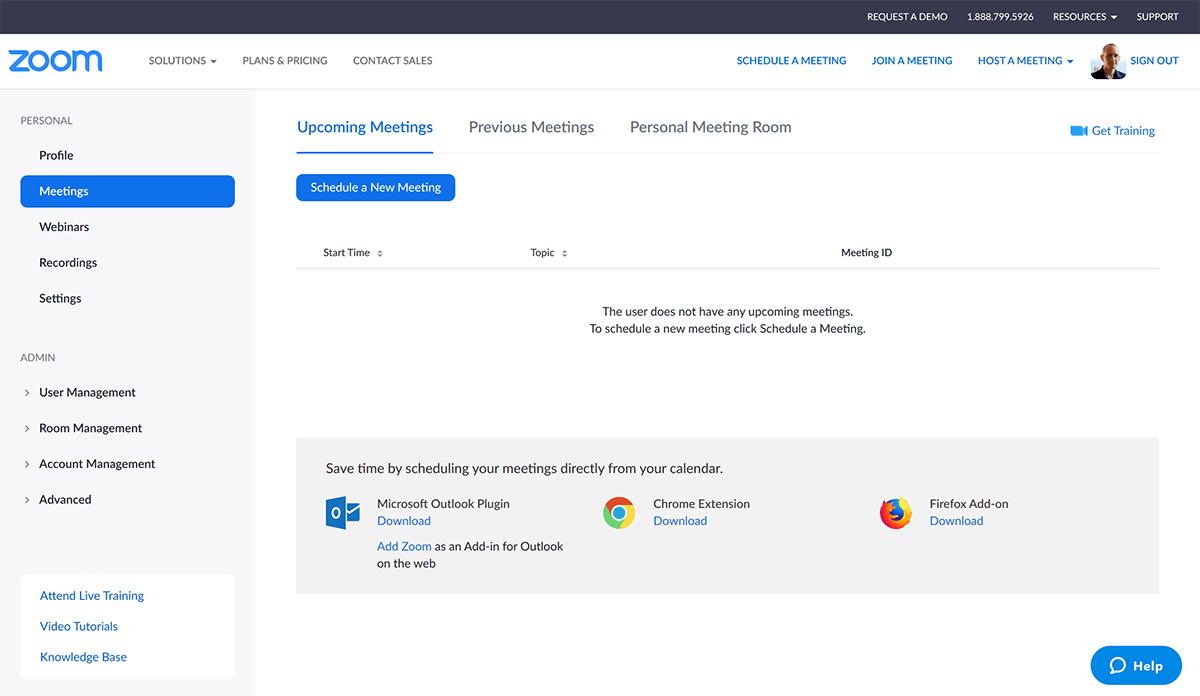 Zoom is a web-based video conferencing software that allows you to communicate with your internal and external team members. With Zoom, you can host meetings easily and have up to 1,000 participants in the Enterprise plan. The program provides you with a shareable link and password for secure sessions. As a result, you can ensure that every company conversation is not exposed to outsiders.
Fortunately, Zoom has adapted to the changing digital landscape. For instance, it has included instant messaging tools through Zoom Chat. Moreover, the program is accessible through any device with an internet connection. It also offers applications for Android, iOS, macOS, and Windows-run devices.
The latest addition to the software is Zoom Phone's availability for business VoIP. This functionality allows you to have an organized database of your employees' contact information. Also, it helps you reach your team more easily with just a few clicks. Through the messaging and VoIP-related services, Zoom proved that it is more than a video conferencing platform.
Zoom Pricing and Features
Zoom offers four pricing options: Basic, Pro, Business, and Enterprise. The basic plan requires no payment and allows you to host up to 100 participants with a 40-minute limit for every video. The second plan, which is advertised as Pro, requires a fee of $14.99 per month. This option enables you to host group meetings with a 24-hour limit. You can then avail the Business pricing for $19.99 per month with up to 300 participants and inclusion of phone support. Lastly, the Enterprise option allows you to host up to 1,000 participants.
Hence, Zoom caters from personal meetings to enterprise-wide arrangements.
Below are some of Zoom's main features:
Cloud-based video conferencing using any browser

Instant messaging through Zoom Chat

Zoom Phone VoIP for business

Allows up to 10,000 attendees

Supports up to 1,000 participants

Webinar functionality for training team members
Slack Overview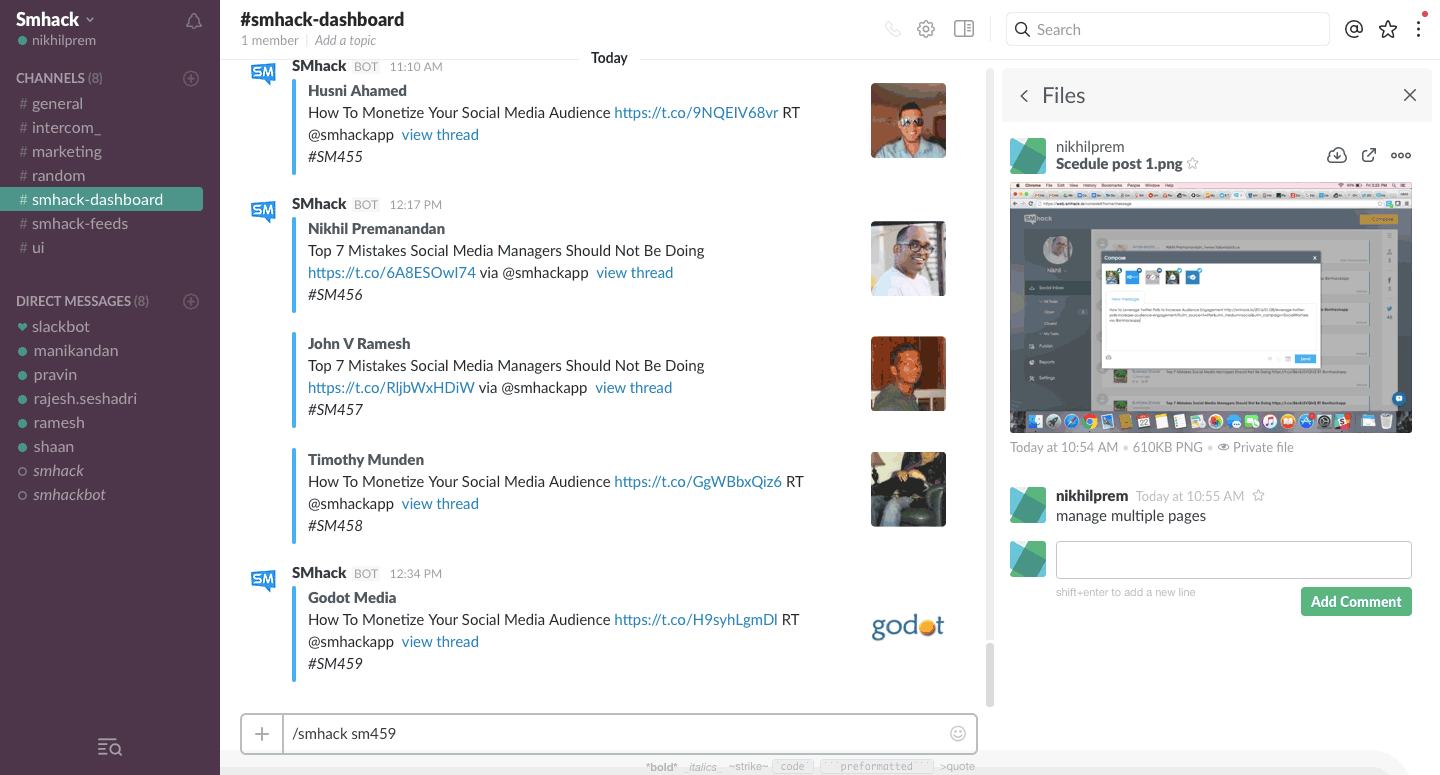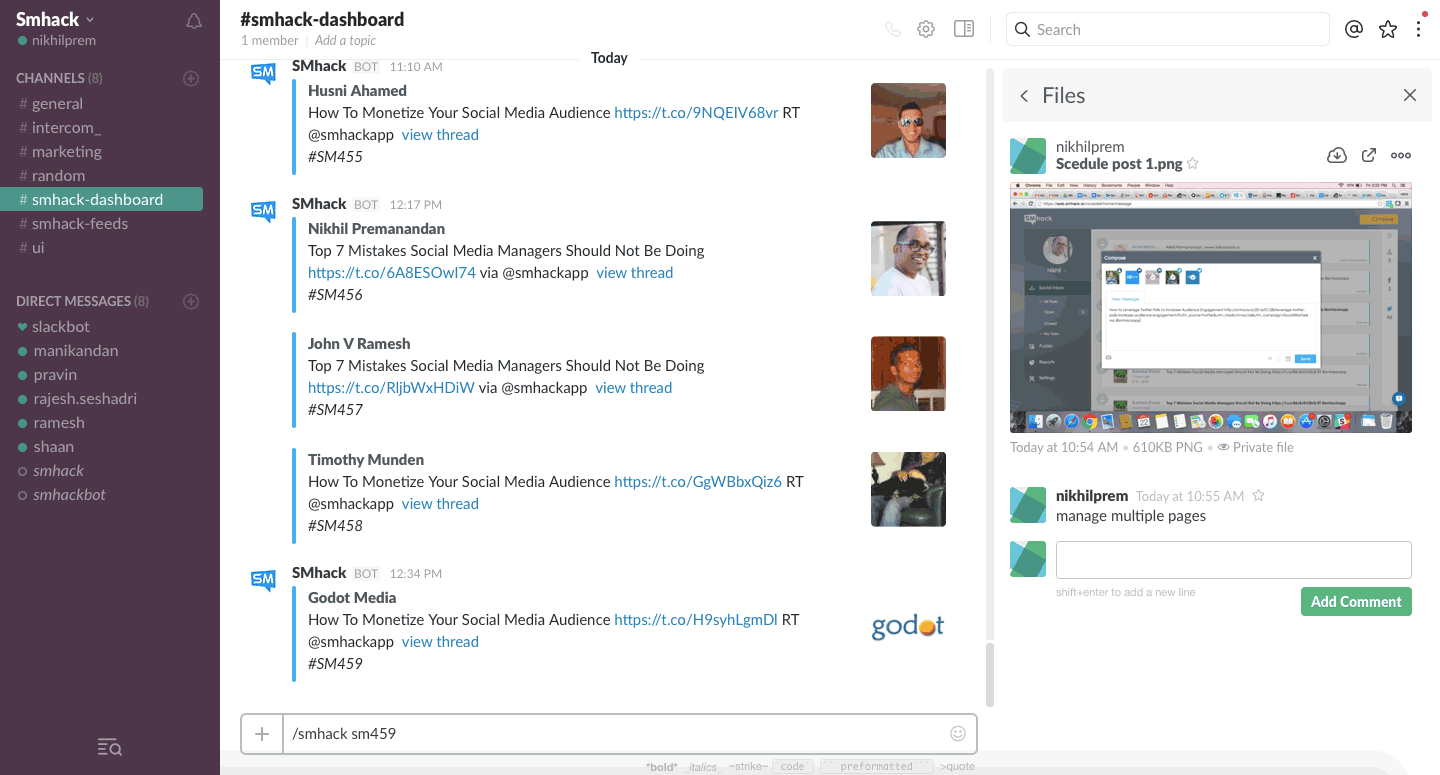 Slack is a cloud-based collaboration program that enables you to chat and send files to your team members. The software allows you to create channels for a topic, project, or small task. This way, you can manage and track every task's progress. Moreover, Slack features a direct message functionality where you can communicate with up to eight people on your company or outside of it.
With Slack, you can find messages and files easily. Also, it eliminates the need to send carbon-copied messages in email platforms. Slack allows you to send the same message to different people and track those conversations seamlessly. For urgent tasks, you can mention involved members to accelerate the project's completion. In a way, Slack also encourages responsibility among your employees.
Due to the global industry's technological demands, Slack now offers voice and video chats for your business. With these features, you can increase productivity without travel time and costs. Like Zoom, Slack is available for download on Android, Windows, iOS, and macOS-run devices. This availability also allows for improved communications within your organization anytime and anywhere. Hence, Slack proves to be an all-around collaboration program for your company. This article even includes Slack in the top 15 collaboration software for 2020.
Slack Pricing and Features
Slack offers both free and premium versions that you can choose from. These plans are Free, Standard, Plus, and Enterprise Grid. The free version does not require any payment, yet you still have access to your team's recent messages. However, you can only engage in one-on-one voice and video calls. You can experience the Standard plan's benefits for $6.67 per month. The Standard option enables you to review your business' entire message history. Moreover, it allows for voice and video conferencing among 15 team members.
Slack's Plus pricing plan is available for $12.50 per month. With the Plus option, you can have advanced identity management and regulatory-compliant collaboration software. Lastly, the Enterprise Grid requires a quote from Slack's sales team. This plan provides you with a messaging tool that is compliant with the Health Insurance Portability and Accountability Act (HIPAA).
Thus, Slack has pricing plans for both personal and business use.
Here are some of Slack's features:
Supports direct messages and group conversations

Search navigation tools for message history

Screen and file-sharing capabilities

Voice and video calls

Integrated API access

Cross-platform deployment with notifications

Allows guest access

Protected with multi-layer security encryption
Since you already know their features, it's time to delve into the Zoom vs Slack comparison.
Zoom vs Slack: User Experience
A large part of Zoom and Slack's popularity is due to their user-friendly design. Both platforms feature an easy-to-use interface that is ideal for both new and existing users. With these programs, you can focus on communicating with your team, and not on navigating a complex system. Each platform offers collaboration tools that enable businesses of all sizes to experience more productive working environments. Moreover, both Zoom and Slack are ideal for companies that employ remote workers since they bridge the distance between you and your team.
Zoom's worldwide demand is because of its capability to deliver HD videos to all its users. More importantly, the software does not require its users to download complicated applications and undergo intensive training before using the program. For effortless communications, Zoom even offers one-touch meetings.
Despite being on the market for a longer time than its competitors, Slack has maintained its position as one of the best collaboration software solutions. Its sustained popularity is because of numerous updates that cater to every user's needs. The software also ensures that apart from comprehensive tools, it has exceptional usability and functionality.
Zoom vs Slack: Integrations & Security Layers
Every software must utilize multiple security layers to protect your business from security threats. Also, these safety standards ensure that only involved individuals can have access to confidential business information. As a response to these concerns, Zoom provides high-level encryption and security for every user. Similarly, Slack equips its system with high-level security standards. But, it is worth noting that both programs have issues with their security layers before.
In terms of integrations, Zoom offers extreme flexibility with Microsoft Teams, Google Drive, Google Calendar, and Zapier. What's more, Zoom has open API access that allows developers to connect the program's functionalities to another collaboration network. These third-party apps and API access help you manage your team more efficiently, although you need other automation software solutions to leverage your business processes. Here is a list of top workflow management software to eliminate repetitive tasks from your company.
In the same way, Slack connects with leading tools, such as Google Drive, Microsoft Office 365, and even Zoom. As a result, your team can experience real-time collaboration updates. More importantly, through the Slack API, developers can integrate Slack's tools into other communications networks. 
Which Software Suits Your Business' Needs?
After going through Zoom vs Slack comparison, have you decided on the right collaboration program for your company?
Zoom and Slack have different approaches for improving communication within your business. Both offer a wide array of integrations that provide a more productive environment for your in-office and remote workers. Also, Zoom and Slack's built-in API access allows more flexible handling of the software solutions.
Zoom's easy-to-navigate video conferencing tools enable you to communicate with employees and external partners. With Zoom, you can engage in extensive conversations to ensure every project's success. Hence, the platform is excellent for company training and onboarding. More importantly, it now offers Zoom Phone and Zoom Rooms to cater to a broader audience.
On the other hand, Slack's flexibility enables you to utilize the program as a response to your company's unique needs. This functionality makes Slack an excellent platform for startups to big corporations. With Slack, you can share messages, videos, and files with your team members and partners. This way, you can track and manage a project's conception to completion.
Finding the right collaboration software contributes to your company's great achievements. An excellent communication program collects every team member's insight and lets you review those conversations. Moreover, they reduce costs on travels and phone calls since these software solutions provide an organized database for messages within your business. Thus, it is crucial to discover what works right for your company's unique needs.