Since millions of people are now buying products online, brands cannot reach out to them through face-to-face interactions. Sending questionnaires via snail mail is not a good option since businesses need to quickly analyze consumers' reactions toward their products. Fortunately, software developers created survey applications that allowed companies to collect clients' insights.
Moreover, survey apps can boost your website's traffic. They help increase brand awareness through shares on social networking sites. Through an embedded survey, search engines can index additional content from your website. As a result, you have a higher likelihood of landing into the top of the search results pages. 
Two of the best software apps are SurveyGizmo and SurveyMonkey. In this article, you will know how they perform based on shared features.
SurveyGizmo Overview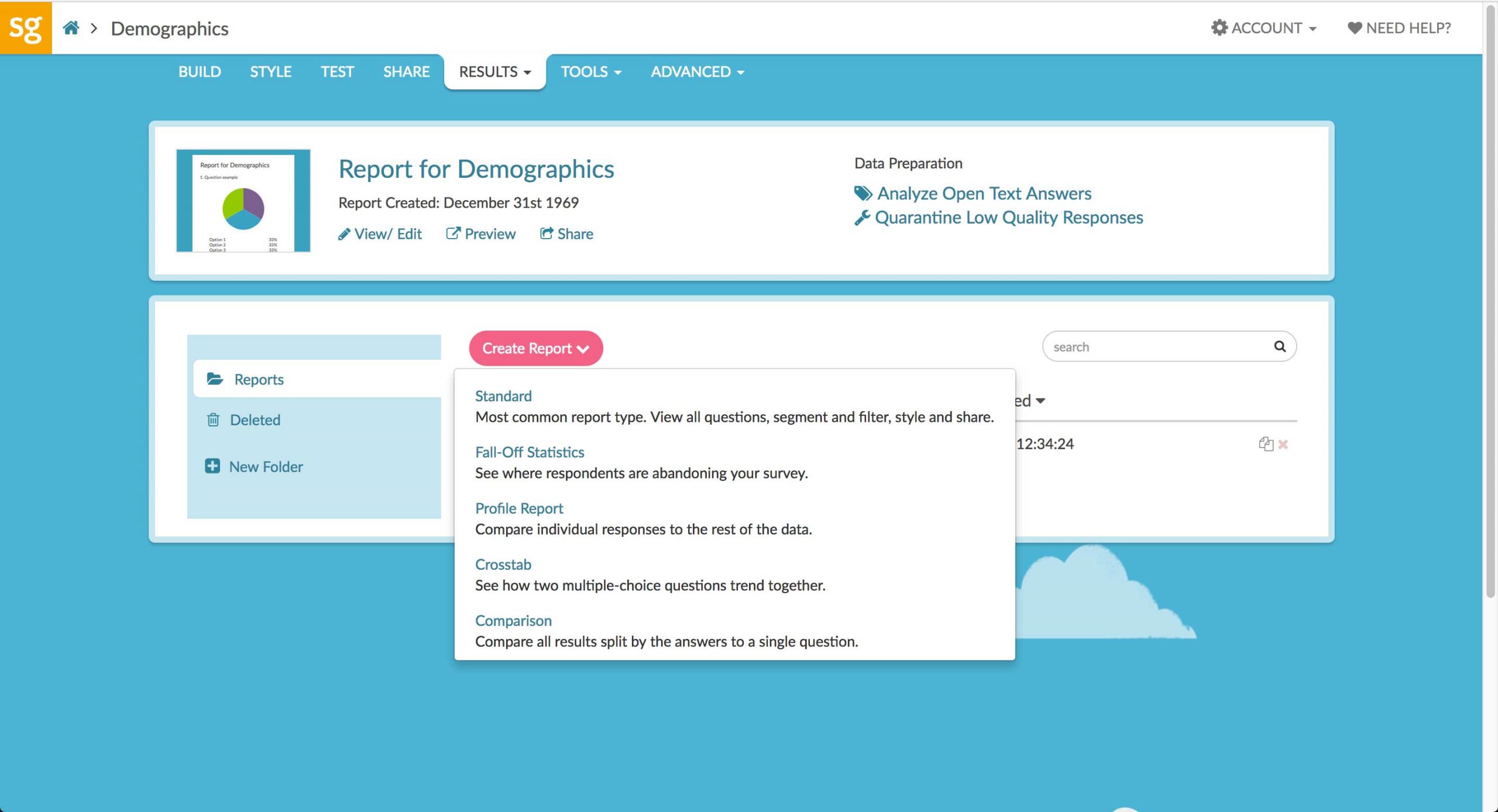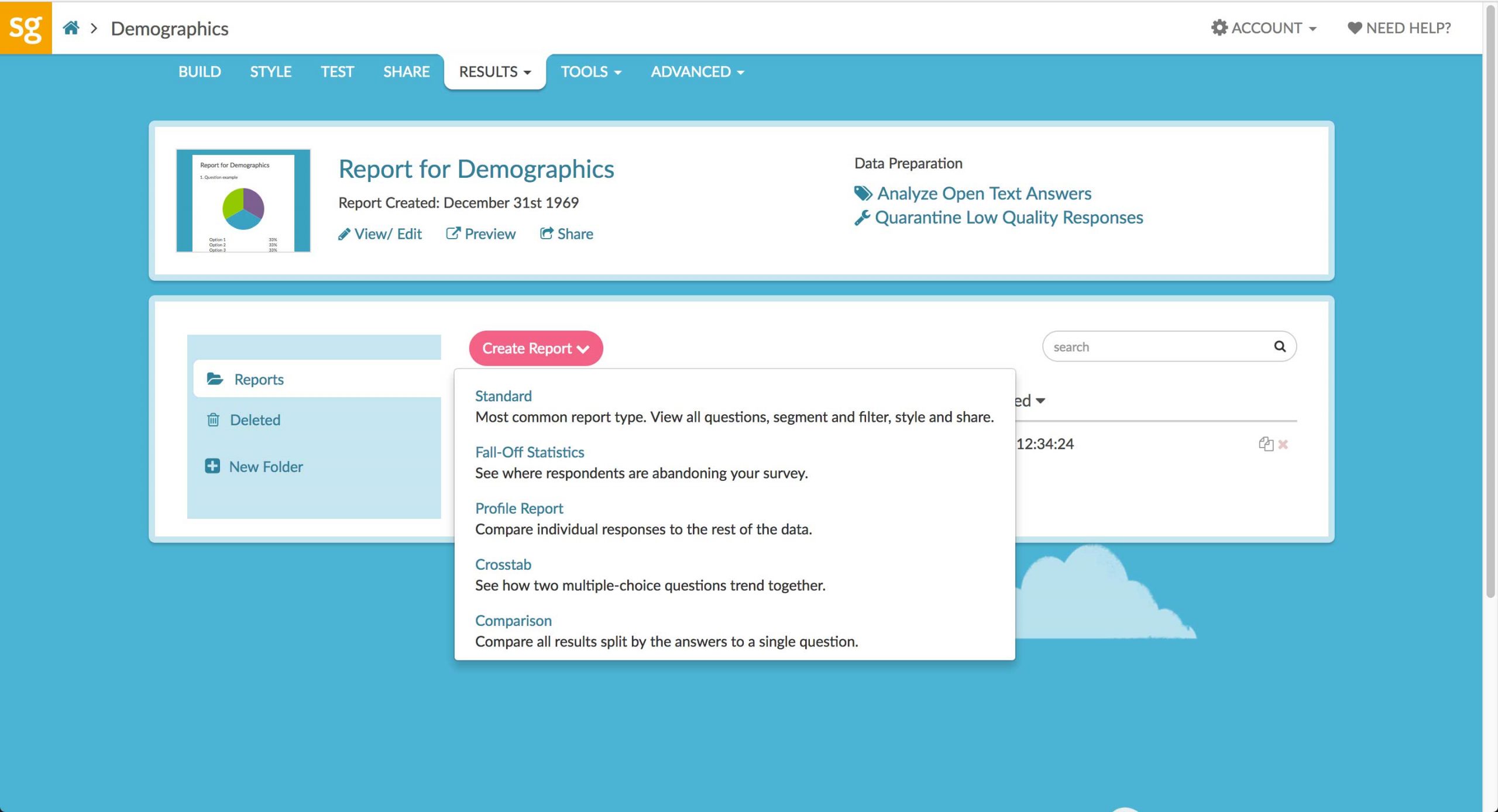 SurveyGizmo is an online survey platform that enables businesses of all sizes and industries to collect responses from their customers. With this software solution, you can create, conduct, and manage surveys, quizzes, polls, and questionnaires. Since 2006, this program has been providing companies with customizable surveys.
This survey software research includes SurveyGizmo as one of the best programs for 2020. For more than a decade, this app developed innovative updates that contributed to their continuous popularity among businesses. Recently, SurveyGizmo upgraded some aspects of their system to serve visually-impaired creators and consumers.
SurveyMonkey Overview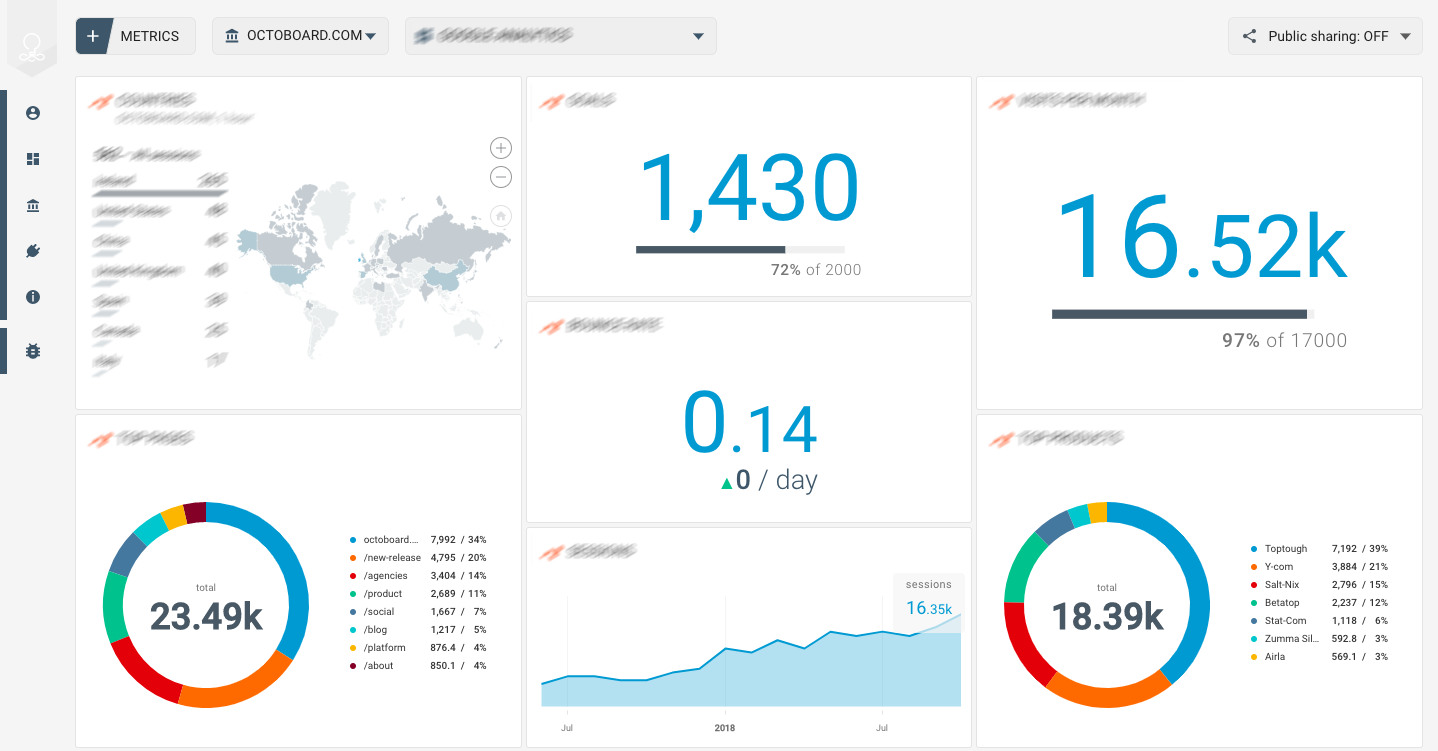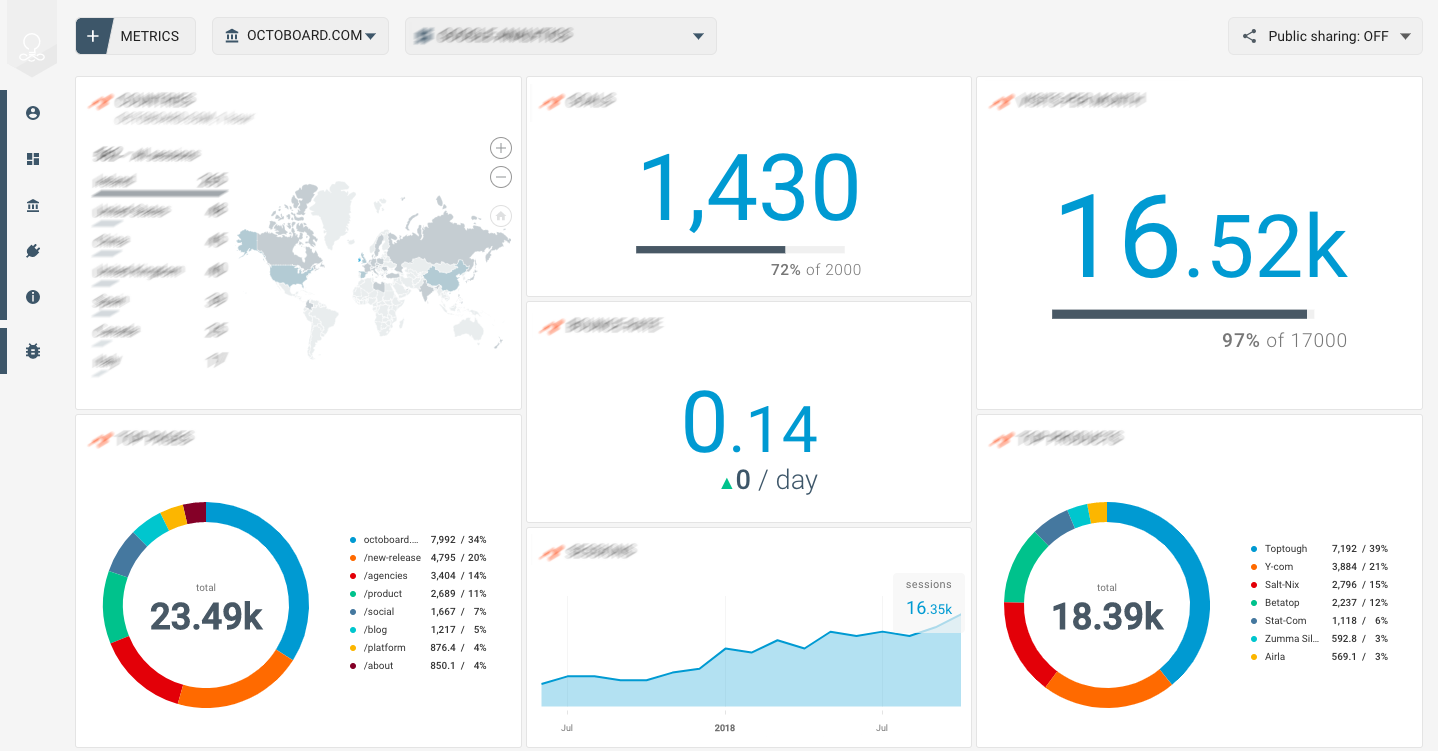 SurveyMonkey is an online survey software for individual and business users. With this online application, you can gather opinions, criticisms, and suggestions about your brand or product. It allows you to generate custom-made questionnaires for your target audience. This program also helps company owners and managers to evaluate current and future trends.
Like SurveyGizmo, SurveyMonkey is also regarded as one of the top 10 polling apps for 2020. Since its launch, it has been one of the most favored survey platforms globally. Even Fortune 500 companies utilize this program for their data-gathering processes.
This SurveyGizmo vs SurveyMonkey comparison article will evaluate both programs based on shared functionalities, such as customization capabilities, reporting tools, survey logic, cross-platform availability, integrations, and pricing options.
Templates and Customization Capabilities
Both SurveyGizmo and SurveyMonkey offer pre-made templates to their users. What's more, they allow freelancers and businesses to customize questionnaires. This way, they can distribute polls that align with their branding.
SurveyGizmo provides you with pre-designed templates according to your needs. For instance, if you ask for customer feedback, the system suggests questions and form designs that are typically contained in such a survey. You can also copy these built-in templates and build customized polls from them. This process is excellent for first-time users who are still navigating through the program. If you are already familiar with the advanced tools, you can now start creating your templates.
Similarly, SurveyMonkey contains over 200 templates that you can choose from. They offer market research, event planning, customer satisfaction, academic, and education surveys. With a wide range of models, you can surely find one that suits your business' needs. If you want polls that speaks your brand, you can always change the pre-established questions and alter the flow of your survey.
Thus, SurveyMonkey wins in the category of survey templates since it provides users with more choices than SurveyGizmo does.
Reporting Tools
After collecting feedback from clients and partners, it is crucial to present the data in a way that your employees can understand easily. Fortunately, both SurveyGizmo and SurveyMonkey features report building tools. This functionality allows you to use the compiled responses for your company's growth and improvement.
In SurveyGizmo, the system automatically creates a report based on the data gathered from your respondents. You can see this analysis on the Results tab. After clicking the tab, choose Reports. You can then customize the report through the Edit link. You can also compare and filter responses from different groups. With SurveyGizmo, you can choose from nine charts: pie, donut, arc, vertical bar, stacked vertical bar, horizontal bar, stacked horizontal bar, and spider web. This functionality allows you to generate a visual presentation of survey results.
Like SurveyGizmo, SurveyMonkey also enables users to pick their preferred visual representation of survey results. With this program, you can set rules, which include filters for the overall poll or specific questions. Additionally, SurveyMonkey allows you to download a general analysis or per-question report of your survey. With both software solutions, you can export data in various formats, such as PDF, PPT, XLS, and CSV. This way, you can prepare for result presentations with no hassle.
When paired with the best quality management software, both SurveyGizmo and SurveyMonkey can improve the products and services you provide to your customers. As a result, your company can experience increased brand recognition from your target audience.
Survey Logic
Filter logic is highly essential in every type of questionnaire. Through this functionality, you can collect responses from relevant consumers. Often, it results in a shorter poll yet insight-rich data. Both SurveyGizmo and SurveyMonkey features skip logic on their systems.
In SurveyGizmo, you can customize questions, pages, actions, and pages. With this feature, you can create follow-up questions to collect narrowed down information from target respondents. Simply click the Logic Rule under the Logic tab. You can then choose your preferred option from the Logic Rule. After typing questions and setting rules, you can now save your custom-made questionnaire. Thus, even first-time users can navigate this tool easily.
SurveyMonkey features comprehensive logic options, such as advanced branching. Through this technology, you can set rules based on various requirements. If a respondent's answers satisfy the pre-set conditions, they can skip questions or not answer other inquiries. This process helps you gather highly-relevant information from specific groups.
Both platforms offer page skip, question skip, and disqualification logic. Moreover, they feature question, block, and page randomization. They also allow for advanced piping on their systems. Hence, when it comes to filter logic, no application presents a considerable advantage over the other.
Offline and Multi-Platform Availability
In the digital age, it is essential for software solutions to be available on different platforms. This way, they can cater to a broader audience. This feature is specifically important in survey apps where you need hundreds of customers to access your questionnaire.
Fortunately, you can download SurveyGizmo on your Windows and macOS-run devices. Since the program is a web-based application, you can access the app's functions using any gadget with an internet connection. Besides, the system allows offline survey completion. However, it does not offer an Android and iOS app. You might have problems with SurveyGizmo if you want a genuinely accessible survey platform.
Alternatively, SurveyMonkey provides its users with Android, iOS, Windows, and mac-OS apps. Additionally, it is a cloud-based platform, so you can access its features using any device with an internet connection. Similar to SurveyGizmo, SurveyMonkey also enables you to generate offline questionnaires. This functionality is beneficial for salespeople and researchers who travel to different locations.
Integrations
Integrations are essential in every program. Through these connections, you can increase your employees' productivity since they automate manual tasks related to app integration. Both SurveyGizmo and SurveyMonkey offer numerous integrations on their systems. 
SurveyGizmo connects with Salesforce, Google Analytics, SAML, SSO, Zapier, among others. It even integrates with Stripe that allows you to collect payment through surveys. Besides, SurveyGizmo offers an API that enables a seamless connection with other platforms. However, these integrations are only available in their premium plans, except Stripe.
Recently, SurveyGizmo partnered with Survox, a voice-based data collection platform that aims to help senior citizens and visually challenged individuals. With this, you might need another app to process your data. Here is a list of voice to text software you can use with both platforms.
On the contrary, SurveyMonkey connects with over a hundred integrations. These platforms include LinkedIn, Shopify, Salesforce, HubSpot, Marketo, Aside from Stripe, SurveyMonkey can connect with Paypal. This way, you can offer more payment options to clients. Like SurveyGizmo, this web-based survey program also provides API access, which contributes to almost limitless connections with other software solutions.
In this SurveyGizmo vs SurveyMonkey comparison, the latter proved to be the better app when it comes to integrations.
Pricing Plans
When choosing the right survey app, it is crucial to evaluate your budget. This way, you can find a program that does not drain your finances.
SurveyGizmo offers four paid plans, while SurveyMonkey only has three premium versions. SurveyGizmo's entry-level plan, Collaborator, costs $25 per month and enables you to generate unlimited self-branded questionnaires. On the other hand, SurveyMonkey's first paid version, Advantage, requires a monthly subscription of $28 per user. It allows three users and enables payment collection.
SurveyGizmo's next paid version, Professional, costs $85 per month with advanced logic and API access. Alternatively, its competitor's Premier option requires a monthly fee of $89 with white label surveys and comprehensive survey logic tools.
Next, the Full Access has a monthly subscription fee of $150 with data cleaning tools, while the Enterprise plan requires you to contact SurveyGizmo's sales team and allows up to 20 users. Similarly, SurveyMonkey's Enterprise version is a quote-based plan and includes HIPAA-compliant functionality.
Thus, SurveyGizmo is a cost-effective solution for individuals and start-ups.
Which is the Best Program for You?
Throughout the SurveyGizmo vs SurveyMonkey comparison, each program showed advanced tools that are great for freelancers to large companies.
However, SurveyGizmo proved to be a better survey app for individuals and small businesses, while SurveyMonkey's pricing options are for more established companies. Moreover, if you want the maximum accessibility, you should consider SurveyMonkey over the other since the platform offers smartphone applications.