The ascent of communication technology has dramatically changed how and where people do business. For innovative and modern companies, establishing and maintaining fruitful relationships with investors, internal teams, suppliers, and customers is essential in growing and globalizing their operations, which is why most of them use video conferencing tools to connect with relevant stakeholders.
In general, video conferencing is a communication tool that helps businesses enhance communications and build relationships through fast and effective collaboration. Two of the most popular video conferencing tools are Google Hangouts and GoToWebinar. In this GoToWebinar vs Google Hangouts comparison article, we will take an in-depth look at the benefits, features, pros, and cons of each solution to help you make a smart decision.
GoToWebinar Overview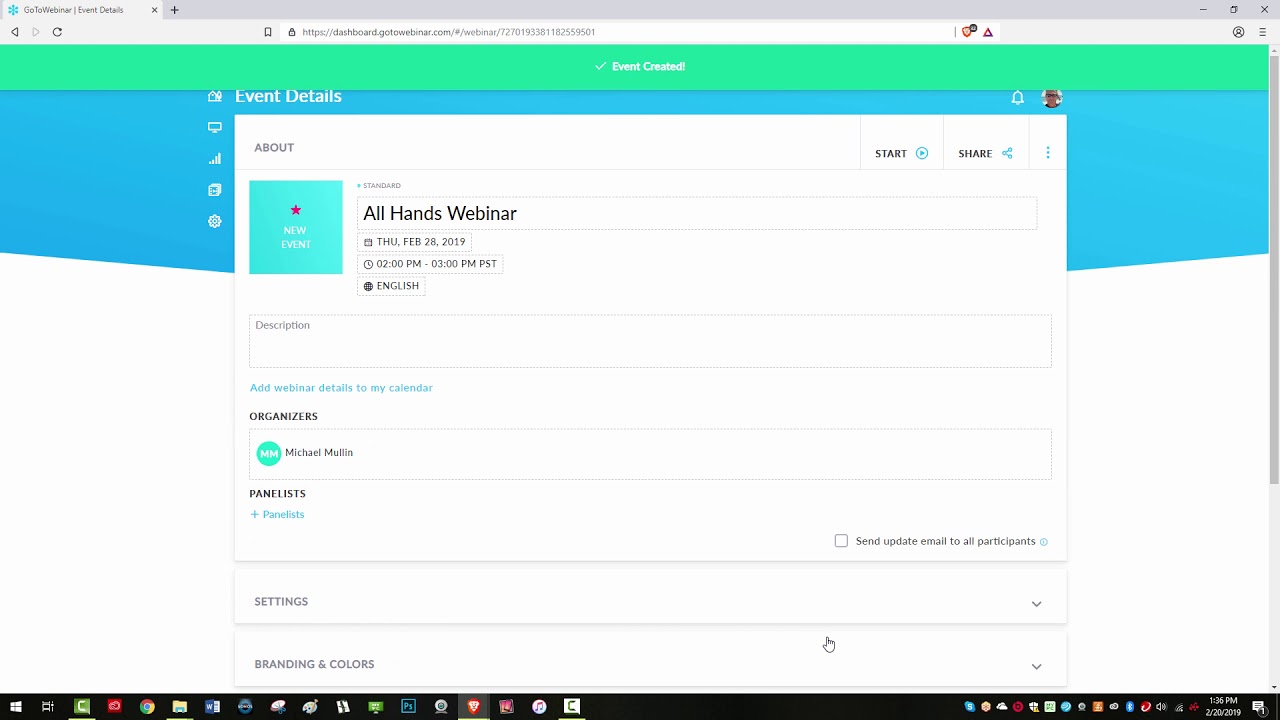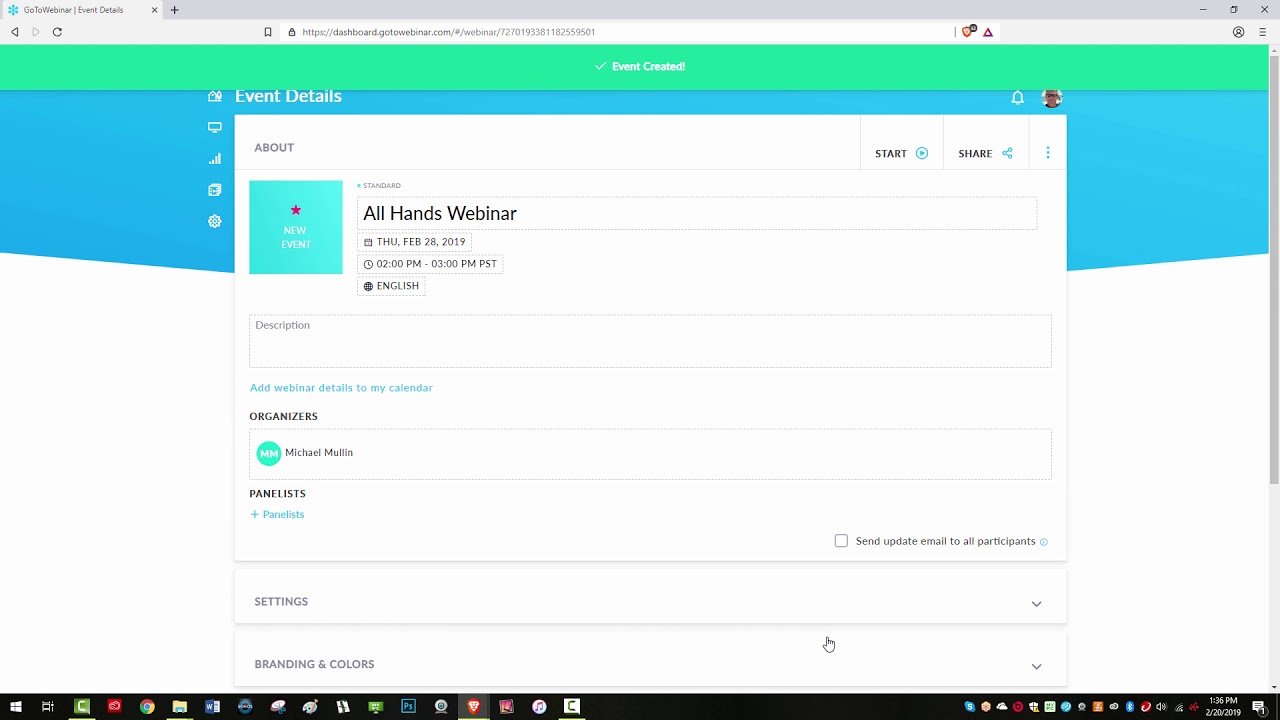 GoToWebinar is a communication platform designed to provide organizations and business leaders with a comprehensive webinar service that allows them to host webinars in multiple languages, including Chinese, French, Italian, Spanish, and German. Users can opt to change their language selection as default or in the meeting itself.
Once changes are applied, everything from controls to chats changes, which is relatively dissimilar to other webinar services that limit translation abilities to conversations. Although GoToWebinar requires downloads for participants and presenters, its easy-to-navigate interface and top-notch features that include a list of call tracking and its ability to change interfaces make it a reliable webinar solution. 
However, it should be noted that unlike its sister product GoToMeeting, this communication solution is built for simple collaboration and larger groups of attendees. GoToWebinar is mostly ideal for business groups using webinars for corporate communications, training, or marketing.
Other than that, GoToWebinar also boasts customization options that allow you to personalize the registration questions, invitations, or even the waiting room where your invitees enter before your presentation kicks off. This added feature makes it easier for your business to appeal to stakeholders, most notably to new clients because it creates an impression that you care about them.
What's more, GoToWebinar not only integrates with GoToMeeting but also third-party applications such as Microsoft Outlook and social media sites like Facebook, Twitter, among others, to help with inviting attendees. This makes it more straightforward for your attendees who are not in their offices to take part in your webinars using their smartphones or tablets to ensure that they do not miss anything. 
Furthermore, GoToWebinar also has real-time screen sharing and annotation features that enable you to emphasize, circle, and point out specific items on your presentation. On the flip side, this webinar solution is a little on the high end and doubles the price of some of its competitors on our list, though, its ease of use and reliability can justify the cost.
Pros:
Easy to Use

Excellent Call Quality

Low Failure Rate

Multiple Customization Options
Cons:
Too Pricey

Frequent Video Stream Delays

Does Not Allow Admin to Mute Participants

Occasional Audio Hangs
GoTo Webinar Features
Event Management

Scheduling

Branding

Webinar Templates

Channel Page

Custom Registration

WordPress Integration

Reports and Insights

Follow-up Emails

Automatic Invitations

Video Editor

Recorded Events

Video Tracking

Source Tracking

Online and Local Recording
Google Hangouts Overview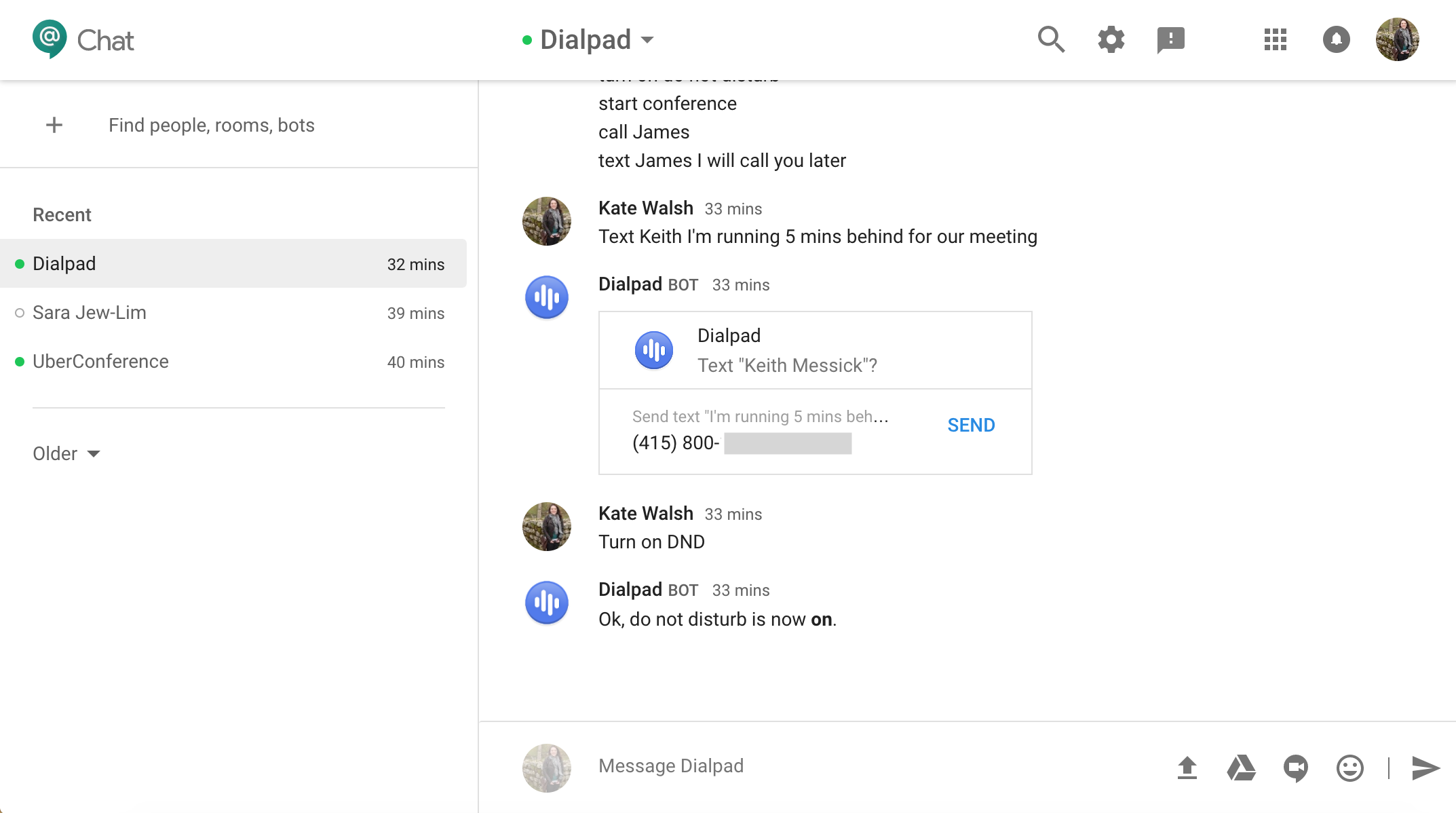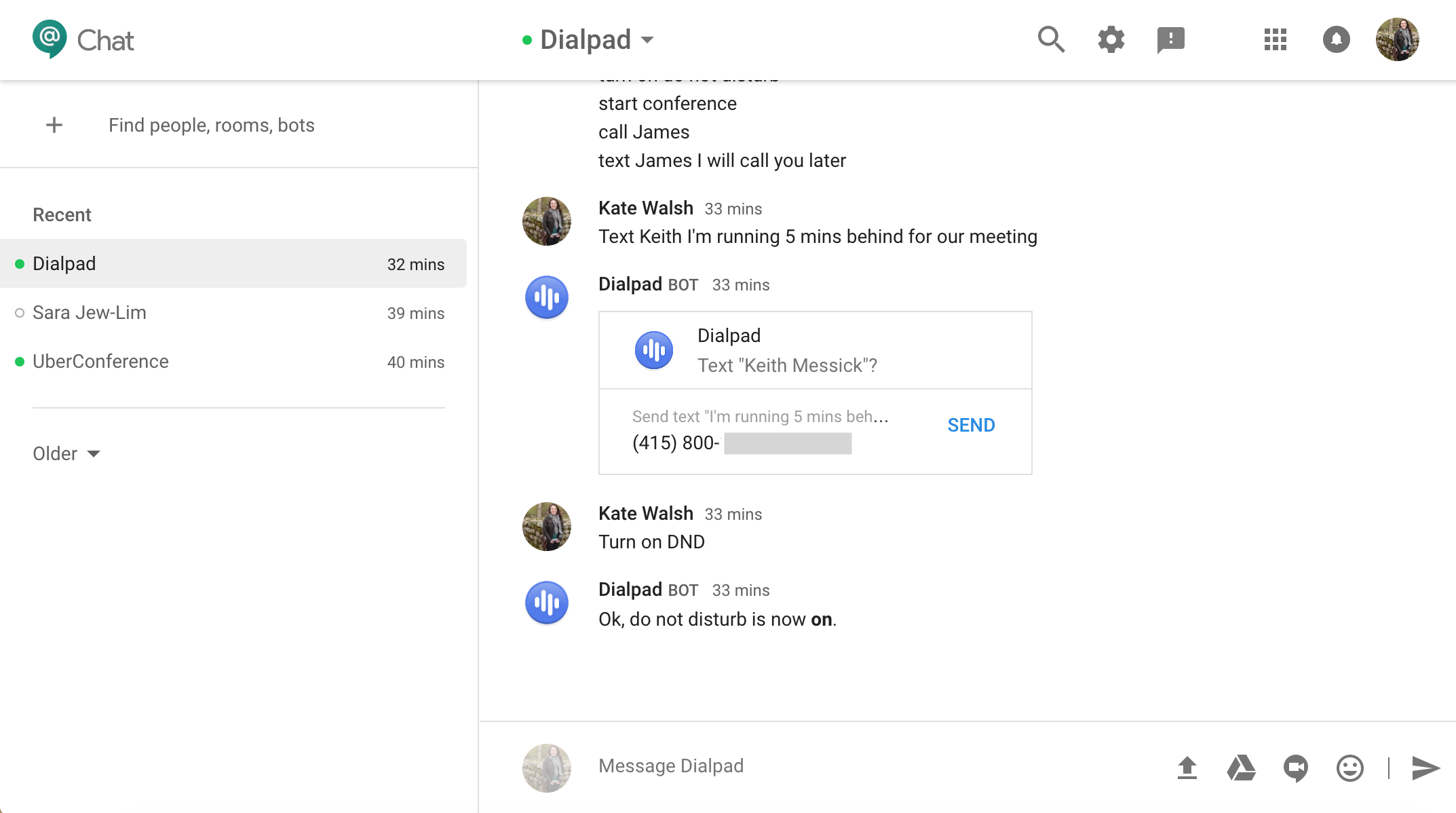 Google Hangouts is a unified communications platform developed by Google, which helps individuals start and engage in a myriad of communication avenues, including video chats, voice, and text. With the app, users can send and receive photos, messages, animated stickers, or perhaps start video calls one-on-one or with a group. 
Unlike GoToWebinar, Google Hangouts is free and only has limited business features and functionalities. However, it's a bit mobile compared to the former thanks to its ability to integrate with Gmail and work with iOS and Android devices efficiently. The app can also handle the communication demands in the business setting. 
The main advantage of Google Hangouts from paid apps in our software ranking is that it lets members communicate using a platform that shows an uncanny resemblance to a social network. This makes them feel comfortable to share confidential business information, knowing that the app is geared with the most innovative protection standards.
Besides security and mobility, Google Hangouts can also be implemented as a collaboration platform in a corporate setting to initiate interactions and meetings between business owners and their clients through HD communication. It can also help your business save time and travel expenses thanks to Hangout's functionality for online meetings and conferences.
During a hangout conversation, the app systematically detects and displays the individual who is currently speaking to you with smaller live shots of other individuals part of your discussion located throughout the bottom. Besides that, Google Hangouts also provides a plethora of buttons situated across the bottom that enables you to turn off your cameras, switch between your front and rear-facing cameras, and quit the app.
As mentioned, Google Hangouts does have a mobile app for direct communication, though it lacks some features, including the ability to view who is currently online or display status messages. For users who want to do either of both, they will have to log in to the web app, which can be relatively time-consuming, especially if you are regularly away from your computer.
Pros:
Effective Video Conferencing

Promotes Communication Between Teammates

Completely Free

High-quality audio and video
Cons:
Limited Controls

File-Sharing Problems

Lack of Support

No Desktop Implementation
Google Hangouts Features
Instant Messaging

Voice Calls

HD Video Calls

Auto Screen Focus

Intelligent Muting

HD Group Conferencing

Built-in Screen Sharing

Admin Custom Control

Google Applications Integration

Hangout On-Air Plugin

Text Conversation Storage

Mobile Apps

Geolocation

Compatibility with Multiple Devices

HD Group Conferencing
Point of Comparison
Google Hangouts and GoToWebinar both provide everyone the ability to make calls, send messages, and initiate video conferences. In other words, they are similar in most ways though both apps still have distinct features that separate one from another. Find out their differences in this detailed GoToWebinar vs Google Hangouts comparison article to ensure that you choose an app that works well with your budget, workforce, and operations. 
Pricing
Perhaps the most significant area where GoToWebinar and Google Hangouts differ is in pricing. While Google Hangouts is offered for free, GoToWebinar offers four paid plans that include the Lite, Standard, Pro, and Enterprise packages. Each plan is priced at $49, $99, $199, and $399 monthly per organizer.
All plans include a GoToMeeting license, GoToStage access, In-session experience, drawing tools, screen sharing, and the ability to host standard and webcast events. Users who want to access premium functionalities such as recorded events, video editor, source tracking, transcripts, certificates, and custom channel page URL must upgrade to the Pro and Enterprise plans. 
On the other hand, Google Hangouts users can relish instant messaging, HD video calls, and group conferencing without paying a single dime. It also lets you save previous conversations for future reviews, which are not offered in GoToWebinar and cost extra in other group communication platforms. 
Though opting for Google Hangouts might be the most economical solution, it does have its limitations that could derail your business meetings, which include its inability to handle a congregation of more than 200 people. In short, Google Hangouts is suitable for small businesses while medium to large enterprises may have to pay extra and subscribe to GoToWebinar to ensure a smooth-sailing online meeting.
Key Features
GoToWebinar and Google Hangouts pack a punch in the feature department with both solutions providing teams reliable ways to keep organizations connected in a digital workplace. On the one hand, GoToWebinar intends to make communication fast and easy to start conversations conveniently without downloading any external software. At the same time, Google Hangouts provide an inclusive environment for digital teamwork, allowing users to chat and do video conferences for secure file sharing and connotation. 
They are also quite even in the integrations department, with both solutions having the ability to mesh well with third-party applications. Google Hangouts works well with UberConference, ZenDesk, Liferay, West Unified Communications, Slack, Freshservice, Flowdock, and Lucid while GoToWebinar integrates with business systems such as Zapier, Infusionsoft, Marketo, Zoho CRM, PlusThis, Unbounce, and ActiveDEMAND.
Nevertheless, Google Hangouts may have a slight edge in the feature department thanks to its built-in Google Hangouts on Air plugin, making it possible for businesses to create a free webinar. This plugin also has some excellent features that include integration with Google Calendar, Gmail, and YouTube as well as real-time communication with audiences.
Google Hangouts also works well with different devices using unique operating systems, thus, allowing everyone to view and comment on your webinar. On top of everything else, it also provides excellent customization options without hiring an expert, which is missing in GoToWebinar.
Ease of Use
Google Hangouts and GoToWebinar have gained a significant edge over their mid-market competitors' thanks to its continuous improvement in ease of use. Google Hangouts' interface is intuitive and clean, plus its features are also user-friendly, making it easier to navigate for non-technical employees. 
It also features a search tool that lets you view conversation history within the thread for future reviews. Google Hangouts threaded conversations also make it possible for users to check discussions in Google Docs and Google Drive and within the chat stream for easier collaboration. This makes Google Hangouts relatively as versatile as the ones on our list of collaboration tools.
Meanwhile, GoToWebinar has a seamless registration process, though it can be tricky to learn how to initially use the software. While there are plenty of helpful tutorials online, having a technical expert to handle the integrations and setup process ensures that multiple pieces of the software are connected to work conjointly in automation. 
Nevertheless, it's usability is up there with the best as it allows users to easily watch webinars, login, ask questions, and do anything needed on a webinar platform. Plus, the familiar interface of GoToWebinar ensures that viewers can quickly connect and dive into your content.
Choosing The Most Suitable Webinar Solution
In this GoTo Webinar vs Google Hangouts, we outlined how both solutions can be goldmines for the right company or a disaster for the wrong one. The former offers extensive features ranging from scheduling and branding to custom registration and WordPress integration for a reasonable fee. At the same time, the latter is available for free, though it has its shortcomings. 
This is why Google Hangouts may work best for promoting conversations with your team members and not for communication with global clients. For global communication, meanwhile, opting for GoToWebinar is the smart option thanks to its ability to maintain and engage meetings globally, seamless streaming, and recording plugins.