Having virtual collaboration is the ideal option today for businesses, especially being in the middle of a pandemic. Students, professionals, and entrepreneurs alike have gone away with the traditional method of face-to-face team collaboration. They now prefer to complete their team tasks in the comfort of their homes.
Thankfully, several platforms are now available in the market businesses can choose from. However, despite the surplus of options readily available for the public, it is vital for them to learn how to pinpoint the differences of one platform from another. Additionally, they must know how to choose the one that best suits their business, quality, and price-wise.
Slack and Google Hangouts are two examples of collaboration tools perfect for smaller businesses. Both have features that can be accessed for free, which can help organize the workplace and for the team to start collaborating.
However, each tool has its own unique advantage over the other. This Slack vs Google Hangouts comparison will help its readers choose the best collaboration tool suited for their business.
What is a Collaboration Tool?
Collaboration tools function as a medium for a group of two or more individuals to reach a common goal and objective. This is best for students and businesses alike who find it challenging to track their team projects' progress. Platforms such as Slack and Google Hangouts provide its users with some ways to follow tasks step by step.
Additionally, users can check on the person doing a specific portion of the project. Having a clear vision of the tasks also enables the business to save time by eliminating useless tasks with simplified progress tracking.
Why Choose Slack?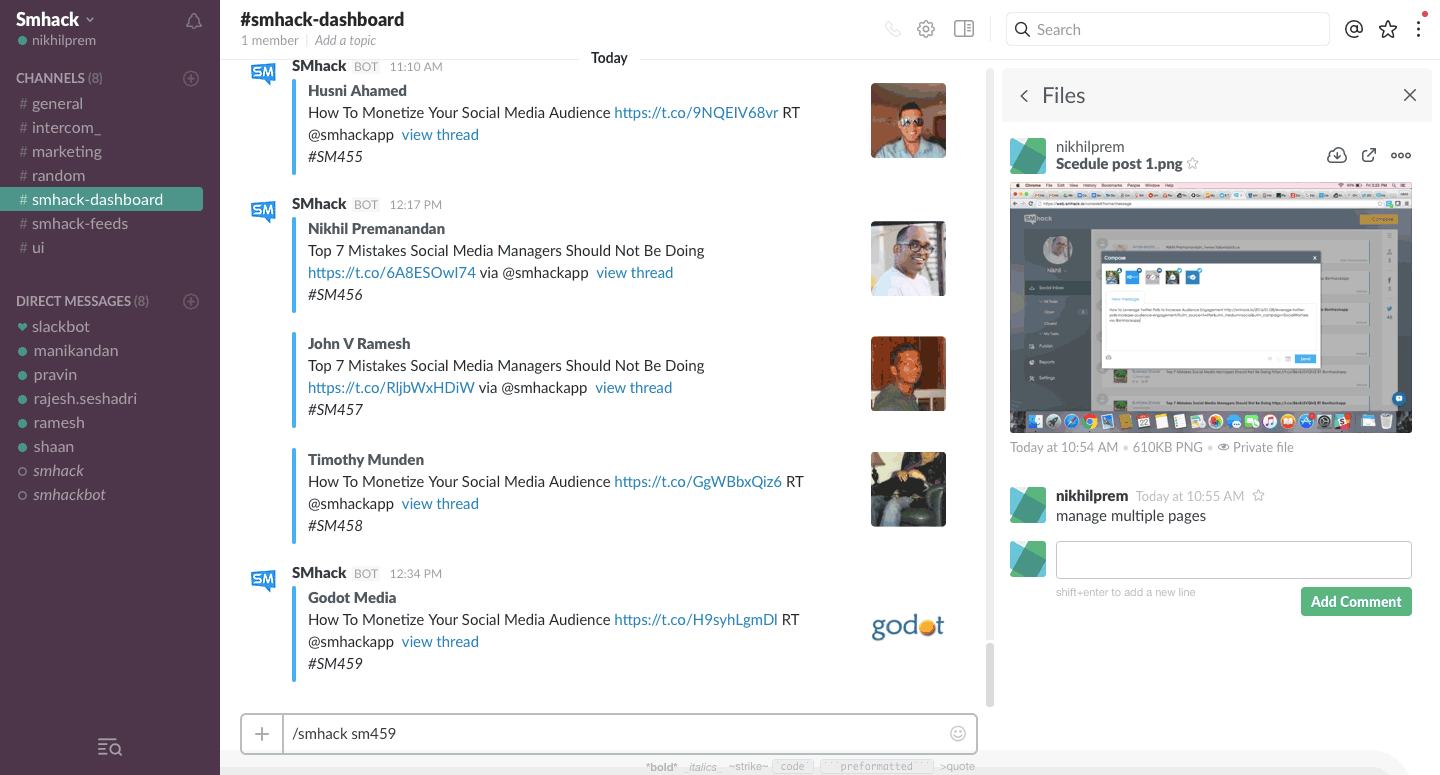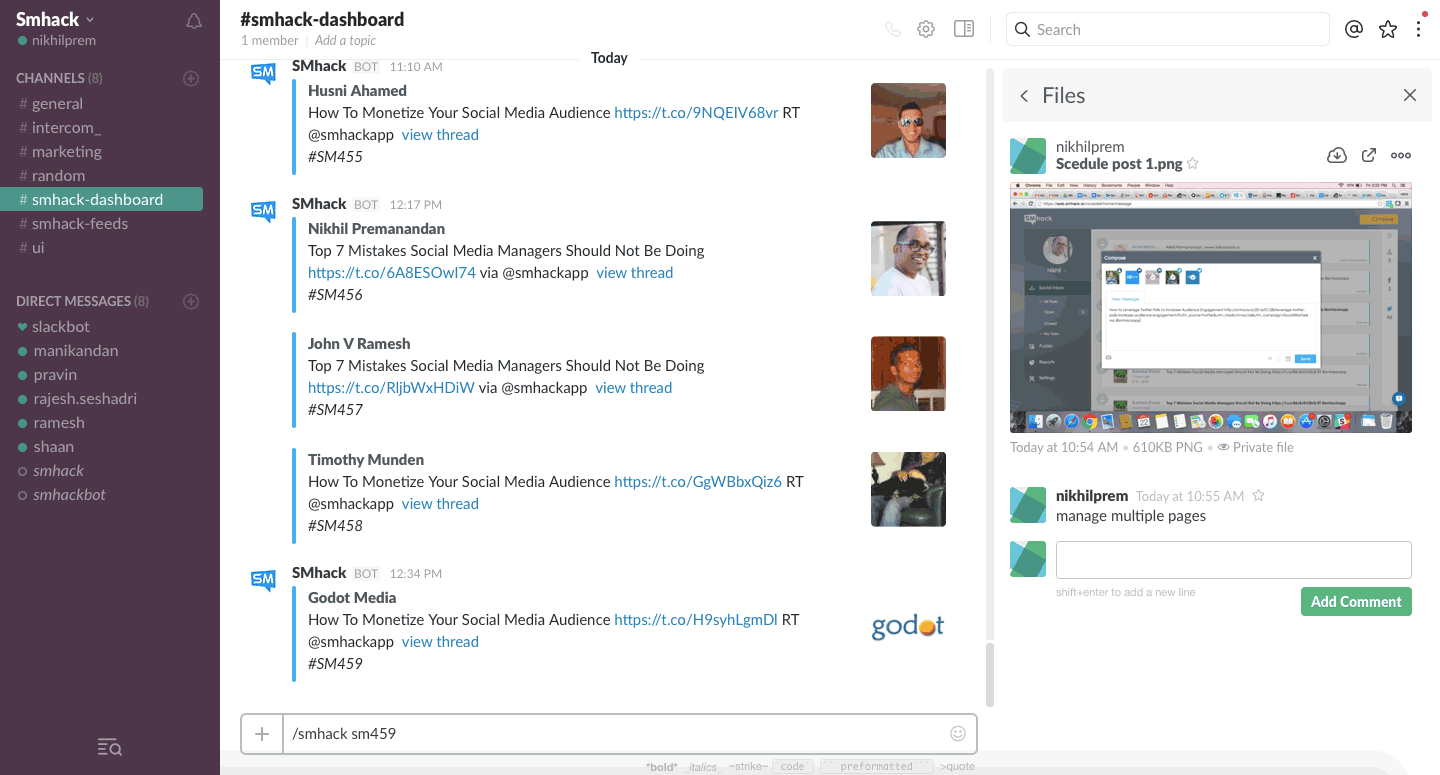 Slack is the best communication tool for businesses that want to customize such a platform to tailor it to their needs. With the entire platform focused on internal communications, Slack assures its users of smoother interactions across the team.
The platform has a free version with ten integrations in it so businesses can add any feature they think would be best used in the process of their collaboration. A premium version is also available for those who want to maximize all the integrations offered by Slack.
User experience can further be tailored by businesses to fit their preference. For example, they can create divisions on their group chats, so only those who are involved with the current conversation are engaged. Specific topics can also be assigned to certain locations so that members can be narrowed down even more.
People would sometimes want to be seen as offline while working on something. This is substantially true, especially when they do not want to be disturbed by all the notifications and messages. This Slack vs Google Hangouts comparison shows that with Slack, they will be able to control their visibility status by going inactive or listing themselves as busy.
There are also some parts found in Google Hangouts users can open in Slack. For one, Hangouts video chat can be accessed through Slack, making it more convenient to use. It is also easy to navigate because of the platform's similarities to the other existing ones available in the market.
If anyone decides to transfer from a different communication tool to Slack, the transition will be more natural. Users will also adopt faster and master the platform in no time.
Why Choose Google Hangouts?
This Slack vs Google Hangouts Comparison shows the gap in Slack filled by Google Hangouts. This gap is the former's lacking direct video chat among their features. Hangouts also offers both individual and group video conferencing, which is perfect for one-on-one and group meetings. Aside from this, it is already linked to the entire Google Apps system of the user.
The Google Apps system encompasses email, messaging, document creation, sheets, presentations, and many others. Choosing Google Hangouts is more convenient because everything a business needs are stored in a single place. There will be no need to switch platforms when completing documents and having an online meeting.
Also, with Google Hangouts, users can begin a meeting straight from either their Google Calendar or Gmail account. In terms of integrations, Hangouts only has fewer connections when compared to Slack. Nonetheless, there is still a wide array of options the clients can choose from, which includes Zendesk, Slack, Flow dock, Sprint, and Smartsheet, among the many.
Moreover, you can compare call center software reviews here to find the right tool for you to manage your calls.
Google Hangouts also gives its users access to more in-depth integrations with the help of G Suite. The mentioned platform is a suite made by Google, which works for cloud computing, productivity, and collaboration tools. It encompasses almost everything offered by Google: Gmail, Hangouts, and Calendar for communication.
G Suite is also the source of the storage Google Drive, Docs, Sheets, Slides, Keep, Forms, and Sites that boost productivity and foster collaborations. Finally, an Admin panel and Vault are available to manage users and the services, depending on the plan.
What is the Best Option?
Both Slack and Google Hangouts offer exceptional features that are significantly useful for businesses who want to organize the collaboration of its teams across its projects. One cannot plainly say that the first tool is better than the other, and vice versa, because each of them has its own unique selling point.
Centralized platform
If you want your files stored in a single location and prefer to use it as your platform for collaboration, Google Hangouts will be the best pick for you. The Google ecosystem is already the one that is widely used by a lot of people. You can also read this to better improve your file management.
This can also be true for the team members in a business, which eliminates the need for them to shift platforms from time to time. This leaves Google Hangouts being the most convenient option.
Google Hangouts also assures its users that all of their connections within the platform are safe. It banks on a security-first ecosystem with G Suite that works hand in hand with Google Vault. It provides security services to its clients while also allowing the administrators to search, maintain, export, and archive certain data within specific chat environments of their choice.
Improved communications
On the other hand, Slack is most suitable for businesses whose majority of operations rely on chat communications with its teams. It provides its users with a customized experience made to satisfy their needs and demands. Choosing Slack would be best if the business intends to maximize its features and integrations well enough to pay for the price of its customizing functionality.
The central promise of Slack to the market is to provide a medium for internal communications. When looking for something that can replace an existing email platform, Slack is often seen as a prospect. However, the communication tool works best on improving the productivity of the workforce with the teams' high volume of discussion.
Many organizations also implement the best call tracking software to stay on top of campaigns and concerns made via calls. If this is a solution you're watching out for, you can check out the article.
Security
In terms of security, Slack uses the platform itself to build on the safety of the data of its users. Several governing bodies are present to make sure that they meet the standards and eliminate any threat to data theft.
Search Capability
Slack and Google Hangouts enable searching for a topic when someone wants to load up all of the messages and emails related to it. In terms of file attachment, Slack markets its functionality where users can simply copy and paste a file into a chat and instantly have it available or the other end-user.
On the other hand, with Google Hangouts, they have the option of whether to attach it within the chat or upload it in their Google Drive account and send the link of the file. This communication tool demands more steps when attaching a file, but it is still convenient, and it still delivers the same task.
Conclusion
Both platforms conveniently provide the needs of their users. It enables users to do a comprehensive search and load all emails and messages relevant to the topic. It also supports file sharing, which is essential, especially as the teams within the business often share files and tasks.
Additionally, users have the assurance that all of their data, information, and engagements within the platform are safe. With both Slack and Google Hangouts having double authentication for security, businesses are sure that their data are kept secure not only for their benefit but also for the communication tool.
Both platforms also support either an individual or group messaging. With this, team members can have a one-on-one chat with another when dealing with information that should not be disclosed to anyone else.
On the other hand, group messaging is best, especially when making general announcements and group meetings. This makes sure that everyone is involved and well-informed of the projects and tasks to accomplish while tracking their progress on their individual assignments.
There is no best option between Slack and Google Hangouts that fits every user and business. The most ideal choice will always be the one that satisfies the needs of the team and the tool where the business finds comfort the most.