Nowadays, businesses must come up with several processes or techniques to quickly deliver high-quality products or services to their clients. Business owners should provide a set of tools that will allow their employees to give their clients a satisfactory experience.
Today, there are several tools available that can make your organization more efficient. You can search for a service management system that will help you achieve a more manageable and successful business. Also, you can research and compare help desk software to learn more about other necessary things in building a strong business.
What is IT service management or ITSM, and how can it help your business and organization? An ITSM is a set of strategies or processes that will help you meet and operate your organization and clients' needs. This set of procedures is called ITIL or IT infrastructure library. With this generation's advancement, there is a wide array of service management brands you can choose from. Two of the most leading service management brands are Jira and ServiceNow.
This article contains a Jira vs ServiceNow Comparison, where the features, functionality, and differences of each service management platform will be tackled. By the end of this article, you can determine which of the two platforms can meet your business and organization's needs.
Jira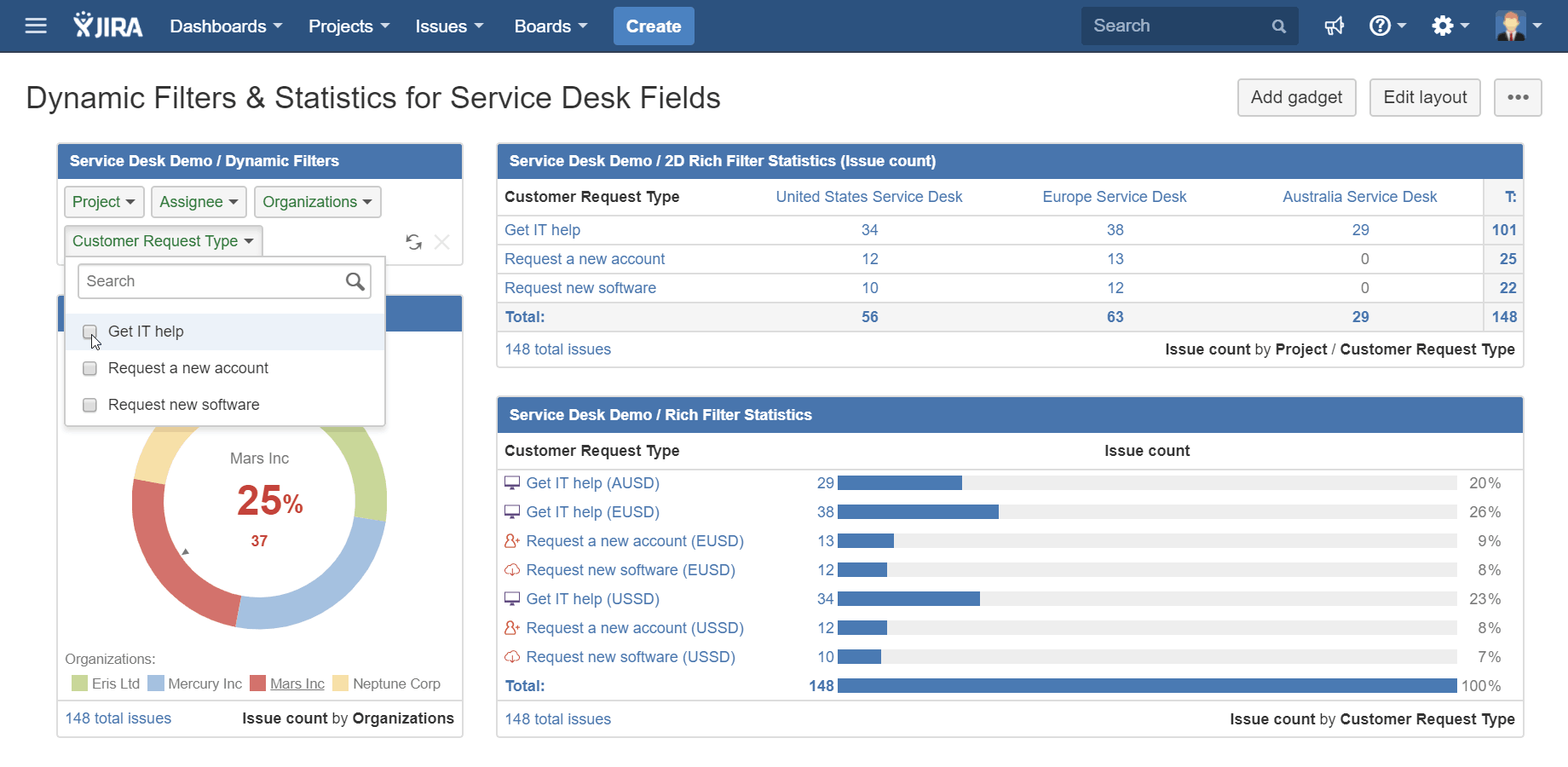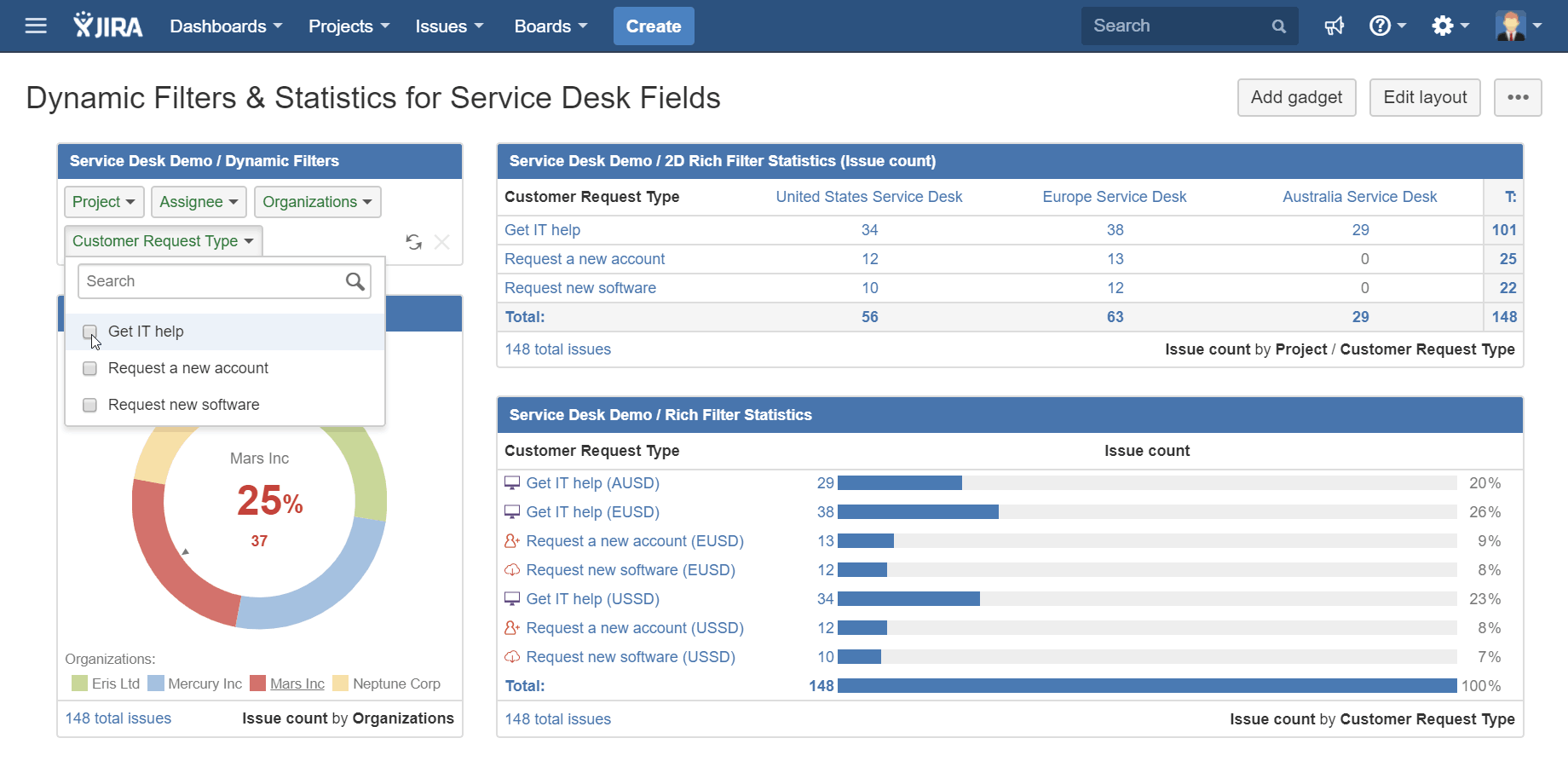 Jira Service Desk is an IT service management software and ticket-tracking software at the same time. It was introduced in 2013 as a Jira Service Desk extension. The ticket-tracking system of this platform was created directly from Jira's engine to connect with its ITIL. With this, incident requests, problems, and other concerns can quickly be resolved and enhanced.
Jira's processes allowed it to obtain certifications from PinkVERIFY™ and ISS Bronze ITIL in 2016. Because Jira Service's functionalities are straightforward, businesses and organizations can quickly build a service desk through its ITIL system and modify it later on depending on the user's specifications.
By using the Atlassian User Interface, users can navigate the Jira with ease. Additionally, it will enable you to create visual plugins by integrating with Atlassian products. With its several functionalities, Jira can be the best platform for IT experts and professionals regardless of the business type that they are working for.
Features
1. The Atlassian Marketplace
Jira's users can access over 600 applications in the Atlassian Marketplace, which they can install in just a few clicks. This integration allows users to explore useful applications, plugins, and more add-ons to your Jira account.
2. Dashboard
A dashboard is also available in Jira, which contains everything that you need to understand your team's status. If you are your team's admin, you can customize your team's dashboard and modify the things you want to see. Through the dashboard, you can monitor the progress of your members and other essential information.
3. Migration
Additionally, Jira's clients are entitled to migration-free updates. This helps users to spend their time on other relevant things such as managing backlogs, etc. Aside from time, users can also save their effort and money because of this feature.
4. Developer Portal and Community Website
Whether you are a Jira newbie or have been using this software for quite some time, experiencing technical difficulties is inevitable. That's why Jira provides a developer portal and community website to assist you with your customer support needs. The community website allows you to create posts and share your ideas with other users. It connects users globally and has them interact with one another and share opinions and experiences regarding each other's concerns. Learn more about customer support here.
Pricing
In terms of its cloud version's cost, Jira has affordable offers. The price of Jira's plans is based on the number of users or agents. It can either be paid monthly, annually, or choose a one-time payment license.
For first time users, a free trial of seven days is available, which you can extend upon request. After this, a subscription of $10 user/month will be charged. Besides, a price of $20/user/month will be charged if you subscribe for ten agents in your team, $16.5 user/month for 50 agents per team, and $15.75/user/month if you have 100 agents in your team. A forever plan is also available with a one-time payment of $3000 for ten agents, $12000 for 50 agents team, and $45000 for a team of 100 agents. Subscriptions to Jira automatically expire if users decide not to renew them.
What is the benefit of purchasing the Jira's one-time payment license? Aside from the unlimited functionalities available for you to utilize, Jira provides one year of software maintenance, access to new software enhancement and upgrades, bug fixes, and customer support. This plan is very much worth it comparing to the cost of their annual subscriptions. After all, you should choose a subscription plan where you can make the most out of the money that you spent and allow you to improve your productivity.
Pros and Cons
Pros:
Allows clients to save ticket resolution costs

User-friendly

Lots of customization features

Offers a lot of integrations
Cons:
Portal customization may be a little challenging

Small file size upload

Customer support needs improvement
ServiceNow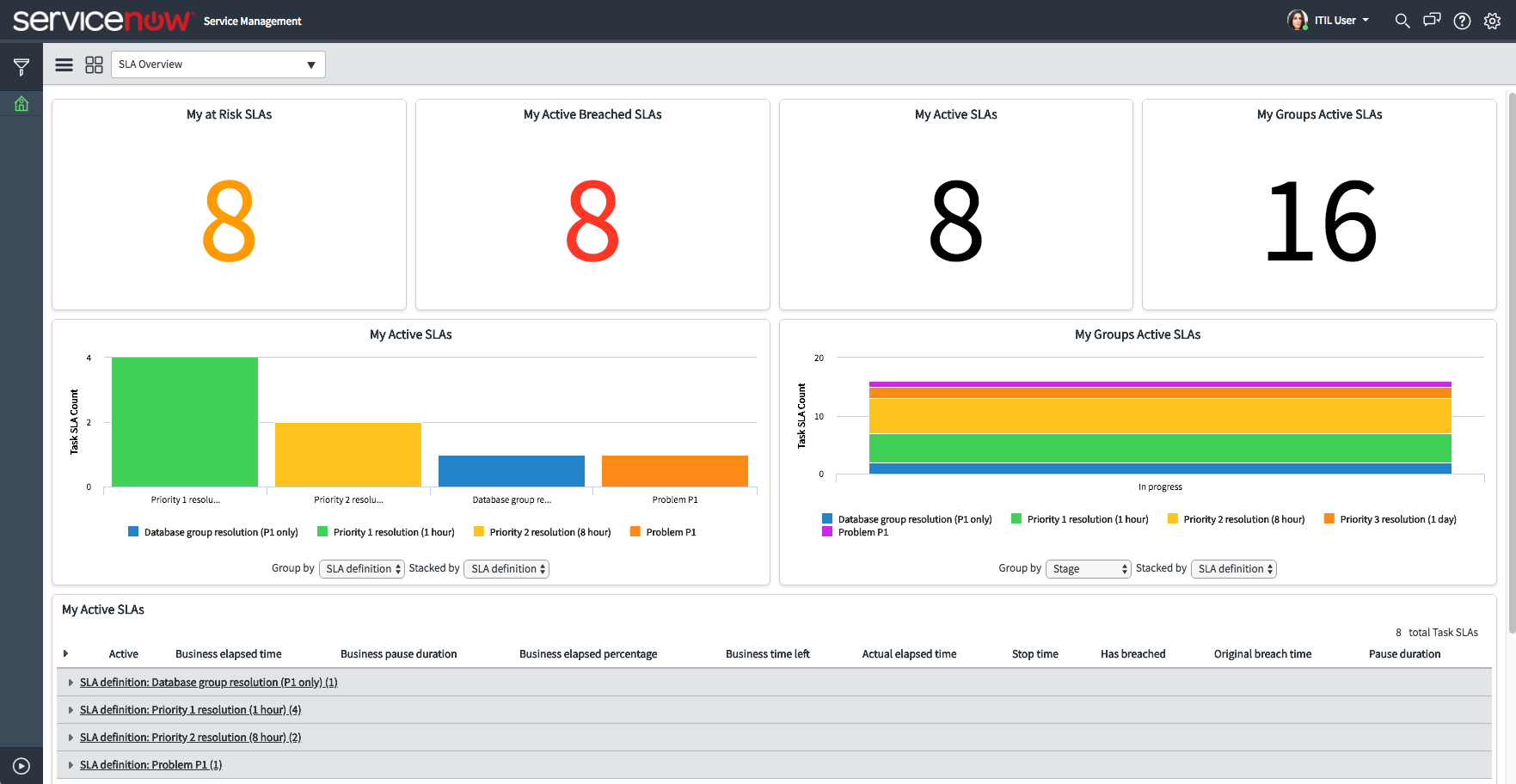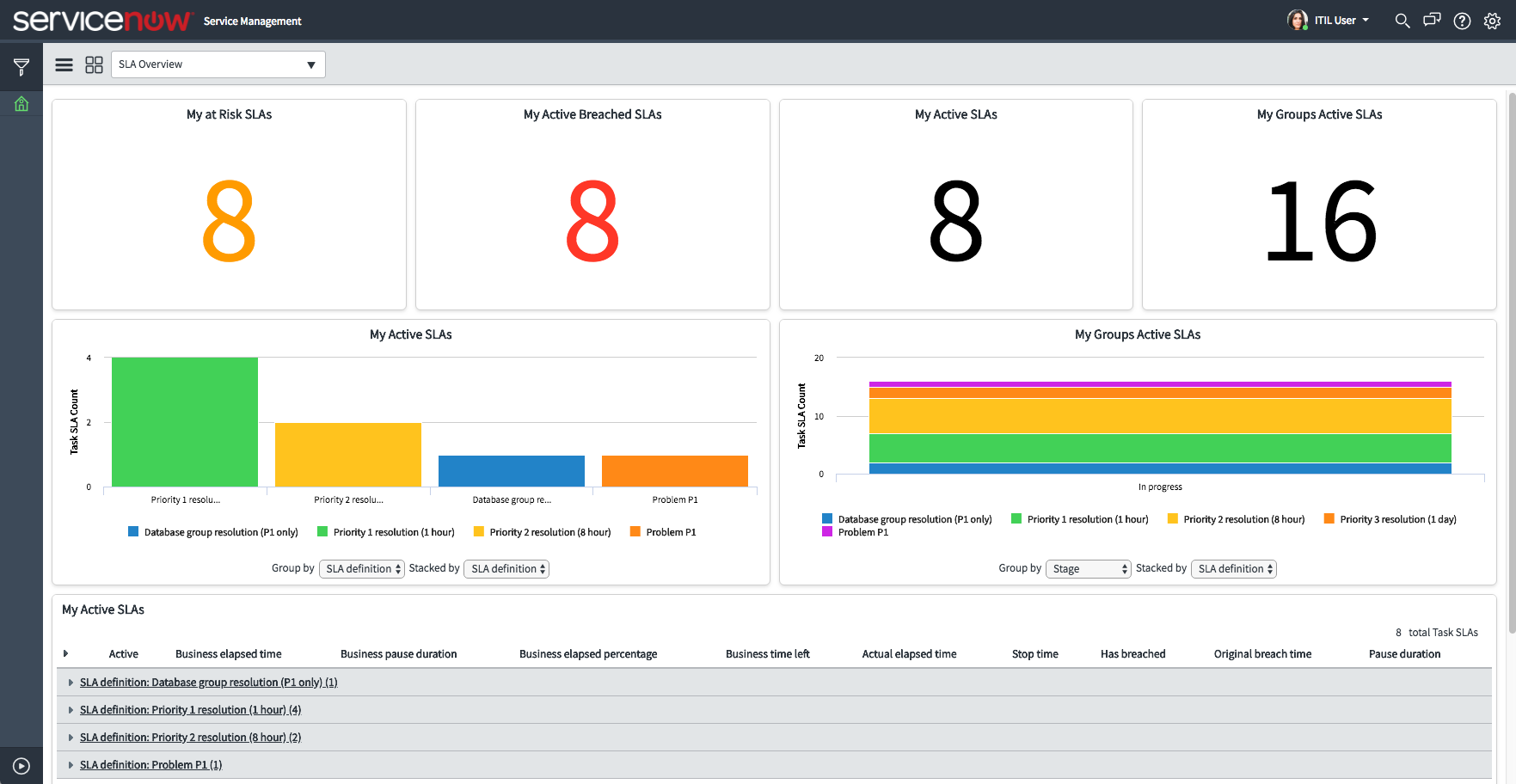 ServiceNow is the first cloud-hosted service desk, which provides technical solutions like IT service management. It offers several ITIL systems and is focused on these three concepts: designing, transitioning and operating an IT service. Aside from the three ideas, they are also committed to creating automated workflows and customer-friendly portals to respond to customer or client needs quickly. Moreover, ServiceNow ensures that service catalogs, request fulfillment, incident, configuration, knowledge, problem, and change management are covered in their ITSM process to deliver better solutions.
ServiceNow users are mostly medium-sized businesses and enterprises; that's why its user interface is designed to have an enterprise look and feel. This is one of the reasons why some users find ServiceNow complicated and struggle in using the software. However, most users do not know that ServiceNow has a user interface framework where you can create customized components. Users can modify this framework and develop ideas out-of-the-box.
Features
1. Workflow Editor
ServiceNow provides its clients with a more productive workflow with its drag-and-drop interface. You also have the workflow editor, which shows a flowchart of your team's workflows. With this interface, you can modify your organization's workflows by creating and arranging tasks.
2. Agile Development
ServiceNow has a feature called Agile Development, which allows you to create, manage, and develop projects more efficiently. It also enables your organization to track and monitor your team's progress and deliver accurate planning methods. With this, your organization's future projects can be managed easily.
3. Customer Support
ServiceNow provides its clients with excellent customer services beyond the traditional solutions that most customers are used to. With their customer services, your complex concerns and requests can be solved end-to-end. Resolving your issues is not only their primary focus instead of preventing them from being encountered by other users. Customer service is available 24/7 through email, chat, and call. Check this guide for a list of call center software.
4. Dashboard
Additionally, ServiceNow provides a dashboard to make the user experience more convenient. Its dashboard allows you to view several widgets on a single screen. This can help users multitask within the application.
Pricing
Similar to Jira Service Desk, ServiceNow also offers a free trial for first-time users. Then, subscription plans are available for its cloud version. The subscription fee starts from $100 user/month, depending on the number of users in a team. Jira's paid plan includes integration with third-party platforms, customer support, and many more. Although some say that the cost for ServiceNow's premium plan is entirely too expensive, many people would contradict this and say that its premium plan's features are reasonable for its price.
Pros and Cons
Pros:
User-friendly interface

The dashboard provides excellent features

Reliable
Cons:
Can be too expensive

Limited functionality on the mobile app

High-control, but not high-productivity
Jira vs ServiceNow: User Reviews
This Jira vs ServiceNow Comparison will not be complete if the honest reviews of users will not be tackled. Let's check out what users have to say with the performance and functionalities of this software that they experience first hand.
According to some reviews, Jira's commenting and tracking features for conversations and notes is very easy. Many users love agile project management, projects monitoring, and creating tasks and sub-tasks functionalities. On the contrary, some users think that Jira's user interface is too complicated, and navigating the software can be hard sometimes.
On the other hand, ServiceNow users praise the incident management, application management, and change management functionalities of the software. They are saying that these are pervasive and robust solutions. But, other users are complaining because they are experiencing glitches. They added that sometimes when they use a user interface action, it causes their screens to freeze, which can genuinely be quite inconvenient.
Which is the best service management software?
This is the end of the Jira vs ServiceNow Comparison. Each software has shown great features and functionalities that can deliver a better experience for your organization and clients. Both of these software solutions are worth the try. It is just up to you to decide which of the two will best address your business needs.