A large number of people are using video conferencing applications to connect with their extended family, friends, and colleagues. Since chat and text messaging do not replicate personal interactions successfully, people turn to video calling. Millions of people use video conferencing programs, such as FaceTime, Google Duo, Skype, and Zoom. However, iPhone users raise questions about FaceTime's capability over one of its top competitor, Skype.
It is worth noting that these programs are not limited to private conferencing. For users to continue with their services, FaceTime, Skype, and other related apps also feature group video calls, multi-device availability, and screen sharing functionality.
There are numerous options available for Android users, such as Google Meet and Zoom. Zoom is even included in the list of best webinar programs for 2020. These programs are suitable for professional meetings and conferences. However, iOS and macOS users want to explore simple video conferencing apps with comprehensive tools. The top two contenders for such apps are FaceTime and Skype.
FaceTime and Skype Overview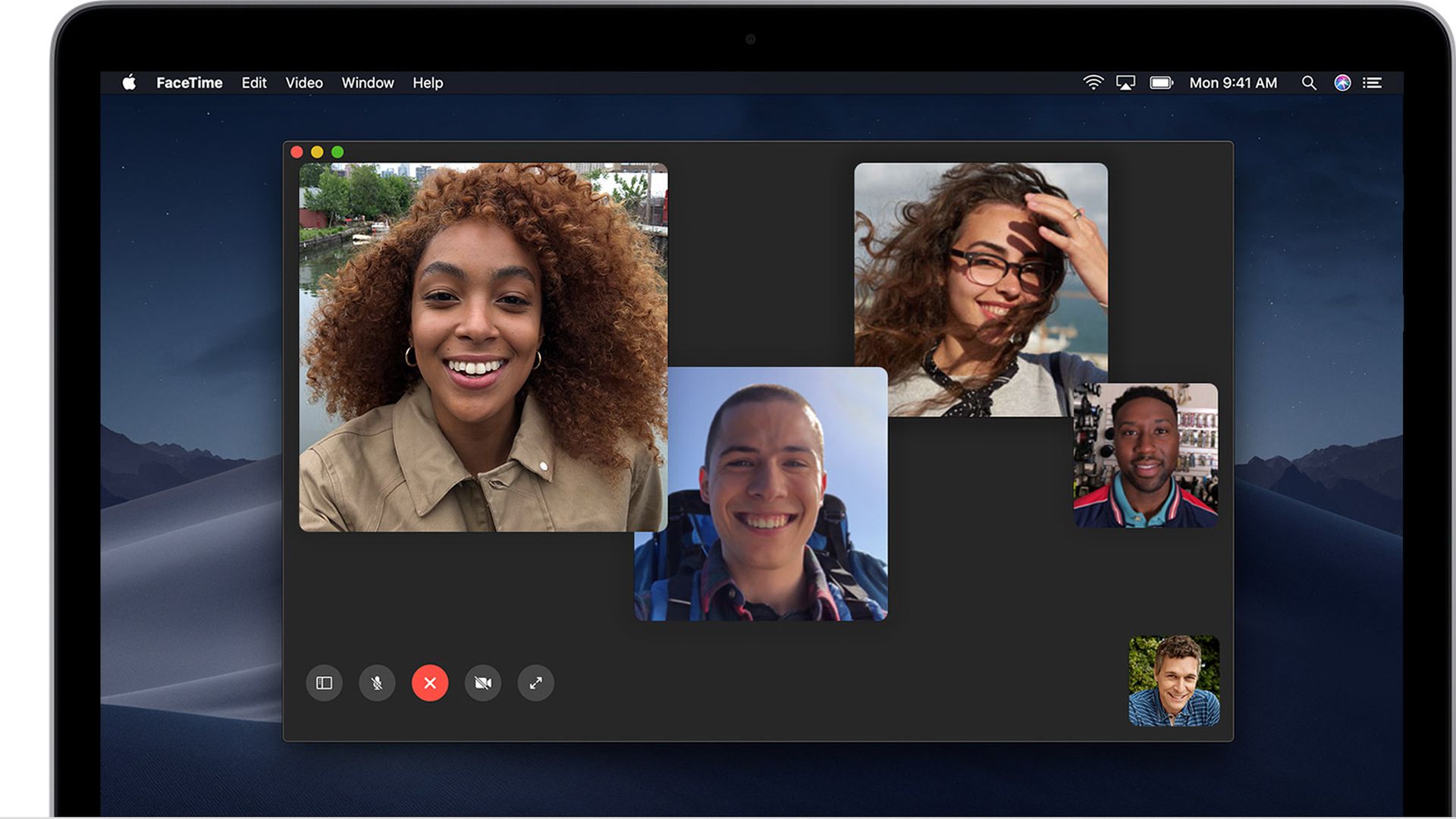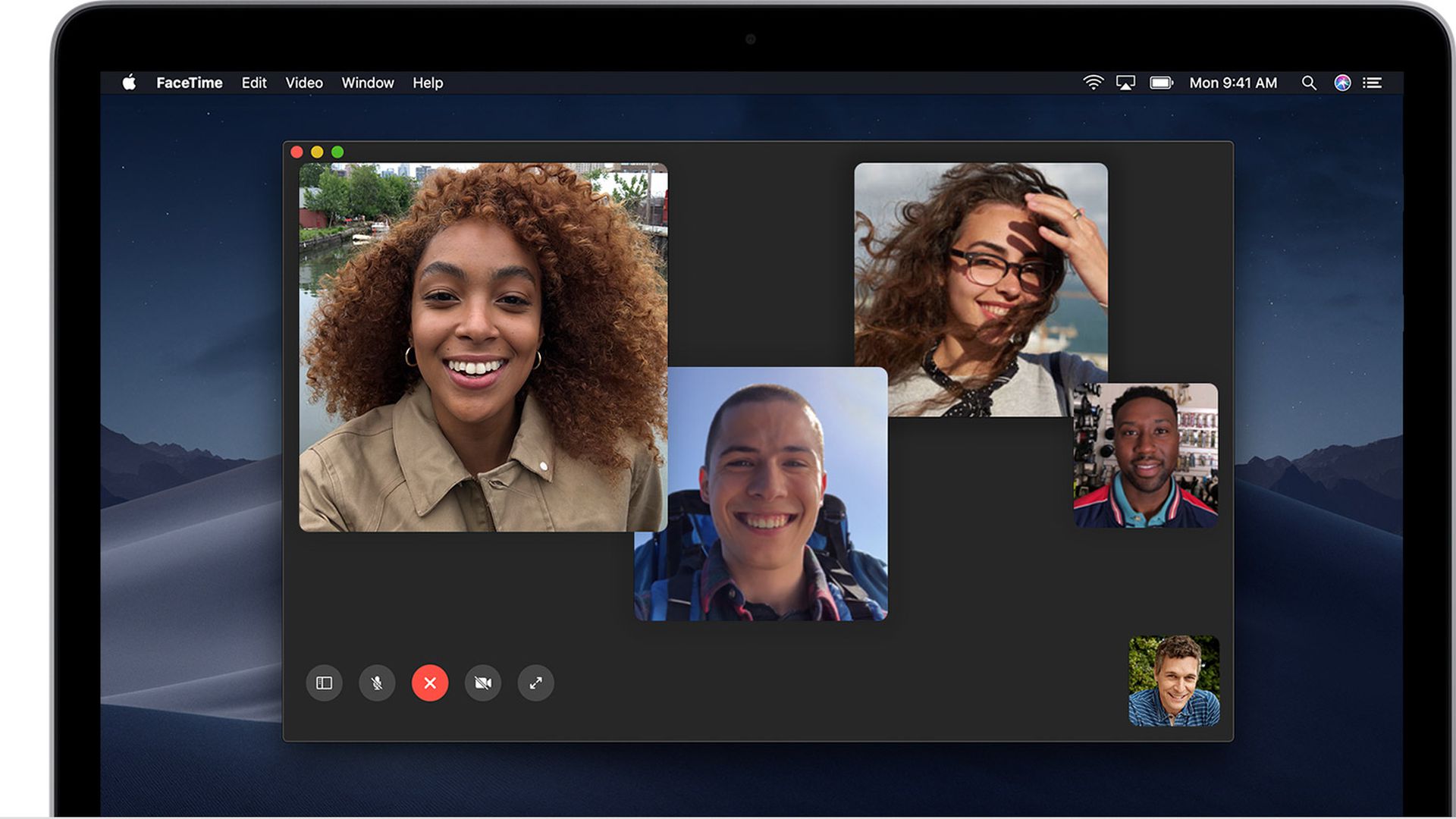 FaceTime is an exclusive program for iPhone, iPad, and Mac users, so it can't be used to call Android phones. Through the app, Apple users can make voice and video calls to fellow iOS and macOS users.
Alternatively, Skype is a web-based software solution for call and video conferencing. Due to its exceptional features, Skype is even regarded as one of the best remote software tools available in the market. You can read an in-depth remote work software research here to know more about the program.
Facetime vs Skype Feature Comparison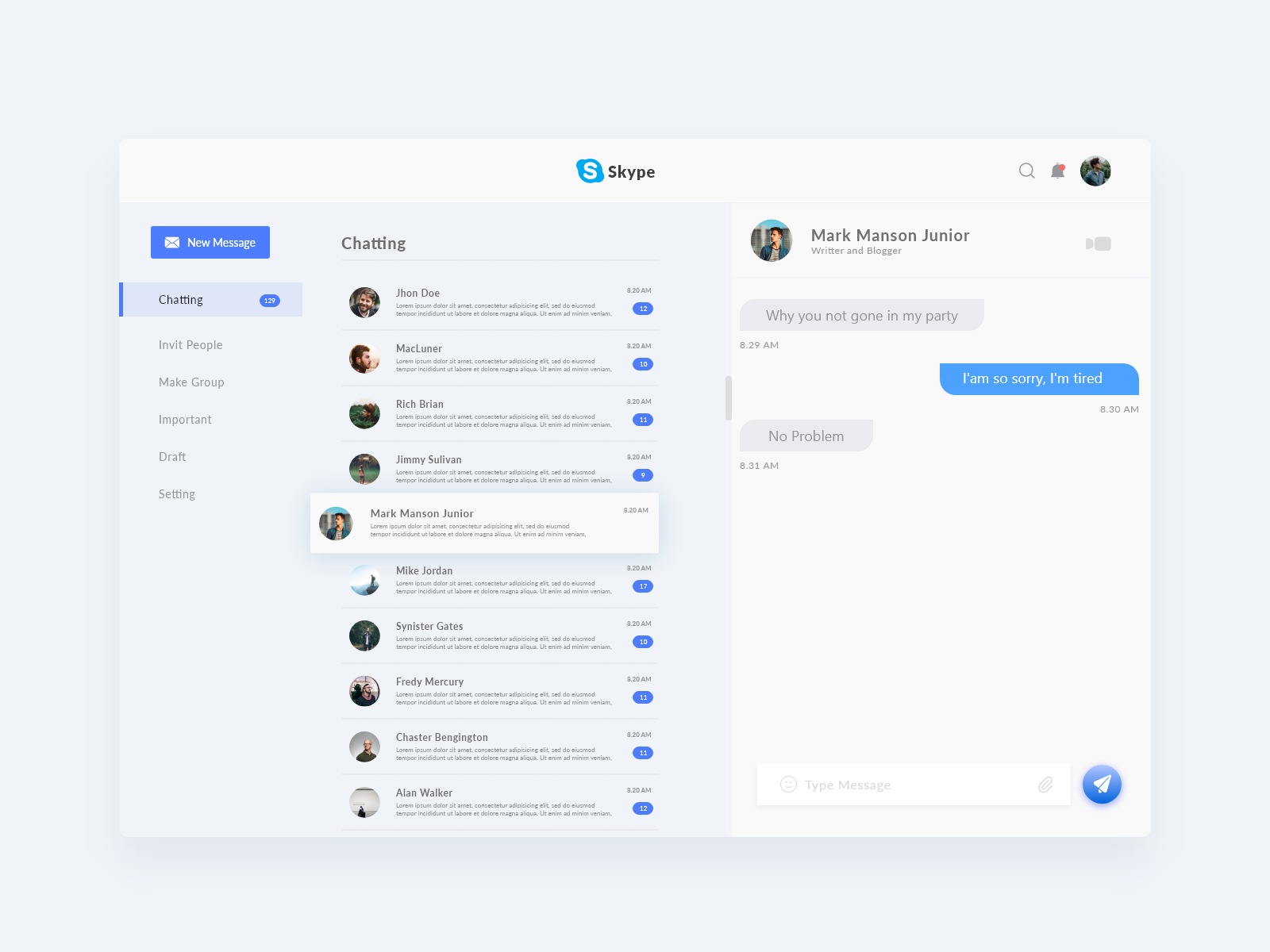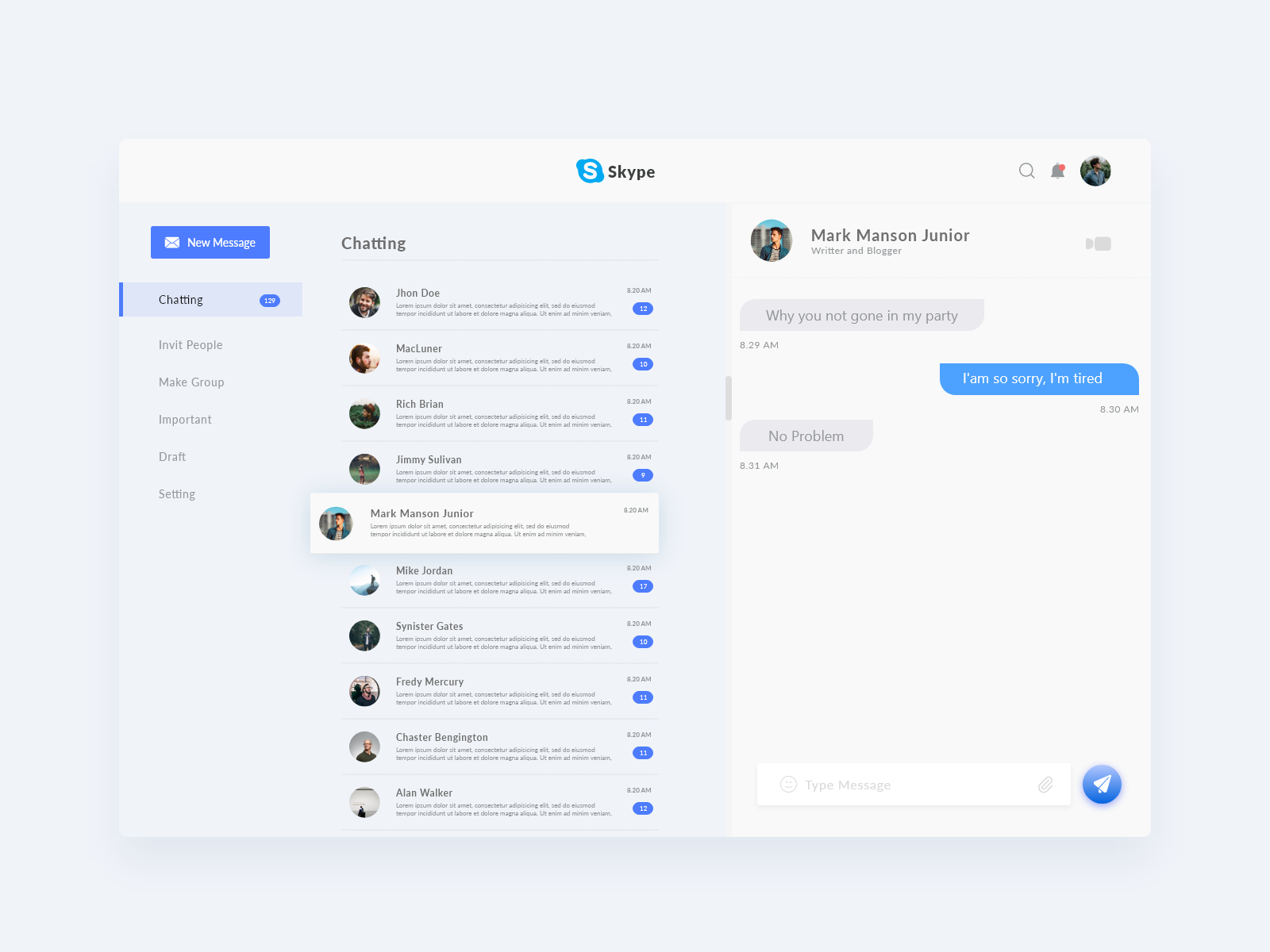 This FaceTime vs Skype comparison article examines both apps' capabilities based on shared functionalities. These features include the user interface, video and voice call capability, customizability, cross-platform availability, and pricing plans.
Ease of Use
FaceTime features a transparent interface that allows users to see recent conversations easily. It is worth noting that the program only enables users to make voice and video calls. FaceTime allows group voice and video calls for a more fun experience! However, when it comes to messages, iOS users need to utilize iMessage.
The system requires its users to tap on the plus (+) button at the top to start voice calls or video calls with their loved ones or colleagues. FaceTime's edit button is also situated at the top, and this functionality can be used to manage calls and contacts.
Alternatively, Skype's interface is a common sight for a lot of messaging app users. Unlike FaceTime, Skype lets you send messages to your contacts. The app's home board includes chat threads. Moreover, it features a search toolbar where you can revisit past and current conversations. Skype's home also consists of a compose button to initiate new calls and a notification bell to control alerts.
Skype lets you change the app's theme in the settings. The system offers numerous gradient-based designs, and it also supports an iOS 13 dark theme for iPhone users. Thus, Skype even protects you from eye strain and fatigue.
Private Voice and Video Calls
Since FaceTime is an Apple-exclusive app, it works well with the Apple system. What's more, the app just asks you to sign in using your Apple account. After that action, you can already use FaceTime's services. Fellow iPhone and iPad owners can use your mobile number or Apple ID to call you using FaceTime.
The program also seamlessly integrates with Apple Contacts and Phone app. In your Phone app, simply tap the FaceTime's video and voice call button to initiate calls. Additionally, FaceTime provides you with an info button that you can tap to make voice or video calls.
On the contrary, Skype offers different approaches to initiating calls. With Skype, you need to open your conversation and tap the voice or video call button situated on the app's upper right corner. Another option is to tap on the user and schedule a voice or video call. Through this option, you can set the title, date, time, and alert for your upcoming video conference.
Unlike FaceTime, Skype does not automatically integrate with your phone's contact directory. The app asks for permission before it integrates your saved contacts to the program. Once you've approved the address book sync, Skype automatically adds your device's contacts to the application. As a result, you can call colleagues and family members without manually typing their phone numbers.
Shared Video Calls
FaceTime now supports group calls for up to 31 people. The system also enables you to mute sound and use built-in effects to express creativity during video conferencing. Moreover, these sticker packs from Apple and other installed apps create a personal touch for every group call. You can also flip the camera to show essential documents in cases of formal meetings.
However, Apple does not equip FaceTime with other functionalities, such as screen sharing, call recording, and virtual backgrounds. In this FaceTime vs Skype comparison, Skype outshines FaceTime in terms of additional video conferencing capabilities.
On the contrary, Skype offers comprehensive video conferencing tools. Before, the app requires you to create a Microsoft account to start chatting and calling people on your contacts. Recently, Microsoft launched the Meet Now functionality that users can utilize to initiate online meetings and conference calls. More importantly, it enables you to share an invite link to involved individuals.
Participants can then paste the link to any browser, and after that, they can already join the group video call. Another additional feature of Skype is its ability to blur messy backgrounds during calls. In terms of the maximum number of participants, Skype can accommodate up to 50 people. Thus, Skype poses a considerable advantage for those who want a video conference with more than 31 people.
Additional Video Call Functionalities
Skype's maker, Microsoft, utilizes artificial intelligence (AI) technology to include more features into the program. The software even has a built-in translator that works with more than ten languages during video calls. What's more, the system translates about 50 languages during chats. Another functionality that Skype offers is its screen sharing capability. This feature allows for more precise and quicker explanations among participants.
The app even enables you to create, answer, and manage polls. This function is great for event planning and management. Besides, surveys allow participants to share their opinions on a particular subject matter. However, if you have significant events to plan, you can read this article on event management to know the top 10 management tools for your business.
Skype also integrates with Microsoft OneDrive, which enables you to share files and documents from the cloud storage. This integration is helpful for video calls that require document presentations. It also creates an uncomplicated file sharing experience during voice and video calls.
However, since Skype is not an exclusive app for the iPhone, it does not provide a smooth overall experience on Apple devices. Despite its comprehensive features, Skype is still out beaten by FaceTime when it comes to seamless integration with iOS-run devices.
Multi-Platform Availability
In terms of cross-platform availability, Skype, a Microsoft-developed program, overpowers FaceTime since it is available for Android, iOS, Windows, macOS, and Linux-run devices. Moreover, users can access Skype using any browser. Hence this program caters to more people than FaceTime does.
On the contrary, FaceTime is only available for iPhone, iPad, and Mac users. There are no other ways to access it using other devices. It is not even a web-based app. Thus, Apple upholds its exclusivity through programs like FaceTime.
Pricing
FaceTime is free for download from the Apple Store. Apple does not require any fees when making voice and video calls to iPhone devices. Hence, you can reap FaceTime's benefits without any additional costs. You just need an internet connection to initiate and join conversations on the FaceTime app.
Similarly, Skype does not require its users to pay fees before making voice and video calls. You can unlock almost all of the app's features, such as screen sharing and call recording without any additional payments. However, Skype charges its customers when they call a landline or a non-Skype number.
For US residents, Skype charges its users with $3.59 per month for unlimited calls to mobile and landline numbers. The cost varies per country and available minutes per month. Nevertheless, if you only want to use Skype for video conferencing with friends and colleagues who use the same app, you don't need to pay additional fees.
The Battle Between FaceTime and Skype
Throughout the FaceTime vs Skype comparison, it's clear that FaceTime provides a seamless experience for iPhone users. Thus, if your friends, family members, and colleagues have iPhones, then you do not need to download another app like Skype. FaceTime already has essential features that let you enjoy video conferencing with friends and associates.
Alternatively, Skype is an excellent conferencing tool for people who do not own an iPhone. It works on Android, Windows, and Linux-run devices. As a result, professionals can experience Skype's benefits using different platforms. The program is also great for formal meetings because of its background blur feature, OneDrive integration, screen sharing capability, and call recording functionality.