In this digital age, more businesses are setting up applications to increase brand awareness. Additionally, almost all companies utilize websites and apps to promote their products. However, it is challenging to manage multiple accounts from different platforms. Fortunately, there are available programs that can help you track your business' performance on various platforms.
Aside from CMMS software, monitoring systems can also help you evaluate your company's growth. Datadog and Dynatrace are two examples of application performance monitoring systems that serve multinational companies. In this article, you will be aware of the software tool's different features and decide which of the two responds to your business' needs. 
About Datadog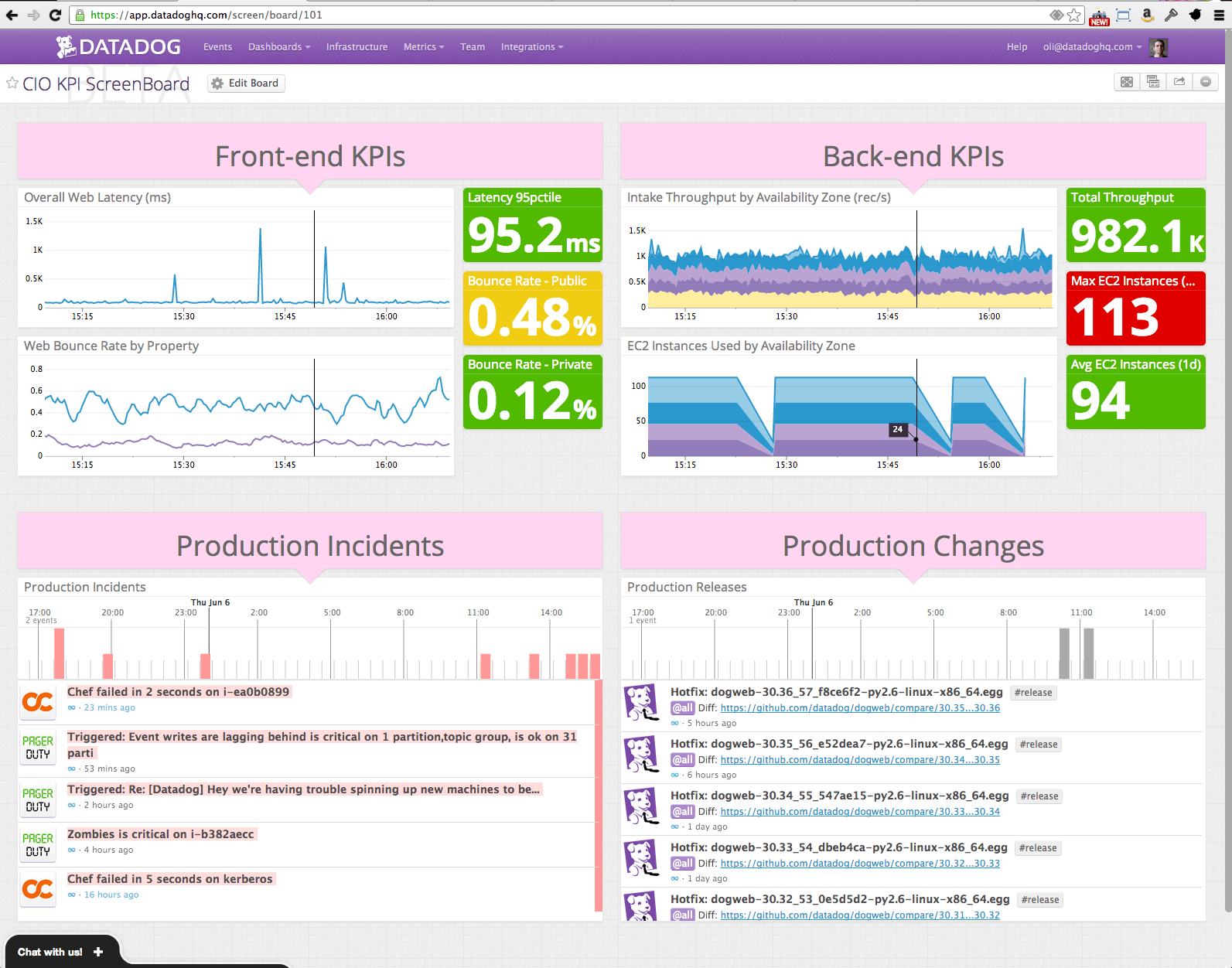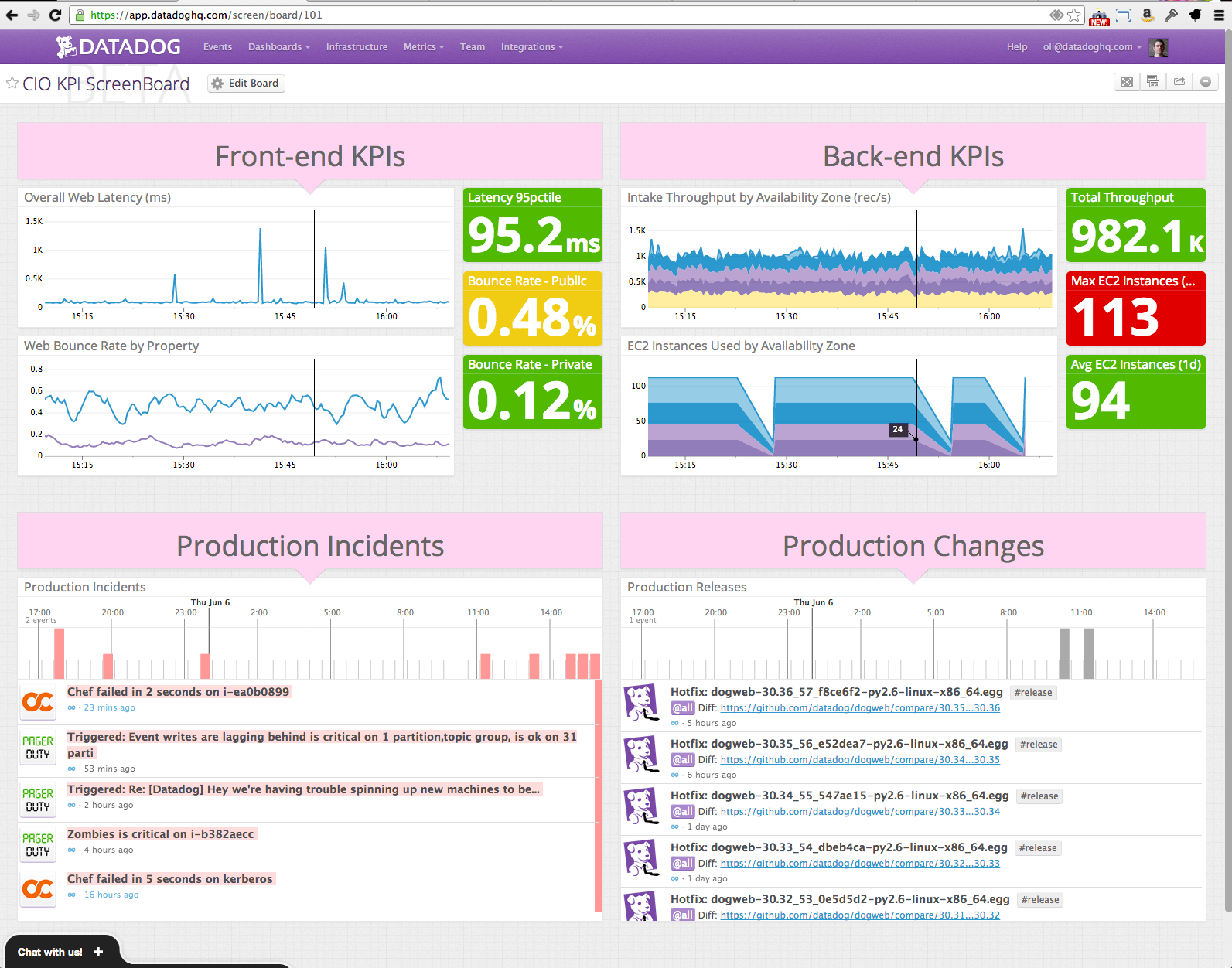 Since 2010, Datadog has been providing start-ups to large companies with data-backed reports that help businesses grow their sales and reach. For ten years, this platform has helped track cloud-based systems. With Datadog, you can have an overview of your business's cloud storage, applications, and services. What's more, this platform integrates with numerous apps to challenge any limitations when it comes to data analytics.
About Dynatrace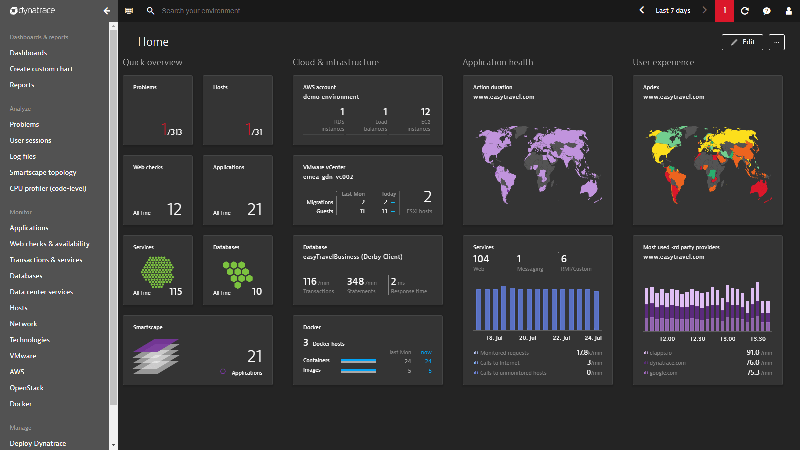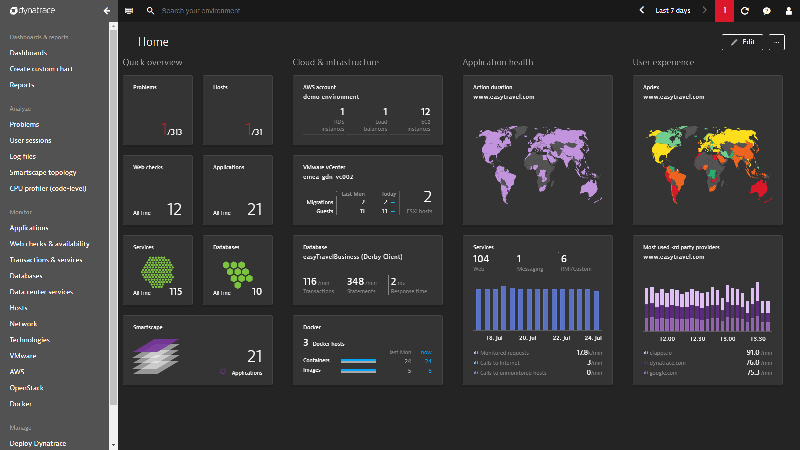 Alternatively, Dynatrace has been in the market for 14 years. Aside from cloud-based systems, Dynatrace also monitors on-premise and hybrid cloud deployments. This platform also features artificial intelligence (AI) technology that provides actionable insights regarding problems with apps and services. Like Datadog, it also connects with multiple programs that let you review your company's performance based on digital markings.
Comparison of Features
After the quick introduction to both solutions, it's time for the main Datadog vs Dynatrace comparison. In this article, the two programs will be evaluated based on their website and application monitoring capabilities. You will also know of their reporting tools, integrations, and pricing options.
Datadog and Dynatrace may offer similar services to the industry, but they have specific functionalities that make them the go-to monitoring solution for small and big companies.
Website Monitoring Tools
Since the internet serves as the place for businesses to promote their brand and products, it is essential to track your site's performance. This process is similar to monitoring a physical store's achievements. However, with websites, there are more factors to consider, such as speed and status.
Datadog's system allows you to test your website's performance in just a few minutes. Every time you change your site's interface, it is important to check for issues. With Datadog, you can record a test and select various filters, such as locations and types of devices. Through these tests, you can avoid possible problems with your site. This process then simplifies the troubleshooting procedure.
Similarly, Dynatrace offers URL monitoring tools that allow you to know the availability and response code of your site. The platform also enables its users to perform real-time and synthetic tracking. Through these tools, you can monitor website visitors' behavior and other technical features of your site. As a result, you can preempt major problems before publishing changes to a website.
Thus, both Datadog and Dynatrace have comprehensive tools when it comes to site monitoring.
Application Monitoring Tools
Aside from websites, businesses also develop apps for their business' needs and sometimes, for their clients. Fortunately, monitoring platforms make it easier for companies to track applications' metrics.
With Datadog, you can monitor applications from their inception to deployment. What's more, you can eliminate bottlenecks using one platform. This feature then allows you to improve your application before presenting it to your customers and partners. What's more, you can view real-time analytics with this program. You can even test updates before launching them.
Like Datadog, Dynatrace enables you to resolve app issues within a few minutes due to the system's artificial intelligence (AI) technology. You are presented with automated and practical solutions for cloud apps. This way, you can reduce manual tasks regarding issue resolution. Similar to Datadog, this platform also provides real-time tracking tools.
Hence, in this Datadog vs Dynatrace comparison article, no software solution has an advantage when it comes to application monitoring.
System Alerts and Notifications
Real-time notifications are crucial, especially in terms of project collaboration. Almost all platforms, including project management software, feature timely alerts within their system. Here is an article regarding the top 15 project management software that you can use with cloud monitoring platforms.
Datadog enables you to send messages to other team members regarding their duties. After sending a message, they will receive notifications. Through this connection, you can work remotely yet efficiently. What's more, the system allows for re-notification. This functionality prevents backlogs from your team. Additionally, you will also receive alerts in cases of changes in restrictions and project details.
Alternatively, Dynatrace does not feature the re-notification of involved members. Although it does not have the said functionality, you can still create alerting profiles that contain several filters, like management zone, severity, and event. You can set these profiles by choosing Alerting profiles under Settings.
Datadog provides a more robust notification system since it allows you to collaborate with teammates, while Dynatrace has a more complex alert setting.
Reporting Tools
One of the most critical features of monitoring programs is the report that they provide to businesses. These apps have an almost similar function with business intelligence platforms. You can check this BI software ranking for the top 15 solutions for 2020.
In Datadog, the system presents you with a Metrics Summary page that contains reports for the past hour, day, or week. This way, you will always be updated regarding your apps and digital services' performance. You can search by inputting the tags or name of your project.
On the contrary, Dynatrace offers more analytic tools, and you can also share every report through emails. Simply copy and paste the provided link to the involved team members. The system also provides you with the overall, application, services, and infrastructure scores. Each score includes the percentage of problems and failure rate that you can use to improve your apps and websites.
Hence, Dynatrace offers more complex yet comprehensible analytics than Datadog does.
Encryption Capabilities
Both Datadog and Dynatrace protect your data from security breaches. The two platforms use AES-256 encryption to safeguard your records from unauthorized access. Additionally, they have clear data protection policies for their users. Hence, both software solutions ensure that you and your employees are the only ones that can access your websites and apps.
Network Availability
Digital platforms need to be accessible on different devices. This feature allows for remote collaboration among your employees. More importantly, it guarantees that you can manipulate and review your projects anytime and anywhere.
Datadog and Dynatrace are available for download on Windows, Linux, and Mac devices. It is worth noting that Dynatrace is a cloud-based platform; hence, you can take advantage of its features using any browser with an internet connection. This functionality allows Dynatrace to cater to a broader audience.
Thus, in this Datadog vs Dynatrace comparison article, the latter has a more impressive multi-platform availability.
Customer Support 
Since you are dealing with big data and complex solutions, it is vital to have a reliable technical support team when using a monitoring program. Both Datadog and Dynatrace offer customer support, but Dynatrace provides more options for general and specialized concerns.
Datadog offers email and phone support, while Dynatrace provides additional live and ticket support. Thus, if you want to experience real-time support, you should consider Dynatrace over Datadog. With Dynatrace, you don't need to wait for several hours before a technician responds to your concern.
Integrations
Integrations are extremely crucial in cloud monitoring solutions since they allow for more actions and close to unlimited tracking abilities.
In terms of integrations, Datadog connects with, but not limited to, Amazon, Github, Google Cloud Platform, Microsoft IIS, Java, Jenkins, MySQL, Microsoft Net, PHP, Python, Ubuntu, and Windows. On the other hand, Dynatrace integrates with Slack, OpsGenie, Amazon EC2, and ManageEngine AlarmsOne.
Both platforms offer API access so that you can connect them with hundreds of apps. However, when it comes to readily available integrations, Datadog has more to offer.
Pricing Plans
Datadog and Dynatrace have different pricing options. Datadog offers an annual subscription, while Dynatrace requires you to contact their sales department for a quote.
Datadog's Pro version costs $15 per month and provides 15-month report history with chat and email support to respond to your queries. Next, its Enterprise plan requires a monthly payment of $23 per month. The Enterprise option offers premium support and allows over a hundred hosts.
Thus, if you want a definitive pricing plan for your business, you should consider Datadog over Dynatrace.
Which is Suitable for Your Business?
Both Datadog and Dynatrace offer reliable monitoring solutions, but they have distinct differences when it comes to on-premise deployments and pricing plans. With Dynatrace, you can track the performance of your apps and services that feature on-premise deployment. Hence, Dynatrace is more prevalent among large enterprises.
On the other hand, Datadog's clear pricing plans attract start-ups to mid-sized companies. It includes all the essential and extra features for only $15 per month. You can then monitor your IT and development teams' progress. More importantly, the system provides practical solutions that you can use to scale your company.