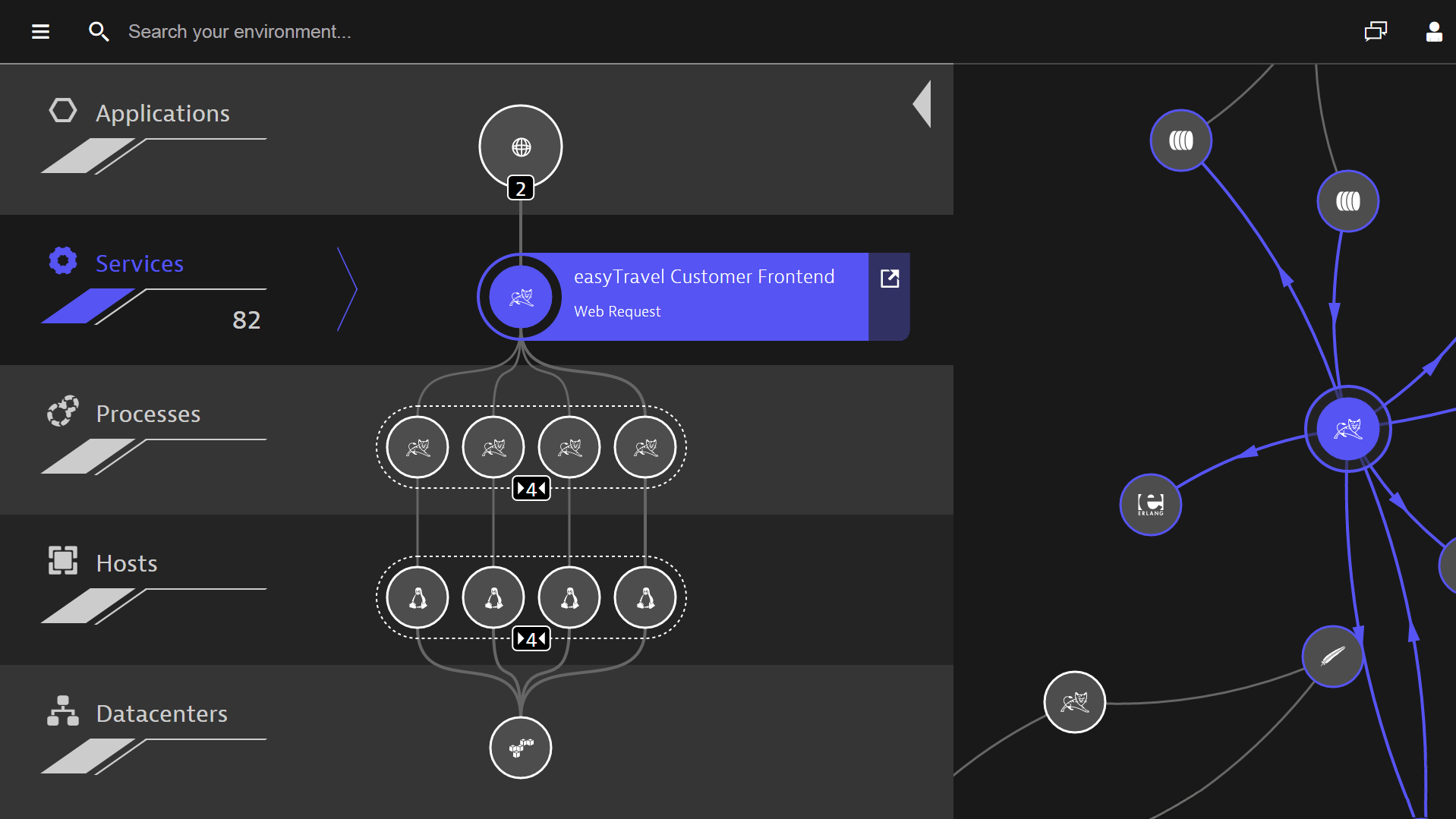 The main benefits of Dynatrace are enhancing tracking, performing automation, and analyzing Big Data. Learn more below:
Detect and Diagnose
A comprehensive monitoring solution, Dynatrace helps businesses detect and diagnose performance issues as well as availability issues. Application performance across the infrastructure are parsed and analyzed down to distinct transactions in all layers and technologies. It uses a full-stack monitoring that allows organizations to form insights into customer experience, infrastructure monitoring, and application performance.
Powerful Automation
Dynatrace can perform automated monitoring of over 100,000 hosts. Its proprietary AI continuously learns the behaviors of applications and auto-detects dependencies and anomalies from end to end. It also acts proactively in spotting the root causes of issues. This is all done from a user's web browser to applications used to the cloud, container, and infrastructure. Furthermore, these features are already pre-configured and are ready without manual configurations. This makes Dynatrace easy to work with.
Big Data
Dynatrace provides big data analytics. Its AI is optimized to find answers and actionable insights for DevOps teams. These insights are valuable in the overall processes of the business. Problems will be less hard to resolve even before they affect clients. As Dynatrace learns the baseline performance of applications, it can also send notifications whenever new code development lead to high resource consumption rates.