CPanel is a control panel that helps to manage websites and emails, among other things. But you have to shell out $14.95/month to use this tool. In this article, we look at the top free alternatives to CPanel.
1. Froxlor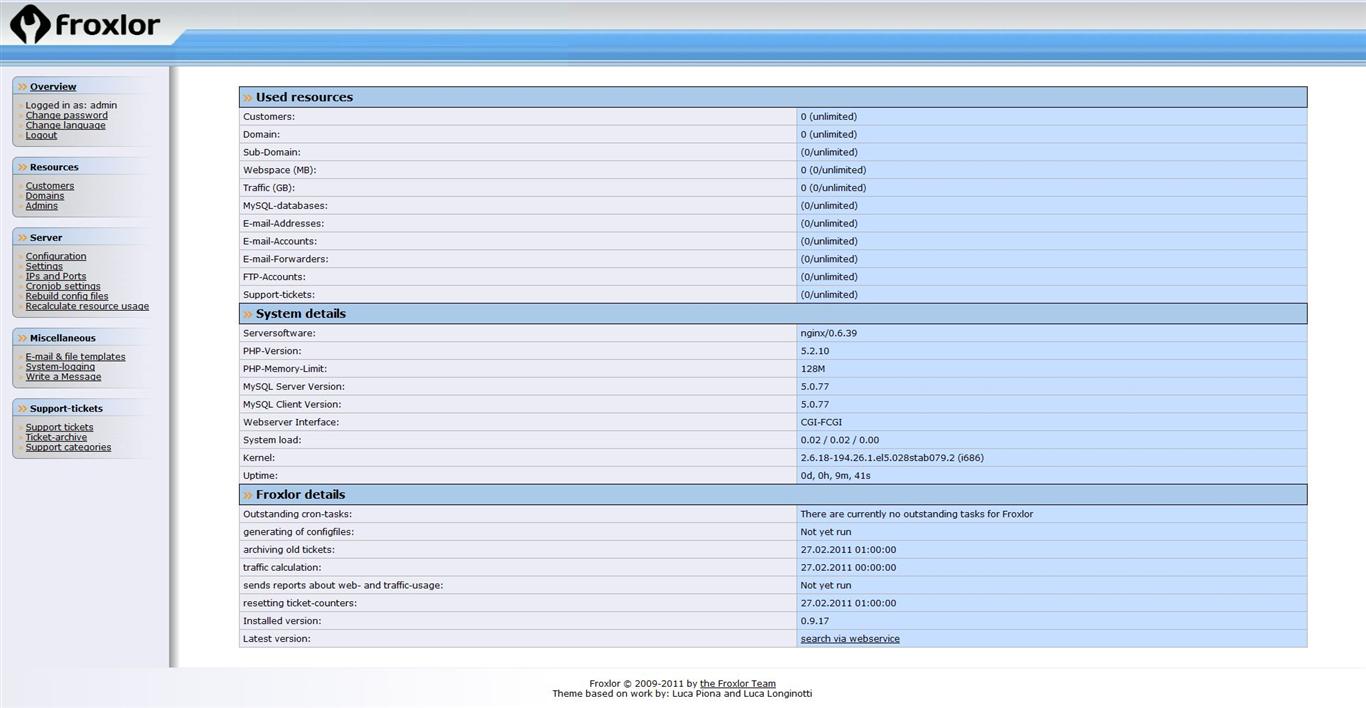 Froxlor is a control panel that is very organized and simple to navigate. It is open source which means you can use and modify the software for free. This modern-looking control panel allows three types of users: customers, resellers, and administrators. Froxlor's user dashboard is clean and simple to navigate. It does not include any confusing technical terms.
2. VestaCP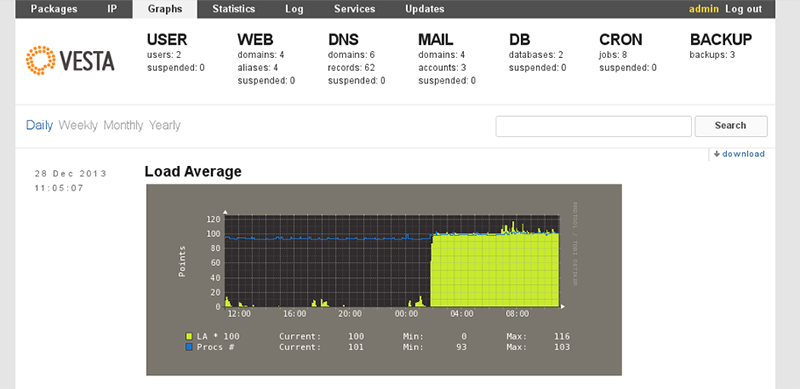 VestaCP  is easy to install, requiring only two simple commands. The tool offers an excellent web-mail tool named RoundCube. You can organize various hosting packages in VestaCP and market to your clients. This is a stable feature that is continually updated for the benefit of users.
3. Kloxo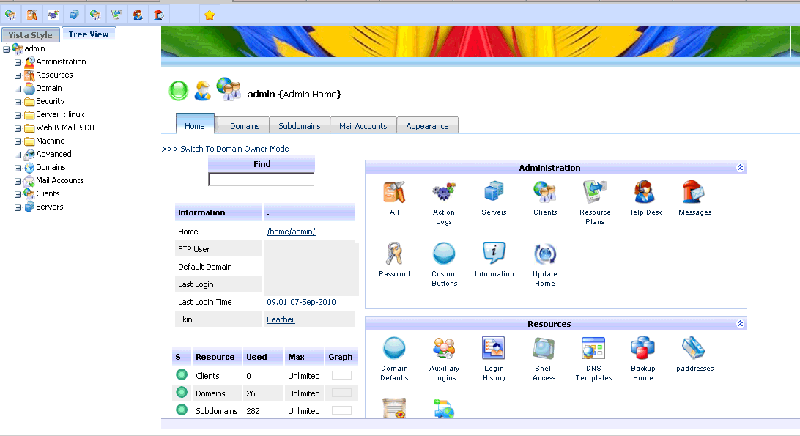 Kloxo control panel is a product of LXCenter, the maker of HyperVM which is a widely used virtual machine manager. Kloxo's interface is similar to CPanel, so you can opt for it if you are familiar with the latter. The tool offers a script installer similar to softaculus.
Kloxo integrates with AWBS, Hostbill, and WHMCS. The tool allows re-sellers which means you can resell your hosting services for additional income. To sum up, Kloxo offers all the features you require from a control panel used for web hosting.
4. ZPanel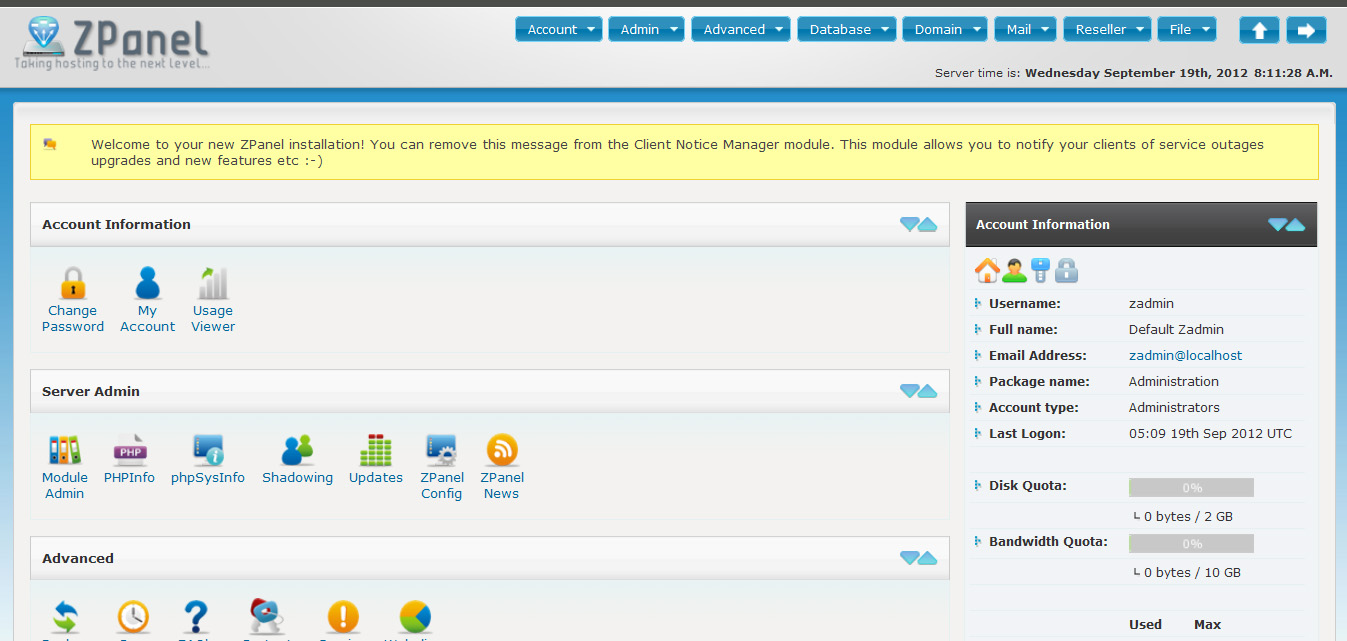 ZPanel offers the main features expected in a web hosting control panel such as a file manager, webmail (RoundCube), DNS/domain manager, MySQL database and user administration, and FTP account administration. The tool is packed with features and offers everything required for personal websites.
5. ISPConfig 3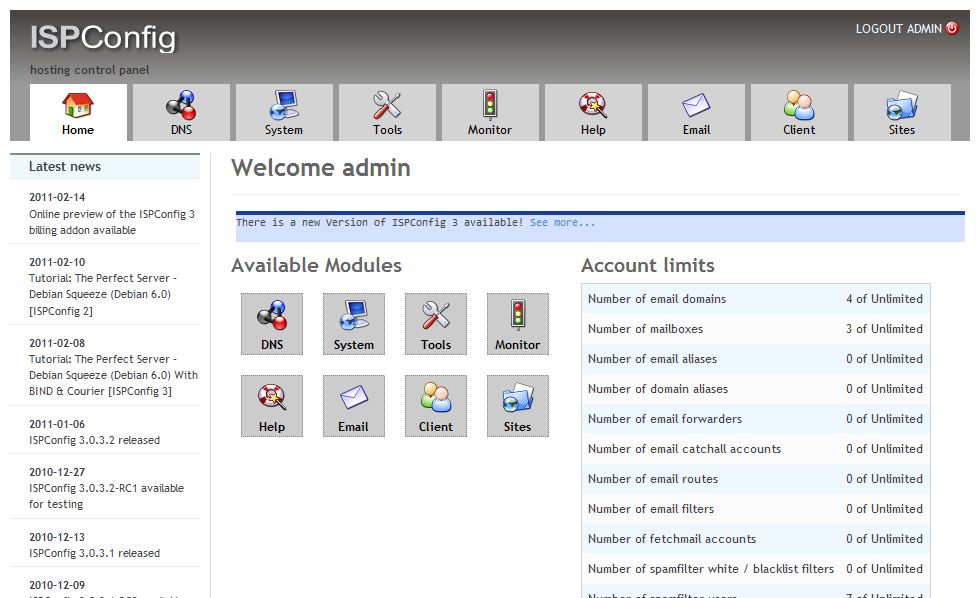 ISPConfig 3 is a massive tool that offers many features useful for administration of hosting. The tool offers four user levels which are:  Admin, Control Panel Users, Resellers, and Clients.
ISPConfig 3 is rich in features and can be a bit overwhelming for inexperienced newbies. The vendor offers a 300-page manual to help users.
On the flipside, ISPConfig 3 can be slightly difficult to install as it does not have a single-command auto-install, and the task has to be done half-manually. However, you can use the unofficial auto-install scripts created by various community members if you prefer it.
6. Ajenti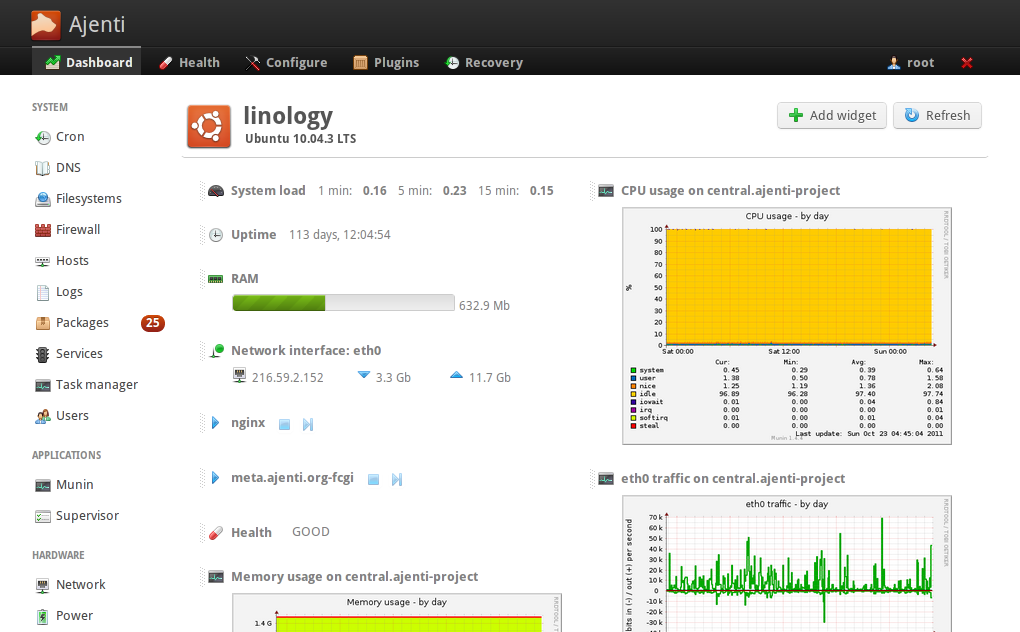 Ajenti is not a web hosting control panel but you can use it for server administration. It is a visually pleasing, but slightly complicated tool. Ajenti offers a plugin named Ajenti V that offers website management functionality. This tool is still being developed and is sure to become better in the future.
Conclusion

Download these CPanel alternatives and test them out to find which one suits your needs best. Feel free to provide your feedback on the efficacy of these tools.