The workplace has been changed significantly by the COVID-19 pandemic. Companies that used to have very few, if any, remote employees, now have entire teams working remotely. This profound change in the landscape of the working world won't be reversed back, even after the COVID-19 pandemic ends. There are two major takeaways regarding the future of the working world as we go forward. 
First, the future of work is remote. Companies will continue to hire remotely, and employees will become increasingly more self-managed from home offices. 
Second, the working world's reliance on tech will continue to grow. The future of work is both remote and reliant on tech. This means that the demand for skilled programmers will also increase greatly. If you have lost your job due to the layoffs of COVID-19, or if you have considered switching careers for a while, now is the right time. Specifically, you should make the switch to the tech industry.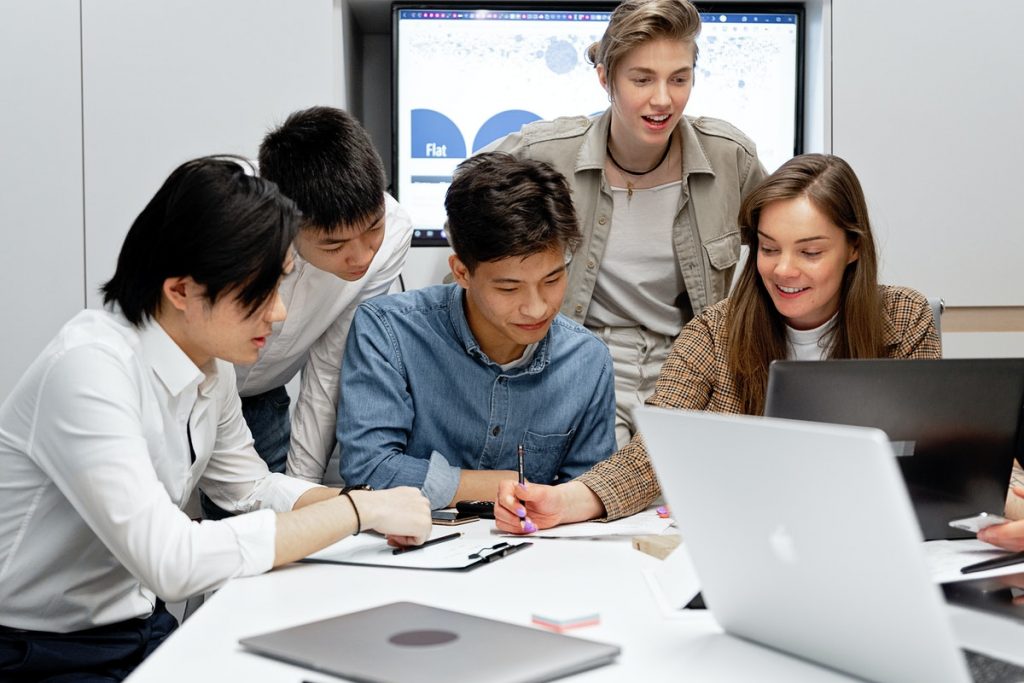 Full Stack Development
If you are looking for a landing spot in the tech industry, you should consider the field of full stack development. Full stack developers are multi-skilled programmers who work in the web development field, which is the process of building high-caliber websites. To build a good website, you need two things. First, you need a well-programmed and well-designed front-end user experience (UX). This is also called the "client-side" because it is what the client—the website user—sees and interacts with. 
The second component to building a good website is an expertly programmed and high-functioning back end, the user interface (UI). This is the behind-the-scenes part of a website that powers the user experience. While programmers specialize either in front-end or back-end development, the real web development MVPs are called Full Stack Developers. 
These programming pros have the necessary skill set to build both the user experience and the user interface. They use a range of different technologies and programming languages, including Java, Javascript, HTML, and C# to create applications. Their duties include designing and creating software, writing code on the front and back end, and fixing bugs and other issues in the code. 
A High Demand
As they can build an entire website by themselves, Full Stack Developers are always in high demand.  The field of web development is expected to experience job growth of 34 percent by the year 2028, with the average junior Full Stack Developer earning close to $70,000 a year. More senior developers earn close to $100,000, according to Indeed. You should join the ranks of those on the front lines of the future of work and become a Full Stack Developer.
The job outlook for software developers is a 22 percent growth rate, much higher than average in this fast-growing industry. About 189,200 job openings are projected each year, increasingly more of them being remote roles. 
More Remote Jobs Are Becoming Available
Remote jobs have increased significantly from the beginning of the pandemic until now, and they're here to stay. Many companies have switched their teams to be fully remote and are now hiring only for work-from-home roles. 
The software development industry is well suited for remote work, as it is very flexible. All of the work can usually be done online, so working from home long-term is a reality. Many employees enjoy working from home rather than going into the office, as there are many benefits, including greater well-being and work-life balance. In fact, as many as 99 percent of employees would like to work remotely, in some way, for the rest of their career.
Many companies are now hiring for fully remote jobs, including Amazon for software development engineers and front-end developers, and Oracle for senior Java software developers and analytics senior software developers. 
Coding Bootcamps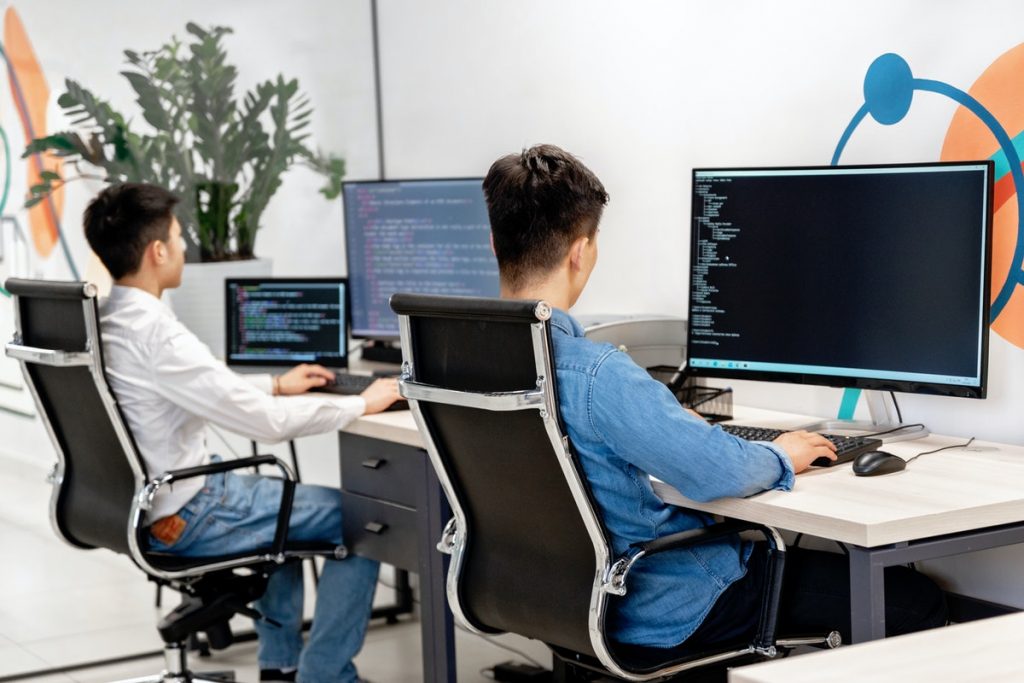 If your interest in becoming a Full Stack Developer is piqued, you need to make sure that your coding skills are up-to-date. But, do not fret. You won't need to spend two to four years earning a computer science degree. Instead, you can join those in the future of higher education on your way to joining the future of work. 
What is a Coding Bootcamp?
Think of a coding bootcamp as an online trade school for coding skills. It is an intensive training program, teaching students practical and job-ready skills in the tech industry. Similarly to a trade school certification, bootcamps are hyper-focused on a particular subject and are short-term, with most students finishing their program in just two to four months.
Students who attend coding bootcamps can land a job as a software developer, computer programmer, web developer, data scientist, and many more tech-related jobs. Bootcamps are a great alternative to traditional schooling, and many employers look out for this on candidates' resumes, as graduates will have gone through an intensive program, hyper-focused on all the skills needed for the job. 
The best coding bootcamps, like App Academy, also offer an innovative method of tuition financing called an income-sharing agreement (ISA). An ISA allows students to enroll and complete their bootcamp without paying any money upfront. In exchange, they agree to pay back a portion of their monthly salary for the next three to four years after graduation. However, the repayment is contingent upon the bootcamp grad finding employment as a programmer, such as Full Stack Developer.
Bootcamp Life
In a coding bootcamp, students can expect to have hands-on experience with different programming languages from day one. As these programs are short-term and intensive, students are set up for success right away. Students work directly with industry professionals, learning computer science fundamentals with on-the-job experience and insight. 
Since the bootcamp grad's tuition repayment is based upon their salary, it is beneficial for the coding school to make sure their students are set up to succeed in the tech industry and find a job that pays well. Many coding schools host regular networking events that help students connect with hiring managers to hopefully obtain employment post-graduation. 
The schools also partner with local tech companies to successfully place their students in well-paying jobs. These networking events are also available to online students, as the future of work is remote and tech-based, so bootcamp students can learn their coding skills, get hired, and work completely on a remote basis.
Conclusion
In today's age, many jobs are now mostly or fully remote. This applies to computer science, software development, and full stack jobs. If you're looking for a career change or getting into the tech industry, now is the time to consider education or training for full stack jobs. Keep in mind that employers don't care about traditional schooling for most of these roles, such as a college or university degree. Instead, you can enroll in a coding bootcamp or online trade school to gain relevant knowledge and experience with programming. You'll be job-ready in no time!
There are many full stack jobs available, and even more becoming available by the day. As the world has changed due to the pandemic and everyone working from home, the outlook of software developer and computer science jobs has changed – for the better. Now is your chance to get out there and join an amazing career force.