I'd be willing to bet that your company doesn't work all in the same office. 
Some of you might have people across the globe, others may have teams spread out over several different states, and some more may even have one or two people working from home. 
If this is you, you know how important it is to get everyone on your team to coordinate and complete projects efficiently. 
The challenge is: staying in sync when not everyone is working simultaneously.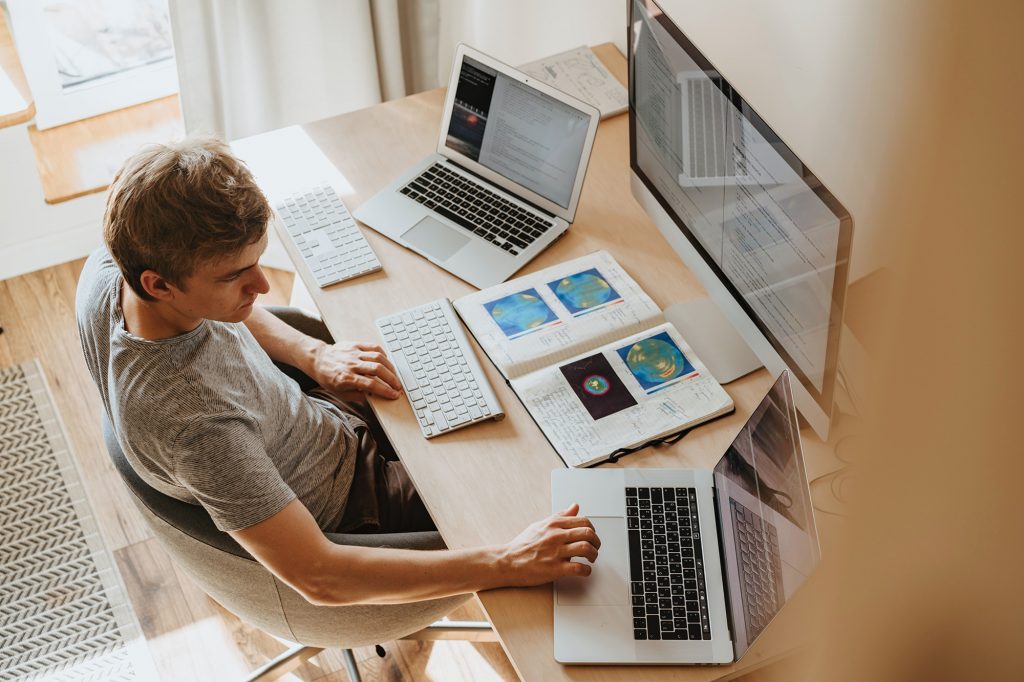 Working Asynchronously – What does it mean?
When you're meeting with your team, do you ever wish you could leave and do something else?
Of course not. Why would you ever want to do anything other than sitting with your team for hours upon hours and listening to them talk about their achievements?
But what if, instead of sitting in the meeting, you could get all the information from an email or some other form of communication that doesn't require anyone to be in a room, talking at each other, for three-and-a-half hours?
That's what "working asynchronously" means.
And it's totally something you can do.
Working asynchronously means that you don't need to have your team in the same location or even on the same schedule to get work done. It just means that you're all working together, but not necessarily at the same time. 
Why Should You Choose to Work Asynchronously in 2022?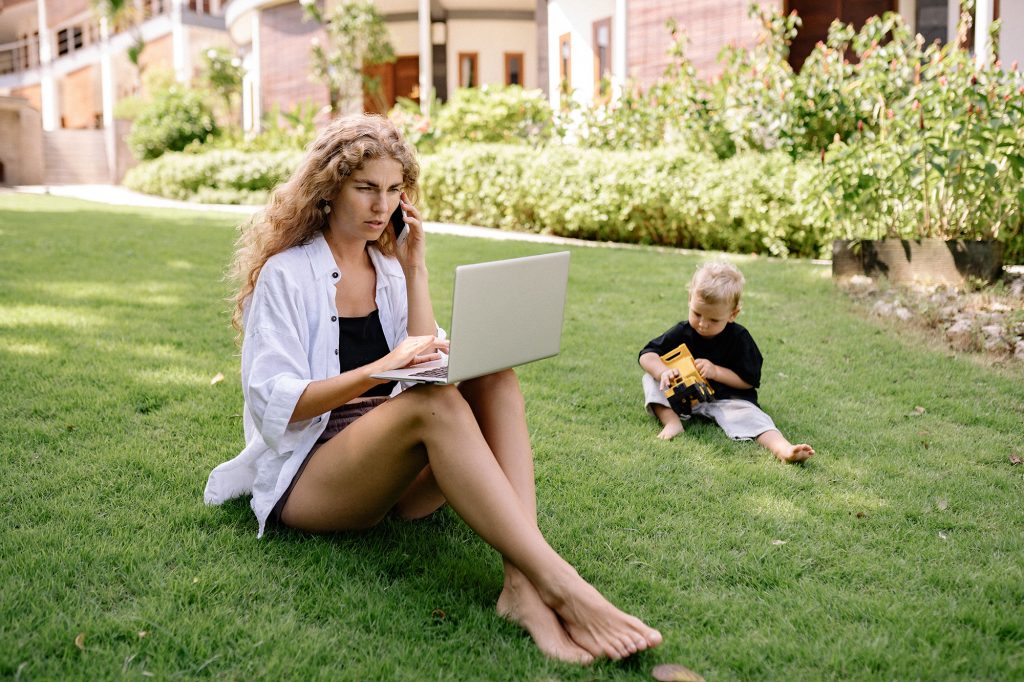 Research by Gallup's State of the Global Workplace has shown that around 85% of knowledge workers are not entirely engaged in their jobs. The most common reason is office politics and false empowerment. 
Asynchronous work can combat this problem by allowing people to work remotely and still have the same amount or even more engagement. This can be done by embracing the use of remote workers and communication software such as Slack, Zoom (video conferencing), and ProofHub (project management).
If you're looking for something new, try changing it up by working asynchronously. Not only will you be able to make your job more exciting, but you'll also be able to make your workplace better. Here are some reasons why you should consider working asynchronously:
It's easier to communicate with others when you're not face-to-face.

You don't have to worry about meeting room rentals or parking spaces.

It allows you to focus on your work and not be distracted by others around the office.

Working asynchronously allows for

greater productivity

because people aren't wasting time waiting on each other during meetings or chatting at their desks while trying to get their tasks done.

It helps create an environment where everyone feels comfortable sharing ideas and thoughts without fear of being judged by those around them who might disagree with what they say or do.
Working asynchronously allows you to leverage one of your greatest assets—your people—to the fullest.
Some Tips to Help Your Team to Work Asynchronously

Set Clear Expectations
Set expectations for when people should be available, whether that means during office hours or throughout the day—and let them know that you'll respect their time outside of those windows so long as work gets done! (Make sure there's no ambiguity here.)
Have an honest conversation about what you want to accomplish with asynchronous work. Be clear about what it will look like and why it makes sense for your team.
Give your team time to adjust
It will be hard to set them up for success when working independently if you don't know how your teammates like to work or their strengths. Make sure you're taking the time to learn who each team member is—how they tend to communicate, what hours they're most productive, what their strengths are—so you can make sure they have the time and tools they need to succeed. 
Use a strong project management software
When you have one tool where all your projects and tasks are listed, it's much easier to keep track of what's going on and chime in when you have something to add. Plus, it reduces the amount of email and instant messaging that happens—and keeps everything organized in one place.
Project management software is a great way to bring your team together and keep everyone in the loop about major projects.
Here are some powerful project management tools that will help you stay organized.
ProofHub:

ProofHub is an all-in-one project management and team collaboration software that helps teams collaborate on projects, manage tasks, stay aligned and get things done faster. Get a fresh perspective on your work and witness work to unfold in real-time with ProofHub

.
Basecamp:

Basecamp is a project management tool. It helps teams stay organized and on top of things. It keeps everyone in the loop and up-to-date, from the big picture to minor details.

Asana:

Asana is a work and project management tool that helps teams communicate, collaborate, and accomplish more efficiently.
Offer regular check-ins
Not everyone works well with complete autonomy. For some people, it can be nerve-wracking not to know what their boss is up to or if their work is on track. If you notice people struggling with this, it might be helpful to regular schedule check-ins, so they know they'll hear from you regularly, even if it's not face-to-face (or webcam-to-webcam).
Guarantee no interruptions on the availability status
One way to make sure your team members are available for async communication is by blocking off times when they won't be interrupted by other projects or tasks. For example, implement regular office hours that everyone on the team must "be in" for at least a few hours each day to catch up on essential conversations and projects. In addition, implementing email-free Fridays could also give your employees time to accomplish tasks without distraction.
Go digital with document sharing and collaboration tools
Use collaboration software. There are dozens of document- and project-sharing tools out there that make it easy to share files and keep them updated. Google Docs is one of the most straightforward and widely used, but others add more functionality. The right choice depends on the complexity of what you're trying to accomplish. The more complex the project, the better off you'll be with a specialized tool.
Share calendars. Everyone on a team needs to know what everyone else is doing to avoid stepping on each other's toes. Public calendars are a great way to help people understand when they should expect something from you and when you'll be available to receive something from them.
Takeaway
Micro-work is not a new idea. 
It's been around as long as people have—at least since the dawn of the internet. But now that this mode of work is becoming more mainstream, we would be remiss not to encourage you to try it out. 
There are, of course, many great ways in which asynchronous work can benefit your marketing and design teams. 
So take some time to try some micro-work experiments. 
You might find that you enjoy it (and are more productive!) than working a standard 9-5 office job.