17% of organizations use AI-based solutions in their HR function, and another 30% will do so by 2022.
Artificial Intelligence (AI) is one of the most popular topics when it comes to the field of HR. However, several companies are still thinking if they should introduce this technology or not. At the same time, some have implemented the solution and are benefiting from it.
One of the main reasons behind not implementing it is that HR professionals are skeptical that machines will take over their jobs. But, the reality is far from true! So, before we move on to examine how AI can aid HR professionals, let us know more about it. Ready, let's dive in!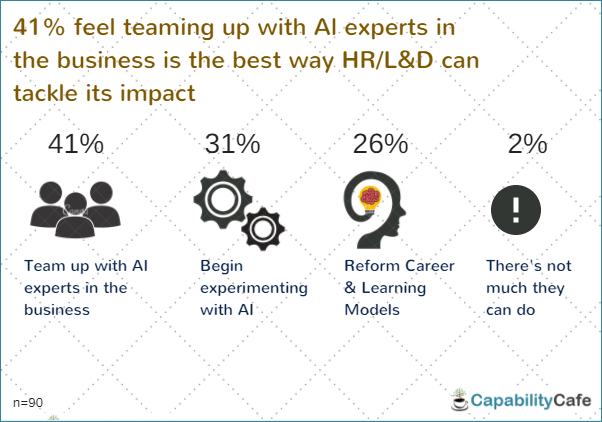 What Is Artificial Intelligence?
AI, or artificial intelligence, is the technology of creating intelligent machines. In other words, AI is a technique of training machines to operate and behave like people. In the last decade, AI has been able to accomplish this by developing machines and robots that are now employed in a variety of industries such as healthcare, robotics, marketing, business analytics, HR management, supply chain management, and many more.
The Google search engine is one such example of AI. Google's search engine leverages artificial intelligence to deliver the most relevant results based on your search terms. However, many individuals consider Artificial Intelligence, machine learning, and deep learning to be the same technology. But, that is not the case. Instead, these three technologies are distinct from one another and perform different functions.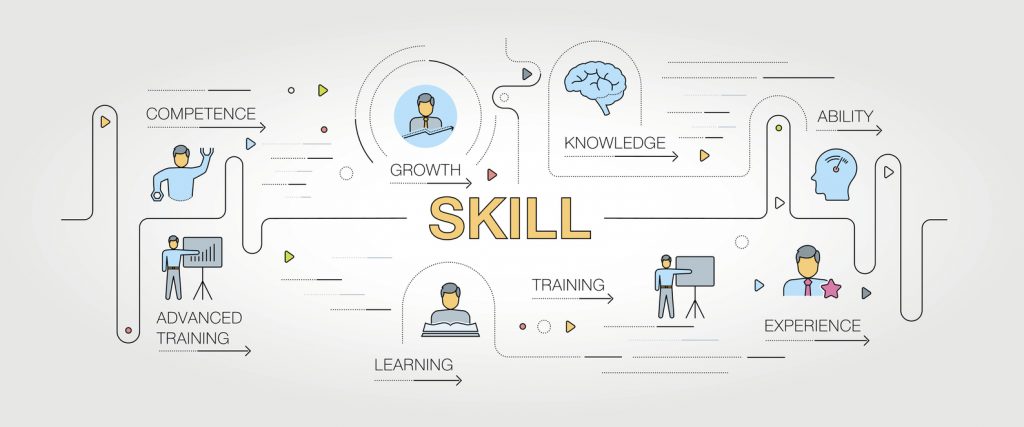 Artificial intelligence, for example, is the science of teaching machines to imitate human behavior. Machine learning is a subset of artificial intelligence that instructs machines to make decisions by providing the data. On the other hand, deep learning is a subset of machine learning that uses the concept of neural networks to solve complicated issues.
In a nutshell, Artificial Intelligence, Machine Learning, and Deep Learning are all connected but not identical.
Now, let's get to the core of the blog– how AI can improve HR management.

How Does AI Help HR Management?
Multiple new AI-based HR applications have been launched to the market in recent years. These applications dramatically automate time-consuming and tedious HR activities, allowing HR professionals to focus on more important duties. The application can range from an AI-powered tool that checks and, if necessary, adjusts the terminology you use in job advertisements to a system that provides you with automatic and targeted job advertisement placement.
Moreover, big organizations or multinational corporations (MNCs) can deploy AI-powered virtual assistance in the HR department to answer typical and frequently asked questions by employees. Overall, artificial intelligence in human resources has the potential to greatly improve and accelerate HR processes.
Let's now look at how AI can help with human resource management.
1. Improves the Recruitment Process
AI can help you find the most suitable candidates for a given position. This is one of the most time-consuming activities of the HR teams. However, you need not worry as machines cannot do an in-depth analysis of candidates.
Once the machine shortlisted the candidates, it will be further checked by professionals. Then they will analyze both the hard and soft competencies of applicants for the selected position. 
2. Gives Training Recommendations
Thanks to AI, you can get recommendations on the training and coaching required for employees. Similarly, with product recommendations, the machine will be able to offer training and courses to meet the specific needs of people. This will reduce the workload of HR and make it easier to choose which employee training courses are worth investing in.
3. Schedules Interviews
Scheduling interviews can eat up a lot of time. This, in turn, leads to loss of productivity for the HR staff and prevents them from dealing with other pressing issues. Fortunately, AI can help you automate the recruitment process. This includes reviewing results, answering questions, planning conversations, and many more.
Automation will help you maintain the decorum and ensure proper scheduling. Thus, allowing HR specialists to focus on what is really important and serve employees better.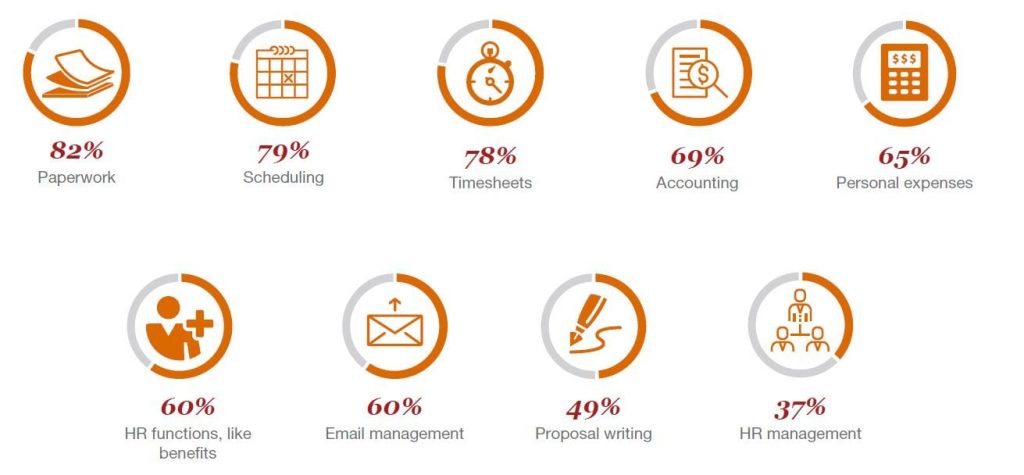 4. Gathering and Analyzing Data
AI can quickly collect and process large amounts of data without any calculation errors. This can help the HR department quickly access information and make better decisions. Moreover, it will also give you time to focus on data analysis and create effective strategies to help your company succeed.
5. Automates Communication
AI can prove to be an excellent tool in the recruitment process as it lets you automate the process of sending emails, messages and checking performance status.
Since the process is time-consuming, candidates are likely to get disengaged. However, with AI, the candidates' experience can be significantly improved and reduce the follow-ups required to be taken by recruiters and HR professionals. 
6. Tracks Overall Productivity
When an AI tool works with the HR system, it can help you measure your company's overall productivity.
Informing superiors about work-related problems can be an issue for many employees. Fortunately, AI can identify issues for them and help them solve them faster.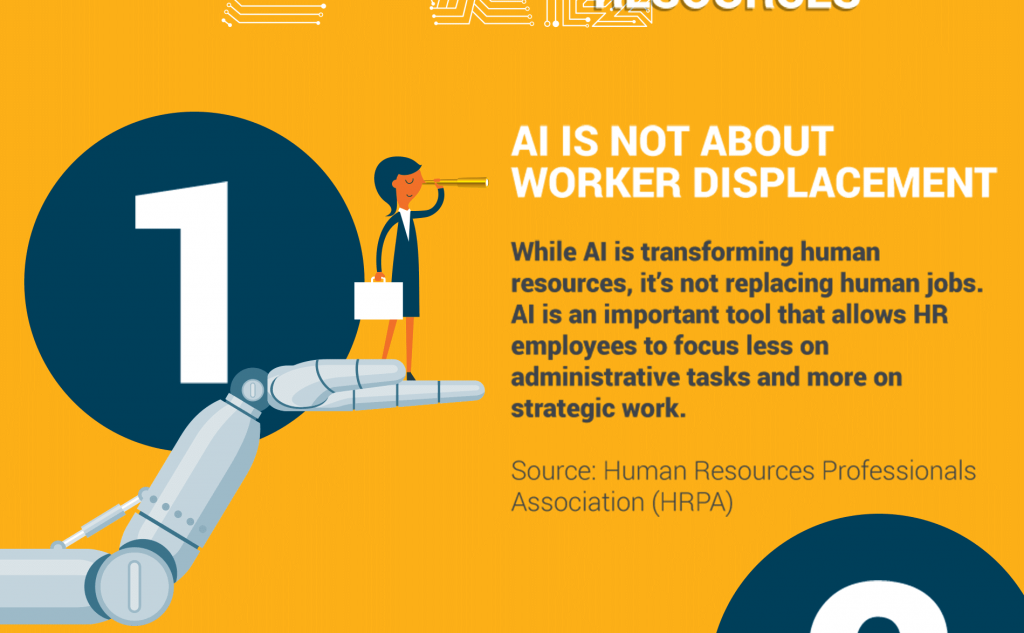 7. Trend Analysis and Forecasting
Analyzing the quality of people's work and forecasting workforce trends, training needs, and estimated turnover is important for HR leaders. However, this is a very time-consuming process and can be accelerated with artificial intelligence.
Not only will it help you find the right information, but it also helps you determine the right direction for upcoming changes.
Artificial intelligence is gradually becoming a part of the HR world. Thanks to its effective implementation, you can revamp the way your HR department functions and receive even better results.
Wrapping Up
Despite concerns expressed by HR specialists, AI cannot replace them at work. Instead, it will help you optimize HR processes, collect data, streamline recruitment processes, manage attendance and collect data. However, the final call lies with your HR department. With plenty of time in hand, your HR department can use that time to invest in their skills.
What are your thoughts about using AI in the HR department? We would love to know more about them!