Gone are the days when professionals struggle to access shared documents and data of their company. With today's advanced technology, people can share, receive, and store their files online anytime and anywhere they are.
There are many file sharing and transfer applications available for your company. Unfortunately, not all of them provide enough features and security for its users. After all, companies must secure the safety of the confidential files that they upload.
This article narrowed down the long list of these applications to two; thus, it will be easier for you to choose which file management software is best for your company. ShareFile vs. OneDrive for Business Comparison will discuss each software's features and security and why you should choose one over the other.
ShareFile Overview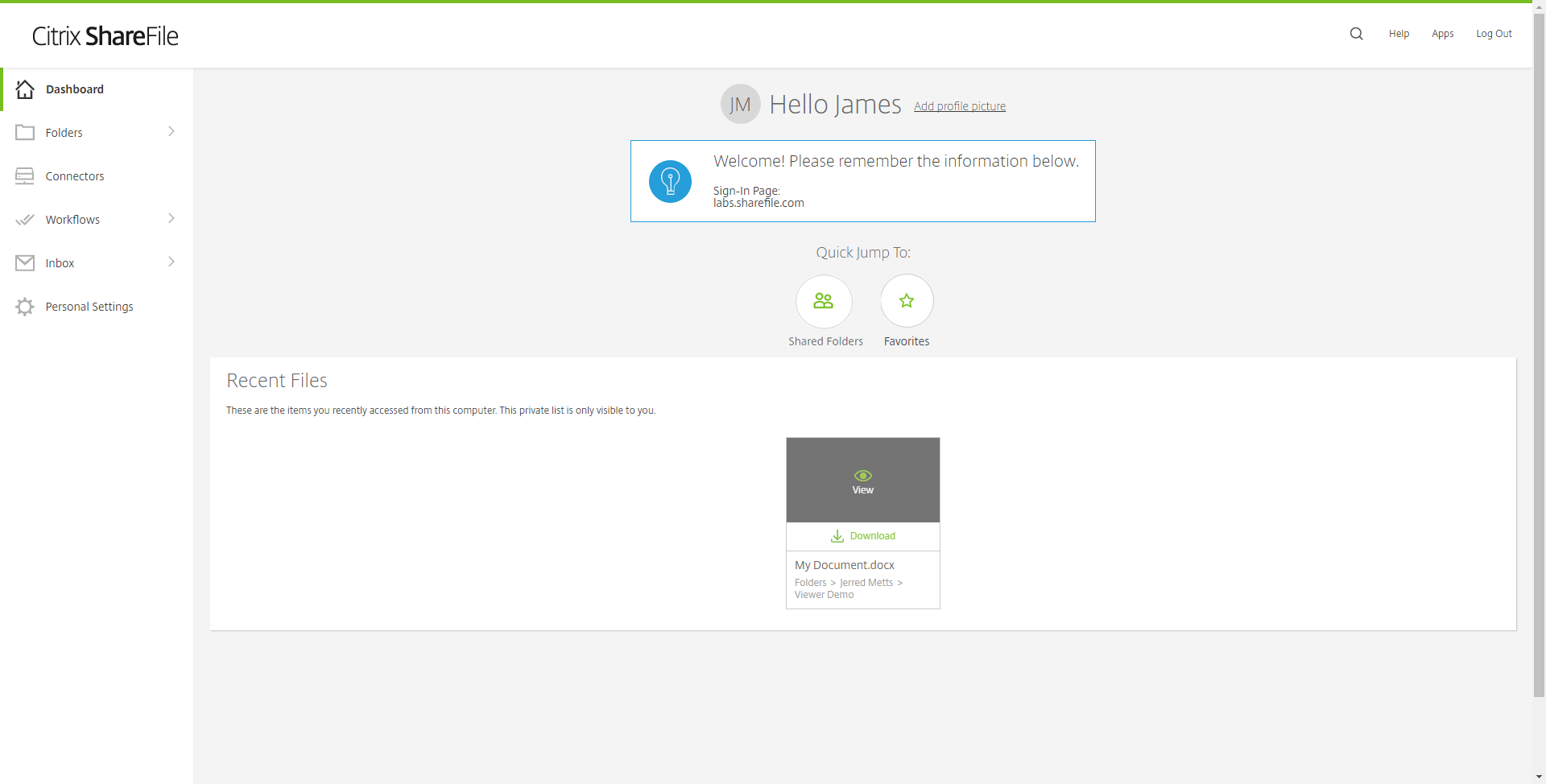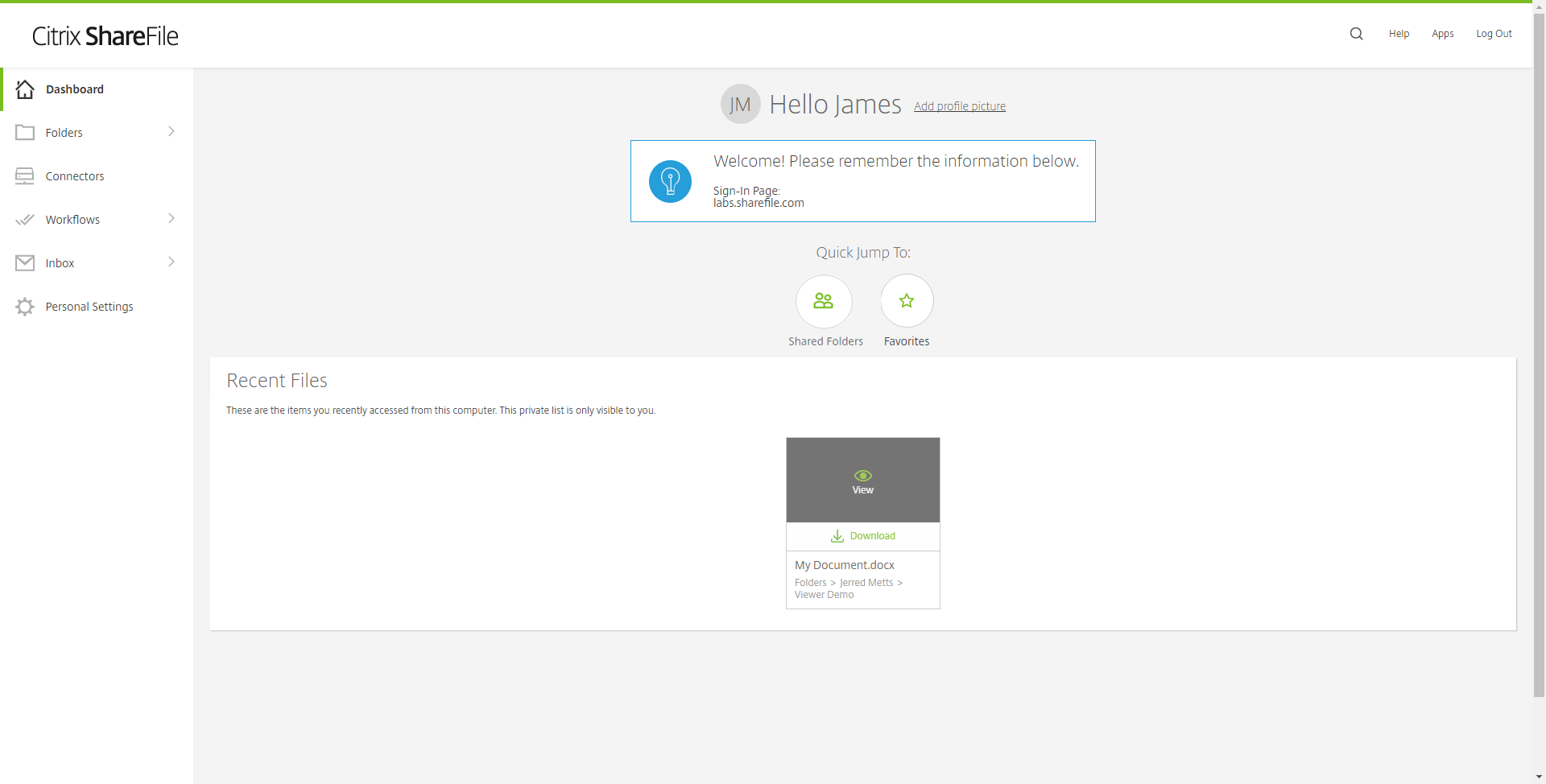 ShareFile is an excellent application for basic file sharing. For first time users, a tour of the application's features will be available. This tour will show you how to upload, share, and request files for internal and external users. It will also show you how to make folders, which will make your work look more organized.
In addition, training videos, getting started tutorials, and articles are also available for users to view, this will help new users become more familiar with the application. If you come across unfamiliar features or pages, you can find these tutorials at the Help section of the ShareFile.
On the left side of the display page of ShareFile, you can view your personal and shared files, created folders, and favorites. Below that section is your inbox, file or document requests, and recycle bin. If you wish to add more options, you can expand your view to see your activity log, add notes, etc.
The dashboard is also available on the top part of the page; this will show you how many days you have left for your free trial. Located across the dashboard is a menu that allows you to manage users and access admin & account settings.
If you are an admin, you can access the files and folders of other users without a request link. Aside from this, you can add users to access other member's folders and create welcome emails for your new members.
ShareFile allows you to share your files in three ways. Users can upload files from their computer, ShareFile account, or they can simply drag and drop the file they wish to share in the send form.
ShareFile Features
Provides unlimited storage
File size maximum of 100gb
Drag-and-drop widget
Access to templates and activity log
Multi-device access
Outlook integration
Mobile application
E-signature integration
ShareFile's drag-and-drop desktop widget enables users to upload specific folders in just a few clicks quickly. To use the drag-and-drop feature, you must choose the file you wish to upload to your account, next click the Upload button, then drag and drop the file you want to upload to the box that appears on your screen. This feature is helpful for users since it makes uploading a file quick and straightforward.
Aside from this, a mobile application of ShareFile is available for its users. It is supported in Android and Apple mobile phones, which is essential for users who are more comfortable using their mobile devices.
ShareFile allows its users access and edit their files in Microsoft 365 applications such as Outlook. With this integration, users can send attachments and other documents through email without worrying about security issues.
Since ShareFile supports many devices, your ShareFile account can be used in your computer and mobile device at the same time. This gives you access to your account anytime and anywhere you want. This feature is favorable to users or admins who are always out on the road but suddenly need to approve their members' requests. The multi-device feature can be helpful in small ways.
ShareFile Pros and Cons
ShareFile Pros:
It is a secure software
User-friendly app
It allows you to share large files
ShareFile Cons:
Users encountered glitches
Does not have tasks and comments section
Microsoft 365 subscription required to edit documents online
OneDrive for Business Overview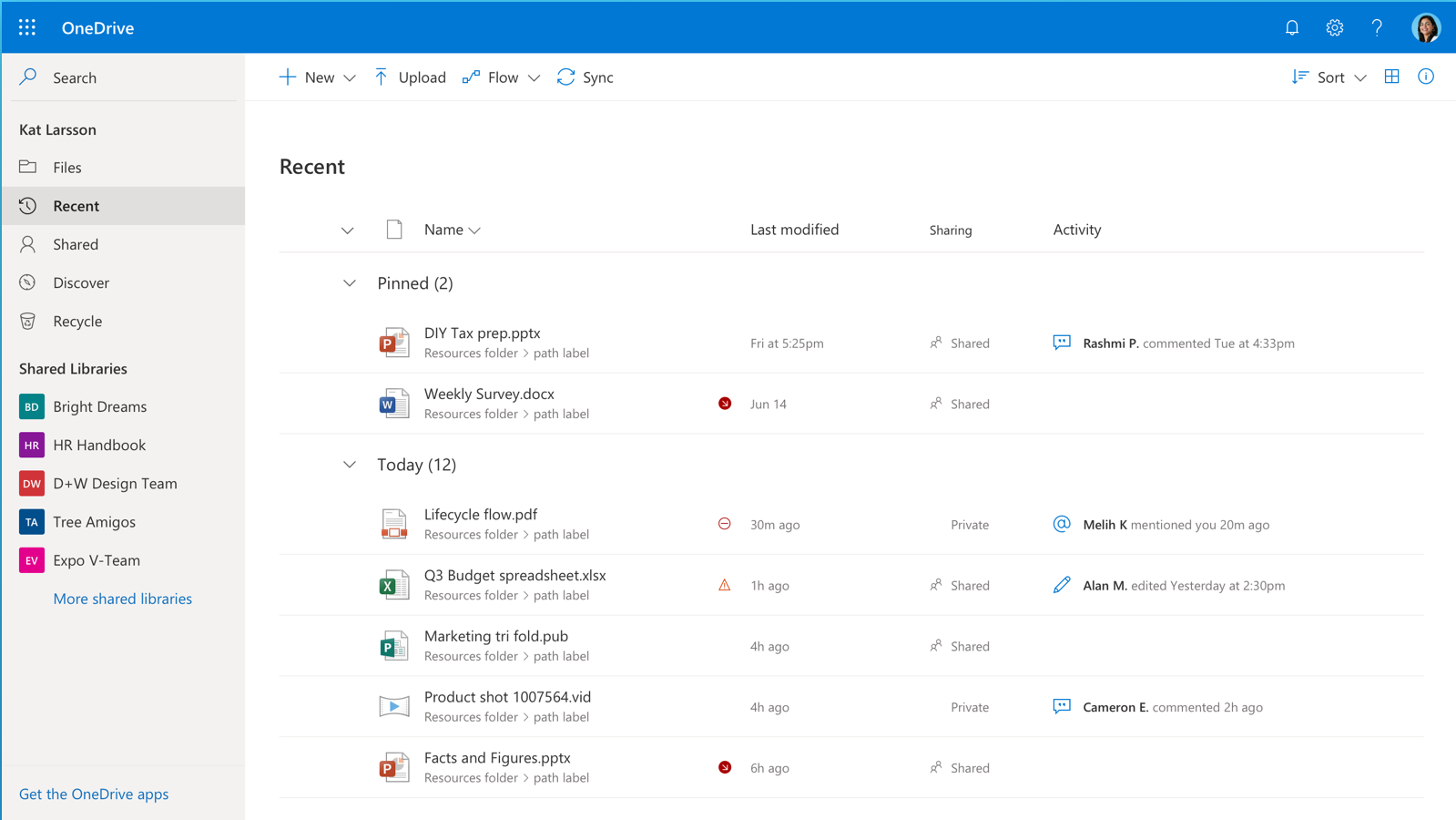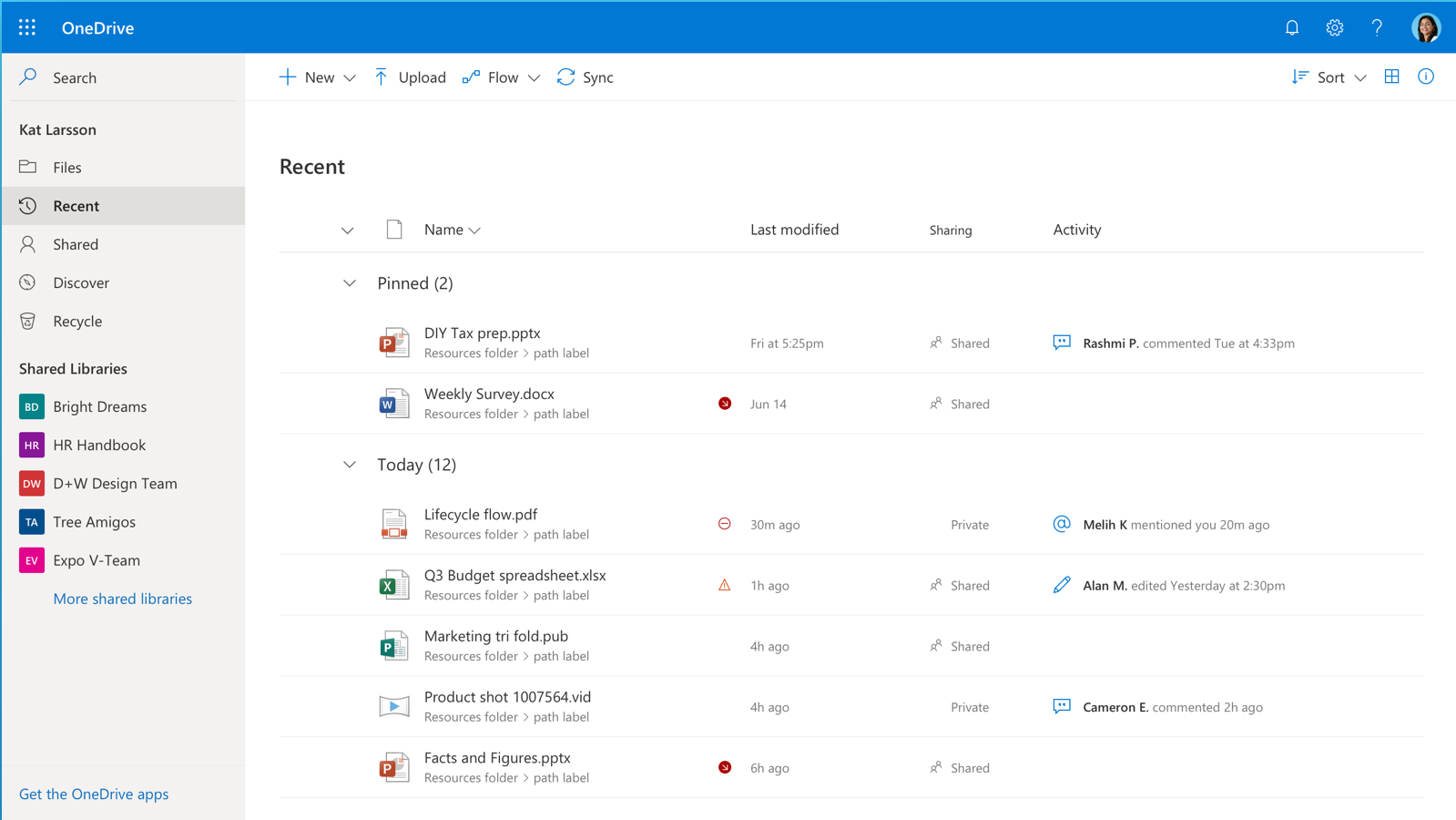 Since this is created by Microsoft, OneDrive users can share and collaborate their files easily with Microsoft 365. This gives users a hassle-free experience when creating or editing their stored files. For example, if you launch one of the Microsoft Office apps, OneDrive will let you view your recent files.
OneDrive for Business offers free storage of 15gb for its users. However, if this is too little for you, Microsoft introduced a way to earn extra free storage. All you have to do is invite a friend to sign up for OneDrive, and then additional storage will be given to your account. Another way to earn free storage is by allowing OneDrive to automatically backup your mobile device's photos.
Additionally, OneDrive allows you to store almost everything. You can store your files, photos, and videos, and then you can view them via your laptop or other mobile devices. What's more is that OneDrive organizes your files according to type, so you won't have to categorize and put them together in a folder manually.
OneDrive for Business Features
Provides up to 1tb storage
15gb file upload limit
Microsoft 365 collaboration
Mobile application
Provides backup for mobile device
Co-authoring
Easy organization
OneDrive's easy collaboration with the Microsoft 365 applications makes the lives of its users convenient and uncomplicated. Imagine how easy your life gets by merely installing these applications, and OneDrive automatically gives you the list of your most recent files. This makes editing and uploading recently created files easier and quicker. In addition to this integration, you can collaborate with other users in real-time if you are subscribed to Office 365.
If OneDrive can collaborate with Microsoft 365, users can collaborate with each other to simultaneously edit a specific document. This document collaboration feature is called co-authoring. Various users can work hand in hand to create or edit a document in Microsoft Word, a PowerPoint presentation, or a spreadsheet from Microsoft Excel. This feature can develop teamwork among members and help them come up with amazing results.
OneDrive helps you manage your stored files efficiently. With its easy organization feature, your uploaded files are automatically organized according to category. This enables you to find the document that you are looking for without scrolling through all your stored files.
OneDrive for Business Pros and Cons
OneDrive for Business Pros:
Provides free storage for users
Easy organization of files
Collaboration with Microsoft 365 apps
Social networks can be linked on OneDrive's web version
OneDrive for Business Cons:
Privacy issues
Individual encryption of files
Syncing errors
Document management
ShareFile and OneDrive for Business User Reviews
To help you determine which of these file management software solutions is better, let's view some reviews of users who regularly use them. These reviews are essential in this ShareFile vs. OneDrive Comparison to see a more unobstructed view of how these software work for other users.
According to some reviews, ShareFile provides fast upload speed for their files, and it also uses a simple interface that makes it easier to use. Its integration with Outlook also gained praise among users since it allowed them to send any kind of email or attachment. However, some users say that they have encountered glitches multiple times and that the ShareFile crashes from time to time, causing inconvenience.
On the other hand, OneDrive users find the mobile application very helpful because it automatically syncs the files from their mobile device to their computer. Also, users are leaving great reviews with OneDrive's integration to Microsoft Office 365, with this feature, they are able to create and edit their files quickly and easily. Unfortunately, there are still a few negative reviews about its limited storage space. With this limited storage, users can only upload restricted files.
ShareFile vs. OneDrive Conclusion
Overall, this ShareFile vs. OneDrive Comparison has given a lot of insights with regard to each software's features. Both software's functionality can support the needs of small or mid-sized businesses in terms of file storing and sharing. Both ShareFile and OneDrive are worth the try if you want a good file management software for your company.