Due to recent technological developments, almost all products and services are sold and brought through the internet. Although business owners sell on Amazon and eBay, many retailers sell on their websites. Individuals who set-up their online stores need tools to market their products successfully. 
OpenCart and WooCommerce are both included in the list of top 10 e-commerce programs for 2020. Both are open-source platforms that you can use for your online business. What's more, you can hire developers to personalize your experience with the software.
In this OpenCart vs WooCommerce comparison, you will know which of the two offers better services for your store.
OpenCart Overview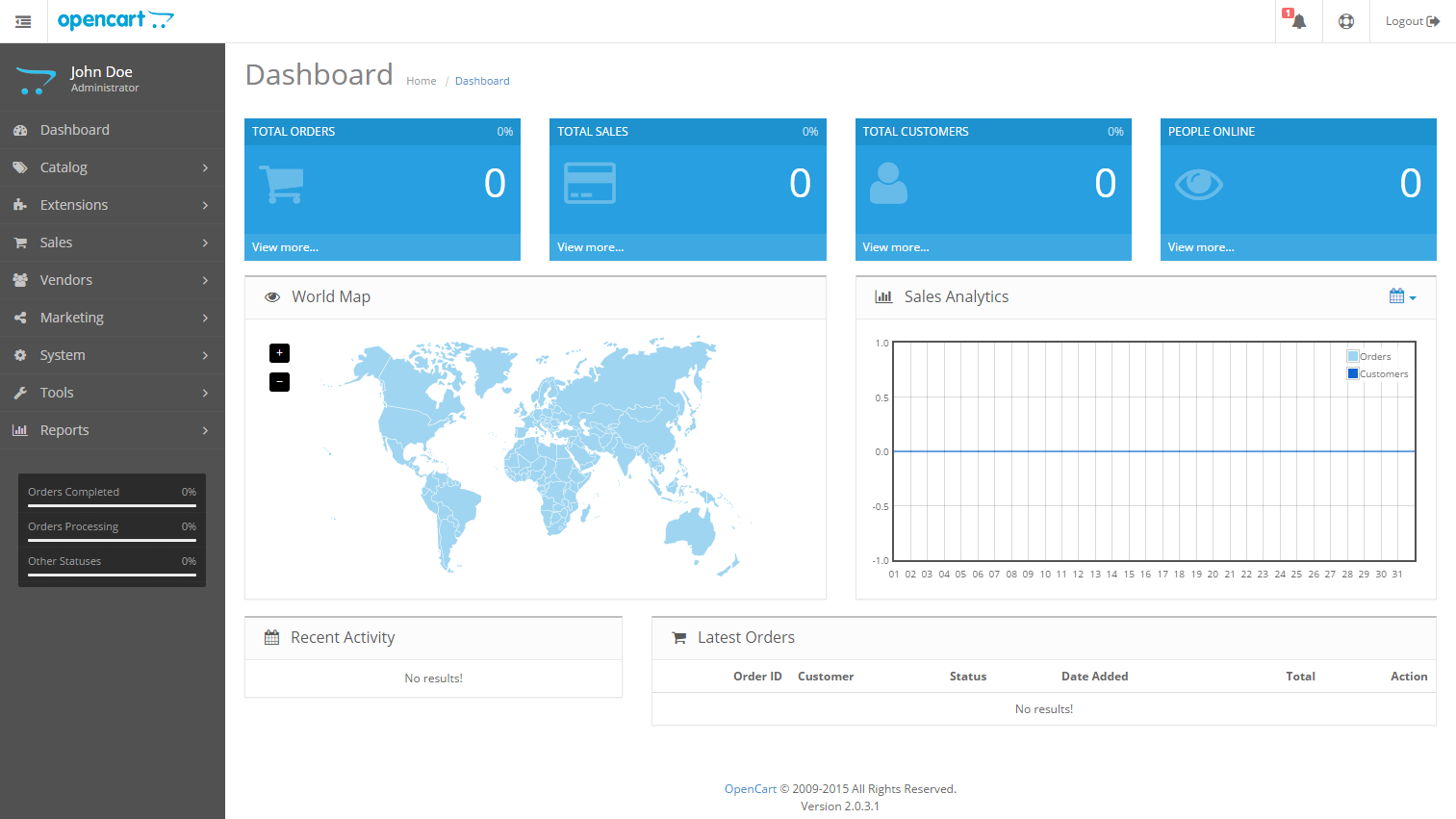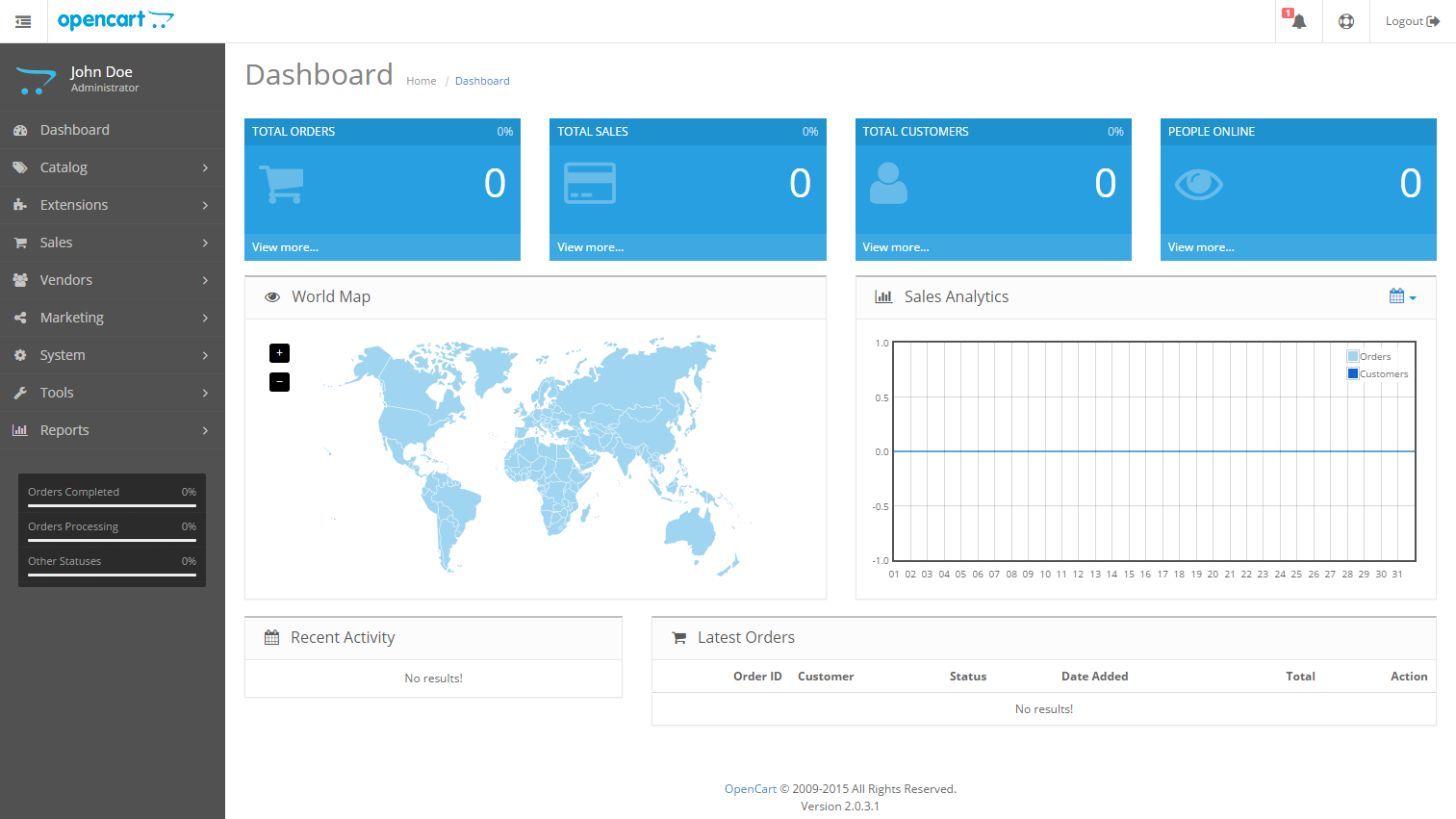 Since 2008, OpenCart has been simplifying store management for businesses of all sizes and industries. The program is an open-source program since its introduction to the market. Hence, even individuals and start-ups can take advantage of OpenCart's benefits. You can manage and control your online store without paying for any fees.
Moreover, this platform provides a user-friendly interface that attracts even first-time online sellers. OpenCart then supplies its users with comprehensive yet straightforward tools for setting-up and running your e-commerce site. Additionally, it includes integrations that allow you to connect with various apps and websites. You can even integrate the top POS software with OpenCart.
Another notable feature of this program is its customizability within numerous stores. You can manage multiple stores, with different themes and extensions, on one platform. It then eliminates the need for separate software solutions and improves productivity within your company.
WooCommerce Overview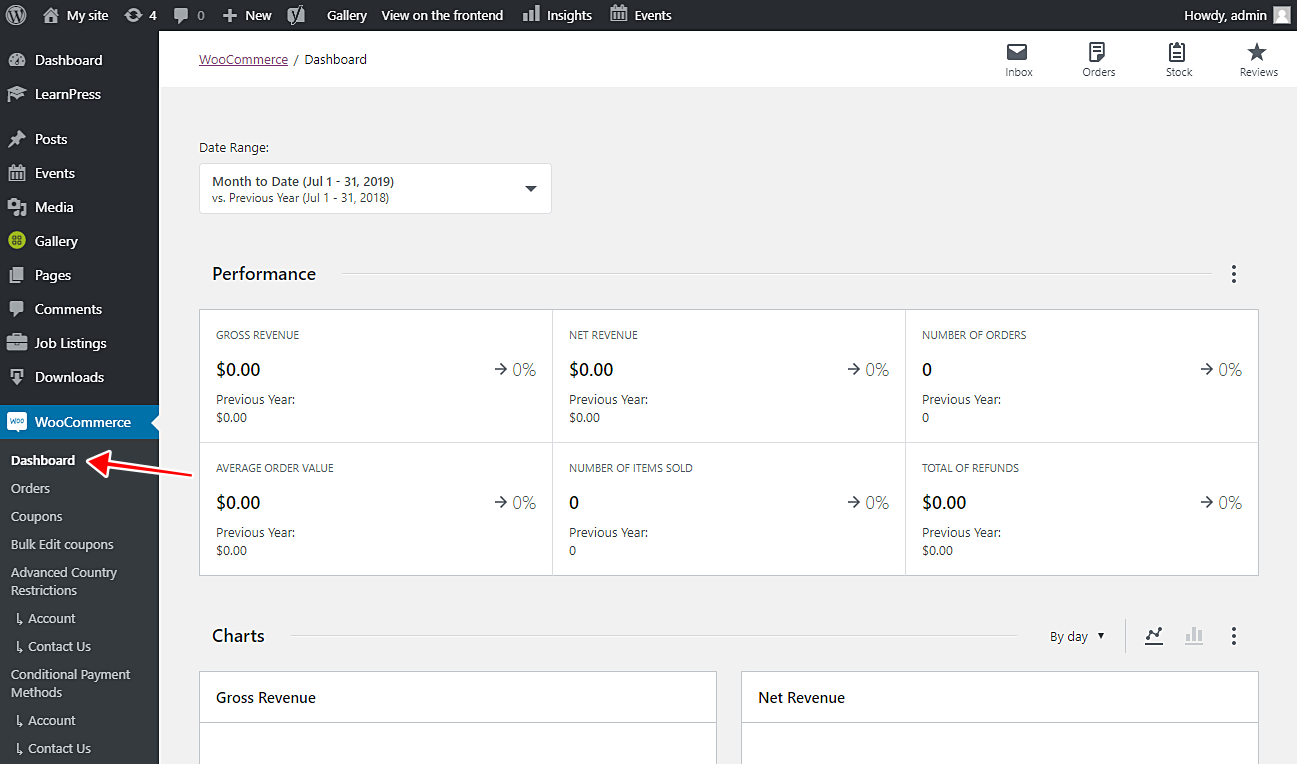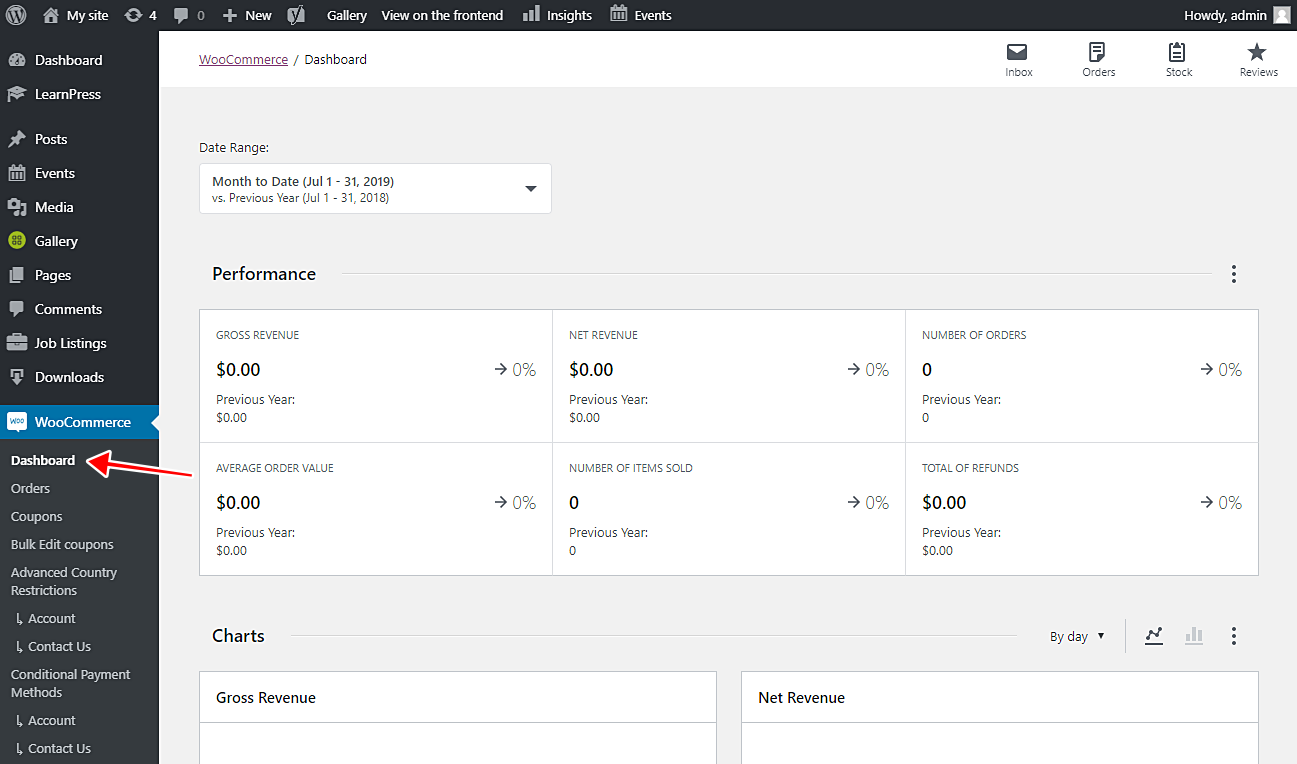 Unlike OpenCart, WooCommerce is introduced to the digital market in 2011, three years after its competitor. Besides, it offers a different approach to online store management. With WooCommerce, you first need to set up a WordPress site before using the software. This process is entirely different from OpenCart's set-up procedure.
WooCommerce then transforms the regular WordPress website into an online store. You can choose your preferred themes from the program's free and paid designs collection. Since WooCommerce works well with WordPress, an established content management system (CMS), more people have been using the plug-in to maintain their virtual store.
Comparison of Features
Since you already have an overview of both platforms' functionalities, it's time to examine how they perform based on shared features. In the main OpenCart vs WooCommerce comparison, you will discover their similarities and differences in set-up procedure, online store design, customization tools, and store management capabilities.
Set-Up: OpenCart
Since OpenCart is an independent e-commerce software solution, you don't need to create a website before utilizing the platform's tools and features. In terms of installation, OpenCart provides two options. The first choice includes the single-click installer, while the second option requires manual coding.
If you chose the first option, then you can use the program quickly. After clicking the Install button, the system automatically launches a set-up wizard that guides you through the remaining steps. However, with this automatic installation, you only have limited customization tools. Thus, if you own a small business, then this process is an ideal option.
Alternatively, you might need to hire a web developer if you want to go through the manual configuration. Each step affects your websites' outcome, so it is crucial to have an employee who has expert knowledge of coding. But, this complex process yields good results for your business. It provides unlimited customization functionalities that you can utilize to upgrade your online store.
Set-Up: WooCommerce
WooCommerce requires you to have a WordPress website before taking advantage of the plug-in's benefits. Unlike OpenCart, WooCommerce features easy installation. You just need to search on the Plugins tab and click the Activate button. After that process, you can now use WooCommerce to manage your virtual store.
Upon activation, the system launches a simple installation wizard. It then asks you to fill-out information, such as location, preferred currency, payment options, and product types. After supplying the said details, WooCommerce requires you to confirm your store's shipping options.
WooCommerce provides a familiar interface since it has a WordPress-like structure. The primary functions are located on the left side, and each tab contains more specific tools. They also have clear labels and instructions, so you can easily edit products. Through these features, you can customize your online store to fit your brand's theme.
Flexible Set-Up Procedure: OpenCart
OpenCart allows for a more flexible set-up procedure than WooCommerce. Although WooCommerce features a more convenient installation, it only offers limited customization tools.
Alternatively, OpenCart includes two set-up options; one for beginners and one for experts. The quick installation includes pre-determined tools for small businesses, while the manual configuration boasts of unlimited customization capabilities for large online stores. You can also read our article to know the best e-commerce software for 2020.
Store Design: OpenCart
OpenCart provides page layouts, such as Home, Default, Contact, Sitemap, Product, Category, Manufacturer, Information, Affiliate, and Account. These pages constitute a standard store, but if you want a more robust e-commerce site, you will need customized elements, such as themes and other tabs.
Fortunately, this platform offers numerous pre-made templates for every kind of business. OpenCart contains both free and paid web designs, and some themes require a one-time payment of $60 to $70. If you are not satisfied with OpenCart's pre-designed templates, you can look for other designs on third-party websites like ThemeForest.
What's more, if you want an original theme for your site, you can hire a developer to create a web design aligned with your brand. HTML and CSS programming skills are necessary when building unique templates.
Store Design: WooCommerce
Like OpenCart, WooCommerce and WordPress provide hundreds of free templates and thousands of paid ones. With this platform, you can search for games store themes, business templates, subscription store designs, and many more. Besides, WooCommerce contains more themes than OpenCart. You can also use pre-designed templates from other websites. Thus, WooCommerce features thousands of options when it comes to store design.
What's more, you can change some aspects of your chosen design. The plug-in's open-source structure allows you to create a unique web template based on a pre-made design. With some technical skills, you can then produce an original theme for your virtual store.
Customizable Store Design: WooCommerce
Both OpenCart and WooCommerce offers hundreds of templates. However, WooCommerce features a more straightforward process when it comes to web designing. Thus, the platform is ideal for beginners and experts alike.
Online Store Management: OpenCart
Besides a general overview of your online store's performance, OpenCart also offers e-commerce tools and functionalities. For example, the program includes inventory management tools. With this feature's help, you can input an unlimited number of items to your online store. You can also set product categories with OpenCart.
This program also supports different domestic and international shipping options with USPS, FedEx, and Royal Mail. You can also combine more than two payment gateway options as a response to client needs. Currently, OpenCart connects with up to 36 payment portals. Read this guide to know more about POS software integrations with OpenCart.
Online Store Management: WooCommerce
WooCommerce organizes your online store's inventory, total sales, order fulfillment, client profiles, and payments. The platform's catalog management system supports all business types. Hence, you can add virtual, digital, and physical products to your online store without any hassle.
Additionally, it includes lead generation and marketing tools to help you attract the right customers to your e-commerce site. You can also utilize the built-in blogging system if you want to venture into content marketing.
WooCommerce also includes promotion tools, such as a discount coupon generator. You can also use the program's up-selling and cross-selling functionalities to increase product sales.
Hence, in terms of online store management, no program poses a considerable advantage over the other. Both platforms help you post products, fulfill orders, accept payments, and market your items and services to target customers.
Additional Costs: OpenCart
Although OpenCart is an open-source platform, you still need to pay for site hosting services. A web hosting provider requires you a monthly subscription of $4 for a standard virtual storefront. Besides these fees, you also need to prepare $16 to $99 for a suitable theme. Moreover, additional plug-ins also cost from $10 to $489.You also need to consider processing fee charges. 
Additional Costs: WooCommerce
Similarly, WooCommerce does not charge you upon installation, but, as soon as you use the plug-in, you will realize that you need additional tools. For instance, domain registration costs $15 yearly. Also, you need a hosting subscription to keep your site running. WooCommerce hosting requires a payment of $4 to $5,000 per month.
WooCommerce and OpenCart are not entirely free-of-charge programs. They require other fees for site set-up and maintenance.
In terms of additional costs, no platform is cheaper than the other. Both programs require additional fees for hosting providers, extensions, and themes.
Which Is the Right Program for You?
Both platforms feature comprehensive tools for your virtual store. This OpenCart vs WooCommerce comparison uncovered that no program is better than the other. It depends on what your store needs.
If you don't want to set-up a WordPress account, then you can use OpenCart. It integrates with numerous hosting providers, not just WordPress. OpenCart also allows you to create a unique virtual storefront.
On the other hand, if you already manage a WordPress site, then WooCommerce is the better option between the two. You can connect this plug-in to your website quickly. It also works well with WordPress. Hence, you don't need to troubleshoot several issues and focus on increasing sales.