Computers need virus protection especially with the ever-growing number of online threats that target individual consumers and enterprises alike. But with a plethora of antivirus software providers out there, how do you choose the right one for you?
In this article, we will discuss Norton Security and Sophos, two of the top antivirus software in the market right now. Let us see how they fare when compared against each other.
Overview of Norton Security and Sophos
We will begin our Norton Security vs Sophos comparison by doing a quick overview of this two antivirus software. Our first stop, Norton Security.
Norton Security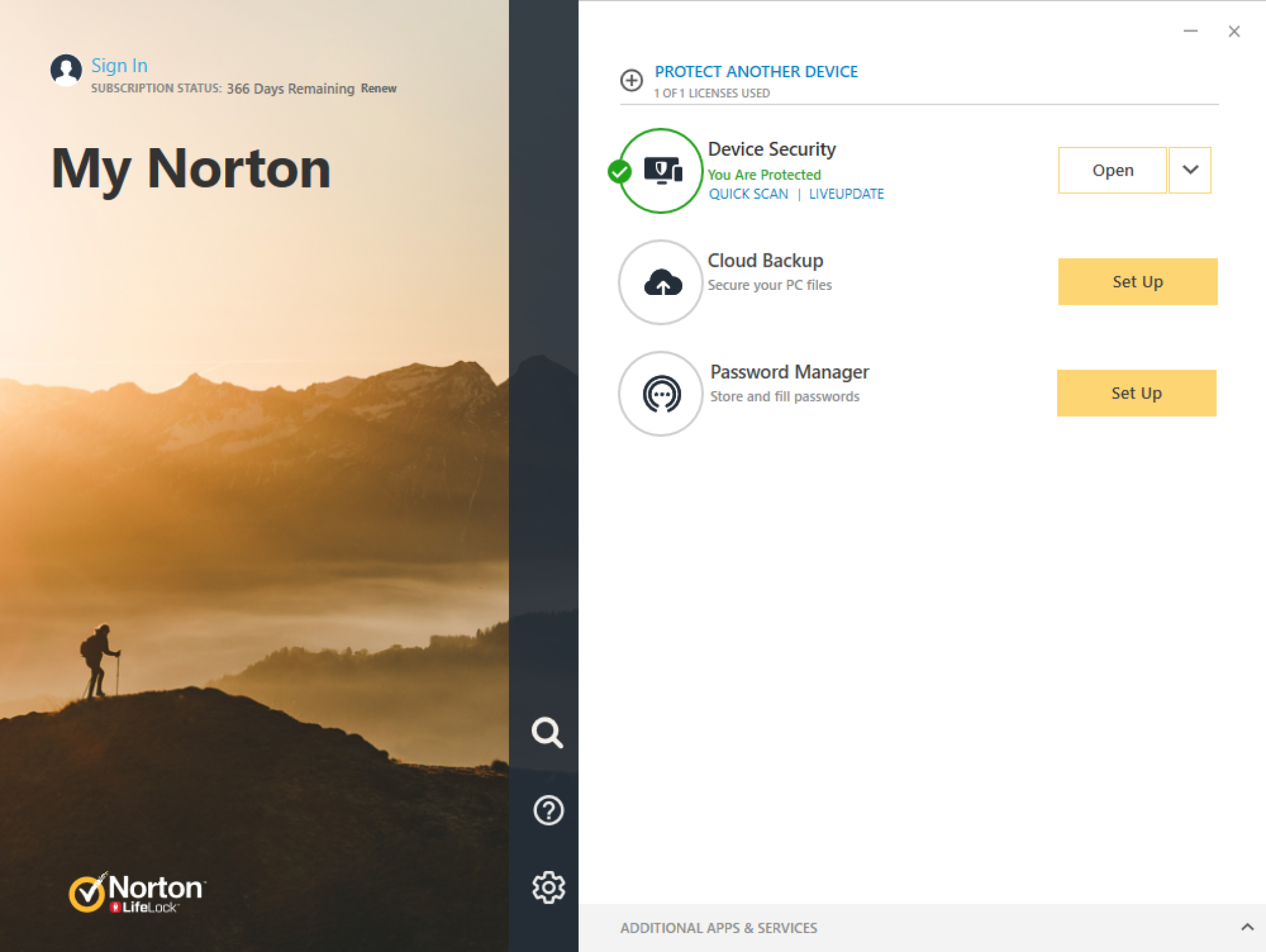 Norton Security is among the most familiar antivirus and internet security software out there. It offers antivirus protection to a wide variety of devices and operating systems. Norton Antivirus shields your device and software against viruses, spyware, malware, other kinds of cyber threats.
Norton Antivirus operates using advanced algorithms that allow it to protect personal and financial information, especially when doing online transactions. 
Norton Antivirus Plus comes with a protection tool to protect your computer from ransomware, spyware, viruses, and other malware. It comes with a 2GB cloud backup storage space. Norton Antivirus Plus provides online threat protection that helps keep users protected from identity theft, plus a smart firewall that watches over network traffic.
The next product from Norton is the Norton 360 Standard. It comes with all the features of the Norton Antivirus Plus and some more additional features including a password manager, safe cam protection, and a 10GB automatic cloud backup storage space. It also has limited VPN protection.
Norton 360 Deluxe with LifeLock Select is the most comprehensive of the Norton Security products that come with 100GB cloud backup storage space. We have an extensive list of best backup software here if you are looking for more storage space.
This plan offers advanced features including an Identity Alert System that automatically notifies the user if it tracks an identity theft attempt. 
Meanwhile, the Lost Wallet Protection helps users in case of a lost wallet. Norton's customer service will assist the subscriber in canceling or replacing a credit card, driver's license, Social Security card, or insurance card. 
Norton Mobile Security is offered with all Norton 360 plans. It comes with malware scanning and real-time malware protection for Android devices. Other features include web protection, safe search, WiFi scan, and app advisor. There are also separate Norton mobile apps for a password manager, parental control, and secure VPN.
Sophos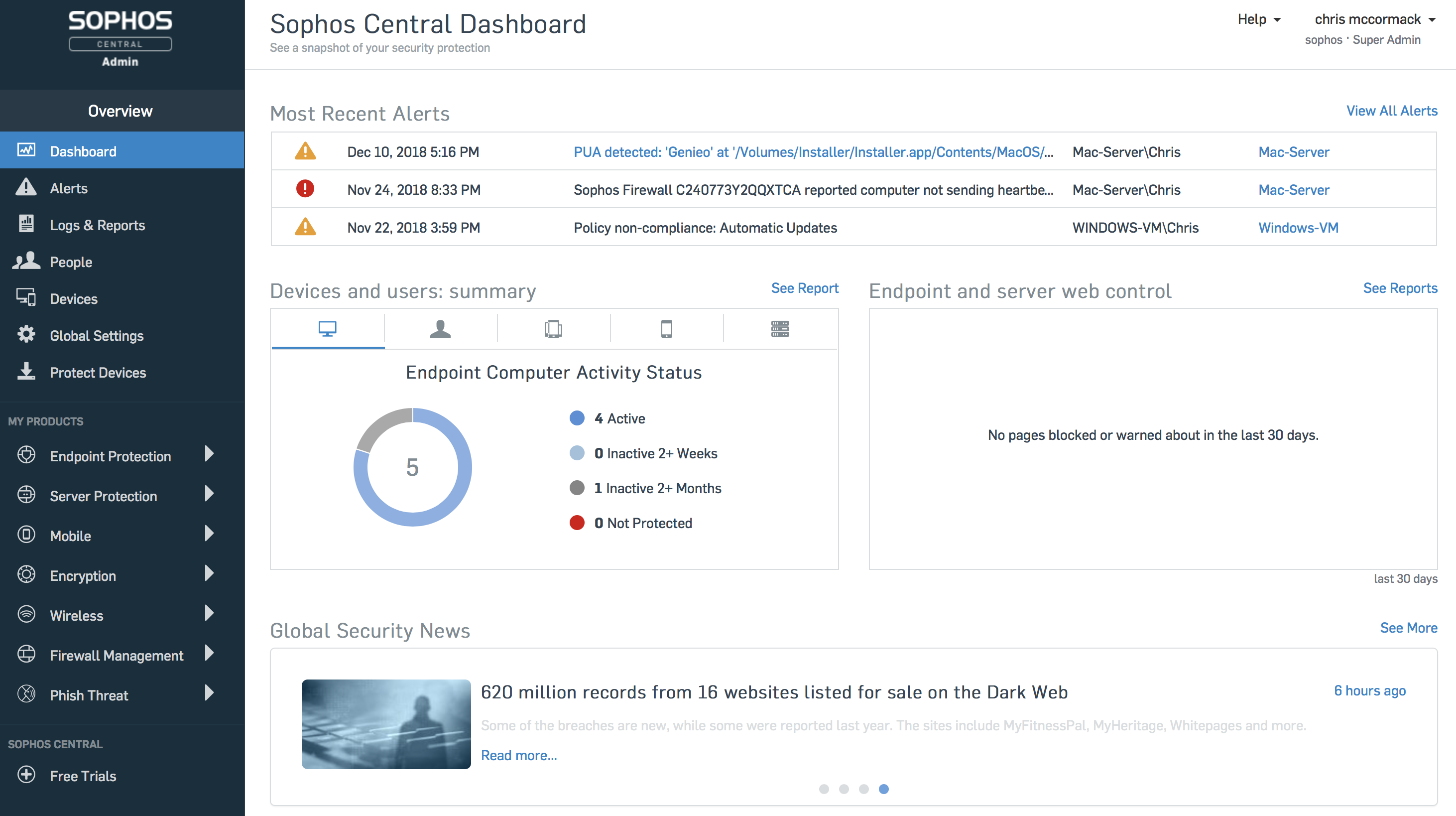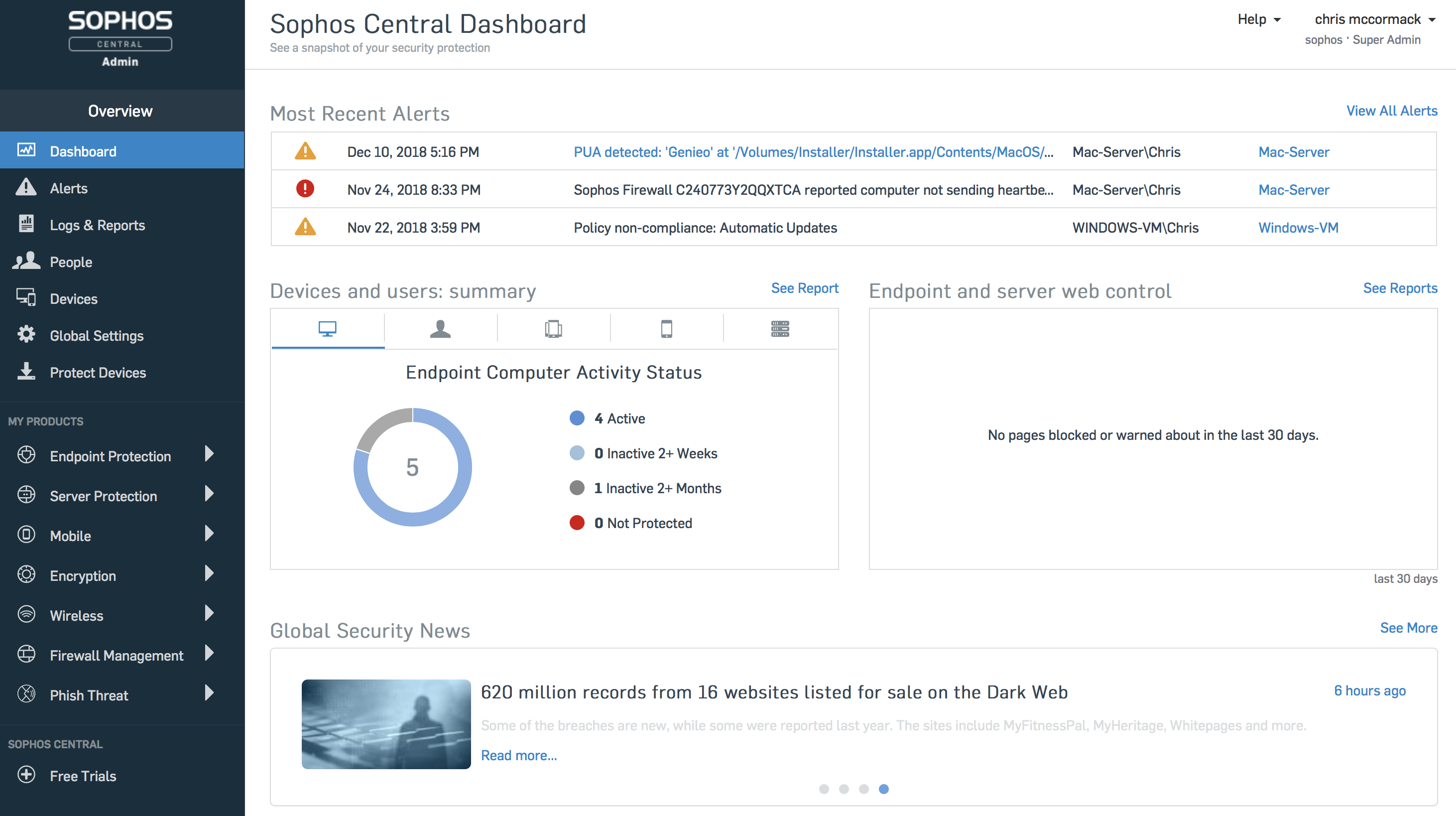 From being the most recognizable antivirus brands for businesses, Sophos has expanded its offering to capture a wider market and make its business-grade security solutions available to PCs and Macs. 
Sophos Home offers advanced real-time protection to safeguard your system from ransomware, hacking, and malicious software. Consumers can choose between their free and premium versions. 
Sophos Home Free already comes with the "always-on" antivirus. This feature protects your system from viruses, malware, worms, bots, Trojans, and potentially unwanted apps, and ransomware.
Sophos Home Free also provides remote management which secures your PC and Mac in any location using a web interface. There is also a parental web filtering protection that lets users control the content that their children can view online. The Sophos Home Free is good for up to three devices. 
If you choose to upgrade to Sophos Home Premium, you still get to enjoy all the basic features that the free version offers. You also get advanced real-time threat protection that shields your system against new and developing malware, virus, PUAs, and program exploits. It protects up to 10 devices.
You also get protection for your banking and credit card information. It also blocks attempts to access your webcam and keystrokes, protects your user login credentials, and removes traces of malware, spyware, virus, and other forms of infections.
Norton Security vs. Sophos: Plans and Pricing Comparison 
Our Norton Security vs Sophos Comparison continues with a look into their plans and pricing.
Norton Security
The Norton AntiVirus Plus is offered for $19.99 for the first year or  $7.99 for the first 12 months. Subscription to a Norton 360 Standard is $39.99 for the first year while Norton 360 Deluxe subscription plan costs $49.99 for the first year. 
The Norton 360 LifeLock Select plan price is $99.99 for the first year or $9.99 for the first 12 months. The Norton 360 LifeLock Advantage plan costs $199.99 for the first year or $19.99 for the first 12 months. 
The Norton 360 LifeLock Ultimate Plus plan price is $299.99 for the first year or $29.99 for the first 12 months while Norton 360 for Gamers plan is offered for $49.99 for the first year or $7.99 for the first 12 months.
Sophos 
A one year license of Sophos Home Premium costs $45 for one year, $78 for 2 years, and $99 for 3 years. As for XG Firewall and Intercept X Endpoint for Businesses, interested consumers need to contact the vendor for a quote.
incidentally, if you are running a business, check out and compare CMMS software options for tracking your maintenance activities.
Norton Security vs. Sophos:
Performance Comparison 
Installation and Setup 
Norton 360 offers a 30-day trial that applies to all tiers including the Norton Antivirus Plus, Deluxe, and the Norton 360 Select. Installing Norton is pretty easy and does not require much system resources. It takes about 1GB of space and brings in minimal background processes with it.
You can take advantage of the Sophos Home Premium trial by downloading the software. The installer size is 289MB. Just click the button to initialize the setup and that's it. Once installed, it will run an initial scan on your system. It takes roughly 20 minutes to complete the scan. You will be prompted to restart to complete the cleanup.
Sophos Home, though, requires 17 background processes and some drivers running in the background. Despite this, it does not make much impact on system performance.
Antivirus
As for the antivirus options, Norton Antivirus Plus offers a quick scan, full system scan, custom scan. The Norton Power Eraser offers a more aggressive scan that can remove harder to detect threats.
On the other hand, Norton Insight detects and reports files that need scanning. This can be useful especially if a new threat is attempting to load itself into your system. The tool may be able to detect possible issues or modules that it does not recognize. 
Sophos Home provides security options that can be accessed using the online interface. To configure the software, click the settings and the browser opens the website where you can log in.  
While this may look inconvenient at first, it may prove to be useful to have a centralized place to manage your antivirus settings. This is especially true if you would have the software installed across your devices. 
Once the web interface is open, you have to enable Real-Time protection, Scheduled Scan, Exceptions, Malicious Traffic Detection, and Artificial Intelligence from the Protection tab. Other antivirus options are available for you to enable/disable by accessing sub-tabs Exploits, Ransomware, and Web. 
Malware protection and content filtering
The last part of our Norton Security vs Sophos comparison will tackle malware protection and content filtering. According to the SE-Labs Home Anti-Malware report for January to March 2020, which tested a variety of vendors for effectiveness in blocking malware, Sophos was able to block all public and targetted attacks.
Norton Life Lock, however, missed one public threat but was able to stop all targeted attacks. As for software ranking, Norton Life Lock and Sophos also got AAA Award from SE for ranking high in accuracy rating and percentage.
Norton AntiVirus Plus is able to block malicious sites and detect requests right at the network level. Once it detects potentially dangerous links it provides users with a detailed alert. As an added, the Norton Antivirus Plus comes with an intelligent firewall. It alerts and asks the user if an untrusted software that is attempting to connect to the internet should be given permission to do so.
Sophos Premium does not have an extensive list of features. One of its prominent features though is its Parental Web Filtering. Parents would be able to control which websites they would allow their children to have access to. 
This feature allows you to block websites that contain harmful content, and even social media site that can be used in phishing scams. The downside, though, the filtering feature works only on popular browsers.
Which antivirus is the right one for you?
Norton Antivirus is lightweight and is packed with features. The standard plan alone already comes with powerful features like secured VPN, Safe Cam, Dark Web Monitoring pls a 10GB cloud, and backup. It didn't perform as well a Sophos, though, but was able to achieve high accuracy and percentage rating. 
The price of the Standard version starts at $39.99 for a one year license then jumps to $79.99 on renewal. That is already a good deal considering the VPN feature that you will get.
Sophos Home's free version is powerful enough to detect and stop most threats. Sophos Home is perfect for those looking to protect more than one device. The free version gets you covered for three devices while the premium account protects up to 10 devices for one year. That should make it worth the price.