Much of today's world relies on apps. Whether for shopping or for financial activities, apps can simplify the process and provide users with a more convenient way to do what they need to do. Businesses are not exempt from this trend, especially as more companies have looked toward software as a solution to their workflows. As a result, developers have had to keep up with the continuously increasing demand for more power and better apps.
The market's answer to the developers' needs comes in the form of rapid application development software. Among the options you can find, there are two that stand out: Microsoft PowerApps and Google App Maker. These systems are well-known within the industry of their capabilities, flexibility, and use.
Created by two of the biggest names in the tech industry, both platforms have much to offers in terms of app building and developer tools. This Microsoft PowerApps vs Google App Maker comparison will provide you with all the information you need to know about these systems. By the end of this article, you and your team should have an idea of which one can best meet your needs.
What is Microsoft PowerApps?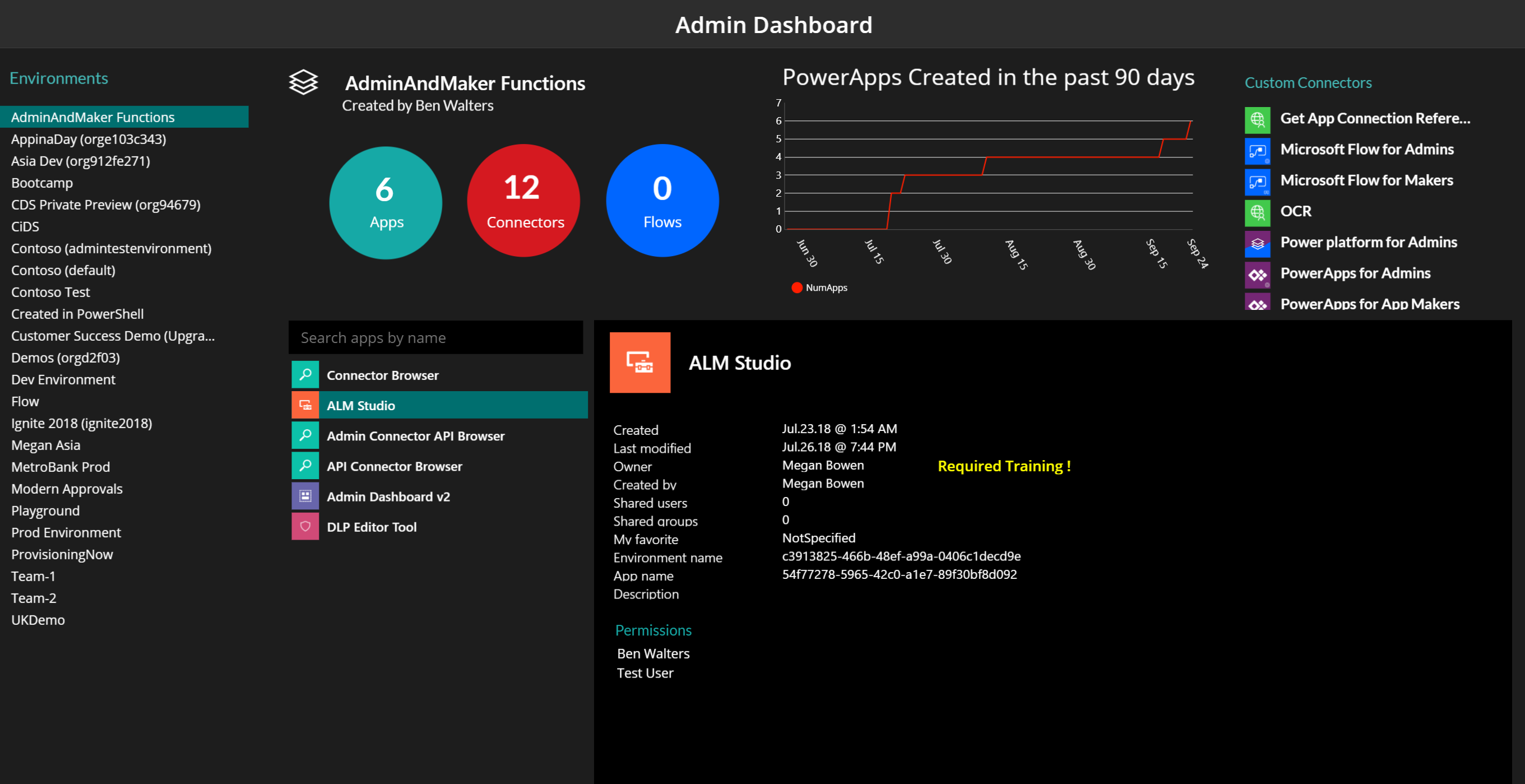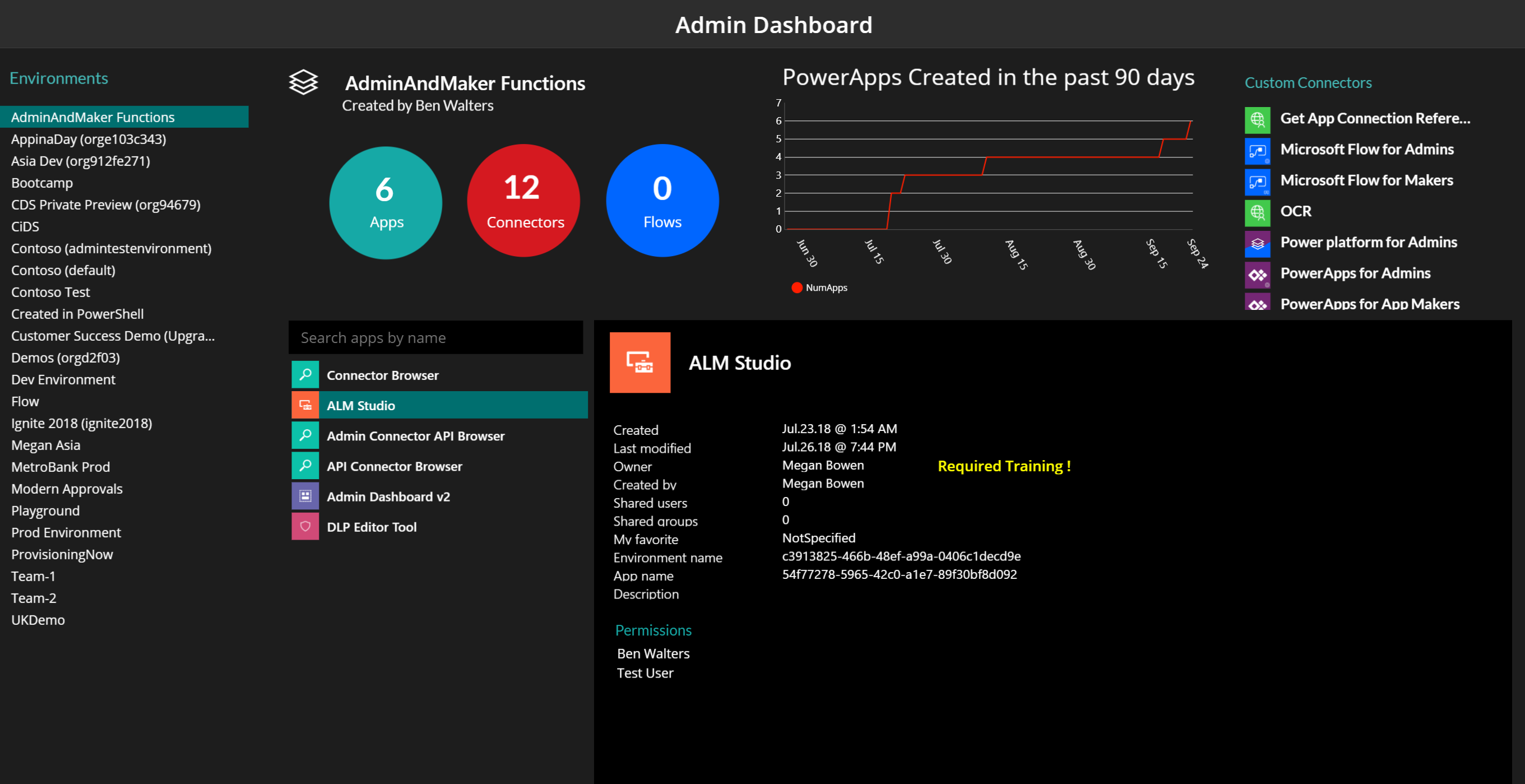 Both Microsoft PowerApps and Google App Maker emphasize low-code app building processes. PowerApps offers synchronization with many of Microsoft's platforms, which includes Dynamics 365 and SharePoint, among others. Through automation and an easy-to-use UI, you and your developers can focus on creating the best business apps and deploy it swiftly and efficiently.
What is Google App Maker?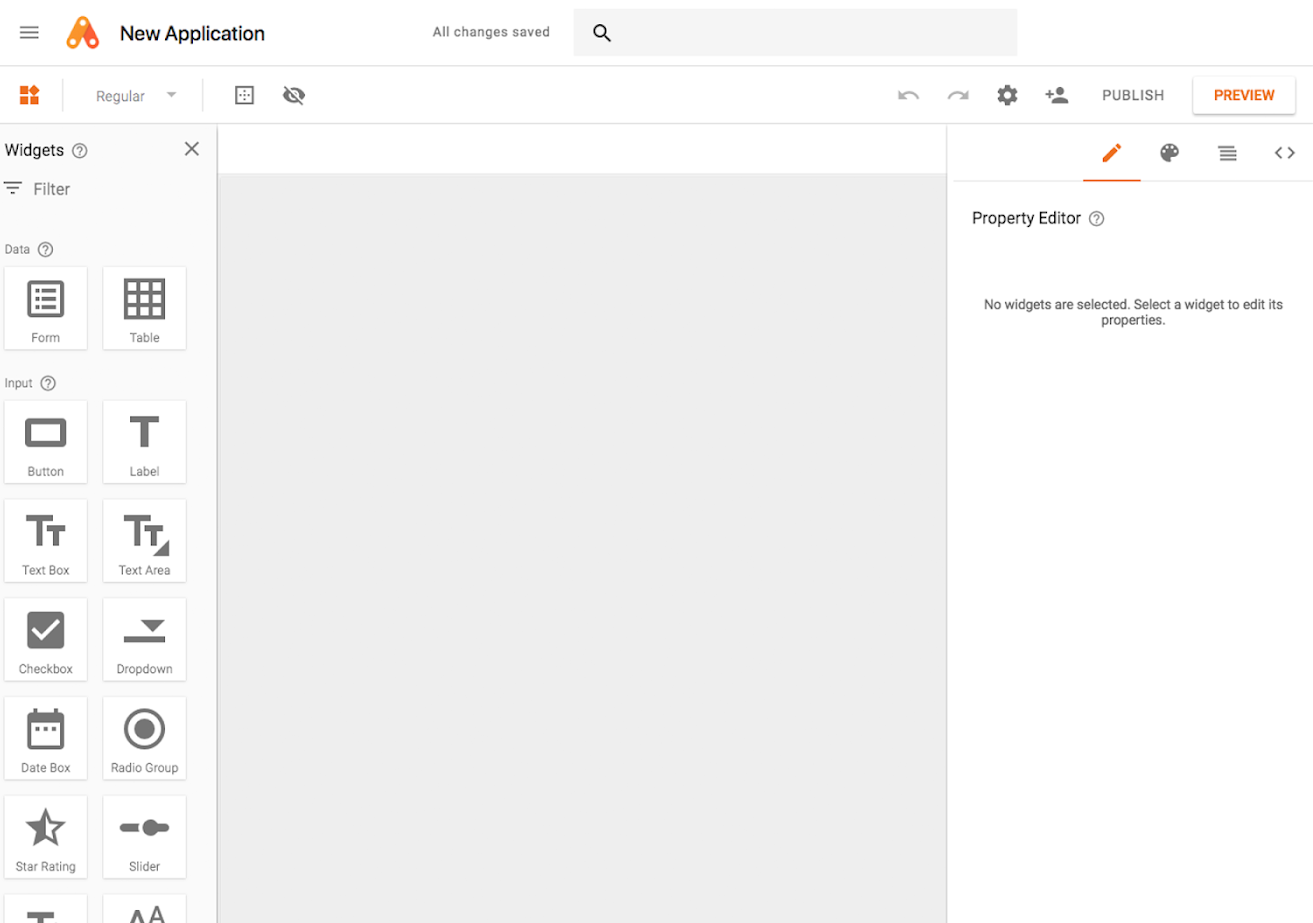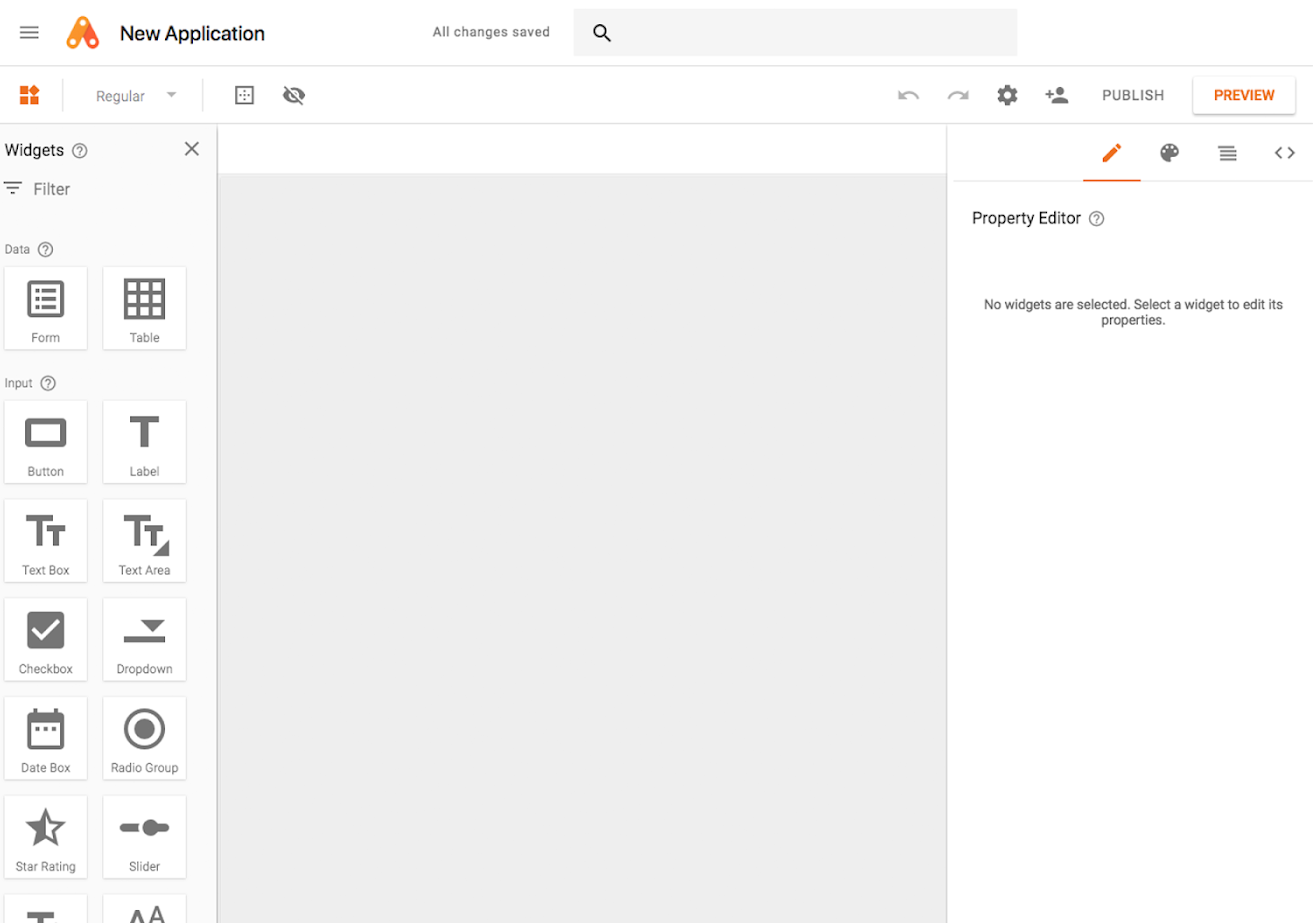 Google App Maker focuses on providing you and your team with access to the latest Apps Script along with informative tutorials that were created both for starting and veteran app developers. Like Microsoft PowerApps, Google App Maker also provides seamless synchronization with other Google-created systems, such as Calendar and Sheets. With pre-built templates and other features to be discussed below, both Microsoft and Google's offerings are solid options if you need a rapid app development platform.
Microsoft PowerApps vs Google App Maker: Features
App Building Tools
Aside from the easy-to-use interface, both Microsoft PowerApps and Google App Maker have more features to offer you and your team. Microsoft PowerApps offers a robust infrastructure that comes equipped with pre-built templates to get you and your team started and a quick deployment algorithm to help you distribute improvements. This platform also offers AI technology, which can assist you with building and equipping apps with advanced functionality.
Google App Maker focuses on providing you and your team with a simple UI that will help in building apps that are meant to help businesses streamline workflows and scale their operations. Like Microsoft PowerApps, Google App Maker does not require you to take a deep dive into coding and programming. Furthermore, it takes advantage of declarative data modeling, which simplifies building programs in parallel and functions like the systems in our project tracking software analysis.
Security Features
Considering how app building can involve sensitive data and information that could provide hackers with a way to threaten your creations, app building software requires stable security. Microsoft PowerApps provides a security model that is role-based. This model enables you to determine who has access to what information, thereby ensuring that you have full control and visibility over who might be able to threaten you and your customers' security. You can use this for defining the access of employees, which is important if your company structure relies on a hierarchy as it often is for most businesses.
Google App Maker also provides security measures that you can utilize. For one, it offers the same role-based access control that Microsoft PowerApps comes equipped with. In addition, you can limit script and page sharing to app-to-app packages, which means that you have full control over what data to transport. Furthermore, it also allows you and your team to write your own access control server scripts for better protection. Finally, it enables you to interact with your app users by providing you with the tools you need to inform your users about what the app is for and how it will use their information.
Data Source Connections
Similar to how the best CMMS needs a constant maintenance connection, app building software needs stable data source connections to enable you and your team to gain access to servers. Microsoft Power Apps boasts a data source library of more than 260 connectors. In addition, this platform provides you access with Microsoft Dataflex Pro, which can help you and your team complete tasks more efficiently while also ensuring scalability and maximizing process automation tools.
On the other hand, Google App Maker, while they do not provide an exact number, also offers services and data source connections to ensure that you and your team will gain the ability to improve your apps. Among the different types of connections that App Maker provides are query data sources, relation data sources, and create-mode data sources.
Microsoft PowerApps vs Google App Maker: Integrations
The next section in this Microsoft PowerApps vs Google App Maker comparison is integrations, which refers to the systems and applications that you can use and take advantage of within both platforms.
PowerApps integrates with other Microsoft, which includes its cloud service known as One Drive. This platform also integrates with Azure SQL, which provides you and your team access to Microsoft's server and data warehouse. Furthermore, Slack, which is included in our list, Twitter, Facebook, Salesforce, and Dropbox are included in this platform's extensive list of integrations. Microsoft PowerApps thus comes equipped with the integrations you need to help you and your team complete your workflows more efficiently.
In this category, Google App Maker falls a little behind Microsoft PowerApps because it lacks the integrations that the latter system offers. That said, Google App Maker does integrate with Google Analytics. This platform is part of the G Suite Business package, which includes access to Google's advanced services.
Microsoft PowerApps vs Google App Maker: Pricing Packages
The final section of this Microsoft PowerApps vs Google App Maker comparison concerns pricing. Both have a free trial option available, which is useful if you want to try and see what the platforms have to offer you and your team.
In this regard, Microsoft PowerApps is available through two pricing packages along with a number of add-ons that you and your team can choose to get depending on your needs. For users who will only run single apps, this Microsoft PowerApps plan costs $10 per user per month. This package allows you to build and run two custom apps through only one portal. Furthermore, you can also take advantage of the available 50MB database capacity and 400MB file capacity.
The second plan for Microsoft PowerApps, which enables you and your team to run unlimited applications for numerous business settings. It provides you with an unlimited ability to build and run custom apps alongside 250MB database capacity and 2GB file capacity.
You and your team can also choose to add any of the optional services that Microsoft PowerApps offer. One of these add-ons is a login capacity, which enables external users to maximize your customer portals. It costs $200 per month for 100 daily login sessions. Another add-on for external users is page view capacity, which will set you back $100 per month for 100,000 page views. Finally, Microsoft PowerApps provides an AI Builder, which costs $500 per unit per month and helps you implemented AI capabilities into the apps you build.
Google App Maker provides limited information on pricing, but it starts at $10 per user per month. As was previously mentioned, it comes bundled with G Suite Business and offers you all other G Suite platforms and capabilities. For more information, you may need to contact the vendor and inquire about what it will cost for all your needs to be met.
Microsoft PowerApps vs Google App Maker: Achieving Efficiency
This comparison article took a deep dive into Microsoft PowerApps and Google App Maker's features, integrations, and pricing. Considering how these platforms are similar in most areas, your decision will need to be based on several things. First, think about the platforms you currently use. Are you predominantly reliant on Microsoft platforms or do you find that you and your team are taking advantage of Google applications more? Microsoft's platform is better for current users of this company's services and the same applies to Google's users.
Another question you need to answer concerns about how much you need extensive integrations with other systems and applications. In this category, Microsoft PowerApps pulls ahead of Google's offering because it integrates with collaboration, social media, and SQL server systems, which can enhance your efficiency and productivity.
The final factor that you will need to consider is whether or not the information presented above covers all your needs. If there is information missing that is critical to your decision-making process, then you will need to contact the vendors and ask the questions you need to be answered. Whichever of these platforms you choose, remember that SaaS is a means for you and your team to achieve not only efficiency but also more goals and better growth.