Business applications have become a vital component in managing operations effectively in today's digital-driven business environment. With business solutions, organizations can easily monitor their sales, expenses, and transactions while allowing them to complete their tax obligations and gain a clear picture of their financial health. 
With a myriad of options available, choosing a suitable business solution can be daunting, especially since each business has unique needs. In this article, we will take an in-depth look at Expensify and QuickBooks, two of the most popular solutions. Keep scrolling and learn more about each solution's perks and downsides in this Expensify vs QuickBooks comparison. 
Expensify Overview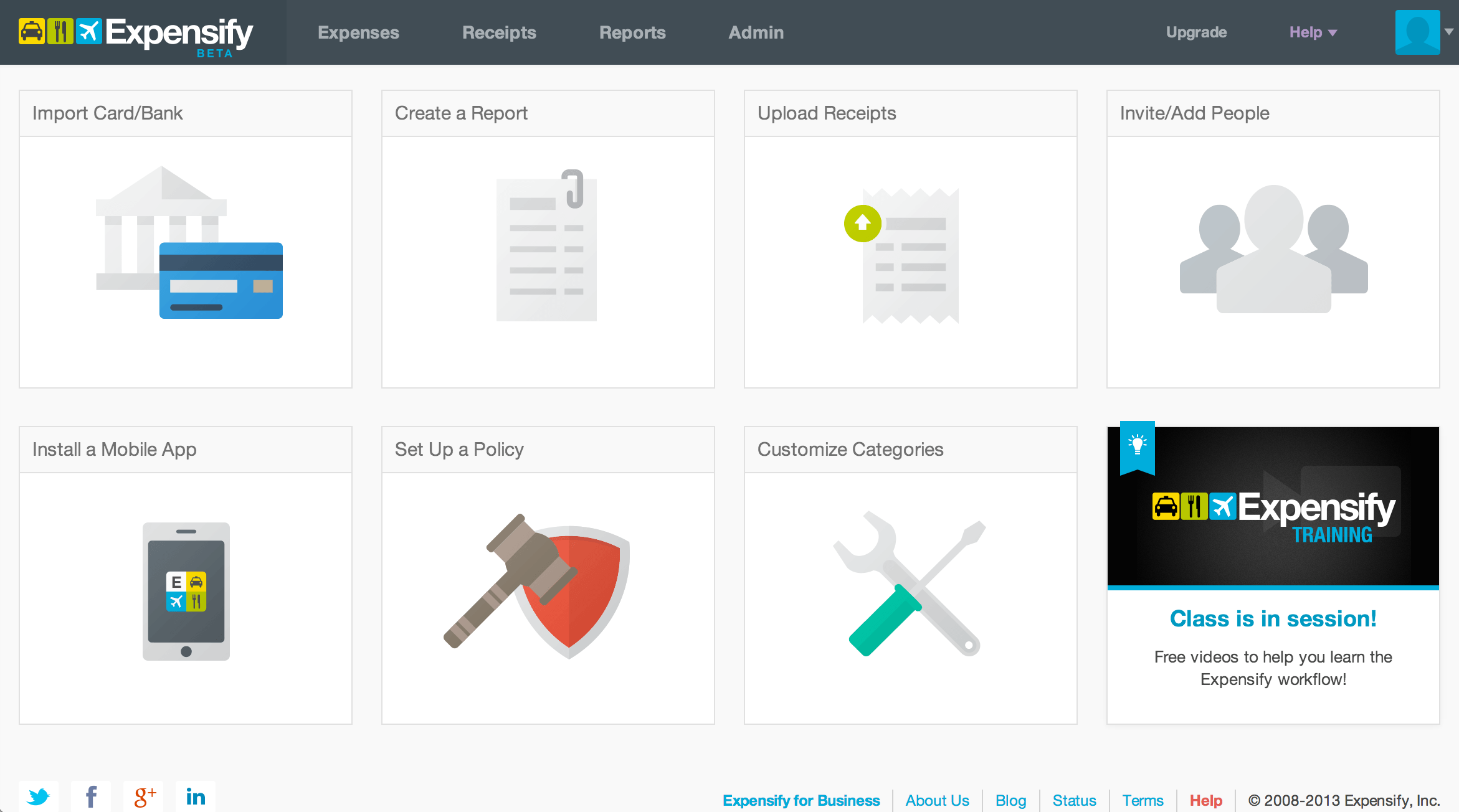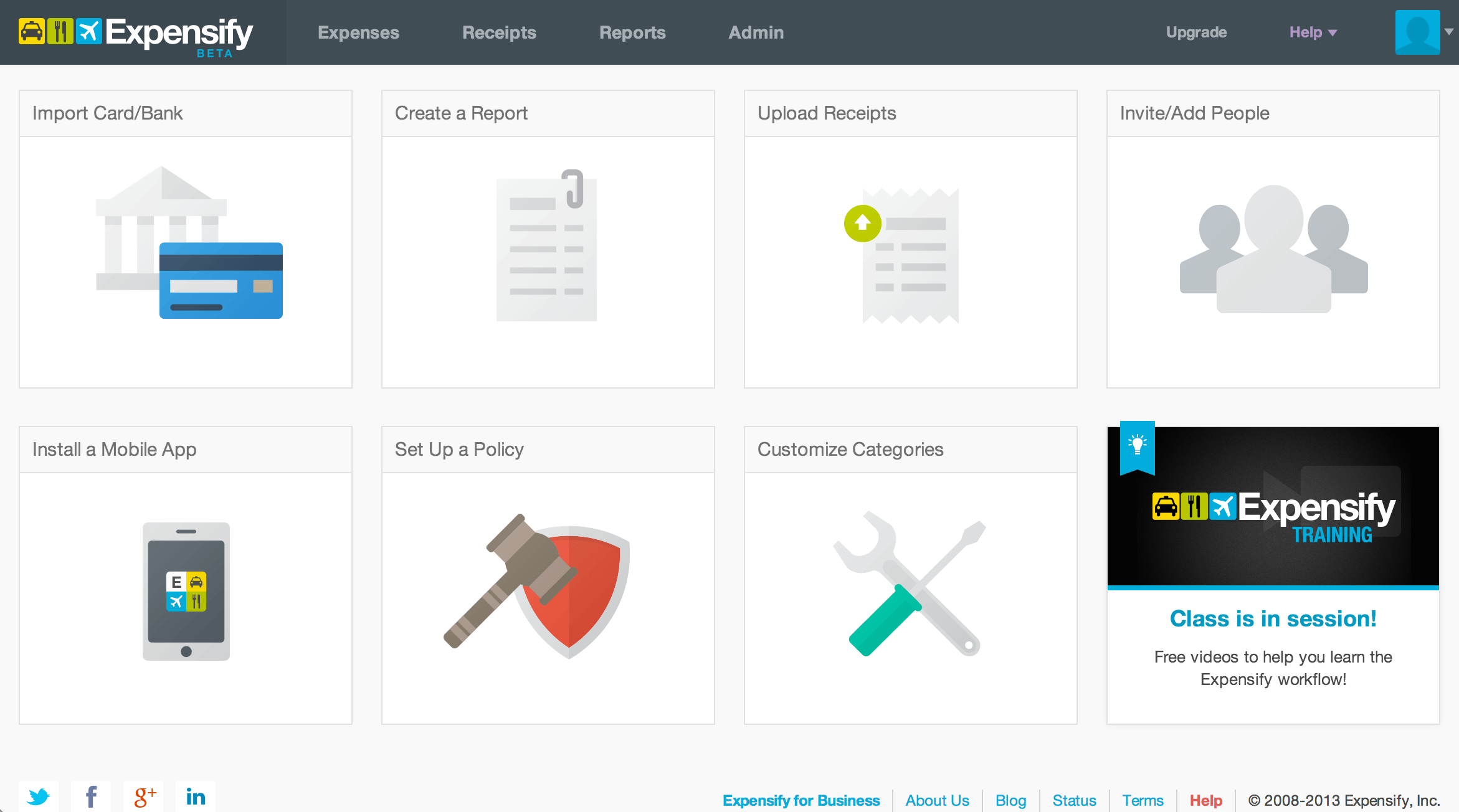 Expensify is a dynamic business system that manages your expenses accurately using real-time money monitoring. With a one-click receipt scanning feature, the software lets you submit a detailed expense report and accounts receivable analysis. 
This added feature ensures that your business stays on top of operations and successfully delivers client orders. What's more, accounts receivable analysis enables businesses to determine invoices that are open and allow them to stay on top of clients that do not pay on time. You can learn more about the unique benefits of performing in-depth accounts receivable software analysis here. 
The OCR SmartScan also lets you capture receipt photos from a web browser using a Google Chrome extension or import them through third-party apps such as Evernote and Dropbox. It also has an intuitive user web dashboard that offers modest reporting the amount you've spent by periods, tags, and categories. 
Besides that, Expensify also supports multiple user roles for easy approval of workflows. Administrators can also customize expense policy roles for their organizations and configure the software to raise expenses that need a review from the manager. 
It integrates with powerful tools that monitor your travel expenses thanks to its integrations with top-notch travel applications like Tripcatcher, Locomote, Travelport, TravelPerk, NexTravel, Egencia, and AirPlus. This allows you to generate detailed travel reports that will enable your business to see the real cost of any travel expense. 
Expensify also monitors mileage with users able to track and subsequently enter mileage data from the mobile app or the web. Besides its travel apps integrations, it also integrates with NetSuite, FreshBooks, Xero, Sage Intacct, and Sage Business Cloud Accounting. You can check this list for other accounting apps that bode well with Expensify. 
Pros:
Easy Categorization of Expenses

QuickBooks Integration

Approval Process

Receipt Scanning
Cons:
Longer SmartScan Processes

Glitchy Default Expenses

Email Duplicates

Credit Card Linking Problems
Expensify Features
Real-time Expense Reports

Advanced Tax Tracking

Automatic Accounting Sync

Automatic Approval

Inbox & Guided Review

Duplicate Expense Detection

Expense Rules

Credit Card Import

Multi-stage Approval Workflow

GL Code Mapping

Custom Business Logic

Single Sign-On
QuickBooks Overview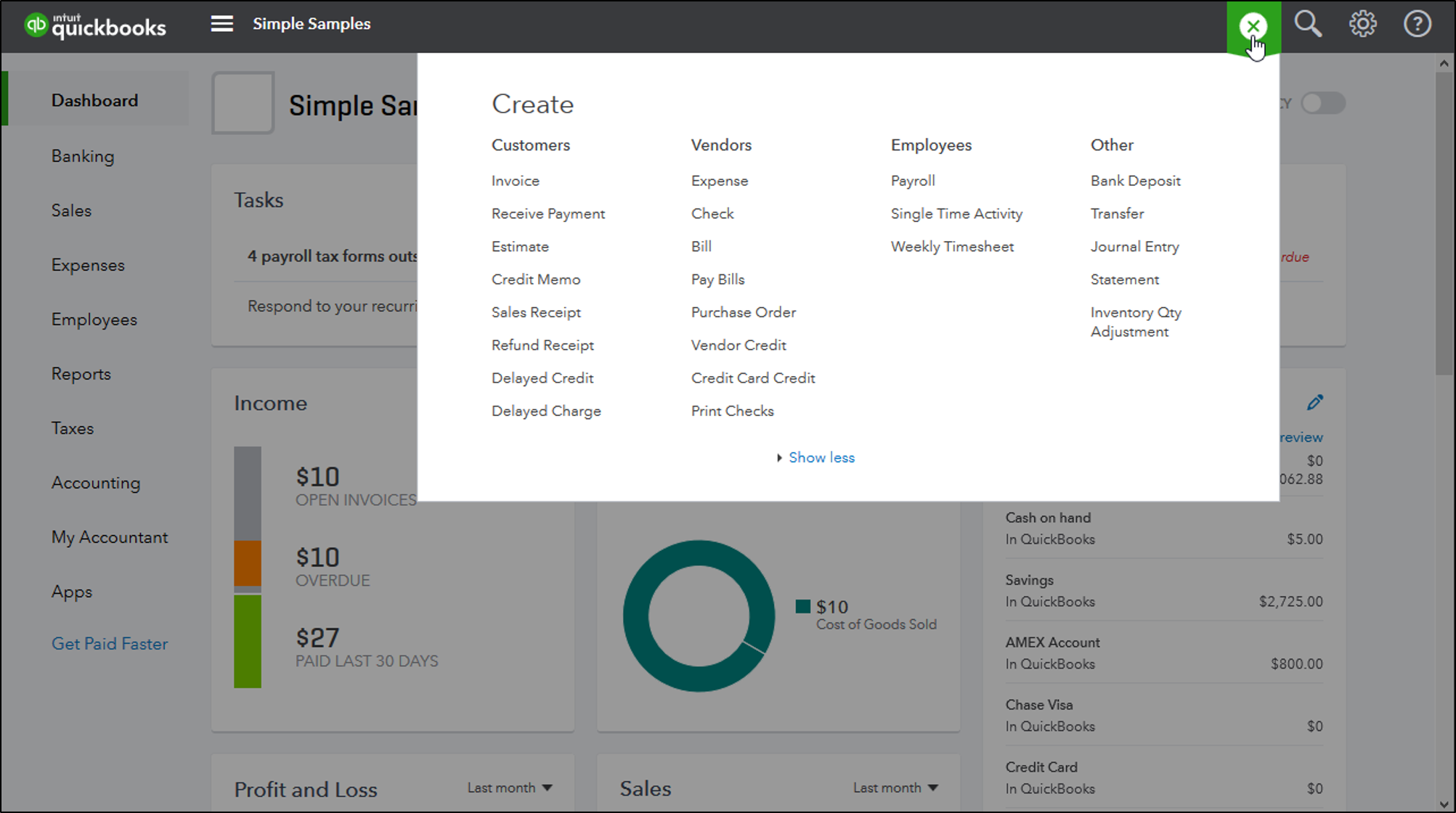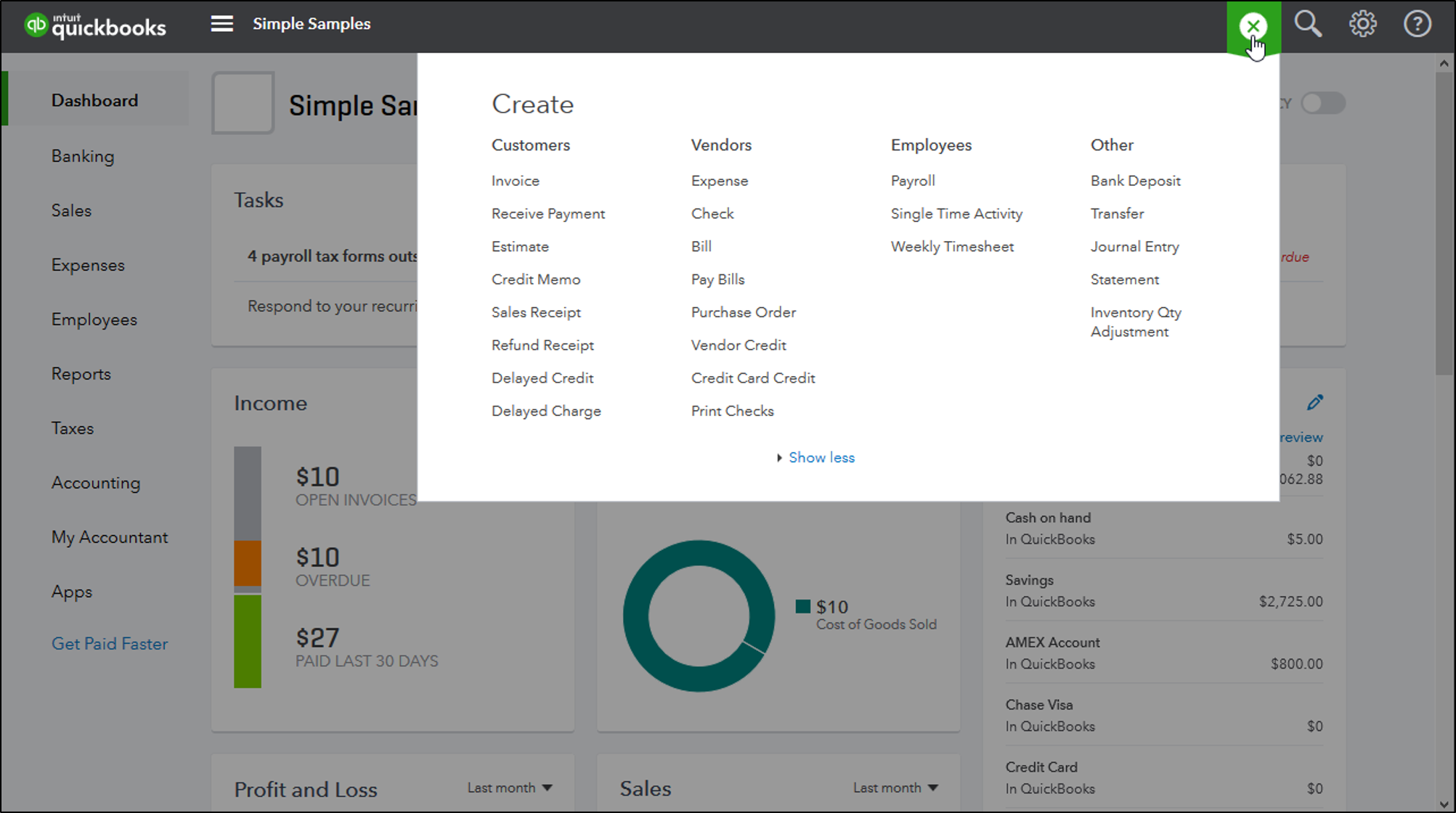 QuickBooks is an easy-to-use accounting solution that provides small businesses with extensibility, flexibility, and depth in performing accounting processes. Launched in 2002, the software has roughly 2.2 million users worldwide and is currently expanding thanks to the release of a project management plugin. 
It also streamlines all the tasks connected with keeping financial accounts in order, especially for business leaders with little to no accounting experience. The solution's primary goal is to help you save financial resources and time by keeping all of your revenues and expenses organized on a centralized platform. 
QuickBooks also integrates with significant banks allowing you to import and classify all bank transactions easily. You can also store pictures of receipts to ensure that you fulfill your tax obligations and avoid hefty fines. 
Moreover, QuickBooks also makes it easy to manage accounts payable, including paying and tracking bills. You can monitor, access, and organize your accounts' payable information anytime in one place. 
Through this process, you can ensure effective management of cash flow and be more informed of how much money is coming into the business. Usually, accounts payables are expected within 15, 30, or 90 days which makes it even more crucial to track and manage it. 
Furthermore, QuickBooks organizes accounts payable information, so you will always know how much you owe vendors and when your bills are due. The moment you pay a statement, the software automatically enters the information into the register for easy reference. You can learn about accounts payable software research to make sure that you stay healthy financially.
Pros:
Comprehensive Accounting Reports

Third-party Applications Compatibility

Easy to Use

Efficient Payroll
Cons:
System Crashes

File Size Issues

Limitation on the Number of Users

Lack of Key Business Reports
QuickBooks Features
Cloud Accounting

Invoicing

Accountant Access

User Support

Data Security

Email Template Customization

Calendar View

Banking Transaction Management

Deposit Slips

Report Center

Payment Tracking
Point of Comparison
A comprehensive Expensify vs QuickBooks comparison article needs to consider factors such as pricing, key features, and ease of use. This way, businesses can gain a complete overview of each software and make an educated decision regarding their next software purchase. 
Pricing
Expensify and QuickBooks provide extensive pricing options for their software packages. Both software also offers free trials that allow you to determine what it can do to your business without any risk. 
Pricing packages for Expensify is divided for individuals and groups. Individual packages include the Track and Submit pricing plans, which are both pegged at $4.99 monthly. Every single package comes with unlimited SmartScans, automatic mileage tracking, and auto-categorization of expenses.
Group packages are also classified into collect and control plans, respectively. The collect plan, which comes with a free Expensify card, is priced at $5 per user monthly while the control package is billed at $9 per month. 
Meanwhile, QuickBooks offers three pricing packages: the Simple Start, Essentials, and Plus plans. The Simple Start plan, which comes with a 30-day free trial, starts at $7.50 per month while the Essentials package, which suits small and mid-sized businesses, is pegged at $11.50 monthly. 
Both Simple Start and Essentials are designed to work on PC, Mac, and mobile. It can also create and send unlimited invoices while simultaneously tracking and managing your sales taxes. On the other hand, the Plus Plan includes all Essential features and comes in on a monthly price of $15.50. 
Key Features
Expensify helps you easily track your receipts and manage expenses thanks to its OCR scanning feature. With Expensify, you can quickly streamline how your employees report payments, the approval process, and the export of that information to your accounting package. 
Interestingly, Expensify also integrates with QuickBooks, which expedites the generation of Excel reports. With its QuickBooks integration, users will no longer have to attach their receipts to a page to ensure that a proper receipt would coincide with the appropriate line item. 
Whereas QuickBooks itself is an accounting software package that manages your books and creates user privileges for easier access. While it does not have Expensify's ability to grant approval access control, QuickBooks more than makes up for its shortcomings with its multiple accounting integration and analytics features. 
QuickBooks has budgeting and forecasting capabilities, which makes it easier for businesses to come up with a comprehensive plan based on reliable insights. It also provides banking integration, which helps resolve credit cards that link problems that are relatively common in Expensify. 
Regardless of their differences, QuickBooks and Expensify share some similarities, particularly when it comes to the deployment process. Both software can be deployed into multiple devices, including Windows, Mac, desktop platforms, Android, and iOS. 
Ease of Use
The most critical factor in software adoption is ease of use. After all, ease of use will ensure that your team's daily workflow is simple, quick, consistent, and coherent with your goals.
Dissimilar to typical accounting solutions, QuickBooks is not only intuitive but easy to understand even for business individuals who lack a financial and accounting background. It sports a centralized dashboard that allows users to gain insights into organizational performance and business trends using key performance indicators. 
It is worth mentioning that QuickBooks may often pose navigational difficulties and a semi-steep learning curve. This is the opposite of Expensify, making it easier for users to navigate the entire workflow thanks to its ability to automate the expense management process.
Expensify can also extract the necessary information from the photo of a receipt and subsequently create an accurate expense entry. Though, it occasionally freezes up, especially if you are sending extensive reports.
Besides the occasional freeze, creating internal reports may also be challenging as administrators may need to use specific formulas to create a report. Whereas, QuickBooks has templates for multiple types of reports that provide you with the power to build reports your way for greater control over your information. 
Overall, the intuitive nature and ease of use QuickBooks and Expensify help reduce the onboarding time of new users while ensuring efficiency and eliminating the tediousness of managing spreadsheets. Best of all, both solutions also have detailed help and support resources that make it even easier to use the software without requiring any technical IT help. 
Choosing a Suitable Solution
In our Expensify vs QuickBooks comparison, we laid out several factors that might help you choose the best solution for your business. By now, you probably already have a choice between these two solutions, but here are specific points to remember to ensure you make the right decision. 
Expensify is a scalable expense management solution that makes it easier for users to transcribe the receipts' information. 
QuickBooks allows you to track underlying accounting transactions such as checks, invoices, and sales receipts to simplify the process of bookkeeping. 
While QuickBooks is the better option for bookkeepers, choosing Expensify might be suitable, especially if you are looking for a solution that allows approved reports to be processed immediately and employees reimbursed the next day. Ultimately, your business's most suitable option will often rely on your unique needs, so it is always essential to evaluate your goals and objectives to ensure a smart purchase.