If you are starting a business or already managing one, promoting your products and services is very important. Considering the competition in today's market, entrepreneurs must innovate and find more ways to showcase and sell to their clients.
Putting up an online store through social media platforms can be an option. Or you can create a business website to sell your products and services more extensively. This way, you can expand your client reach and provide more information to your potential customers.
Most entrepreneurs think that creating a website costs a fortune. But the truth is, you don't have to spend so much to build a beautiful and functional website. Several website builders are available to make life easier for you. Through website builders, entrepreneurs can create their website with or without coding knowledge. You no longer need to hire an expert to create a website for your business, which can be costly for small businesses. Check out our article if you want to further deep-dive on the different types, features, benefits, and trends of website builder software solutions this 2020.
In this article, we will discuss two website builders that can help you create a functional and practical website. Their particular features, functionalities, pricing, and advantages and disadvantages will be analyzed and weighed to determine which software is better. Let's take a look at the Elementor vs Wix comparison.
Elementor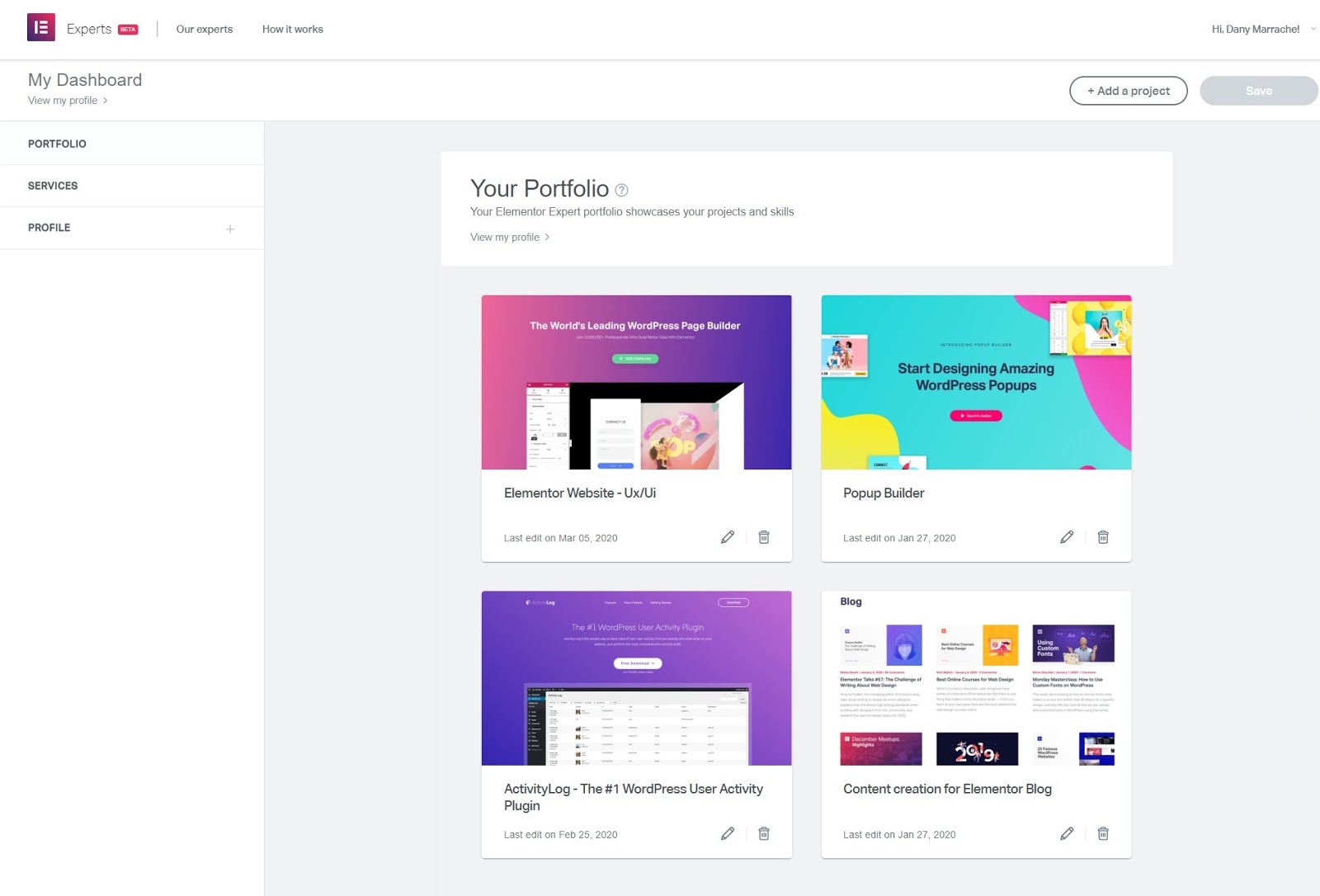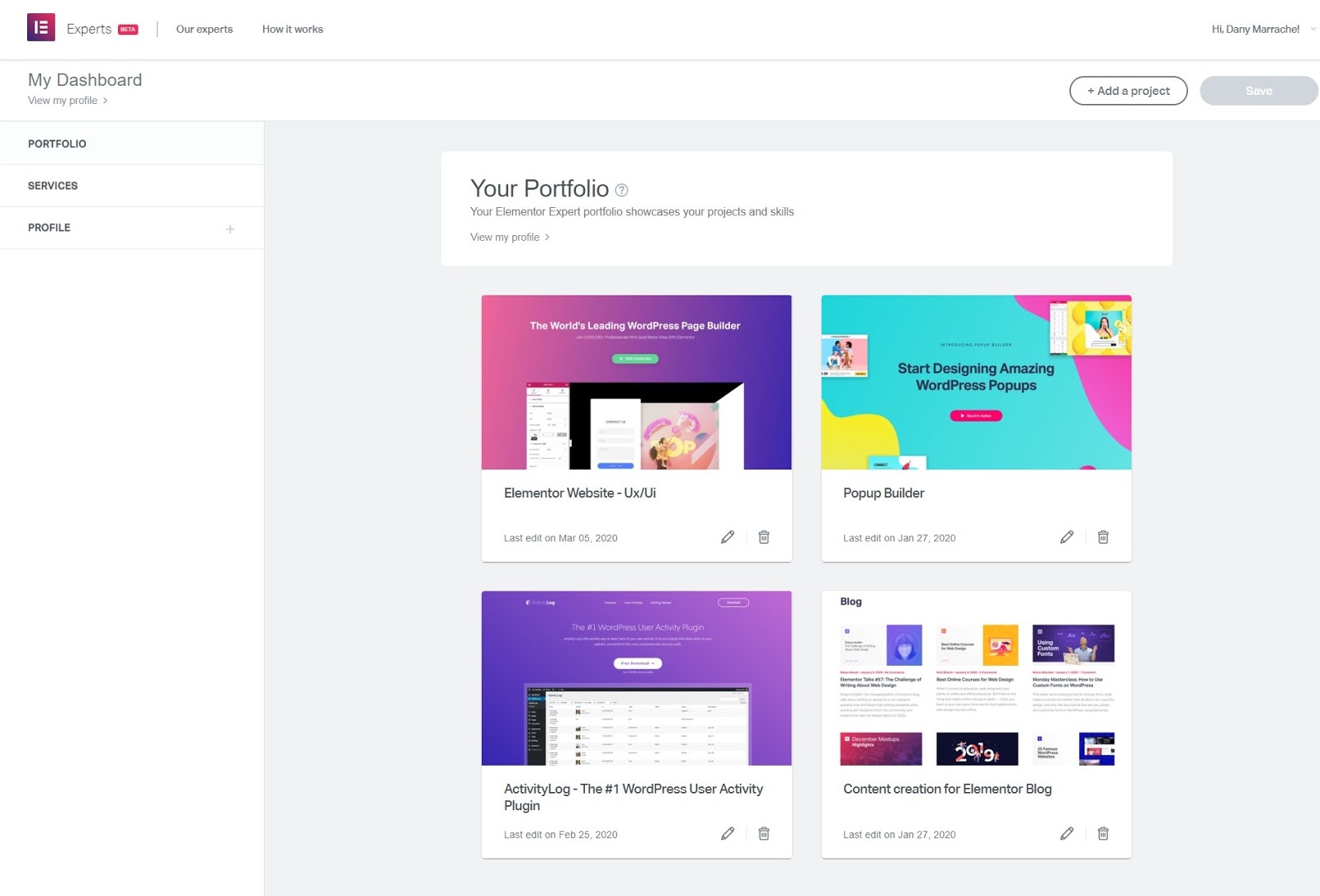 Overview
Elementor is a page builder that allows you to create complex layouts in the easiest way possible. Aside from that, Elementor also supports live designing, which is a great help for users because they will no longer have to switch from editing to preview mode. With Elementor, you can build a website with high-level displays on your own.
Elementor offers unlimited design options, a ton of handy widgets, a library of templates, editing tools, and many more cool features. With its limitless plugins, users can design the layout of their page uniquely, which they can't do using other website builder brands.
The user interface of Elementor is also straightforward, so first time users should not worry about getting the hang of it. Its drag-and-drop functionality makes it easier for users to achieve their desired design. Elementor can help you customize everything that you want – from your website's heading, text, fonts, images, and more.
Pros and Cons
Pros of Elementor:
A free plan is available
Unlimited customization features
Live designing is functional
Unique widgets
Cons of Elementor:
Some themes and plugins are not compatible
Customer support is not very active
Limited options when designing different types of websites
Wix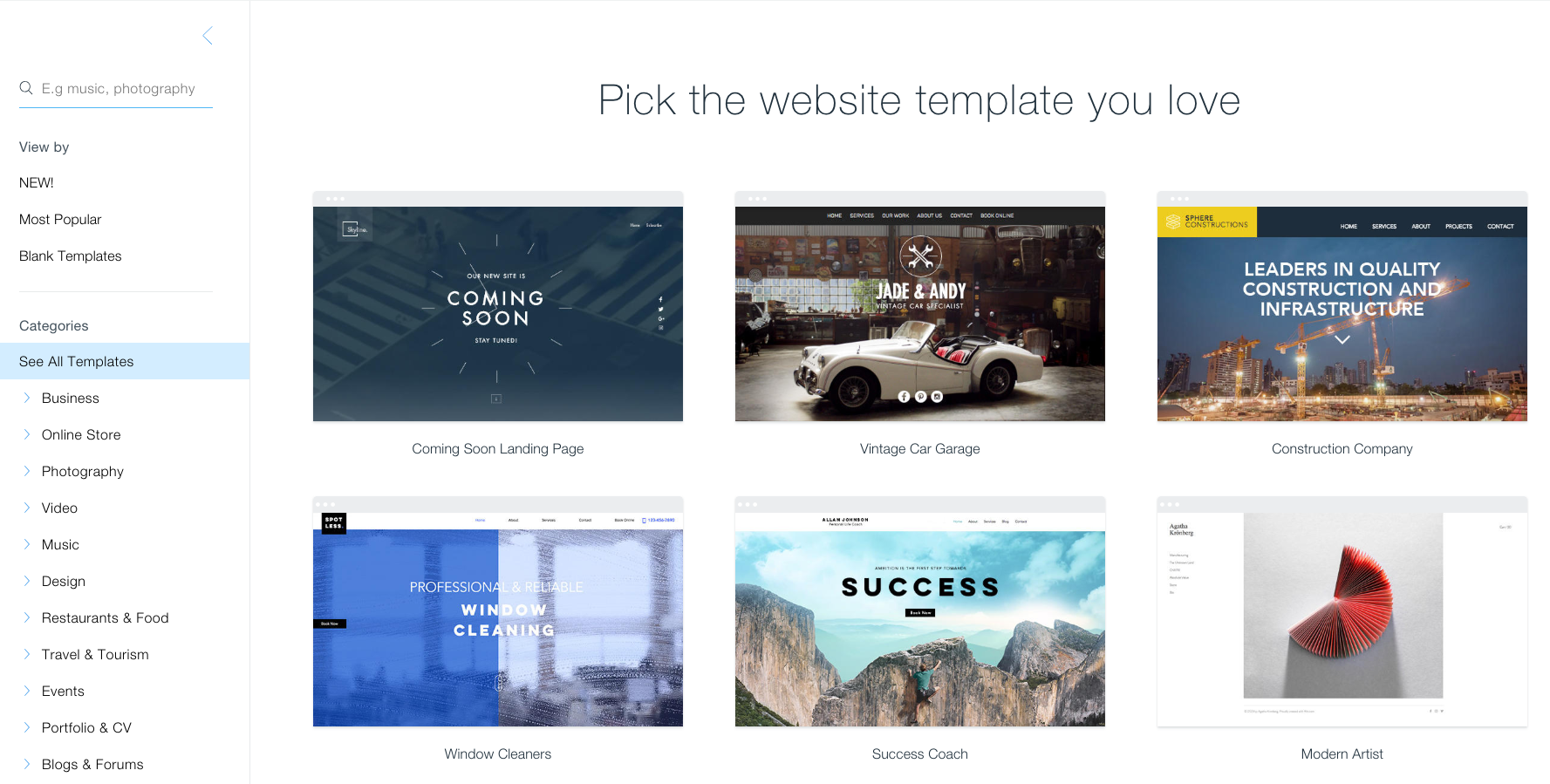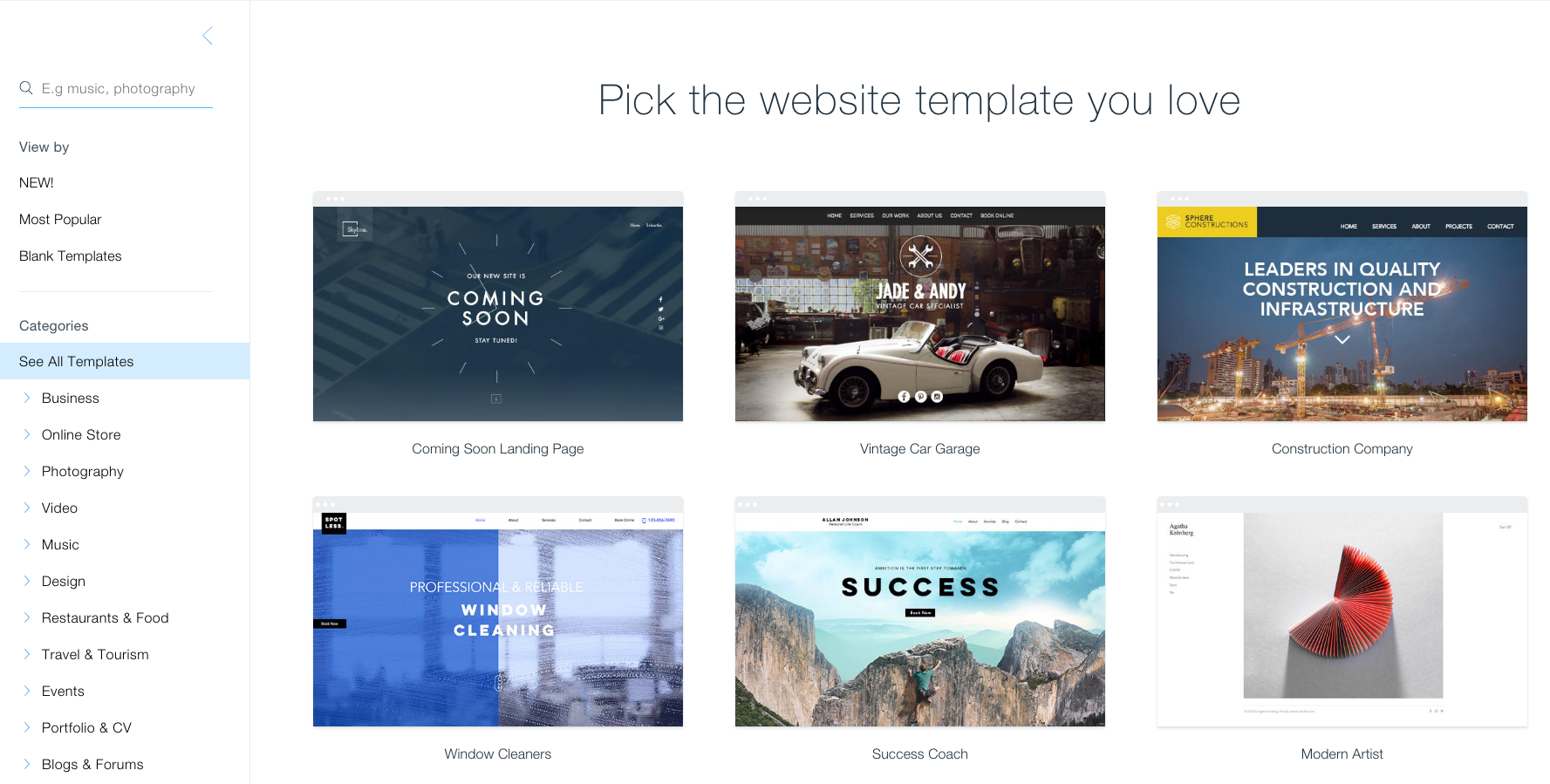 Overview
Wix is an affordable and easy-to-use website builder used by millions of people globally. Similar to Elementor, Wix enables users to create a website without coding skills. Also, both website builder supports the drag-and-drop functionality, which makes website designing hassle-free.
Wix is the ideal platform for businesses that want to create a website. It has tailored features that can help your business create and manage a site. A library of templates is available with specific designs for different industries. Also, Wix provides more functional business features such as email marketing, appointment and booking forms, and subscription forms.
Aside from this, Wix is also an all-inclusive platform for online selling or ecommerce. It allows you to sell a variety of products, create discount coupons, promotions, shipping options, and manage your online store conveniently through its mobile app. You can use content management systems in this guide to help you manage your product uploads and more.
With its over 500 templates, Wix is not only limited to business and ecommerce websites. Through Wix, you can create a personal website to showcase your skills. May it be a portfolio or site for your events like birthdays or weddings, Wix can provide it for you. Apart from this, you can also create a blog out of Wix's features and templates. You can create blog posts and categorize them and add a comment section for your viewers. If your blog needs more improvement, read this article.
Pros and Cons
Pros of Wix:
Affordable pricing plans
Unlimited customization features and tools
Unique and functional templates
Cloud storage
Cons of Wix:
The free plan has limited functionalities
The user interface is a little sparse
Costs can stack up over time as you scale up
Comparison of Features
As a website builder, Elementor and Wix has similar, as well as varied, features. With that, let's see an Elementor vs Wix comparison of each tool's offerings and capabilities.
Customization
Both Elementor and Wix provide unlimited customization features for its users. This is essential for entrepreneurs and freelancers to create a beautiful website that will make them stand out among other competitors.
With Elementor's drag-and-drop editor, your creating and designing process becomes easy and quick. Its theme builder feature allows you to customize almost everything on your website, from header to footer.
Additionally, Elementor's pop up builder can allow you to create a full screen, hello and bottom bar, slide-in, and classic modal pop-ups. You can utilize these pop-ups for making announcements, news updates, promotional banners, or welcome pop-up messages for new users.
Similarly, Wix provides its users unlimited access to how much customization they want. With Wix, users can create a personal logo in a matter of minutes, making it easier to set up the display of their website. This is made possible through the artificial intelligence (AI) platform of Wix.
Templates
Elementor offers a template library for both Elementor Free and Pro. Users can explore and download over 200 templates that Elementor has created and designed. These templates can then be customized to match the color scheme of your website. This allows you to build pages easier and faster than before..
In comparison, Wix can be more unique than Elemetor because it is a classic template-based builder and a modern artificial intelligence platform at the same time. A classic template-based builder enables you to choose your desired template and customize it. On the other hand, an artificial intelligence platform works by asking you specific questions regarding your design preferences. If these two are combined, Wix can design and provide you a website with a more specified layout based on your preferences – and of course, you can still create limited modifications if you want to.
Tools and Widgets
Elementor provides a variety of tools and widgets. Users have access to over 80 widgets, which gives you advanced customization features. With this, users no longer have to install additional plugins because they can find everything they need in Elementor. However, third-party widgets are available for users who want to have more varieties of widgets.
With Wix, you can add handmade illustrations to spice up the design and artistry of your website. These illustrations are made possible through Wix's Velcro Art images. You can pick any image or icon that you want and customize its design, color, size, opacity, or animation to perfectly match your website.
However, Wix can provide more tools and widgets to users because of its very own Wix App Market. The Wix App Market contains hundreds of third-party tools that users can utilize and install to create a better website – feature and functionality wise.
Pricing
Elementor is developed to help entrepreneurs create stunning web designs easily. Because of this, Elementor developers decided to provide users a free version, or they can upgrade their licenses if they want to. Elementor Pro is available for users at an annual price of $49 for one site, $99 for three sites, and $199 for unlimited sites. You can pay through PayPal or any credit card for your Elementor Pro subscription.
Meanwhile, Wix offers four types of plans for its users. First is the free plan, which offers limited functionalities. Second is the Combo plan, which starts at $8.50 per month. Third is the Unlimited plan for $14 per month and provides extra features and additional storage. Lastly, the VIP plan costs $29 per month and gives you email campaign functionalities and additional storage.
Additionally, Wix also offers a set of plans specifically for ecommerce businesses. Aside from the free plan, the Business Basic plan is available at $20 per month. The Business Basic plan allows you to accept online payments. Next is the Business Unlimited plan, which lets you create your logo and increase storage for a price of $25 per month. Their last top tier plan is the Business VIP for $35 per month. This plan is best for larger online stores, and you can get priority access to their customer support.
In this part of the Elementor vs Wix Comparison, Wix's pricing options show that it can cater better to the needs and budget of their users. Wix has demonstrated that it can meet various businesses' needs, which can be why many companies choose to use their platform. However, the price for Elementor's plans are also reasonable, and the features and functionalities that come with them are beneficial and practical.
Which is the better website builder for you?
Though both software can perform to the best of their capabilities and build better websites, users will eventually have to choose one over the other. Some may prefer Elementor over Wix because of its notable features such as live designing and pop up builders. On the contrary, some users might think Wix is better because it can create websites for business or personal use.
Only you can determine which website builder is best depending on the purpose and type of website that you wish to create. If you want a neat and simple website, you can use Elementor. At the same time, you can use Wix if you want a website with more specific themes and displays.