With the steep rise in cybercrimes and virus attacks, it has become essential to keep your computer safe and secure from cyber threats. Your security suite needs to be up to date because hackers and criminals are devising ever new software to penetrate computers. This article can help you out as it summarizes 5 top security suites that you can use to protect your computer.
Bitdefender Total Security (2014) – $69.95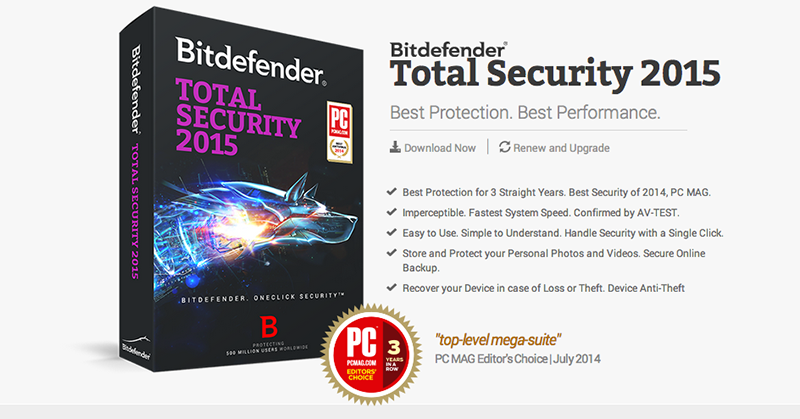 This suite has created a reputation for itself by scoring good results in antivirus tests. It offers reliable phishing and spam protection, a strong firewall, parental control to keep kids out of dangerous sites, password management, and a safe browser. Other features include file encryption, vulnerability scan, and anti-theft protection.
On the flip side, the Bitdefender Total Security can affect performance. Its password management could also do with some improvement. Overall, this suite is a good investment for its extra features and efficient components.
Norton Internet Security (2014) – 79.99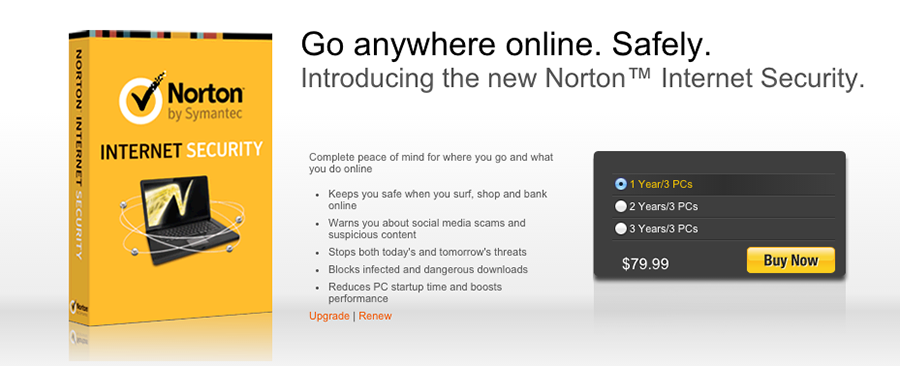 Norton Internet Security stands out for its dependable protection against fraudulent and malicious websites. You can utilize Norton's parental control and password manager services with this suite. The firewall is powerful and spam filtering is effective. This suite has minimal impact on computer performance.
Norton Internet Security is a good buy for its anti-phishing and firewall protection. The price may be a bit steep but experts recommend this suite for its high quality components.
Webroot SecureAnywhere Internet Security Complete (2014) – $59.99

Webroot's security suite is recommended for its quick installation. It offers excellent anti-phishing and malware removal capabilities. The firewall is robust. You can protect mobiles, Mac, and PC with this software. Other features include file shredding and online backup. The suite is easy on computer performance.
Minor drawbacks are difficulty in malware removal, and lack of file sharing feature during online backup. This suite does not offer parental control and anti-spam elements. You can buy it if all you need is basic security protection plus additional features like password management and backup.
Kaspersky Internet Security (2014) – $32.76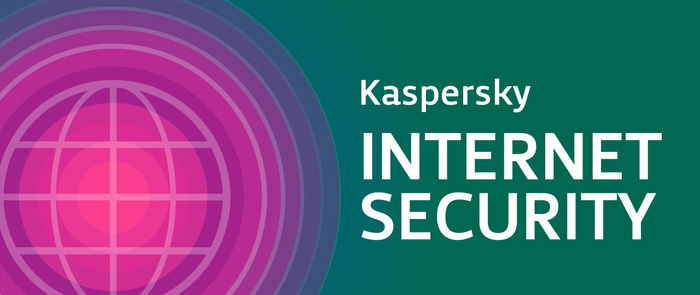 Kaspersky's suite scores well on anti-virus and malware removal lab tests. The phishing detection and spam filtering features are top quality. This software stands out for its excellent parental control component. You can use the Safe Money capability to ensure all your online transactions are secure.
One drawback is that the parental control feature does not offer remote monitoring. Overall, this suite offers great value for its relatively cheap price.
McAfee Internet Security 2014 – $15.23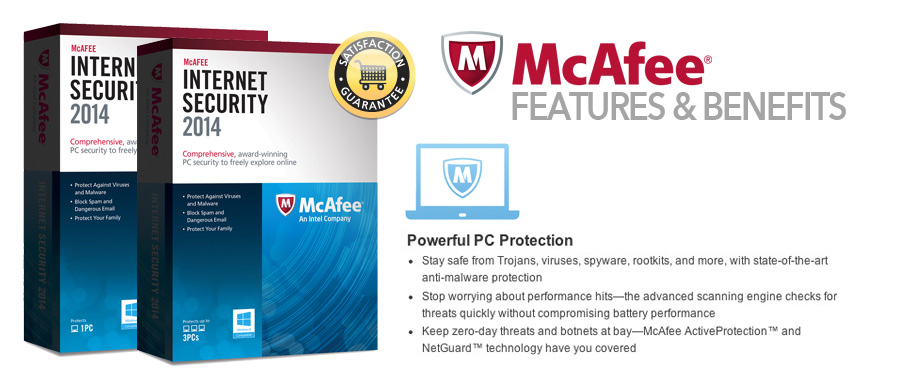 This suite is the least expensive on our list. But it does not lack quality as it scores high on lab tests. You can use the CleanBoot CD to solve installation issues. The SiteAdvisor feature can help you block unsafe websites. The firewall is intelligent and throws up minimal hassles. Other top features include reliable spam filter, system tune-up, remote management, and shredder.
Shortcomings are limited parental control capability and slowing down email downloads due to anti-spam filtering. You are assured of dependable spam filtering and malware protection with this cheap and effective security suite.