Simple online activities such as browsing and downloading are traceable, which puts your identity and other personal information at extreme risk. The good news is that with the proliferation of VPNs, or virtual private networks, you can surf the web while cloaking your identity through a series of data encryption and sending out a false IP address. That means you can surf and scour the web with your data secured and your information almost non-existent.
One of the most popular VPN service providers in the world is the UK-based HideMyAss! Currently, the HideMyAss! Network consists of 591 servers based in 69 countries. With such infrastructure, HideMyAss! can cover subscribers with over 73,000 alternative IP addresses (which continues to grow, by the way) and is delivered in three common protocols – LLTP, L2TP and OpenVPN. Switching to and from either choices is a breeze for many users.
On top of that, among the reasons why HideMyAss! is extremely popular all over the world is its capability to operate on almost every operating system available. It doesn't matter what device you are using or what OS is running in the background, HideMyAss! works fine. Also, people are attracted to the system's vast range of free services offered in their website.
Three pricing plans that starts at $11.52 per month(with money back guarantee), awesome customer support, numerous payment options, and reliable compatibility with almost every mobile devices and operating systems make HideMyAss! a top contender in the VPN landscape. That being said, there others out there that can perform at par with HideMyAss! and provide users with similar, if not better services and features.
Listed below are three of the best alternatives to HideMyAss!
1. Hotspot Shield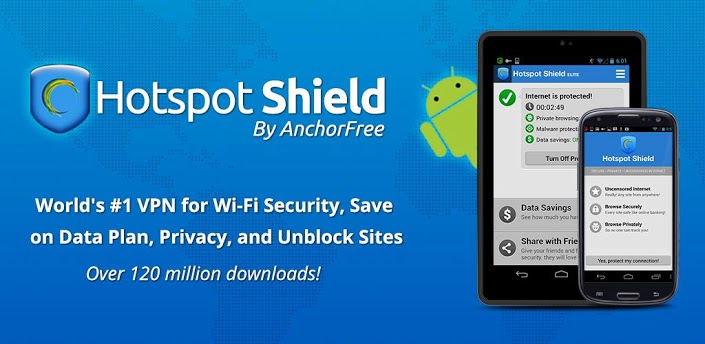 Developed by the Silicon Valley-based AnchorFree, Inc., Hotspot Shield was launched in 2005 to serve as free platform for various purposes – malware protection, Internet security, and getting access to blocked or hidden websites among others. Hotspot Shield is also a flexible software application, being able to run on leading operating systems on a myriad of mobile and desk-based devices like Microsoft Windows, OS X, iOS, and Android.
Available in multiple languages, Hotspot Shield's reputation as a globally renowned software grew exponentially during the Arab Spring protests in Egypt, Tunisia, and Libya from 2010 to 2013. Protestors and their supporters relied heavily on Hotspot Shield to bypass internet censorship measures implemented by the government to convey their messages to the media and communicate with their fellow protesters and supporters.
In 2012, the number of United States-based users of the software significantly increased, specifically those who use Mac computers. Over 500,000 Mac computers were infected by the Flashback virus and Hotspot Shield was counted as one of the best solutions to counter the threat, preventing more infections and infiltrations via cloud sides.
2. Spotflux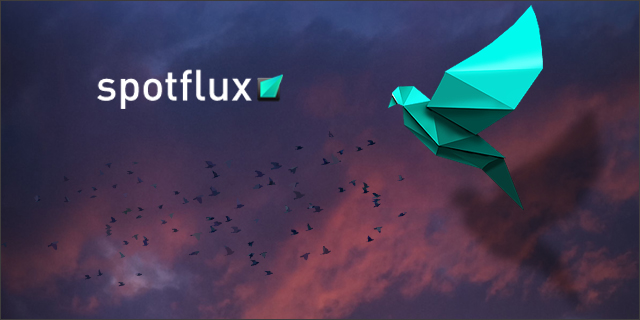 Spotflux protects its users' privacy by encrypting and compressing their mobile internet traffic. Spotflux is an ultra flexible application, capable of running in a throng of mobile connectivity and internet devices across various operating systems, including Windows, Mac, iOS, and Google.
A free version is available, which hides users' IP addresses effectively but has limited support and can be slow at times due to the presence of ads by sponsors. Advanced versions that carry significant price tags, however, provide better features, including enhanced security, no ads for fast browsing, and premium support among others. Priced plans for Spotflux starts at $5.99 a year for mobile devices only.
3. CyberGhost VPN

More than 4 million users trust CyberGhost VPN for their internet security and anonymous browsing operations. What makes CyberGhost VPN a reliable option for anonymous internet activities is its information processing tunnel that is protected by a military grade encryption. That means no parties can detect or intercept private internet conversations, bank account information, and sensitive transactions among others.
Installation is a breeze for first time users. Another useful feature that CyberGhost VPN offers is its ability to access and retrieve lost and locked content. The system can access file databases from all over the world and appropriate various content forms from tons of file-sharing and file hosting sites, ranging from films, software, lyrics, and a lot more. Like many of the leading VPN platforms today, CyberGhost VPN is also available in all devices and runs in all operating systems.
CyberGhost VPN offers a free edition that does extremely well for users who do not heavy browsing and file searching requirements. But the priced versions offer faster browsing speeds, available in multiple countries and supports multiple languages, and carry no ads.