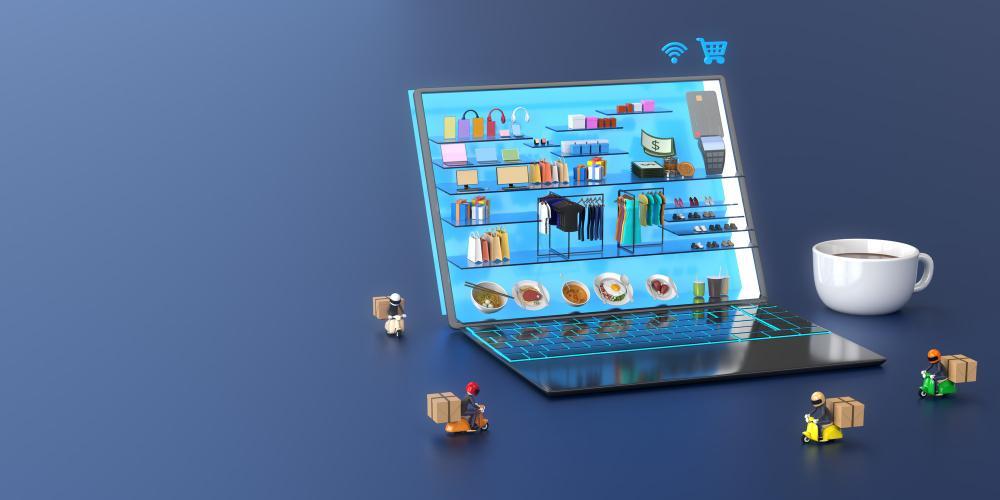 The digital marketing industry is highly volatile and competitive. An SEO strategy working wonders today might become futile tomorrow. That's why many websites struggle to rank higher on the SERP and maintain their position. 
Surprisingly, there's one strategy that is relevant and effective, regardless of market circumstances. 
Yes, you guessed it right! We are talking about link building. It is the technique to acquire high authority and niche-relevant links for your website. 
The secret behind the success of this marketing strategy is that links are a core element of internet operations. It holds distinct site properties together and streamlines the search engine's working. In the absence of links, the ecosystem of Google's algorithm will change, and so will the search results. 
Despite that, 94% of the websites get zero external links. This includes eCommerce sites as well. It is because the site owners and marketers contemplate whether "Link building strategy works for eCommerce sites." 
If you think the same, you've come to the right place. This article will answer all your queries associated with link-building strategy and eCommerce. So, let's get started! 
Link Building & eCommerce
As you might already know, online businesses depend on website traffic to generate sales. Now, the question is- How do eCommerce sites attract customers to their sites? 
There are numerous ways, such as social media promotions, Google ads, promotional blogs, and ranking higher on search engine result pages. For the latter, marketers need to earn links from other high-authority sites. 
In the eyes of Google, these external links are like a vote. The professionals at Outreach Monks explain that these votes indicate that your website is authoritative and trustworthy. It boosts website traffic, improves online brand recognition, and directs referral traffic that makes purchases. 
Are All Created Links Equal? 
A general misconception about link building is that you need to acquire a lot of backlinks to rank higher on search engines. That might have been the scenario if we were living in the early 2010s. However, after the Penguin Algorithm update (in 2012), the way Google ranks its pages have changed. 
Now, Google prioritizes the quality of links more than their quantity. Instead of availing backlinks from random sites (which is a black hat SEO practice), you should focus on creating niche-relevant content and adding your link to it. 
For instance, if you are selling clothes, you should connect with fashion bloggers and magazines to get links to your site. It will drive genuinely interested buyers to the product page and boost revenue. 
In essence, you need to understand the Google webmaster's guidelines and build organic links. Or, you can ease the burden by reading effective link-building strategies. 
Effective Link Building Strategies For eCommerce Website
Did you know that 41% of SEO practitioners believe link-building is the most difficult strategy to follow? It is because there are numerous parameters that one needs to keep in mind while drafting the campaign. 
Fortunately, you can save yourself from hassle yet reap its benefits by using the eCommerce link-building strategies given below. 
1. Leverage Extreme Products
To create brand buzz and grab the mass audience's attention, you can promote extreme products. Simply put, you can get quality links for your seasonal range or new product launches by creating different content concentrated on a specific range. 
This technique facilitates brand interaction on various platforms and drives high traffic. Unlike regular content, where you focus on the product features, the content in this strategy should revolve around the end-user's experience. 
To readers, this type of content provides the surety that your product will cater to their needs. Therefore, it drives convertible leads and lowers the bounce rate. 
Pro Tip: You can use product review and rating websites to leverage this strategy. Or you can collaborate with influencing bloggers and influencers to avail genuine product reviews. While describing the product, they will link to your site's home page or the product page. It will bring the interest of customers, increasing sales. 
2. Try Niche Edits
Niche edits, better known as link insertions, are another effective way to generate powerful and authoritative backlinks. Compared to guest blogging, or product reviews, this method is quite straightforward. 
All you need to do is infuse your link to an already published blog or content. Of course, the content needs to be relevant to the link you wish to incorporate. Suppose you want to add a link to your gadget's page to a blog post. In that case, the blog post must talk about the technology or any relevant content. You'll need to decide on an anchor text or keyword with which you would like to link the page. 
Nevertheless, finding relevant and appropriate content is a tricky task here. For this, you need to conduct link insertion outreach and ask or negotiate with sites to add links to their post. You have to ensure that the content is not duplicated and the site's traffic is high.
After all, you'd not like to add links to a website with negligible web traffic or authority. As it will only put your efforts to drain. Certainly, outreaching bloggers and finding relevant content is a time-consuming process. Therefore, many eCommerce sites outsource this service to secure quality links. 
3. Work On Unlinked Brand Mentions
In eCommerce, brand presence plays a significant role as the more people know about your brand, the higher its credibility will be. For this, the company has taken numerous measures since the site's launch. It includes working with the press for brand promotions. 
That means there will be several unlinked brand mentions in the form of news, affiliate marketers, bloggers, and more. 
You can reach out to such unlinked blogs or content editors and request them to add your site's link to it. In exchange, you can share their recent (and relevant) content on your social media and other platforms. 
It would also be wise to update the outdated content and tap into a new and broader audience. Yes, it will be time-consuming; however, it will boost the brand's reputation and facilitate a mutual connection.
4. Don't Forget Guest Blogs
Last but not least, guest blogging or posting is an undefeated eCommerce link-building strategy that you must try. It offers excellent benefits to both your eCommerce site and other websites. It boosts organic search engine ranking, provides referral traffic, and enhances brand awareness. 
In guest blogging, the content is written that is relevant to your service (either directly or revolves around it) and published to a high authority website. The article will include a link to your site that is contextually relevant. It is important that the information given is unique, helpful, and niche relevant. 
On one end, you tap the audience of other websites and attract them to your brand. And on the other end, the guest posting site gets high-quality content that aids their search engine ranking efforts. Simply put, it provides a win-win situation. 
The Bottom Line- Link Building Is Critical For eCommerce Websites 
Link building is considered one of the most challenging SEO strategies. However, this is among the rewarding tactics once you get hold of it. The key is to understand customers and develop a content strategy that addresses their needs. It'll enhance the brand's authority, driving organic traffic and converting prospects into customers.