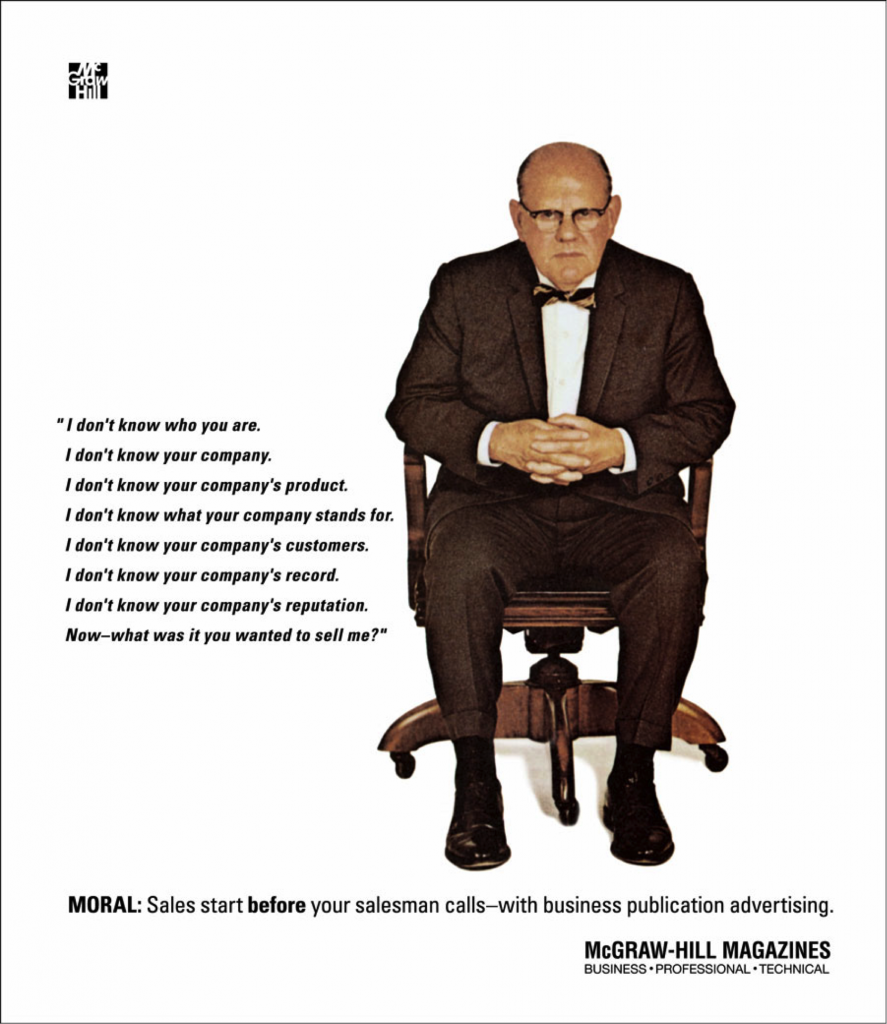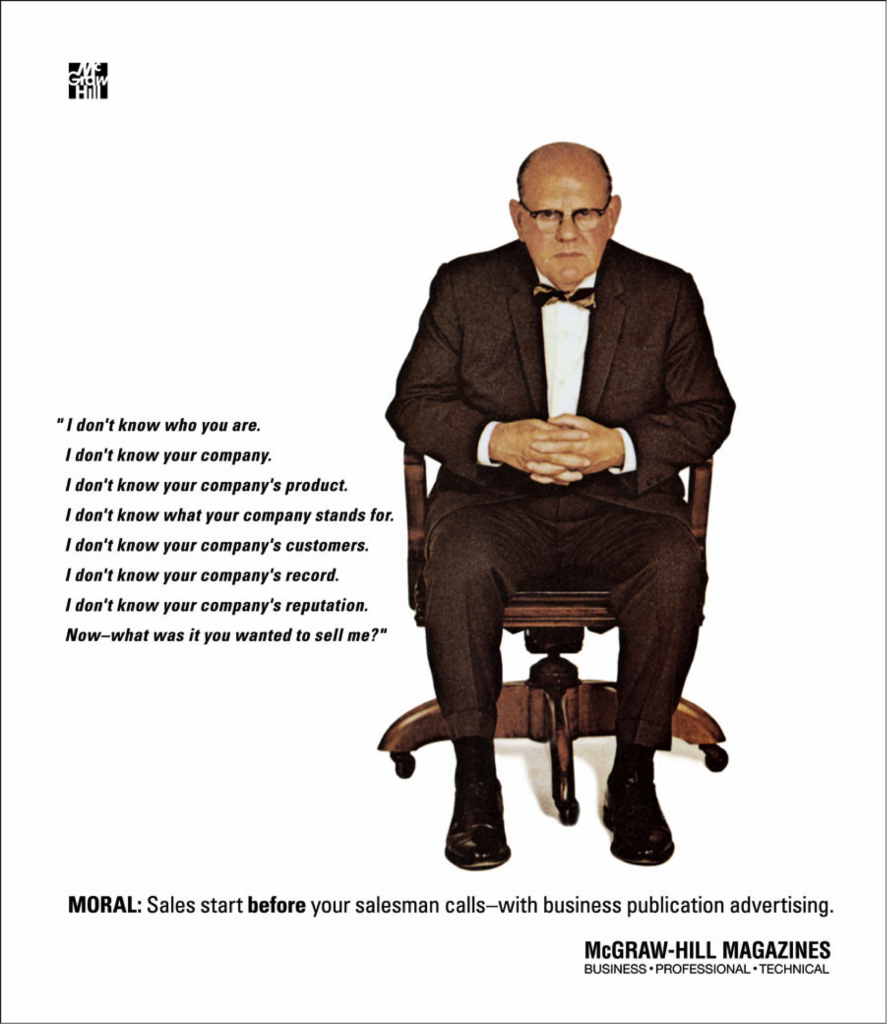 The print ad on the right was released by McGraw-Hill Publishing Co. in 1958 and was targeting specifically B2B companies. It was created by Gilbert Morris, and became known as "the best B2B advertisement of the 20th century." Many B2B marketers still consider it gospel:
The takeaway lesson for you is that customers will buy your product only if they know you. In this article well go over five effective strategies you can try to raise your visibility in the digital marketing landscape and, as a result, increase your product sales.
1. Make Use of B2B Review Sites
A Google study shows that more and more customers read product reviews today. CompUSA and iPerceptions reported that 63% of customers claimed they would be more likely to buy products from a website that has product ratings and user reviews. What is more, review sites rank higher in SERPs (search engine results pages) because they usually have content that is constantly updated (new reviews are added by the review panel and users every day), and high user usability (many users depend on these websites when they search for products). These two factors are major element of Google's search engine algorithm as a result providing review websites with higher priority in search ranking.
B2B review websites, like the very popular platform FinancesOnline, can help you make use of this buyer behavior trend. Although most review sites try to stay objective when evaluating products, you can boost the chances of a favorable review by requesting your satisfied customers to write about their positive experience with your product on the review website in question. But don't make it look like you have a self-serving motive; rather, tell them their review can help other customers to know if your product is a perfect fit, and that their opinion can give you more insights about your clients' requirements in the future.
You can also help the review site's writers to get a better understanding of your product by providing them details about your value proposition, top features that should be highlighted, and its uses for specific purposes. Send the review website your product's specs, highlights, case studies, and attractive screen images. By helping the writers this way, you can make sure your software is being analyzed on the right merits.
However, your competitors are most likely already using the same strategy. These days it's simply not enough to be listed on all popular B2B review sites. You have to find a way to distinguish yourself from your competitors. To differentiate yourself, you can make use of the review website's premium packages. For example, FinancesOnline offers a marketing package for vendors that includes premium placement for your review on their website, including such features as suggesting your software as an alternative when users compare your competitors' products. The platform can also distinguish your product with their Verified Quality Seal, and a wide range of awards and quality benchmarks that can help your product stand out from the crowd of similar apps. Features like these can be a critical factor in influencing a buyer to choose your software from the other services in the same category. If you want to really beat your competition on review sites you should start by asking for more details about the premium marketing plans.
Make sure all these efforst contribute to one simple goal, converting visitors into actual clients. Some review sites may attract a large volume of review readers, but that doesn't guarantee they'll check out your free trial and become paying customers. If you plan to invest in a PPC campaign on such a site choose a platform that guarantees good results for your money. For example, FinancesOnline is known for its high conversion rates that range between 12-23% which is a really impressive result. Other platforms offer different results from really good to really inefficient, so always try to learn more about what conversion rates they can guarantee.
Most Popular Review Platforms
Regardless of what strategy you'll take you should make sure your product is at least listed on all most popular review platforms to maximize your reach. Here are the review platforms we think are the best ones out there:
FinancesOnline: a powerful repository of reviews with great marketing options for vendors. They provide the highest conversion rates from all sites that we've tried out. You can easily request a review of your product here.
G2Crowd: a popular platform focused primarily on gathering user reviews from clients of SaaS vendors.
Capterra: another popular base of software reviews. It provides a solid comparison and search mechanism and a wide range or reviewed products.
2. Project Yourself as a Thought Leader
Showing off your knowledge is not thought leadership. Though leadership is providing answers to the questions buyers and readers have in their mind. When people associate you with the answers to those questions, you have made your mark as a thought leader in that specific category. With thought leadership you can gain brand affinity that can boost your top-of-funnel leads. In short, you can attract B2B buyers who are looking online for answers to questions concerning your product category. Some famous thought leaders are: Neil Patel for SEO marketing; Brian Solis for social media marketing; and Seth Godin for viral marketing. They specialize in specific areas of marketing much like doctors specialize in specific body systems. Similarly, you too should concentrate on your product's specialization to bag organic leads.
You don't have to be a top author or entrepreneur to become a thought leader. It is definitely not easy to attain such stature. Instead, you can become a thought leader in your category by offering relevant and valuable content to B2B buyers, solve their biggest problems related to your category. For example, if you're selling a CRM software, you can provide answers to the issues and challenges that affect CRM marketers and users today. You should provide answers to these issues and project your product as the ideal solution.
Consider These 3 Effective Ways to Become a Thought Leader:

Conduct webinars

– either your own webinars or become a keynote guest in an industry-held online event. Discuss issues not products (such as the problems your software can solve) to gain brand affinity. You can also utilize the webinar to get opt-in subscriptions and add subscribers to your sales funnel. You can post previous webinars on YouTube and link to these clips on your website. YouTube videos that match the search keyword are prioritized by Google in search results.

Contribute to business and technology websites

– Many top websites and blogs invite contributors who are experts in specific subjects like B2B marketing, project management, and cloud or SaaS products. Forbes, CNN Money, and Huffington Post, to name a few, accept contributions from experts who have industry-insider perspective. Make use of these opportunities. As a senior employee in your company you should be aware of the issues that are relevant to your industry category and the answers to them. Utilize this insight to write articles that journalists cannot write themselves because they are outsiders to your industry. In exchange, these websites will give a backlink to your website, which is a valuable lead channel.

LinkedIn article

– Feature your article on LinkedIn which is a sure way to attract the attention and opinions of your network connections. Use this opportunity to project your knowledge (and your product). Your LinkedIn network is almost guaranteed to abound with quality leads waiting to be convinced by you. You can use this outlet to pre-sell them ideas that project your product's strengths. For instance, if you're a SaaS vendor, you can write an article about the advantages of cloud computing and discuss it with your LinkedIn network.
3. Prepare Case Studies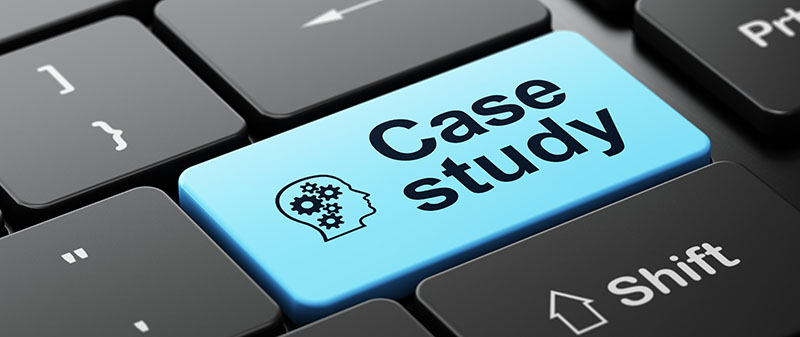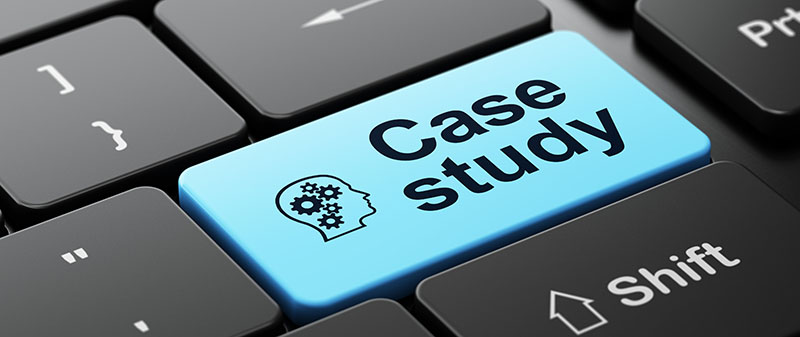 Vinay Bhagat, writing for Content Marketing Institute, suggest that marketers should concentrate more on creating product reviews instead of case studies. He seems to have based his opinion on the Google study which reports that 70% of Americans say they read product reviews before purchasing an item. But case studies and product reviews can complement each other. Case studies are structured like a college thesis and include details about the theoretical aspects of the product. This gives buyers information about how your software solves a problem. Product reviews help buyers understand how your case study stands up to real experiences. Without a case study as guide, a customer can get influenced by a negative review that evaluates your product for the wrong uses. For instance, a reviewer might harp on your product's "weak" collaboration functionality when your software is an accounting app. Therefore, make case studies an important content marketing strategy for your business.
Case studies about your clients can be compiled into an e-book detailing best practices, which you can distribute to top-of-funnel leads. If you don't have the time to prepare case studies, you can outsource the project. You can tap a B2B content marketing specialist for the job as case studies involve SEO and content promotion, as well as industry expertise and insight.
4. Make Use of Niche Blog Marketing
A study revealed that 79% of marketers who blog report a positive ROI for inbound marketing (according to HubSpot State of Inbound, 2013). The study also shows that 82% of marketers who blog daily obtained a buyer via the blog compared to 57% who blog monthly. Both stats show that blog marketing is an effective lead channel.
On your blog, give priority to educational topics over product pitches. Sure, you can post your company's milestones, new product features, and your team's latest achievements, but in general, readers are more likely to appreciate content that answers their queries or enriches their knowledge. You can publish informative articles, how-to videos, infographics, marketing cartoons and any other item you feel will be useful to readers. Similar to case studies, you can outsource your blog content to a B2B content marketing agency that knows its job. A specialist B2B content agency can provide the following advantages:
Help to develop a content marketing strategy to make full use of your blog

Perform research and suggest industry insights as topics of interest

Distribute your content by posting it on review sites, your social media networks, as press releases, and as outreach to relevant websites

Perform SEO for your content to attract more organic search
5. Use Your Free Trial Mailing List


Vendemore, a global B2B account-based marketing company, reports that less than 10% of B2B customers buy the entire product portfolio. This means that many add-ons, upgrades, and added services are not utilized by customers. This gives software vendors a great opportunity to cross-sell and upsell these services.
Main reasons why customers are not being maximized:
Sales reps are oriented towards new customers

: Once they close a deal, they immediately think about the next customer. This makes sense because a new client who subscribes to a package is likely to spend more than an existing customer who buys just an add-on. You can solve this problem by assigning to a junior sales rep the specific task of upselling and cross-selling add-on services to existing clients. This will not affect the lead generation momentum of other sales reps.
Sales reps usually keep a single contact

in the client's company: this is normal because sales reps focus on building a long-term relationship with this contact. But they may be missing out on the chance to connect with other decision-makers in the company who may be interested in more features of your software. Therefore, advise your sales reps to maintain contact with other key employees in the client's company, which can also serve as an insurance should the main contact resign.
Bad key message positioning can hide your product's other main benefits from your customers. You can solve this problem by hiring a professional copywriter to highlight your software's value propositions and create influencing messages.
Yet another useful channel that you can tap is your free trial mailing list. These mail recipients have already used your product. Use their email addresses to launch a campaign to promote your add-on services. You can launch a multi-tiered funnel email campaign that continues even if a customer says "no". In that case, lead him to another campaign about another value-added service till the customer becomes interested and says "yes" to a purchase.
Conclusion

Experienced B2B marketers realize that paid advertising plays only a limited role in selling your B2B product. The effective B2B marketing ideas detailed above are sure to provide better results than paid ads. If you want more effective tips, you can try these interesting SaaS marketing ideas.