Planning your next vacation with your family? Or you want to spend a romantic getaway with your loved one elsewhere? Or you just want to get away even for a moment from the hustle and bustle of a city? Then why not try an all-inclusive resort for your next vacation?
So, you may ask, what is an all-inclusive resort? Generally, it means a holiday resort that includes in its price other services such as a minimum of three meals a day, drinks (alcoholic and non-alcoholic beverages), gratuities, and other perks usually charged separately in other resorts. Perks may include entertainment and sports activities including watersports. These holiday resorts are usually located in the warmer and exotic regions of the world.
There are all-inclusive resorts that are mainly designed for unique or specific vacation interests. For instance, certain all-inclusive resorts primarily cater to adults, while some specialized properties only accept couples. Some resorts are geared toward families, with recreational facilities such as games rooms, craft centers, and water parks to keep families and their children entertained. Because of these features, many all-inclusive resorts have become very prominent locations for weddings and other special occasions. A lot offer affordable packages, offering you ease of planning, comfort, and peace of mind without breaking the bank.
Here are some of these affordable all-inclusive resorts.
Azul Beach Hotel, by Karisma
Puerto Morelos, Riviera Maya
Price: Doubles from $313 during high season. Kids under three years old stay free; older kids are charged $100 per night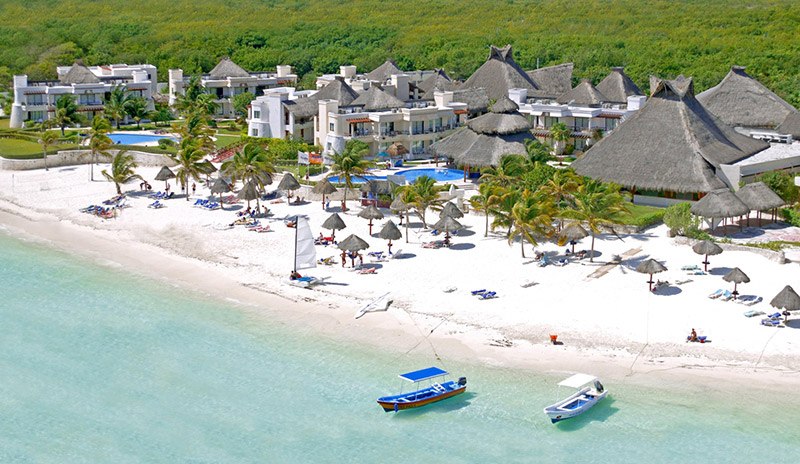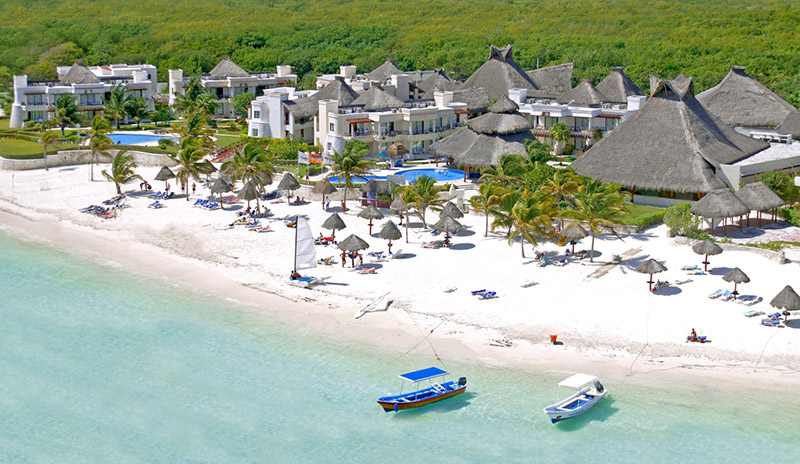 Azul Beach Resort is a good resort for first-time all-inclusive visitors. It has just 148 guest rooms, each offering a patio or balcony, located in adobe buildings that are clustered along the edge of the water. It has many adult features—live music in the bars, a bar dedicated to tequila, menus with exciting and adventurous guests in mind—but also welcomes families with children with a daily kids' club as well as children's menus at its five restaurants.
Casa Velas
Puerto Vallarta, Mexico
Price: Suites from $320 per person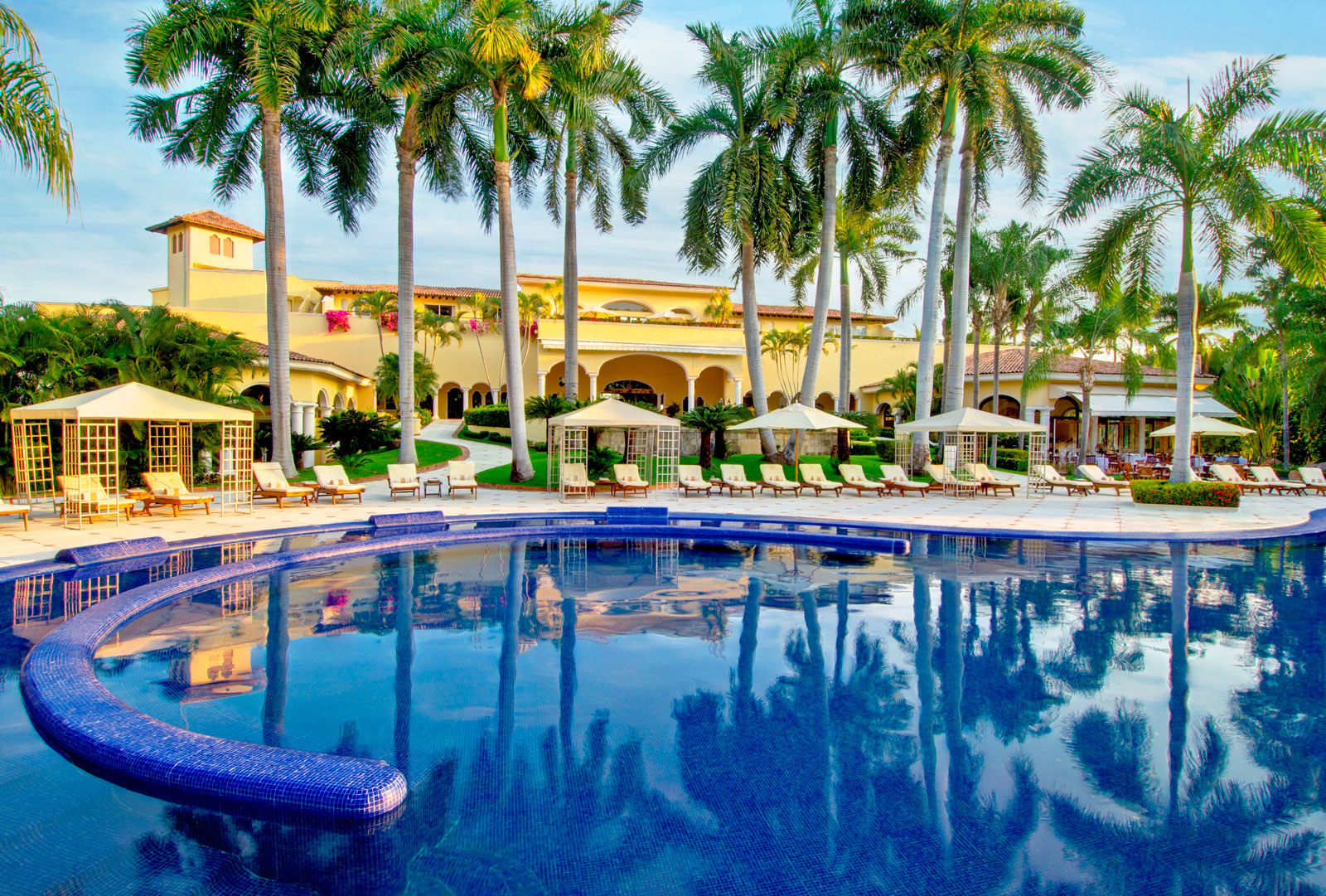 Couples who are looking for romance and peace may want to try Casa Velas, which is an all-suite coean club and boutique hotel. Live like colonial gentry with its quiet grounds that have manicured tropical gardens, koi ponds, inviting patios, and a curvaceous swimming pool. The staff is very attentive and discreet.  Although the resort is not on the beach, Casa Velas maintains a private beach club.
Barceló Langosta Beach
Tamarindo, Costa Rica
Price: Doubles from $278 per night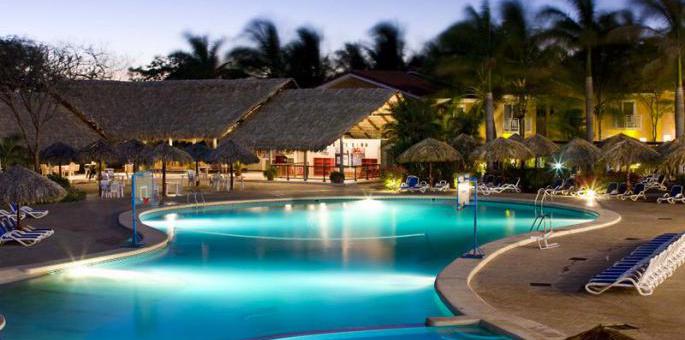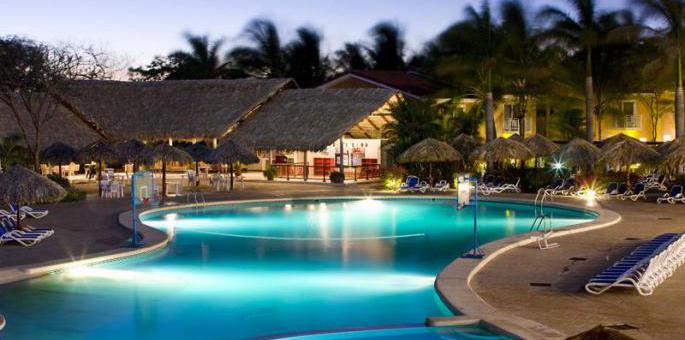 Families with older children, surfers, and active couples may want to go to this all-inclusive beach resort, which has attracted a lot of surfers even in the '60s. It also has boasts of exotic animals for your viewing pleasure—iguanas, raccoons, howler monkeys, hummingbirds, parrots, and butterflies.
Mango Bay
Holetown, Barbados
Price: Doubles from $535 per night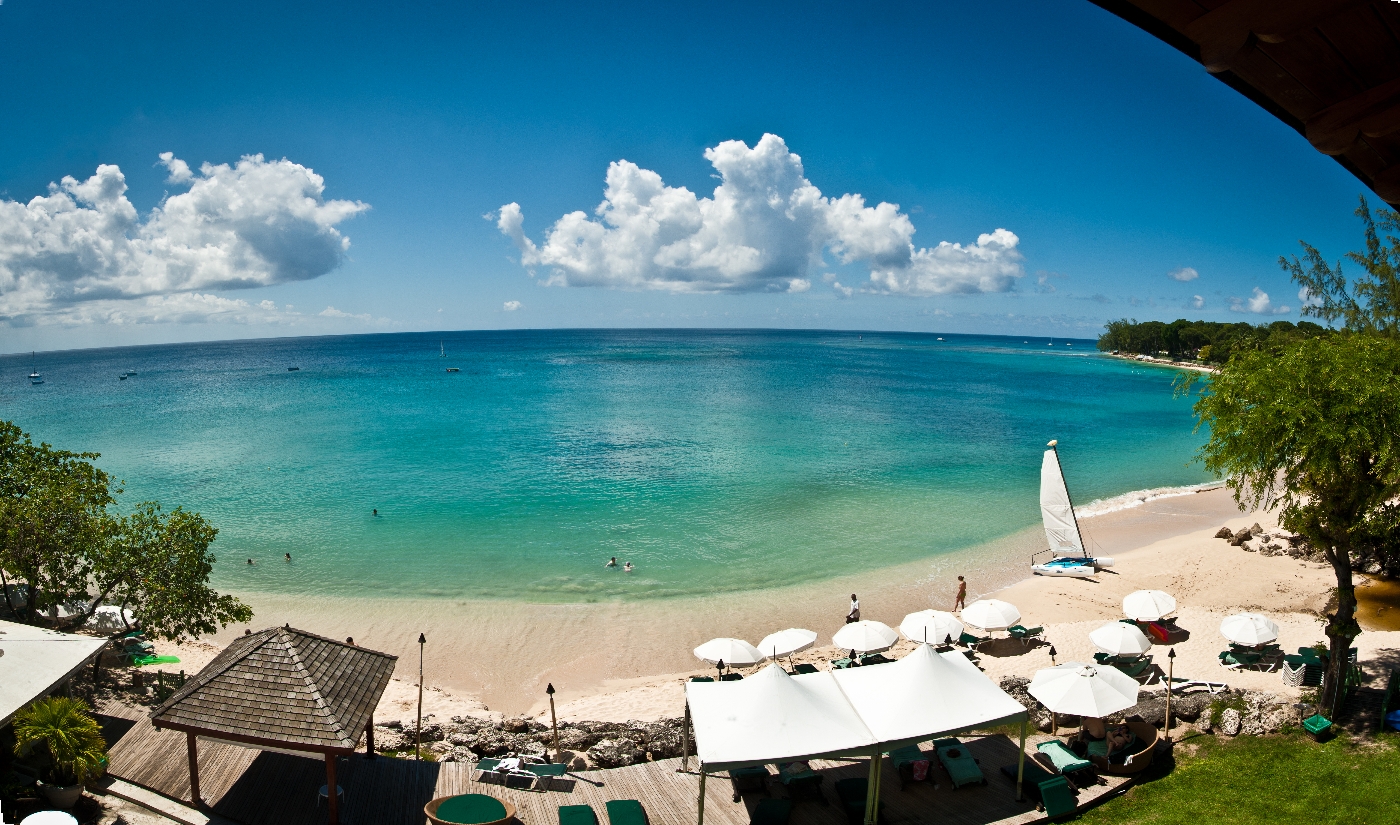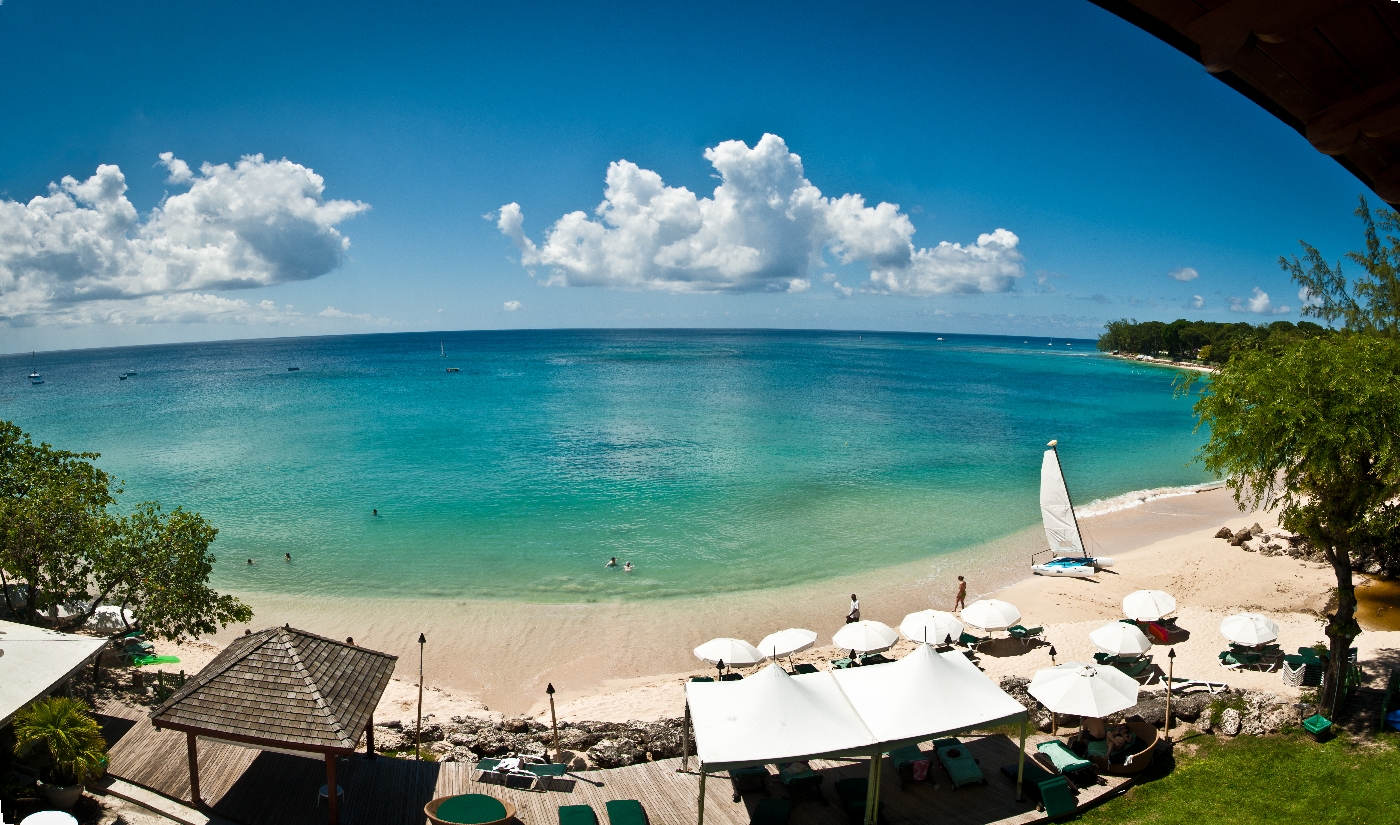 Couples and families will find Mango Bay Resort, located in Barbados, the right resort for them. A small and friendly resort located on the west coast of the island, Mango Bay is located next to the lively line of bars and clubs that accommodate island visitors and residents. Visitors are welcomed at the regular town's street parties and local bands offer the nightly entertainment.
The all-inclusive rate includes resort activities such as kayaking, waterskiing, and pedal boats as well as a few off-site excursions.
Club Med Ixtapa Pacific
Mexico
Price: Adults can stay from $952 per person for an all-inclusive vacation for seven nights. Kids under four years old that can stay free begin in April.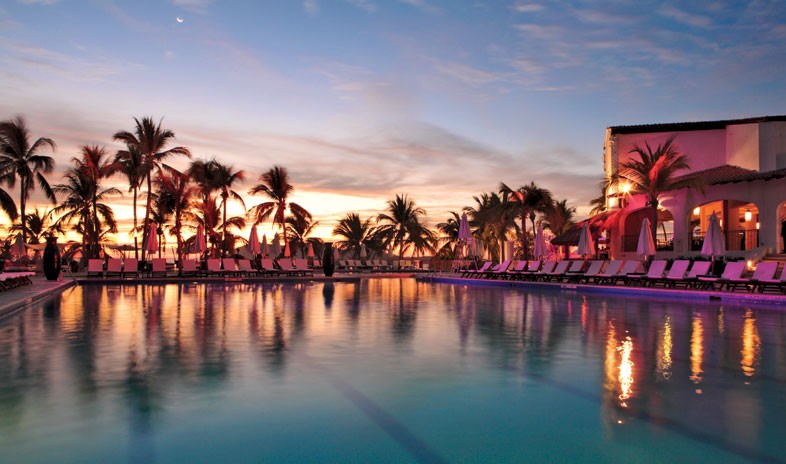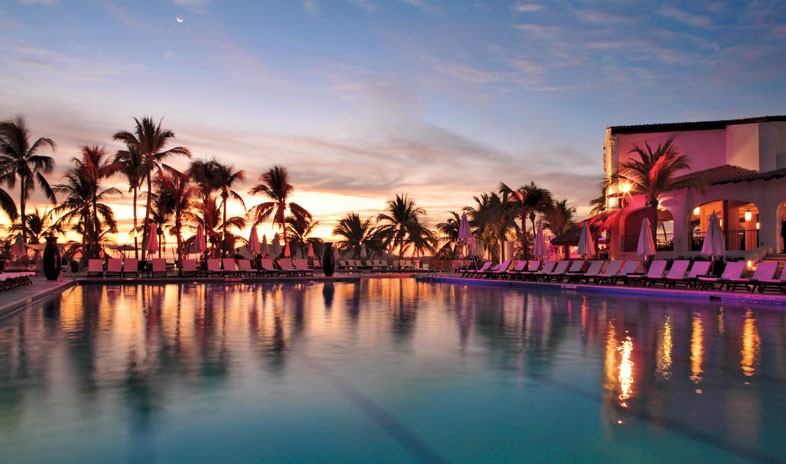 Families will find this resort amazing, with its various amenities: yoga classes, daybeds next to the pool where you can lounge around, sail, snorkel, or even sea-kayak. Your family will enjoy their stay here, complete with mojitos, spacious rooms, as well as comfy beds.
CocoBay Resort
Antigua
Price: Doubles from $320


Couples who are looking for peace and quiet may want to go to CocoBay with its individual bungalows and unobstructed spectacular sunset views. The hotel has decorated the cottages with beds that are hard-carved and antiques complemented with colorful local art. The mood there is tranquil and informal. No kids under 12 however are accommodated at the resort.
Dreams Los Cabos
Los Cabos, Mexico
Price: Doubles from $616 per night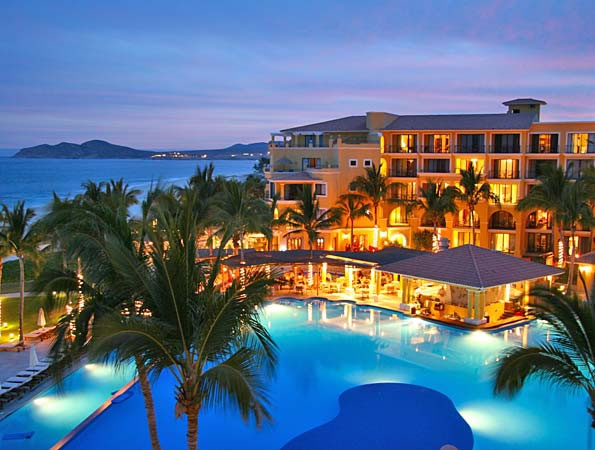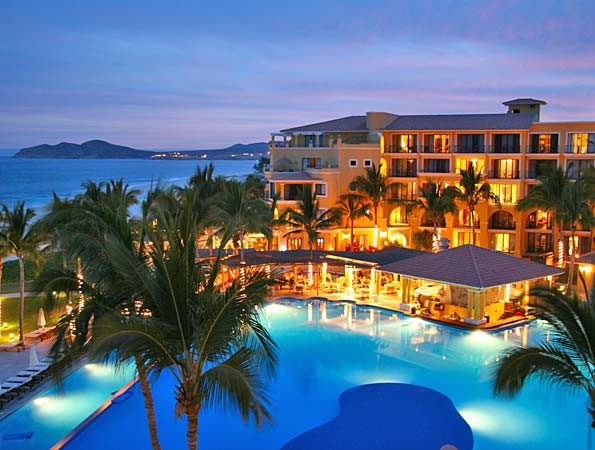 Honeymooners as well as couples that have small children can go to Dreams Los Cabos, which has become a popular destination for destination weddings and honeymoons. The resort offers big ocean-view suites that have private terraces, three big pools, five restaurants, as well as a number of activities for leisure.
Special packages are also available if you feel playing one of the championship golf courses there.
Divi Aruba and Tamarijn Aruba
Oranjestad, Aruba
Price: Doubles from $563 at Divi, and from $513 at Tamarijn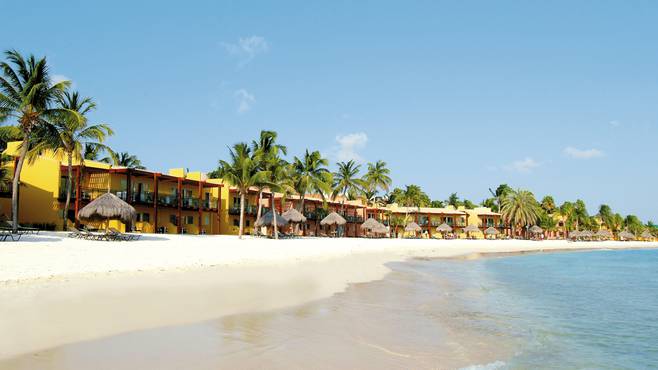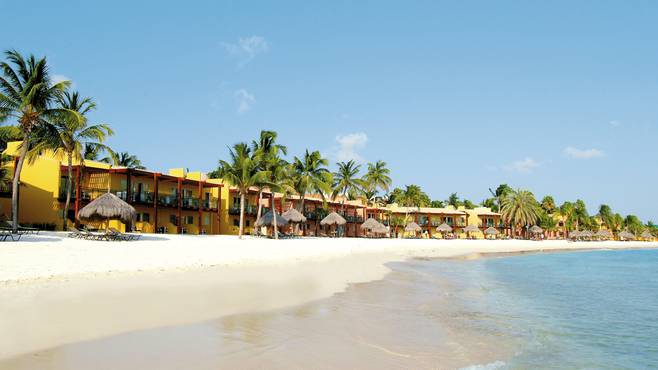 Beach enthusiasts of all types would feel at home with Divi Aruba and its next-door Tamarijin Aruba. They share amenities such as pools, restaurants, bars, a 30-foot climbing wall, tennis courts, bikes, a gym, children's camp, as well as access to a neighboring shopping mall and casino.
Melia Caribe Tropical
Punta Cana, Dominican Republic
Price: Junior Suites (sleeps two adults and two children) are available from $458 per night


Couples, families, and groups will find this beach resort very comforting and relaxing, with its amenities that are typical of a mega-resort. It even offers dedicated butler services, as well as a pool and private restaurant. Visitors can play golf, tennis windsurf, or even play in the casino. It also has a Flintstones-themed kids' club.
Ocean Coral & Turquesa
Puerto Morelos, Mexico
Price: Doubles from $307; during the summer low season, up to two children stay free.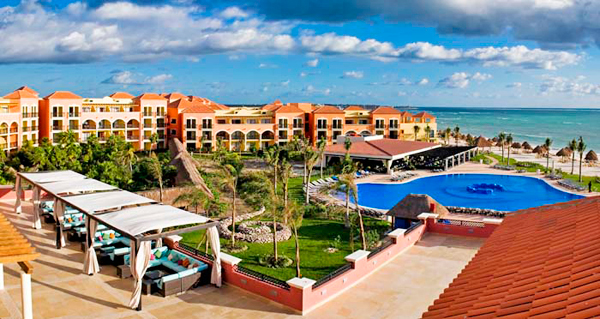 Families and couples may want to have their vacation at Ocean Coral & Turquesa. It offers four pools (plus a pool for kids), seven restaurants, a spa, and a beach that is simply amazing and boasts of the second-largest barrier reef in the world right offshore. Because they are just 15 minutes away from the Cancun airport, families can even catch an early flight from the United States and be swimming in the Caribbean before lunch.