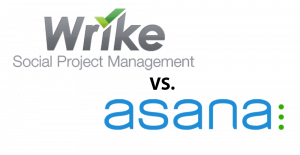 All over the world, Internet gave many people a chance to launch their own businesses. From Australia to the United States, there is a growing number of online entrepreneurs who have started their businesses and are expanding their ways to earn more money.
However, many new businesses have discovered that looking for the best project management software tool to help manage their operations is quite complicated and difficult.
It does not help that, in the market at the moment, there are a lot of project management tools. Many, if not all, of these solutions, claim to be the "ideal" choice for businesses. Thus, selecting and finding a project management tool that is the right one for your company can be quite time-consuming.
Of the countless project management solutions out there, Asana and Wrike are arguably among the best. Both solutions cater to similarly sized businesses—from small startups to enterprise firms. However, you should remember that even though they may have similar features, there are subtle differences and nuances in a comparison of Wrike vs Asana.
Asana is a project and task management solution that enables you to have better team collaboration and communication. It can be used to create projects, as well as tasks within your projects. The tool allows you to add employees to tasks and projects, add people as task followers, share your various projects with them, or include your key staff in task comments to make sure everyone is on the same page.
Asana removes the need for email to discuss and collaborate on projects. With this tool, you can immediately share notes on your task descriptions and upload attachments to tasks. You can also follow and search public tasks. The tool allows you to combine related tasks with a single mouse click, organize tasks based on priority, create business workflows, receive update notifications and task completion alterts, establish task deadlines, add staff as task followers, or even add hearts to tasks to reflect your gratitude.
Asana inbox can be used to get notifications on all the tasks as well as project-related activities. This includes updates such as when your employees have been given a task, if a task is due, if someone has been added as a follower, if a task has been completed or updated, if a task's deadline has been changed, if a person adds a comment, or if a certain file has been attached to any task you are following.
On the other hand, Wrike is a management and collaboration solution that provides you with real-time project insights. Created with the aim of making day-to-day work easier and more transparent for companies, the solution can become your business project hub where your users are able to discuss tasks and ideas, manage schedules, and store files safely in the cloud.
Teams that use Wrike can organize their projects as well as tasks in a single and unified workspace. Files uploaded using this tool are quickly accessible to team members at any given time. The managers in your company can assign tasks to your employees, modify schedules using interactive Gantt charts, or even join and participate real-time in collaborative group discussions. The real-time feature is an important aspect of Wrike, as this gives users the latest and quickest updates based on the status of their projects. Wrike also provides live updates using group activity streams. Finally, its built-in analytics tools give businesses a quick visual view of the updates of their projects.
So which project management solution is better? Below is a detailed review of both tools including their benefits and weak points, features, which solution works better for various types of businesses, pricing and other important elements.
Advantages and Disadvantages
When it comes to ease of use, the wide-ranging integration features of Asana are impressive. To be fair though, both project management solutions are very user-friendly. For example, Wrike makes it easy to integrate its tool into other existing solutions. It also features iPhone and Android apps and is compatible with Dropbox, Apple Mail, Google Drive, and other prominent systems. Wrike's interface is also very intuitive. However, Asana likewise gives you a sleek and easy-to-use three-pane dashboard, providing you with all the information you need for your operations at a quick glance.
When it comes to team sharing, both project management solutions offer amazing features. Wrike for example has a very efficient email communication platform. The solution's efficient use of the @ symbol allows team members to add their comments in a specific topic or discussion thread. This means your tool's inboxes would not overflow and will remain limited to purely relevant conversations. On the other hand, Asana has created a system that rejects the very concept of using e-mail. Conceptualized with the idea that e-mail can actually hold back productivity, Asana's users are assigned to various projects, which can be immediately used on all aspects without you discussing the details via e-mail.
When it comes to management tools, dedicated management features of Wrike seem to offer more benefits. Wrike has some very useful tools designed primarily for management purposes. Depending on your management style, different features (such as the time-tracker) can be very efficient to track how the resources of your company are being used. In addition, Wrike allows you to use interactive Gantt charts to help your business track its progress. However, Wrike does not offer exclusive managerial tools nor a dedicated management section. For companies that prefer a "hands off" management style, this may prove to be a good idea though. But to be fair, this does not mean the managers of your company will not find the tool extremely helpful. On the other hand, notes, comments, and tags are some of Asana's best tools which you can immediately use to apply to any of your projects, so your company managers can give feedback and guidance without a hitch.
Asana has also recently launched a Boards feature that allows you to organize and track your work. Using Asana boards is as simple as moving sticky notes on a white board. Its integrated work tracking system includes sophisticated project management features and collaboration across projects. Teams can create boards to track work through multiple stages, like the classic kanban board, or they can get an overview of related lists, like blog post ideas. Boards can also be used to design sprints, plan newsletters, create a product roadmap, and to set up goals and key performance indicators.
As far as analysis and reporting are concerned, Asana has moved beyond standard budgetary reporting features. However, to be fair, there are some number-crunching opportunities with Wrike too. The project management tool's customized reports offer estimated and actual costs and even revenue tracking. Wrike's analytics likewise enables users to create job roles and calculate costs quickly. Thus, Wrike can be a good budgetary tool, primarily for companies with smaller financial operations. Asana uses Sprintboards to generate reports.
As far as cost goes, both project management solutions use a pricing model that is based mainly on your number of users. For instance, Wrike gives users a free package for those with small business teams of up to 5 users. The solution's Professional plan has some extra management features, which costs $49 per month (for those that have up to five users) and more every month (for those that go over five users). Wrike's Enterprise package offers additional features as well as enhanced security. With this package, the tool can be used even by thousands of users. Costs are then calculated individually.
The price of Organization, Asana's premium corporate plan, is calculated based on individual price negotiations. The package cost increases with the number of users. In contrast to Wrike, Asana does not offer a free plan, but it is generally cheaper for small-scale users.
Head to Head Matchup
| | | |
| --- | --- | --- |
| | | |
| Price | $21 a month (paid annually) | $49 a month (paid annually) |
| Customer types | Small business, medium business, freelancers, large enterprises | Small business, medium business, freelancers, large enterprises |
| Hierarchical tasks | Yes | Yes |
| Milestone tracking | Yes | Yes |
| Critical chain management | No | No |
| Resource management | No | Yes |
| Time tracking | Yes | Yes |
| Earned value management | No | No |
| Scrum support | No | No |
| Project portfolio management | No | Yes |
| Task dependencies | No | Yes |
| Gantt charts | No | Yes |
| Baselines | No | Yes |
| Resource leveling | No | No |
| Cost tracking | No | No |
| Risk management | No | No |
| Kanban support | No | No |
| Recurring tasks | Yes | Yes |
| Critical path management | No | Yes |
| Pert charts | No | No |
Asana is ideal for companies of all shapes and sizes. As long as there is crucial teamwork that needs to be done, expect Asana to deliver. Thus, Asana is used mostly in designing teams, technology, healthcare industries, and marketing teams. Virginia Tech, Dropbox, Disqus, and Foursquare are among the top clients of this project management solution.
On the other hand, Wrike is perfect for teams and firms of various sizes, all the way from solopreneurs and small startups up to the big Fortune 500 companies. Marketing departments, tech firms, social media companies, and any other company where project management solutions are crucial can use this software. Adobe, Google, PayPal, HTC, and Electronic Arts, are some of Wrike's clients.
Conclusion

Both Asana and Wrike are simply impressive. If you want to streamline and automate your working operations, both solutions can give you comprehensive and effective features. For overall variety however, based on a price plan that works for many users, as well as its exhaustive features, Asana is a preferred solution between the two.