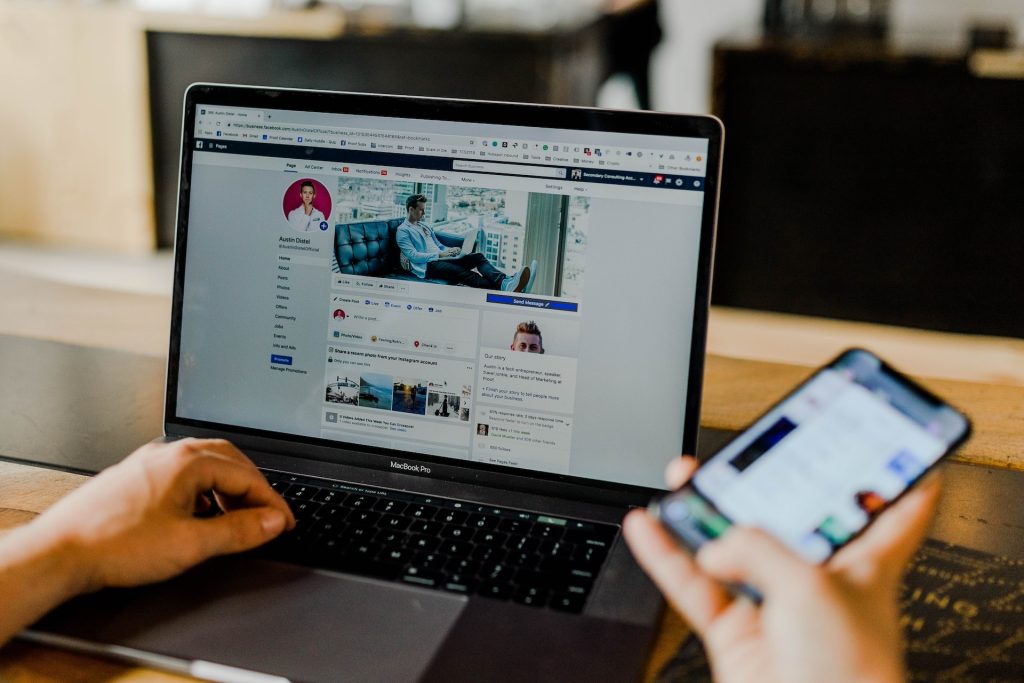 Do you want to successfully secure press coverage for your clients? Well, all you need is the right contacts. But how do you get these contacts and connect with each one in a strategic way? Here is where the media contact database comes in handy. 
There are countless media databases you can choose from today, and this can get quite confusing. Ultimately, though, each media database offers something different, and it's all about finding the database that aligns with your goals as well as your client portfolio. 
To make the process of choosing a media database a little easier, we've put together a list of factors that you need to keep in mind.
What's a media contact database? 
A media contact database is a collection of information about media contacts, such as journalists, editors, and influencers. It typically includes each contact's name, title, outlet, and contact information. More comprehensive databases also include detailed information about each contact's interests and expertise. 
As a PR and marketing professional, you can use this database to launch your campaigns. It can help you identify and reach out to the right contacts for your clients. Whether you're pitching content or securing press coverage for them, this database will make it easier. 
At the end of the day, each contact database offers something unique, so not all of them may have the contacts you need. It's important to examine the focus and breadth of each database before you decide whether it's the right one for you. For instance, the PR professionals at Pressfarm have dedicated their time, networks, and talents to building a comprehensive database that is home to the following contacts and much more:
Journalists 

Influencers

Editors

Freelance writers 

Producers

Bloggers

Reporters
Furthermore, these contacts cut across various media platforms such as television, podcasts, blogs, online media, and print. 
With multiple media databases to pick from, each focusing on specific industries or geographical areas, it can be overwhelming to find the ideal one. So how do you decide which database is suitable for you? 
Things to consider when picking a media contact database
When choosing a media contacts database, there are several factors to consider. Keeping these factors in mind will ensure that you select a database that best suits your needs as well as those of your clients:
1. Coverage potential
Consider the types of media outlets included in the database. Look for a database that covers the types of media outlets that are relevant to your business or organization.
2. Accuracy
The accuracy of the database is crucial. Make sure the database is regularly updated to ensure the contact information is up-to-date and reliable. Regular updates should reflect changes in your target contact pool, especially as journalists move from outlet to outlet and their contacts change.
3. Size
Consider the size of the database. Larger databases will have more contacts, but may also be more expensive. Smaller databases may be more affordable but may have fewer contacts. Thus, before you pick the database, review the contacts they have first. Ensure they've got contacts that are relevant for your clients. 
4. Search functionality
Check if the database has a search functionality that allows you to filter contacts based on several criteria. This function can provide several benefits, including
Time-saving: Using filters allows you to find specific contacts quickly and easily, saving you time and effort.
Precision: By using search filters, you can target your search to find contacts that match specific criteria, such as name, subject, outlet, or publication type. This ensures that you are reaching the most relevant contacts for your outreach.
Discoverability: Filters can help you discover new contacts that you may not have been aware of, expanding your network of potential media contacts and your coverage potential.
Organization: By using filters to organize your contacts, you can keep your media database neat and organized. This makes it easier to manage and use.
Efficiency: With filters, you can access the information you need quickly, allowing you to send out pitches or follow up with contacts promptly.
5. Customization
Customization in a media contact database can provide several benefits, including:
Personalization: Personalization features allow you to add your notes and tags to the contact information. This makes it easier to remember your interactions with each contact and tailor your outreach to their interests and preferences.
Efficiency: By customizing the database, you can organize your contacts in a way that makes sense for your business or organization. This can save time and make it easier to find the contacts you need quickly.
Collaboration: If multiple people in your organization are using the database, customization can help ensure that everyone is on the same page and has access to the same information,
6. Pricing
Consider the cost of the database and whether it fits within your budget. As a startup in the PR business, the cost of getting access to a good database can be overwhelming. If you are in such a position, consider creating your own database. While it will cost you time, you will save money. 
7. Customer Support
Check if the database offers customer support in case you need assistance while navigating it. Good customer support can make the experience of using a media contacts database smoother and more effective. It can also help you get the most out of the database and achieve your PR goals more efficiently. Here are more ways in which good customer service can help:
Onboarding: When you first start using a new media contacts database, the customer support team can guide you through the onboarding process. They will help you understand how to use the database most effectively.
Technical support: If you encounter any technical issues while using the database, they will help you resolve them quickly.
User training: A supportive customer service team can provide you with training sessions that can help you understand the full capabilities of the database. With this training, you can maximize the database's full potential.
Are you ready to boost your media outreach with a media database?
Having access to a comprehensive media contact database is important. It empowers you to acquire relevant and valuable press coverage for your clients. The more diverse the database is, the better. That means you can serve clients from various industries. With a database like the one at Pressfarm, you can connect with media contacts from different industries across the world. This range helps you to expand your network and offer your clients a wider scope of coverage. 
The team at Pressfarm believes that a good media database shouldn't be reserved for the elite agency with a massive budget. Everyone deserves to have access to the contacts they need when they need them.