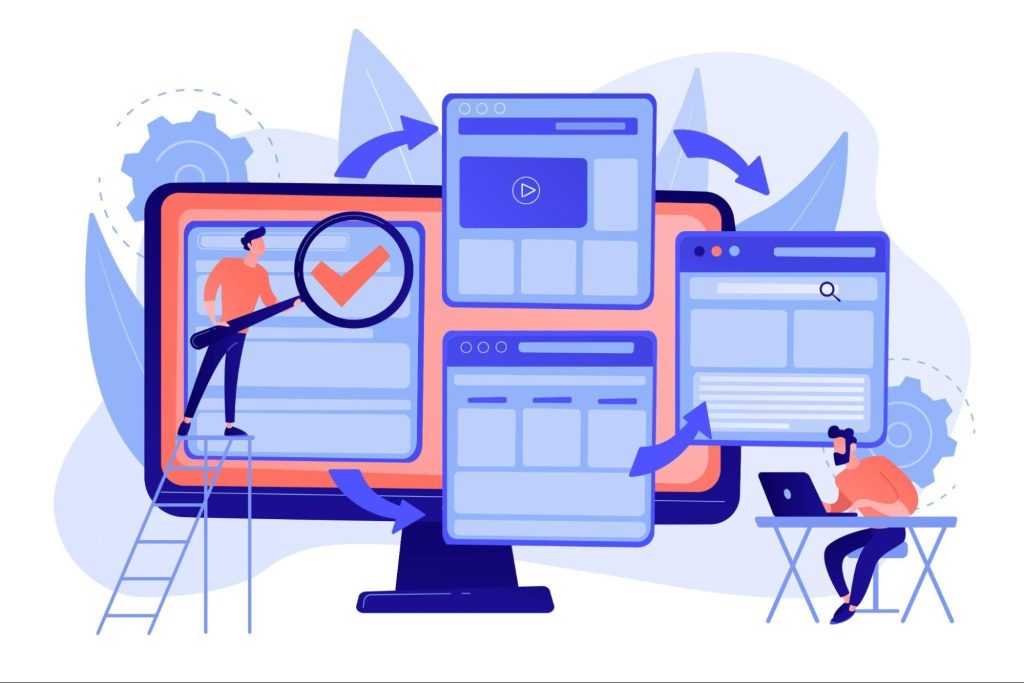 Are you facing difficulty selecting Product Information Management (PIM) or Master Data Management (MDM) for your business? Worry not because many product-oriented companies face a similar challenge.
Both master data management (MDM) and product information management (PIM) involves an omnichannel customer experience, a single data repository, integrated data applications, unified information, data governance, operational efficiency, and automation. Therefore, in the PIM vs. MDM debate, we will outline the distinctions between PIM and MDM to assist you in selecting the ideal fit for your business.
PIM vs MDM software: Functionality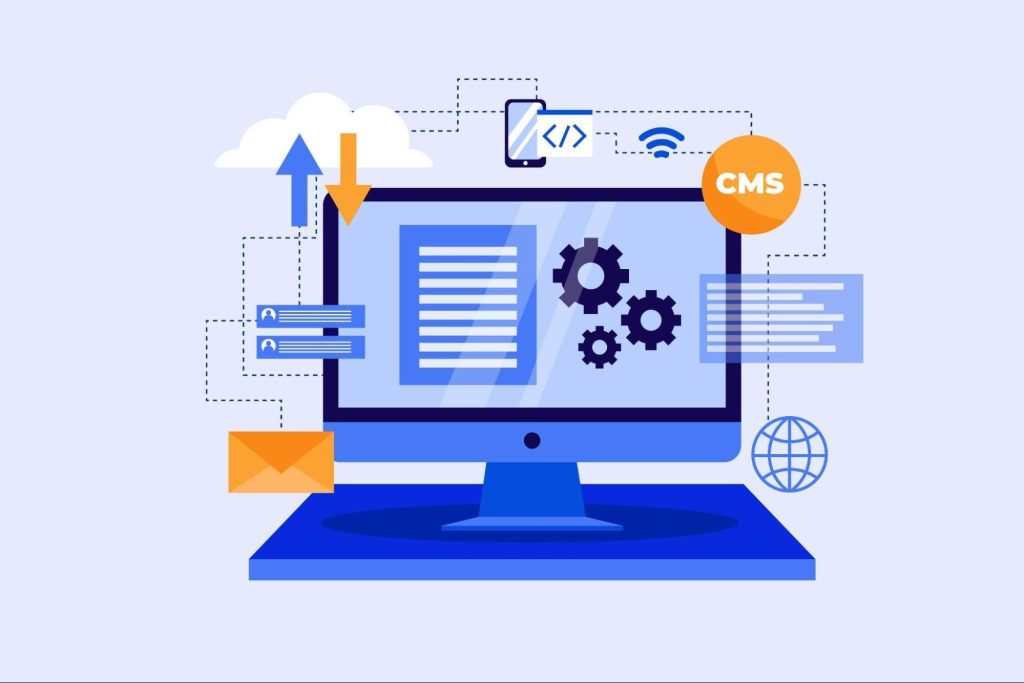 Product Information Management (PIM) software is a subset of the overall MDM process, which plays a critical role in delivering top-notch product information across all marketing, sales, and omnichannel activities.
Master Data Management (MDM)  is referred to as a costly technology system that needs in-depth knowledge of product content. For manufacturers and retailers, it is crucial to supplement MDM with PIM software.
To comprehend how the two systems can collaborate, it is necessary to understand their primary distinctions in the following areas:
Product vs. Enterprise

PIM vs MDM: Main motive to use

External vs. Internal Product Data Management

Agility vs. Complexity

PIM vs MDM

: Return on Investment 
Product vs Enterprise
PIM is a solution designed primarily for product data, while MDM focuses on enterprise-level data. The crucial difference between these two is that PIM software is typically focused on product catalogs. In contrast, MDM software manages the whole set of organizational data. 
In terms of functionality, PIM software offers more product-specific features than MDM systems. The software has better capabilities to manage product attributes, hierarchies, and relationships. In comparison, MDM systems aim to provide unified enterprise data service, which can be used across all business processes. It standardizes information for sales, marketing, and all other channels.
PIM vs MDM: Main motive to use
PIM: Key Capabilities 
PIM systems are vital for product information management within an organization. It provides a single source of data that can be organized, edited and exported. Also, it helps with extraordinary growth in omnichannel selling and speeding up the time to market the goods. It can improve your business in the following ways: 
Better organization of the product information

Have the ability to restrict access to the information

 Reduce or eliminate manual data entry

Expanding product inventory gracefully

Greater customer satisfaction

Compatible with renowned

ecommerce platforms
Not only does the PIM system make data collection easy but it automates manual data processes and shares information quickly across multiple teams. With the advanced PIM system, you can see the product completeness score, which will help you fill out the necessary product information.
As PIM acts as a centralized hub for product data, your sales team can now function independently from your product development team and vice versa, making everyone's tasks more manageable. 
MDM: Key Capabilities
MDM is an essential part of enterprise data management architecture designed to help businesses get a consolidated view of the entire organization's data. MDM is a tech-enabled business that ensures semantic consistency, accuracy, and governance of enterprise official shared master data assets. 
According to Harvard Business Review Analytic Services (June 2021), 87% of executives believe that increased data quality, efficient decision-making, and future performance depend on having a good MDM program. Various businesses can benefit from an improved MDM platform in the following ways:
Lower transactional costs as a result of significantly decreased error rate

Data standardization across processes, applications, and systems

Simplified data architecture and navigation for easy data accessibility

Effective collaboration and data sharing between employees and teams 

Integration of third-party applications or software 

Automated data governance

Integrated data for better visibility into the entire data ecosystem
MDM fundamentally supports businesses in providing better services, managing logistics, and providing outstanding customer service.
External vs Internal Product Data Management
PIM software largely manages data for external use, offering a range of data enrichment and syndication services. These services ensure that product data is accurate, up-to-date, and consistent across all sales channels. The main advantage of PIM as an external data management software is that businesses can focus on their core competencies. This approach also enables businesses to leverage and improve the quality of their product data, which can lead to increased sales and customer satisfaction.
MDM is mainly intended to create a centralized and authoritative data source for an organization, commonly known as the "single source of truth." Its key objective is to maintain a master record of all product data that the company can utilize internally or externally. By implementing MDM, a business can ensure that its various departments have a shared and consistent understanding of the product data and use it to make informed decisions.
Agility vs Complexity
MDM systems are aimed at large corporations operating at different locations with extensive sales. Therefore MDM is considered a complex technology requiring high technical expertise and cost.
In contrast, PIM software is easy to access. Many PIM providers give customers a free trial to enrich their product data and experience it before purchasing their full-fledge packages. For this, you don't need intricate technical expertise or go through extended installation procedures to get started with PIM software.
PIM vs MDM: Return on Investment 
Both PIM and MDM solutions result in a net return on investment in many ways. Firstly, we will see how a PIM solution generates better ROI and how you can achieve a measurable return on investment.  To achieve this you need to consider the need for an efficient team that can manage product-related issues in a centralized location. Let's have a closer overview of measurable ROI derived from the PIM solution.
 Qualitative return on investment 
Reduced operational costs

Increase in brand loyalty

Effective product data information

Positive customer experience

Enhancing the up-selling and cross-selling operations
Qualitative return on investment
Increase in business sales volume

Increase in conversion rates

Reduced rate of return 
MDM: Return on investment
It is crucial to comprehend the ROI that these technologies offer and be able to communicate that to higher authorities. Securing funding and managerial support is crucial to the success of any major initiative. However, if you are considering overall data management for your organization, MDM plays a pivotal role in it. 
MDM may initially result in negative cash flows after implementation in the first few quarters. It takes time for business users to fully utilize the benefits offered by clean and enriched data that MDM provides. Additionally, it's important to have sufficient sources and downstream consumers connected to the MDM to achieve its maximum potential. Therefore, it's advisable to set a return horizon that allows ample time for the full benefits of the new MDM solution. Typically, 4 -5 year period is appropriate for evaluating the success of an MDM.
Given the longer return timelines, the traditional ROI metric may not accurately reflect the actual return that a company can expect from an MDM solution. Instead, it's recommended to use NPV (net present value) or IRR (internal rate of return) to calculate MDM returns.
PIM vs MDM: Finding the right solution for your business
The choice of PIM and MDM depends largely on organizational needs. Firstly, organizations need to determine the weighing scope, focus and investment before finalizing a single software.
In a nutshell, MDM is designed to offer organizations a unified data source that covers all types of information, whereas PIM is focused exclusively on centralizing product data for marketing purposes. As a result, PIM software offers a simpler and more practical implementation that benefits the marketing and sales team. In contrast, MDM is a more comprehensive enterprise-wide solution covering a broader organizational data range. For example, it can manage customer data, product data, and other critical information necessary for effective business operations. You can find some useful free brushes for your design projects at https://www.brushgalaxy.com/brushes/free/.