The main purpose of creating a website is to get as much attention as possible from users. We want the audience to become wider, and with it the profit to grow. But if you call absolutely everyone, will it grow? It is important to attract only your audience, i.e. leads, who want what you have to offer, even if they don't know it yet.
What strategy is needed to attract a new audience, and what tools are suitable for this? Let's figure it out right now in our quick guide.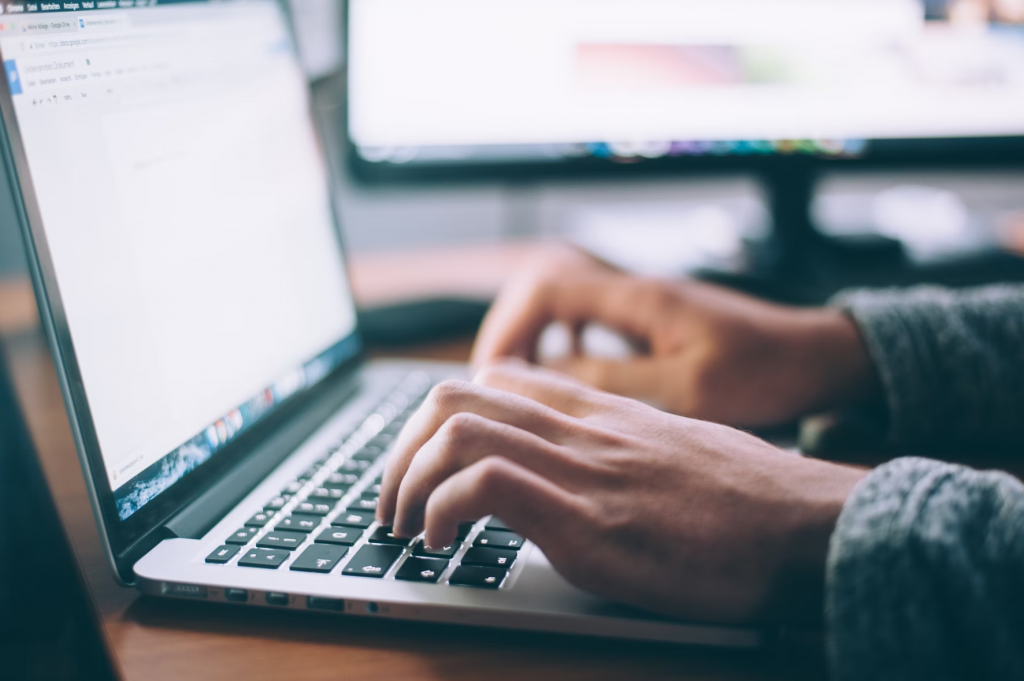 8 Ways to Attract New Audiences to Your Website
№1. Remarketing
Most users who visit your site for the first time will never return to it. To change this, use the remarketing tool. It will bring them back to your website, Facebook page, or Twitter every time they go out. To do this, just configure the tracking pixel.
№2. Audience analysis
The better you know your target audience, the easier it will be to start a dialogue with them. You need to learn about all her experiences, problems, desires, needs, and goals. When all user problems are solved on your site or with the help of your product, customers will find benefits for themselves and achieve their needs. They will not only stay with you but will also bring new customers to your business. The following tools are suitable for analytics:
Market research. Gather as much data as you can from competitor pages, social media, and search engines in your niche. Submit them to analysis and gather everything into a conclusion.

Survey of existing clients. Invite customers to complete a simple survey about your business. Ask how you solve their problems, how you help, and what emotions you evoke.

Context-sensitive polls. Use them to get real-time answers to your questions right on your website.

Talk to call center staff. Your customer support team is the link between you and your customers. They have important information about how customers treat you. Contact them to learn new things about your audience.

Talk to the sales staff. Find out what problems users face during the purchase stage, and how they see their ideal path.

Explore Google Analytics – this is probably the best analysis tool that will give you complete information about the movement of your customers and the best communication channels.
All the data will provide an invaluable amount of data that will help you connect with existing customers and correct service mistakes, as well as attract new users.
№3. Guest posting
Using guest posts is an opportunity to mention your company on other platforms. That is, you place an article on one of the sites, which will include a link to your site. The practice has many benefits:
getting organic traffic;

attracting new potential customers;

increasing brand awareness;

website ranking. 
For posting, you need to find a suitable site with an appropriate rating, agree with the owner of the platform on which the text with a backlink should be placed, select a suitable topic, write an article and post it. This entire cycle must be done to expose only one link. 
It takes a lot of time and despite such efforts, you will not always be able to publish a post on an authoritative resource that provides the best performance.  Therefore, evaluate the pros and cons, and it is probably better to have experts like WhenIPost handle this process.  It will select a list of sites and create high-quality content that meets all the needs of the client and sites.
№4. Title and thematic cluster
In the text, the main heading, which will attract or repel your new customers. When they submit a query to a search engine, and the results suggest your site to them, they already begin to evaluate the title and decide on its usefulness.
Regardless of the channel of communication with the audience, you must arouse their interest. You can also use a thematic cluster, in which all texts on one topic will be in one place. Then the client will want to come back to continue learning. All headings and clusters should reflect the essence of the content, but at the same time have something attractive. Don't lie to new users. If they start reading but don't find what they were looking for, their experience will be negative and they will never come back to you.
№5. Optimization
Proper SEO optimization will allow new users to find your site. To achieve the result will allow:
Application of new optimization methods.

Compliance with Google algorithms.

Use on the site only useful content that satisfies the needs of users.

The correct search for keywords and their use in texts.

Creating an attractive article structure.

Setting up linking between pages for a quick transition.

The use of external optimization in the form of eternal links and guest posts, which services like WIP will help to cope with.
Now, when a user wants to find a teapot shop and enters it as a query on Google, search engine optimization will lead him to one of the pages on your site. 
№6. Customer Journey Map
Create a map of the entire customer journey from the first-page visit to the completion of the purchase and walk it yourself. This will allow you to pay attention to all the imperfections of the process and eliminate them. 
The customer journey should be convenient, fast, and simple. To achieve this, try to speed up the loading of pages, and make it easier for you to make the whole purchase path, because. this is the most difficult stage for the client, and to offer useful articles or answer questions. All this allows the first-time user to make a decision here and now. To search for information, he will not have to go anywhere else, because you have provided him with everything.  
№7. Content marketing
Blogging on a site that sells teapots or something else is a chance to become useful to your target audience. For example, when we buy a kettle, we want to understand what they are and what to look for when buying. We need as much information as possible about a product or service, otherwise, we won't buy it. When all this important data is on the site, where you can also make a purchase – a new customer gets an excellent user experience and can immediately turn into regular customers.
By offering two options at the same time, you will also increase the flow of new customers. When a user wants to get an answer to questions about choosing a teapot, he writes a request to a search engine. And if you have done SEO optimization of all articles and inspire confidence in Google algorithms, your site will be at the top of the search results. The client will come to the right page, get a response and make a purchase – all in one place. 
№8. Videos, podcasts, and webinars
Using videos, podcasts and webinars is a great opportunity to get one step closer to new users, provide them with an unrivaled experience, and become more alive and human to them. You can display them directly on your site or use other channels. Most importantly, pave the way for them.
To create them, you do not need to buy expensive equipment, just find a tripod and use your smartphone.
Short videos are popular these days, where you can simply read short blog articles in a fun way, prepare a script and shoot funny videos, or show life inside your company.
In podcasts, there is a place for long stories on various targeted topics. The main thing is not to make them too long – limit yourself to 30 minutes. You can also invite an expert to share their valuable knowledge in an interview format.
Webinars are more suitable for those who offer services or training. Make short expert videos that contain both useful information and a place to advertise your services. 
Conclusion
We have analyzed just 8 ways to attract a new audience to your site. Use each of them to find target customers. All of them will also strengthen the relationship with regular customers.