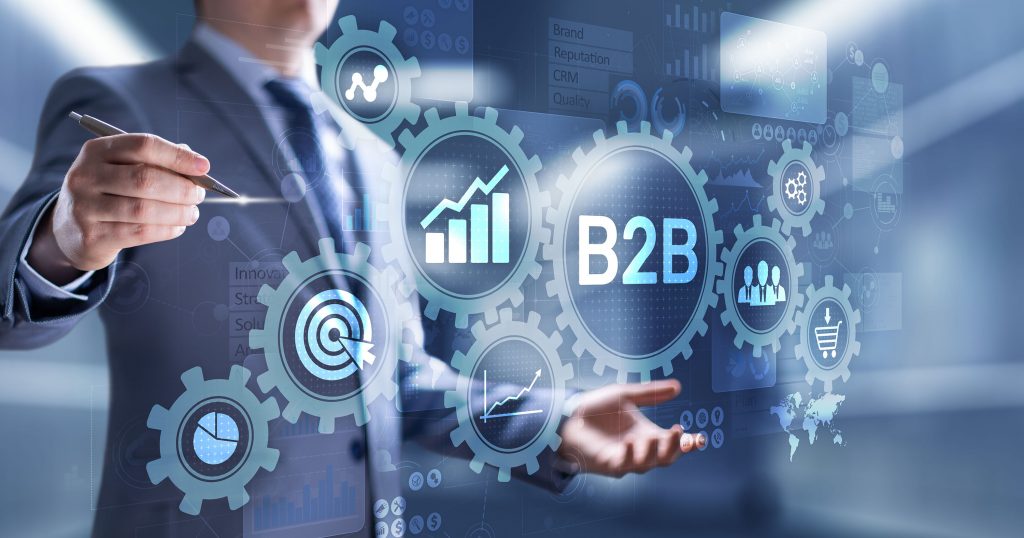 Lead generation is important in B2B marketing. In fact, it is the most important goal for 91% of B2B marketers. However, it is not very easy because 79% of generated leads are not converted into sales. 
About 63% of B2B marketers believe that generating traffic and leads is their biggest challenge. Marketers are able to convert only 5-10% of leads into sales.
Let's study the common challenges that the B2B marketers face in lead generation and the execution of plans to overcome these. The challenges include:
Creating an effective marketing strategy

Determining buyer leads

Creating an effective buyer persona

Finding accurate leads

Retaining generated leads

Tracking return on investment

Finding the right lead generation tool
Creating an effective marketing strategy
Before generating your leads you need to create an effective marketing strategy. 39% of B2B marketers do not find their marketing strategies to be effective. 
Most marketing strategies fail due to a lack of research as marketers do not understand their target audience. You need to know about your audience to generate accurate leads.
They do not observe their competition. Furthermore, they execute their marketing strategies without testing them. These factors lead to failure.
You can complete your marketing strategy by:
Understanding your target market

Conducting research

Observing strategies of other B2B sellers

Planning strategy

Testing it

Executing it if it is successful
Determining buyer needs
What does your buyer want? What is the need of the market? Many B2B marketers find it difficult to answer these questions. Marketers need to research the preferences of B2B buyers. Observe their behavior and determine how they're fulfilling their needs.
For example, B2B buyers of a specific niche can find their products on a B2B marketplace such as Joor or Etsy. On the other hand, buyers who deal in multiple categories source products from Tundra, Alibaba, SeeBiz, Global Sources, and others.
If you want to identify the needs of your buyers for lead generation, the best way is to:
Ask your current buyers about their requirements

Study case studies and testimonials of buyers

Understand what is lacking in the business approach and marketing campaigns of other B2B businesses

Imagine your perception of buyers

Create your fictitious buyer persona based on your real buyer

Use your buyer persona in lead generation to attract potential leads
Tracking Return on Investment (ROI)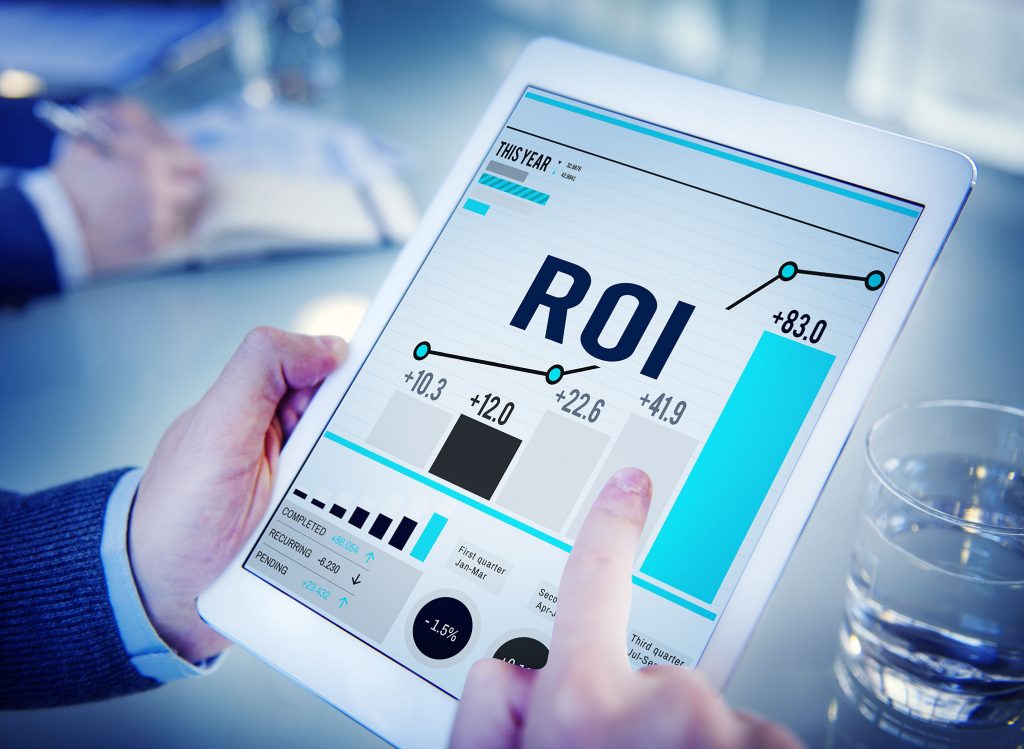 According to 31% of B2B marketers, tracking return on investment in lead generation is a major challenge for them. Calculating ROI on lead generation is a very complex process.
Formula
You have to follow a formula to calculate your ROI on lead generation:
Subtract your marketing expense from your revenue

Divide the subtracted result into your marketing expense

Multiply the divided result with 100 to calculate the percentage that is your ROI
Example
For example, if you spend $200,000 in marketing. You generate a revenue of $450,000. You subtract your budget of $200,000 from your revenue of $450,000. You get a result of $250,000. You divide it into $200,000. You get a result of 1.25. Multiply it with 100 to determine the percentage. The result is 125%. This is your ROI.
You break it up to the following:
Marketing Revenue: $450,000 – Marketing Expense: $200,000 = $250,000

250,000 / 200,000 = 1.25

1.25 * 100 = 125%
Creating an effective buyer persona
B2B marketers often create inaccurate buyer personas which do not provide desirable results. After conducting complete research, you can determine who your buyer is and what they want to buy. Marketers often make a few mistakes based on their assumptions and ignore the important factors in creating buyer personas. These important factors include:
Talking to buyers directly instead of using sales representatives as intermediaries

Creating one or less relevant buyer personas instead of creating too many invalid personas

Creating the buyer persona based on the actual buyer

Adding the buyer's:

Age,

Race,

Gender,

Preferences,

Decisions,

Motivations,

Goals
Getting the right lead generation tool
Lead generation tools help you to collect contact information from your potential buyers. With so many online lead generation tools available, it is difficult for B2B marketers to determine the right one.
There are a few types of lead generation tools including:
Inbound tools

Outbound tools

On-page lead generation tools

CRO tools
Inbound tools
Inbound lead generation tools help to attract potential leads and drive them towards your website. Engaging content leads to a sale. Your tools should include:
Analytics

Chatbots

Content delivery

Landing page building

Lead tracking

Technology to keep visitors engaged and converting them into customers
Outbound tools
Outbound lead generation tools help to find leads and contact them by approaching them via emails, cold calls or social media platforms. Good outbound tools to generate leads should:
Search potential leads

Export and manage contacts

Send automated emails to leads
On-page lead generation tools
The on-page lead generation tools help to track leads who visit your website and convert them. With these tools you can:
Increase your sales

Reduce the ratio of shopping cart abandonment

Show promotional offers

Track the progress of lead generation process
CRO tools
Conversion rate optimization (CRO) tracks the analytics and behavior of your website visitors and improves conversion rate. The features of best CRO tools for lead generation are:
Measure key performance indicators (KPIs)

Monitor conversion rates
Understand factors that:
Drive leads to your page

Make them abandon the page and prevent from converting into sales

Convert them into buying
View page metrics such as:
Clicks

Duration on the page

Views
Finding accurate leads
Finding high quality leads is the priority for 79% of marketers. However, 40% of generated leads are invalid. It is tough work to determine the authenticity of the leads. 
You need to take the following steps to verify your leads and find their validation:
Collect information on the company details such as:

Create a list of companies which do not want to contact you

Use email verification tools to find and verify if you are contacting deliverable active email addresses

Use best phone number validation tools to verify the contact number of the company
Retaining generated leads
Once you have generated and verified your leads, you have to make sure that you convert them. Even if a customer purchases from you, you need to make sure that you retain them. You need to maintain a strong business relationship with your buyers.
Nurture your leads by separating them via segmentation. Then deliver good content. Nurtured leads buy 47% more than non-nurtured leads.
Your content should spread awareness among your buyers. Write in a way to highlight their needs and then solve their problems. You can:
Ask your buyers about their opinions in questionnaires

Give them offers on how to save money

Tell them an estimated ROI for buying from you
Marketing campaigns can also be a good way to do so. You can advertise via videos, emails and social media platforms.
You can convince your leads to buy from you by conducting webinars and informative content about your business.
Keep contacting them because email is the most effective medium for lead nurturing. 78% of successful lead nurturing campaigns have been successful via emails. Send them personalized emails with automated emailing tools. Use templates that greet buyers with their given names. Such measures improve response rate as well as your brand's reputation with your buyers.
Conclusion
Lead generation is a complex process. But if you follow the aforementioned steps you can generate more leads. You can use all-in-one lead generation tools such as OptinMonster and LinkedIn Sales Navigator.