Evernote is a popular software app that allows archiving and note taking. But some users say Evernote has a few drawbacks such as difficulty in using bullet lists and tagging, and slow speed in general. So, if you are looking for a substitute for Evernote, you have come to the right place. We look at eight resourceful Evernote alternatives that can suit your business needs and boost your productivity.
1. IntelliNote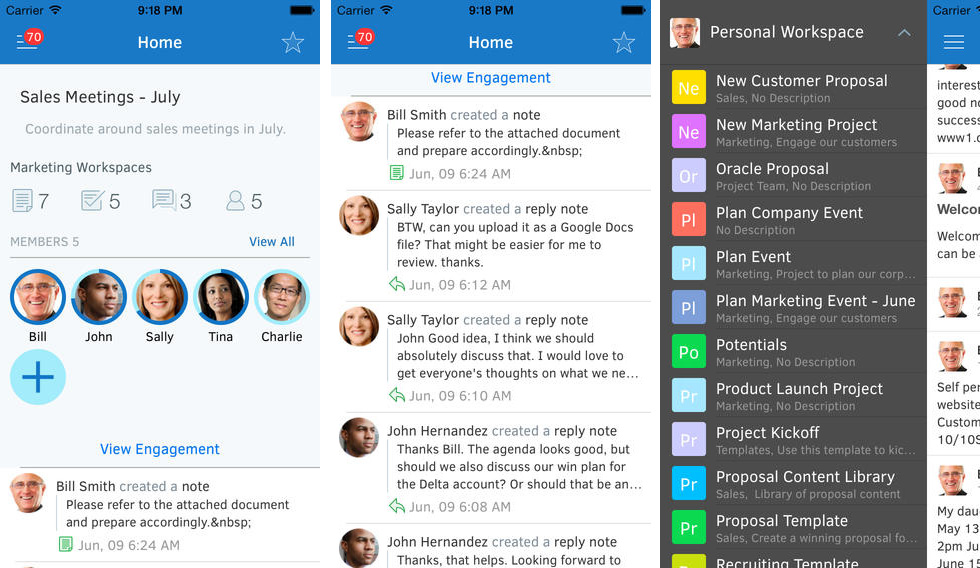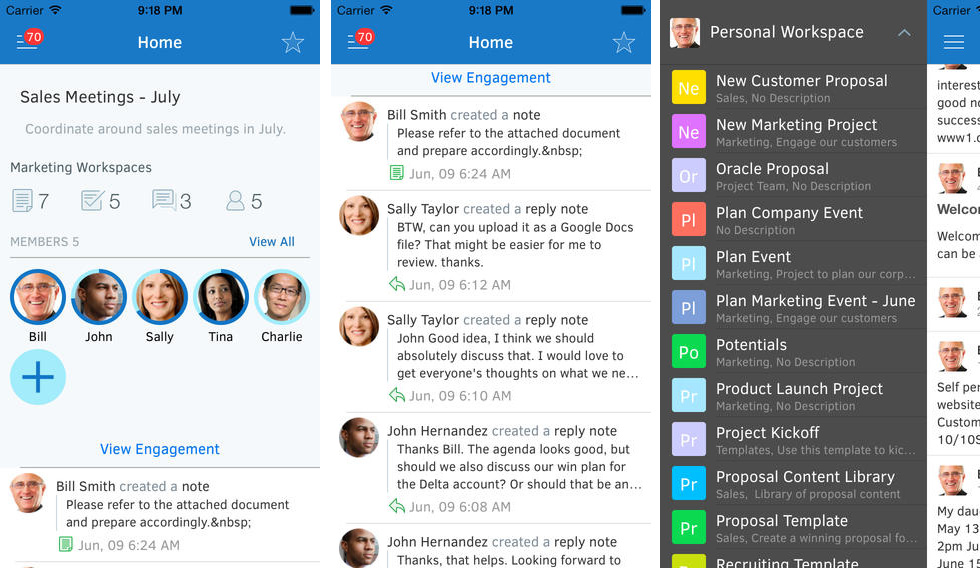 IntelliNote is as good as Evernote in its note taking and capture capabilities. Plus, it offers strong sharing and collaboration elements. Not surprisingly, Intellinote has attracted a good number of companies and users.
You can use IntelliNote to engage with vendors and customers, assign tasks, and share notes with your colleagues.  This application can help you complete to-do lists, tasks, and critical projects easily and quickly.
2. MammothHQ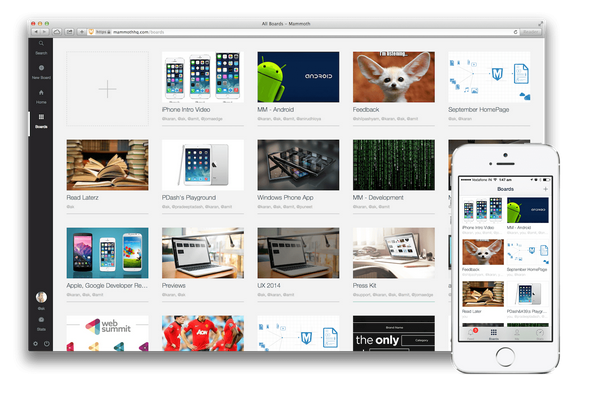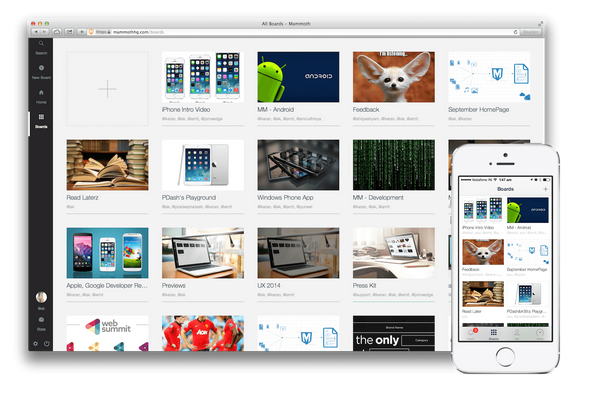 Mammoth is great for collaborations and helps in researching content, organizing it, and completing projects. You can simply drag and drop your documents, videos, MP3s, webclips, links, and images.
You can also issue invites to others on their email to collaborate with you on projects and share your adventures with friends and your team. It's also possible to organize and format your board like a document by copying and pasting content. All members of the team can discuss and edit together using this app.
3. Wunderlist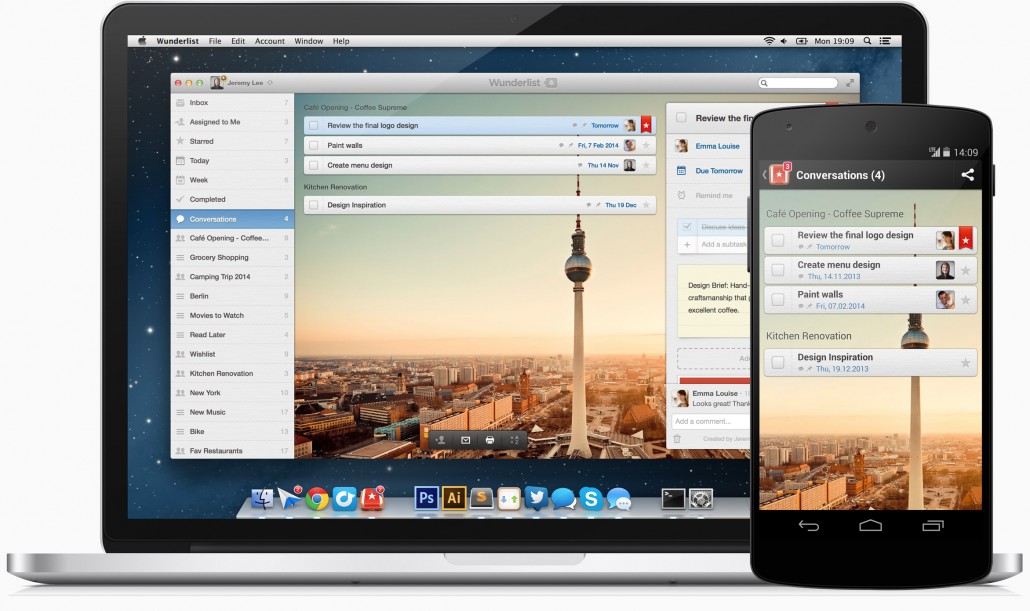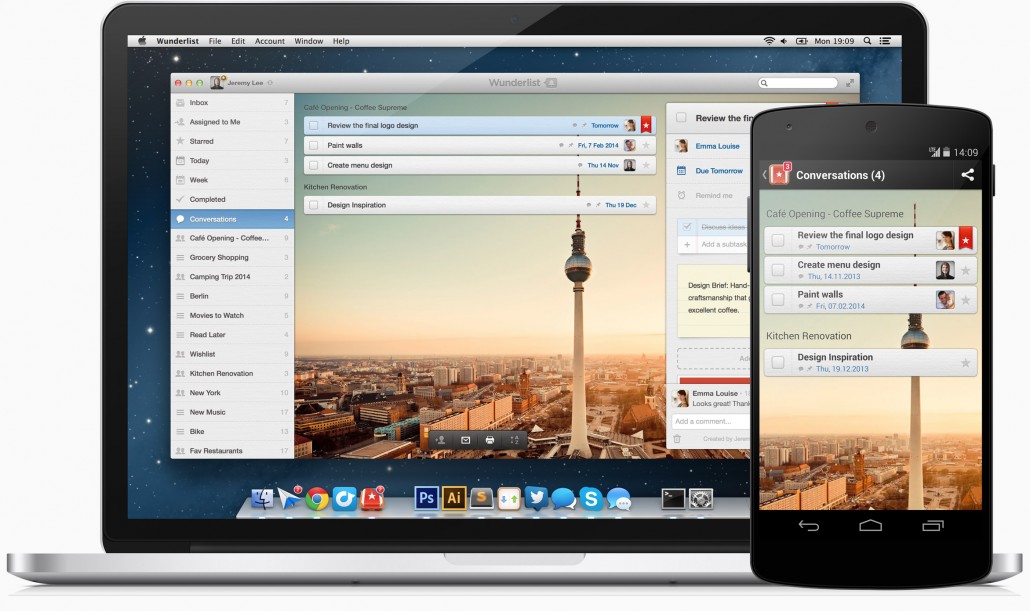 Share and manage your tasks and to-do lists with Wunderlist. This application can help you out in your business and it can also be pretty useful for private tasks like sharing shopping lists and planning overseas adventures. It's really worth giving a try.
4. Teux Deux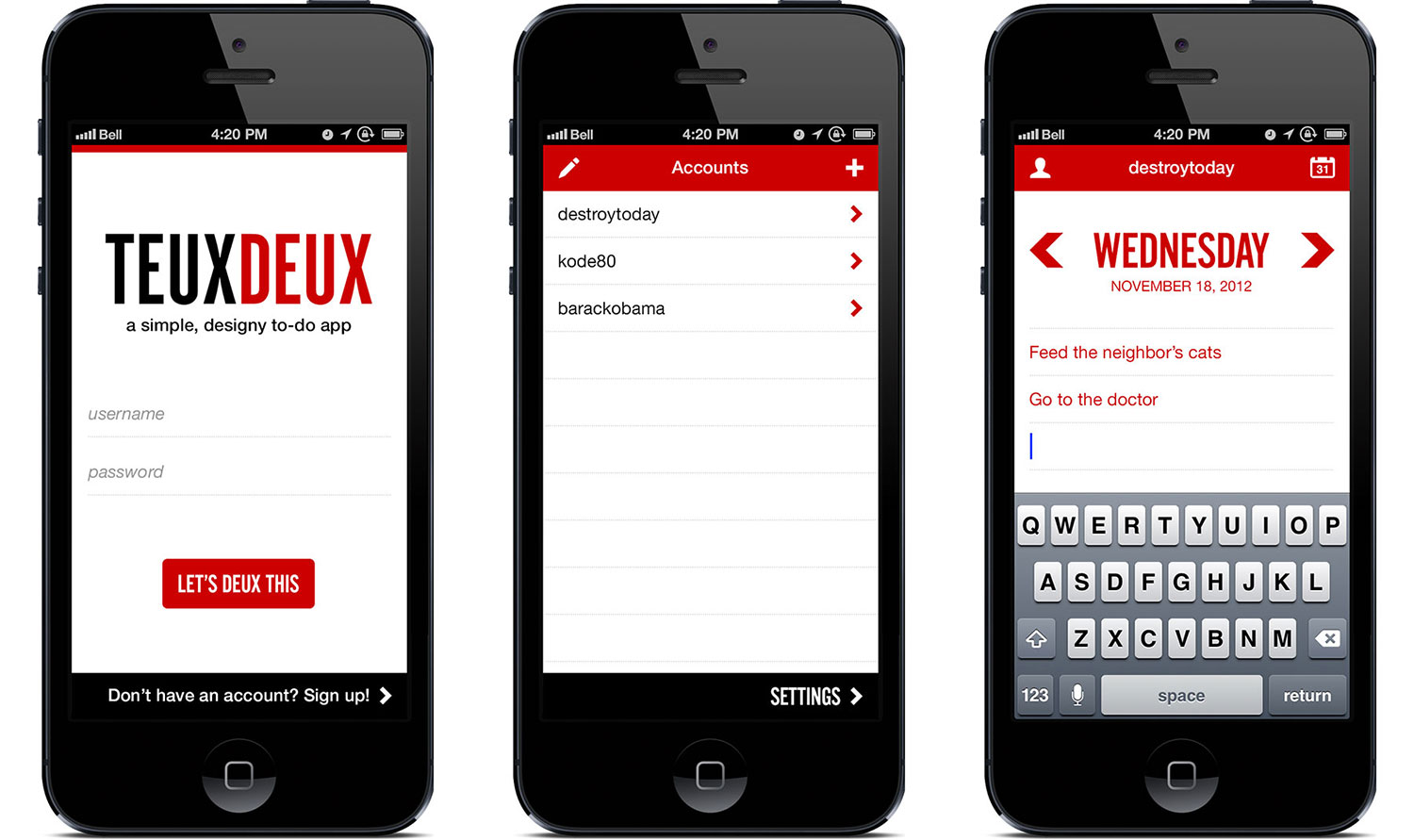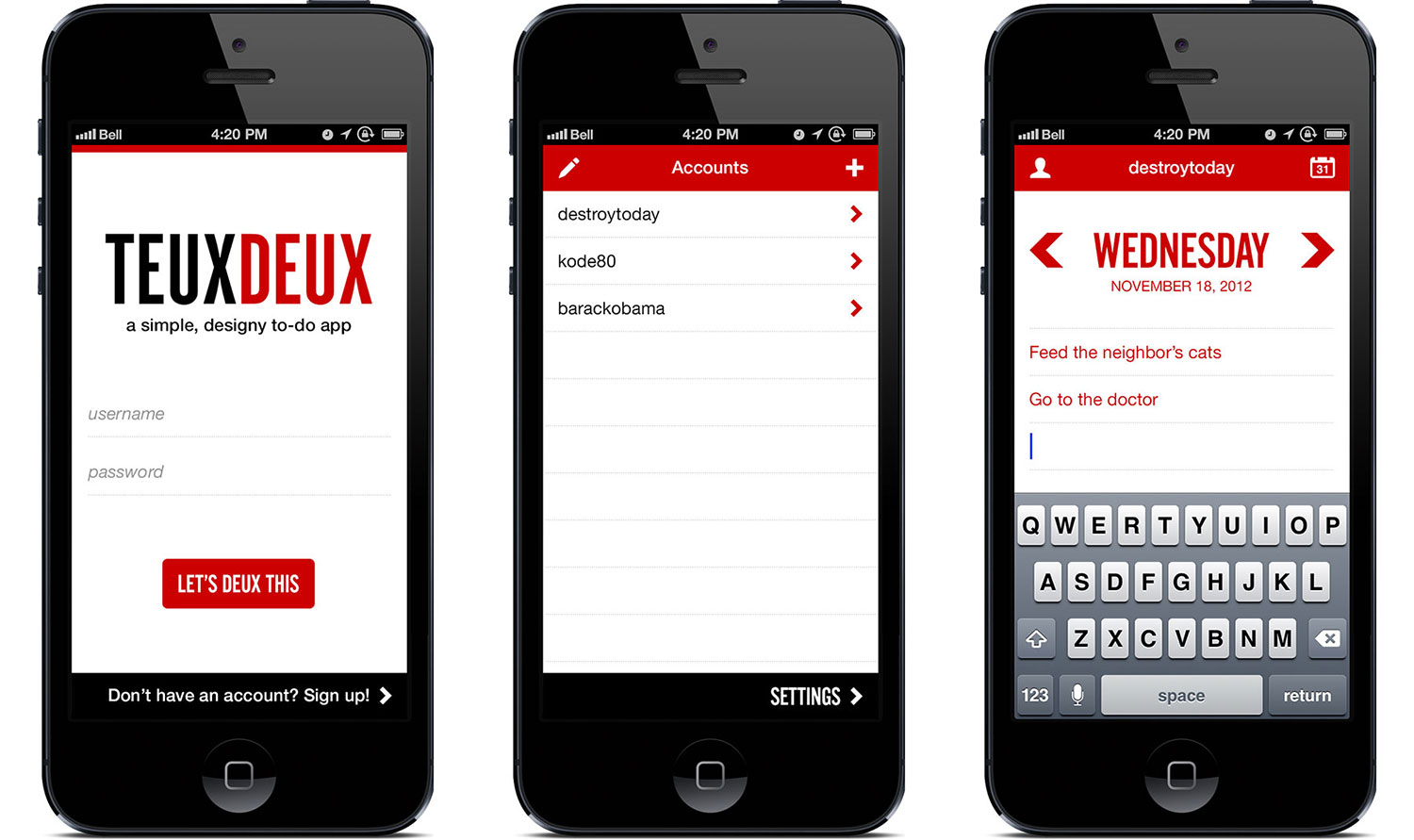 This is a pretty and simple app. It makes the task of creating to-do lists very easy. Teux Deux is without a doubt a visually compelling application, too. You can utilize the browser-based version to work on your PC, and use the mobile app on your iPhone on the road.
Simply type your task lists, place them in schedule and mark them as done. You can use extra formatting such as 'bold' options. All the scheduled tasks and to-dos can be easily and quickly downloaded at any time. Thus, Teux Deux is the ideal place for your household chores and grocery lists.
5. WorkFlowy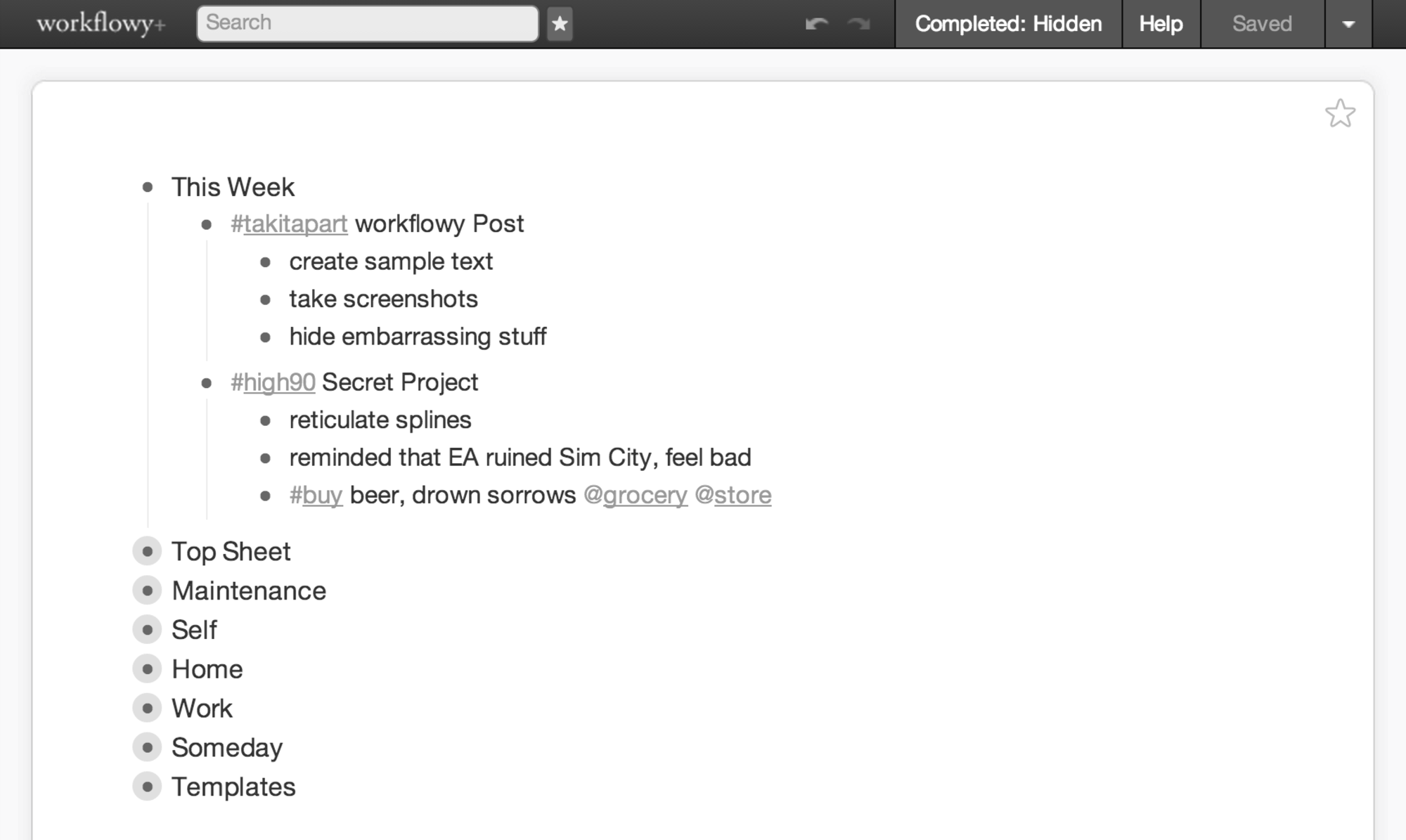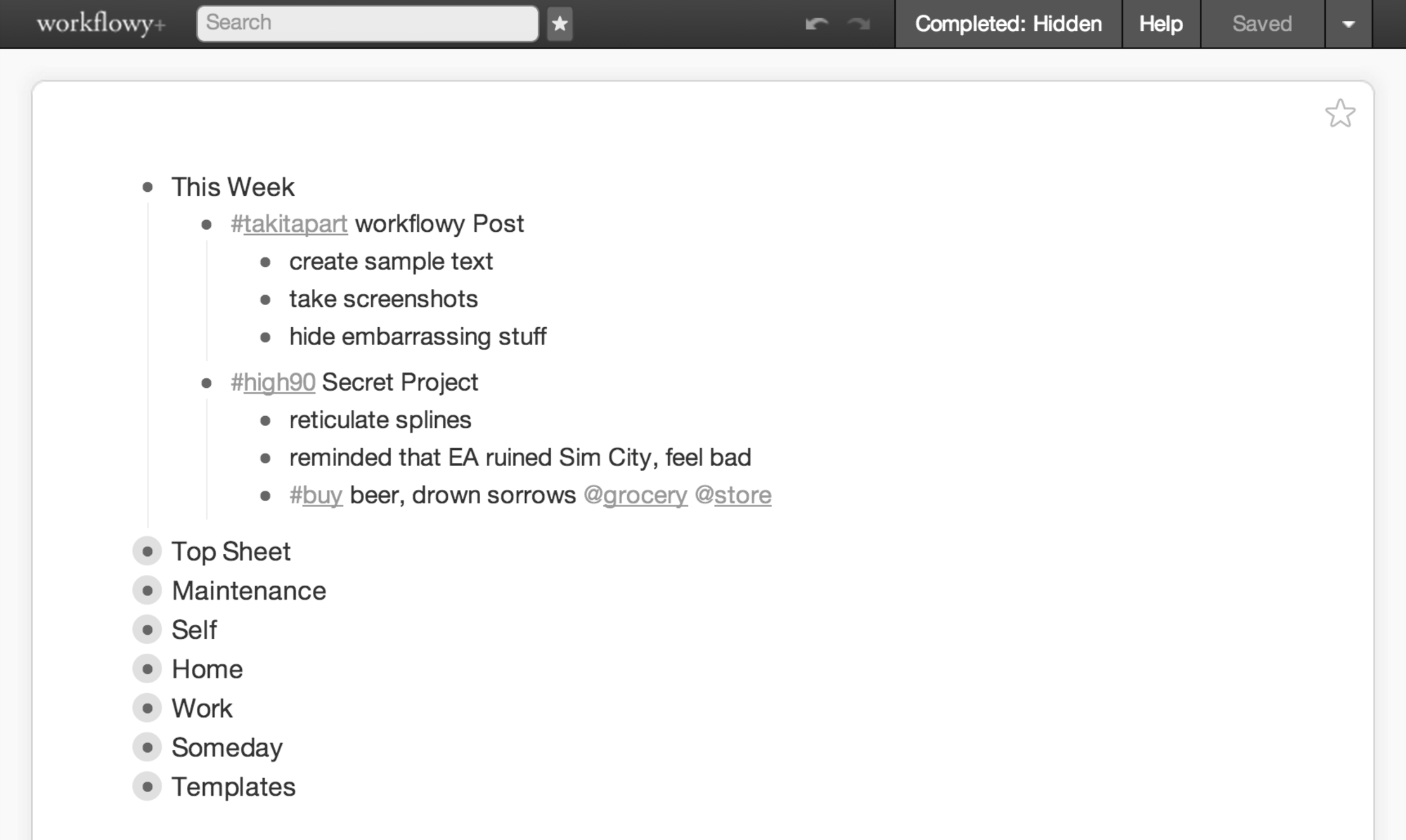 WorkFlowy's organizational capabilities will make life easier for you. You can use this app to organize personal tasks, collaborate on projects, plan events, keep a diary, write research articles and papers… all that besides taking notes of course.
6. 2DO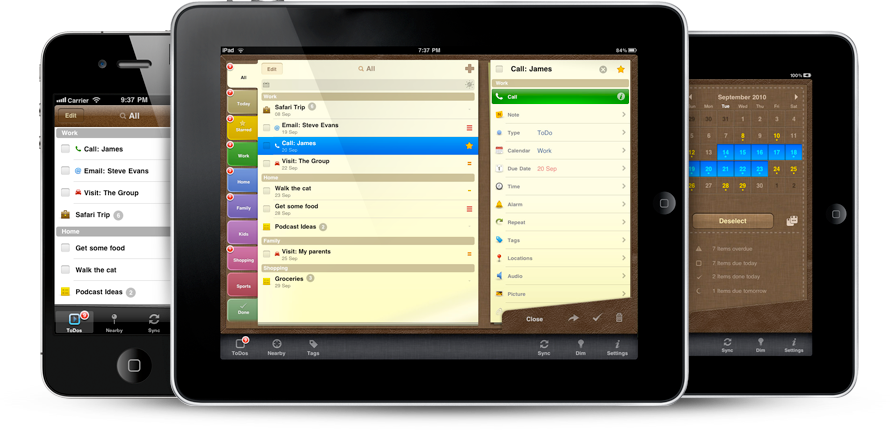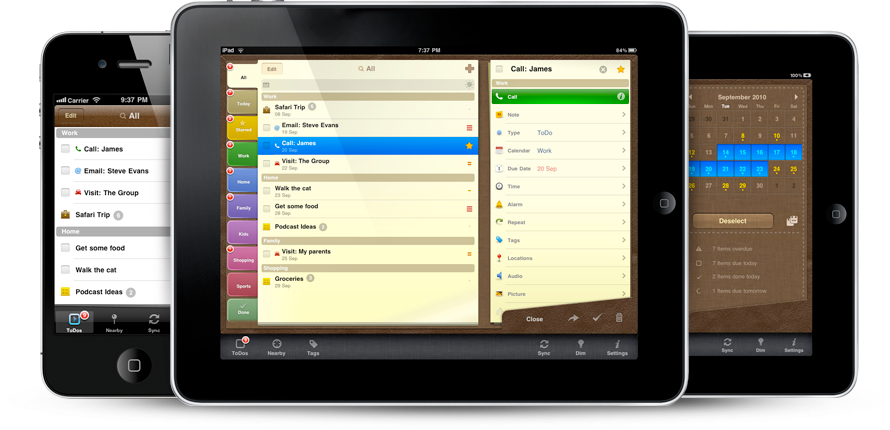 You can use 2Do for Android, Mac and iPhone. The highlight of this app is its attractive interface. You can use 2Do's outstanding search feature for full-text soundex as well as dynamic date-range searches. Utilize color-coded lists to keep together related projects and tasks. The app also enables you to create strong perspectives of tasks which will help you save time on finding specific tasks.
You can create multiple notifications (text or sound alert) for a single task. 2Do will keep reminding you till the task is completed. The app allows you to use a combination of checklists, projects and tasks. Security is taken care of as backups are automatically created at regular intervals. You can protect your data by locking the app or individual lists with one click.
7. Microsoft OneNote


Microsoft OneNote allows you to collect the required info at one spot. Download this free app on your tablet, phone, Mac, or PC. All your notebooks can be stored online on OneDrive for easy access anytime, anywhere.
You can capture your ideas easily by sketching, handwriting or typing them. It's also no problem to attach files, embed tables, insert videos and photos, and clip webpages and links on this app. You can edit and erase smoothly using a mouse, stylus, or your finger. OneNote is thus the ideal place to store all your to-dos and notes together.
8. TagSpaces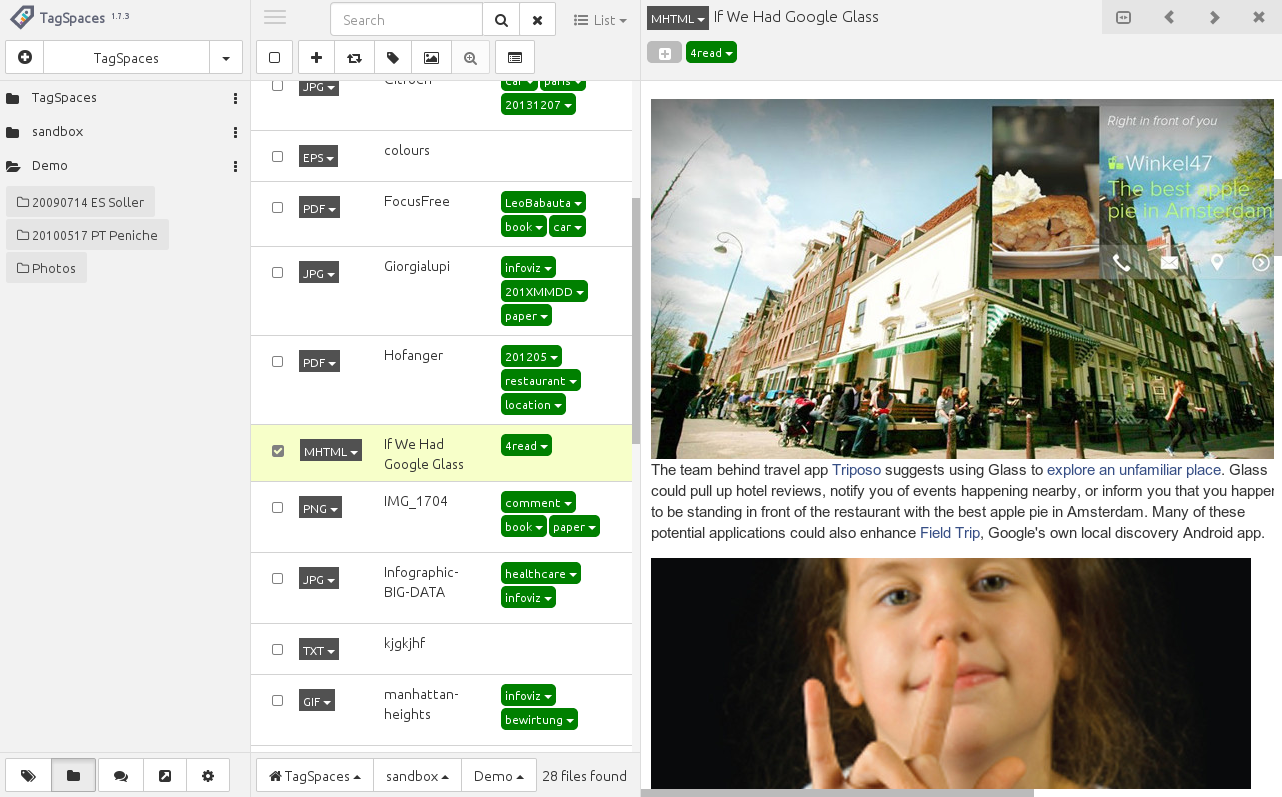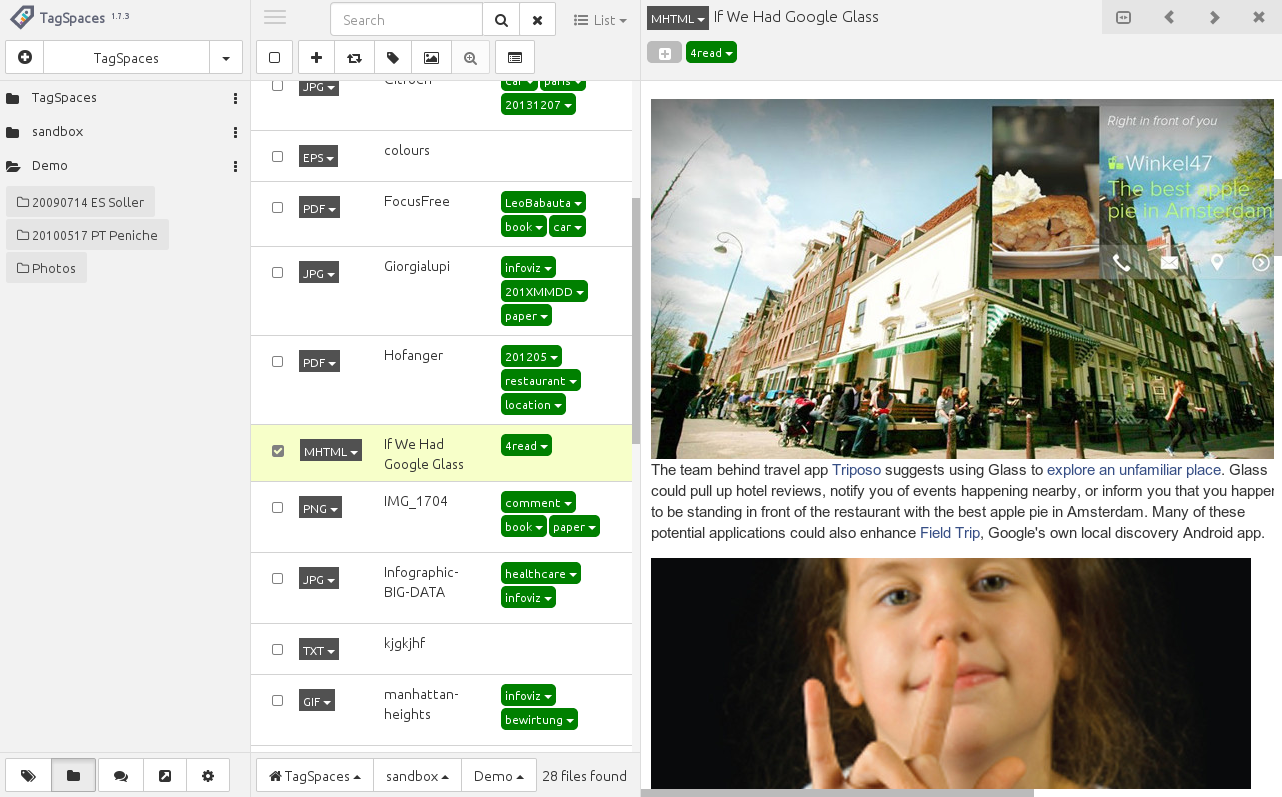 This is an open source app that can act as a data manager. TagSpaces runs offline on your device and does not need online registration or an Internet connection. You can use platforms such as Dropbox and ownCloud to sync files and data between devices. To sum up, TagSpaces conveniently syncs your local file system with the Web.