You may have an amazing product or service, and sales are looking good. But if you are not managing your financials the way any business should, you are setting up the company for failure down the road. You need to stay on top of the money that's coming in and out.
Often, this means accounting for profits vs. losses, scheduling payments, alerting clients to overdue, making sure expenses don't exceed the limit, and so much more. But who has time for that? Surely not the small business owner who is too busy managing operations, taking the lead in sales, and even doing administrative tasks for lack of a bigger team.
Small businesses can turn to accounting software designed for their needs. Small business accounting software, unlike enterprise accounting solutions, is much easier to use and easy on the wallet. It helps a company manage its financial data better, which leads to healthier cash flow–the lifeblood of a small business.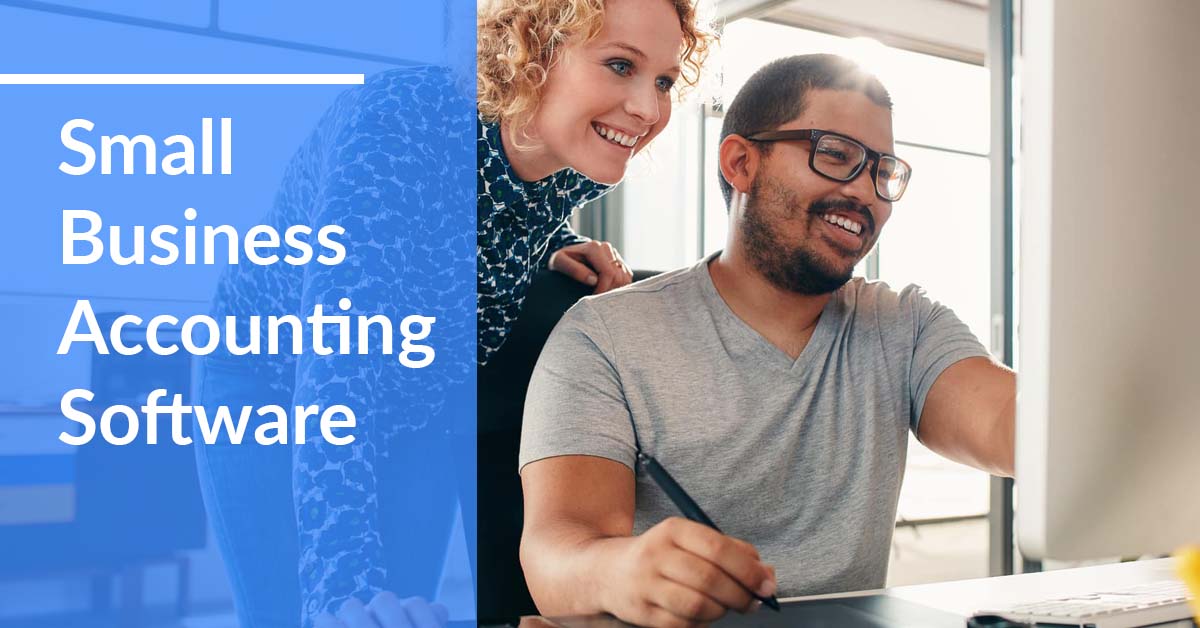 Small Business Accounting Software Table of Contents
What is Small Business Accounting Software?
A small business accounting software is an entry-level or pared down system sole proprietors, and small companies use to manage their financials. These include major financial administration, such as bookkeeping, record-keeping, accounts receivable and accounts payable, integration with other critical business systems, and reporting. More robust small business accounting solutions may include invoicing, analytics, budget planning and can even scale to enterprise features.
The goal of using accounting software is to streamline and automate your money management so you get the big picture of the company's health at every stage of operations or growth. This is critical as nearly half of small businesses fail to survive past their fifth year, reported Forbes, and much of the reason point to mismanaged financials.
Busy with running day-to-day operations, a small business owner is likely to avoid bleeding money, albeit in trickles at first, which can snowball to huge amounts over a period. Small business accounting software helps to prevent that. For example, the software can automatically alert you to uncollected payments and overdue bills or highlight entry errors. 
Not only that, small business accounting software relieves you of the time-consuming bookkeeping tasks so you can focus on growing your business. 
In reality, there is no hard category called small business accounting software. Most systems cater to small and medium companies and can scale to large enterprise needs. But it is important to distinguish the key features of these solutions that match small business requirements; hence, if they do, you can regard them as a small business accounting software. 
A small business accounting software is almost always cloud-hosted and is purchased via a monthly subscription, which helps to keep the cost down. Cloud apps also give you the flexibility to access the system from any device, and anytime you are internet-able.
List of Best Small Business Accounting Software
These apps are by far the most popular small business accounting software solutions in the market today either because they are affordable or reliable–or both. The list should help you kick off your product research, but keep in mind there are dozens of other accounting software apps that cater to small companies out there.
QuickBooks:

Almost synonymous with accounting software for small and medium companies, it is primarily an on-premise system with a cloud version. It is regarded for its core accounting tools and reporting. Advanced features are available in premium plans.

Xero:

A web-based accounting tool, Xero allows you to view your cash flows, account details, and bank transactions in the cloud. It also lets you pay bills online and stay on top of expenses by accessing the app from your smartphone.

Sage 50cloud:

It is the vendor's cloud version of its enterprise accounting system. It allows you to manage financials, analyze financial performance, and comply with tax and payroll laws.

Wave:

touted for being 100% free, it is robust enough to conduct credit card processing and payroll. It also allows you to create invoices for free. The vendor also offers payroll services for a fee.

FreshBooks:

Intuitive and designed for small businesses, FreshBooks provides you with tools for invoicing, expense management, estimates & proposals, and even project accounting. It also features a time-tracking tool for contractors paid by the hour. Other key features include reporting & analytics, mobile apps, and key integrations.

Zoho Books:

A small but powerful app that allows you to reconcile bank transactions, generate financial reports, and invoices. Likewise, it helps you manage inventory and bookkeeping with ease.

Kashoo:

Primarily an expense tracking app, it features a smart inbox where all your purchases are sent and categorized. It also notifies you of payments in the same inbox so you stay on top of your cash flow. Kashoo has standard analytics that can generate basic accounting reports, including sales tax summaries.

GoDaddy Bookkeeping:

It features basic income and expense management and integrates with Amazon, Etsy, and eBay. Primarily designed for ecommerce sites, it also provides general ledger, audit trail, and purchase order tools, albeit not as robust as full-pledged small business accounting software.

OnPay:

It is technically a payroll software, which automates payroll processes based on your set rules. Likewise, it can automate tax filings and allows for direct deposit, check or debit card payments.

FreeAgent:

Catering to small businesses, the app features tools for time tracking, invoicing, and expenses, among others. It caters to the needs of small businesses and also lets you import bank transactions into your accounts.
Key Features of Small Business Accounting Software
We can divide small business accounting software features between basic and advanced tools. Make sure your choice of app provides you these standard tools:
Dashboard

– Displays your key accounting metrics like accounts payables/receivables, expenses, cash flow, and sales.

Reminders

– Alerts your clients to upcoming and late payments via email.

Invoicing

– Allows you to send billing through email and, conversely, accept payments online. It can even automate recurring invoices, for example, a monthly subscription. Look for apps with an invoice generator and integrate with major credit cards and popular payment gateways like PayPal, Stripe, and Square. 

Payment options

– Allows you to pay or get paid via credit card, ACH bank transfers, and payment gateways.

Bank reconciliation

– Helps you match your bank transactions against receivables and payables. This makes it easy to spot irregular transactions or simply to stay on top of your company's financial health.

Accounts receivable/Accounts payable

– Helps you track, manage, and get insights from your collectibles and obligations.

Mobile apps

– This feature is often a given; that is, a cloud-hosted accounting app is expected to work seamlessly between desktop and mobile devices. Take note that many vendors only provide a mobile browser version, which is a tad slower than a native app experience.

Security

 – Protects your sensitive data from prying eyes. It usually consists of permission rules so you can control who sees what. Other standard security protocols include two-way authentication, unique code generator, and data encryption.
Extra features to look for that can further streamline your financial management processes include:
Expense management

– This can be an integrated module, an add-on, or a separate app. It helps you track and manage expenses, and paired with analytics, provide you with insights on cost-cutting opportunities.
Financial reporting

– This feature can be a set of features tiered to pricing plans, for example, basic to advanced reports. Many apps allow you to generate standard reports, such as balance sheets, income statements, and cash flow statements, as well as advanced reports like P/E ratio, operating margin, and other financial statement ratios. 
Inventory management

– Some of the more robust accounting apps have this as a premium feature. It allows you to keep tabs on your stocks, sort out the best-selling items, predict lockouts, and connect your inventory with quote and order workflows. This feature can speed up the whole business process from ordering to collecting payments. 
Project accounting

– This is an advanced tool specific to running projects as opposed to your day-to-day operations. Projects entail a different set of costs and revenues, and this feature helps you to budget-plan and complete a project while accounting and getting paid for all the work done.
Fixed assets

– This helps small businesses account for the capital, operating cost, and depreciating value of their big-ticket assets, be it computers, vehicles, properties, or any other material or equipment.
Sales tax

– Helps you set the right sales tax down to local taxes. This is valuable to small companies dealing with multi-state and even international regulations.
Benefits of Small Business Accounting Software
The features aside, let's talk about how small business accounting software benefits small companies. 
Stay on top of your accounting entries

– Accounting software lets you capture entries in real-time, all the time. For example, each order transaction or purchase is automatically entered into the records. By staying abreast of the ins and out of money in your company, you get to see how the business is faring and will be faring. 

On-the-go accounting

– Most accounting software for small businesses provide mobile support, which means you can enter, manage, or access the company's financial data from a smartphone. This is especially useful to small business owners who are always on the go or if they want to stay home or go on vacation. You never lose touch of how the business is doing money-wise.

Centralized financial data

– Having all your financial records and reports protects the integrity of data. The software can alert you to duplicate entries and problematic records like mismatched orders vs. inventory or quote vs. payable if all data is consolidated in one database. This ensures your financial forecast is sound and reliable. Did you know how much one clerical error can cost?

TransAlta lost $24 million buying higher-than-market share

because of a spreadsheet mistake.

Gain financial insights

– It is like having a financial advisor. Accounting software consolidates your data, from which you can slice and dice it however you wish. You can spot variances, forecast profits vs. losses, estimate costs–your Balance Sheet Report is spot on. This aids you in making sound business decisions based on data, not a hunch.

Tax compliance

– Accounting software helps capture data needed for tax reporting and filing. You can also set it up with rules to automate tax calculations and schedule payments so you are sure to comply with state and federal regulations. The more robust apps even allow you to file returns from the dashboard.
Issues on Small Business Accounting Software
Small business accounting software is not without hiccups. Take note, though, that many of these issues are borne out of a weak accounting system and do not necessarily apply to all software. Nonetheless, knowing these issues will help you choose the right accounting software.
Security issues

– This is the most often cited concern by new users of cloud accounting software. The idea of storing sensitive data in a vendor's server sounds counterintuitive. But when you realize that hosting data in your own server or computer is no less risky than having it in a third-party cloud server–if not riskier since you don't have the infrastructure breadth of a vendor–the SaaS model makes sense. It all boils down to vendor reliability and trustworthiness. And of course, having a backup of your data is always a good practice in case of emergencies. Tip: go for software with a reputable vendor.

 

Limited reporting – Some accounting systems allow you to capture data with ease, but they cannot generate reports out of it. They act more like a storage device instead of a true system that can run analytics to digest data into insights. Tip: go for software with analytics.
Constant updates

– In SaaS, vendors often roll out iterative updates, which help improve user experience. The idea of updating software can be annoying, but it actually works to your advantage, and you are paying for it. In short, updates ensure that you are getting the most out of the system and getting the latest in security measures. Tip: look at updates.

Slow internet

– Although no fault of the vendor, if you have a slow connection, cloud accounting (which most small business accounting apps are) may not work for you. But why lose the benefits of SaaS when you can get fast-speed internet service? In fact, having a 4G line is already enough. Tip: get a faster internet connection. 

Lack of support

– This is just a matter of avoiding questionable vendors. Most popular and widely used solutions provide 24/7 support via chat and email. Some even offer dedicated phone services but for a fee. Tip: go for vendors with reputable customer support. 
Trends in Small Business Accounting Software
Technology is always a work in progress; hence, we expect many small business accounting software to evolve based on the following trends:
More companies are seeing the benefits of accounting software to the point that the market is forecast to grow by 8.5% in 2024. 

The surge in data analytics technologies, including AI and machine learning, will allow accounting software to automate more processes and generate precision insights. The result is businesses will greatly improve efficiency with more accountants playing a business role instead of simply crunching numbers.

Blockchain technology will impact reconciliation and ledgers most. We can see accounting software embracing it as more people migrate to blockchain-based transactions.

Big data will allow accounting software to process analytics at an exponential magnitude.