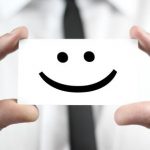 By the time customers contact you, 57% of their buying decision has already been made, according to the Google/CEB's Marketing Leadership Council (2013). They have researched information about your software, compared it with your competition, and had an opinion if you're worth the try. The question is, what if during their research they didn't feel you're credible enough to trust you and instead opted for your competitor?
Your potential clients will be reading about your product on one of top B2B review sites, checking your website for telltale signs of legitimacy, browsing through social media for user comments; meantime, you can only watch and keep your fingers crossed that they like you enough to get your free trial. Although it seems like with today's B2B buying behavior you have little control over capturing leads, you can still wield some influence: it's all about building user trust across your digital presence to engage prospects.
Having a solid online user trust can:
Increase unique visits and SERP

Build social proof

Bring in leads

Build reputation traits for long-term customer relationships
Even if you're a startup or a small player in your category, having a strong user trust rating can leverage the playing field. So, how do you build user trust? There are two ways to build it: using internal and external trust elements.
Internal trust elements
Your website, landing pages, and social media pages should project that you're a legitimate business offering a quality product. There are plenty of actionable steps to show this, but here are the most important ones:
1. Provide your contact details
Showing a physical address and local phone number to contact you has an immediate positive signal: it tells prospects that you're real and can be trusted, specifically, that you won't disappear with their money. In fact, a Baymard Institute (2013) study reported that 46% of web visitors say that a clear contact number and address make them trust a website.
Likewise, having a US address can create more trust if you target North American clients. If you're a foreign-based business, forming an American company with an official address is now possible through online services. For example, Delaware offers this guide on how to open an address in their state.
2. Display transparent pricing
Perhaps next to your homepage, the pricing page is the next most visited site. That's because price is a major factor in purchase decisions. When customers see a price, they feel more confident when assessing your product.
However, customers aren't really looking for the cheapest price, but the best value for their money. Buyers perform a quick mental cost-benefit analysis when they visit your pricing page. That's why you shouldn't just display price; show its value. Highlight the benefits of your more expensive plans versus the cheapest so prospects can quantify the value at once.
You can also highlight the most popular plan to use the "wisdom of the crowd" influence, where buyers tend to go for the product that others are getting, too.
Likewise, make sure to be clear about payment terms and declare extra charges to avoid being considered dishonest by omission. You can highlight the important terms in a FAQs section or as a footnote near the price matrix.
3. Show a picture of you or your team
It seems trivial but isn't really. SaaS is an abstract product, so seeing the people behind the software lends it a physical representation. Your photo can also be tied up with your personal social media accounts, namely, Twitter and LinkedIn. This is helpful if you're projecting a thought leadership persona, where your credentials help to market your software. If not you, your executives or key developers can adopt this tactic of tying up their authoritative credentials with the product.
Furthermore, service being half of your SaaS plan, it's best illustrated with images of real customer reps.
External trust elements
1. Display trust seals
Showing trust seals on your website is a fast way to build credibility, especially if you're a new or less known player. Seeing trust seals is the number one factor that make people to trust a site, according to an Econsultancy/Toluna survey. It even surpassed family and friend referrals, based on the study.
Granted by credible third-party companies, trust seals come in different types, but mainly technical security and business legitimacy. For example, Norton is a known technical security seal, while BBB is a popular business approval seal. There's another type: a seal that focuses specifically on the B2B industry.
For instance, in B2B software you can get a Verified Quality Seal that is offered by a B2B review platform FinancesOnline. This seal is unique because it verifies your software's features to be of high quality and your customer support to be reliable, two key aspects that B2B  buyers look for during their research. Which trust seal to display, then? Why not all three main types–a security, business, and special seal–so you cover all bases?
2. Display your awards
Awards can be major or small recognitions accoomplished by your software. They speak for themselves, that your product has been validated for something positive. Announce the won awards in your social media channels. Likewise, group them together and showcase them on your homepage and landing pages such as a free trial page.
You haven't won any award yet? That's okay because there's a fast way to merit one: B2B review sites. If you know your software and tech support are of solid quality, you can probably apply for a quality certificate or even an award. For example, FinancesOnline offers some great quality certificates and awards can highlight your software's key strengths and distinguish it from your competitors.
3. Show your media mentions
Like awards, media mentions validate your product. A media mention can be about your expert opinion or a positive review of your software. If you've had appeared in mainstream media, showcase it on your homepage under an "As Seen On" banner.
You can earn media mentions in three ways:
You get an editorial pickup from a media site

Pay for a PR article

Get a full coverage on a B2B review site
Unless you have a sought-after opinion or a disruptive product, getting free media coverage is tough. On the other hand, paying for a press release is costly. The third option that's worth considering are B2B review sites that offer cost-effective marketing services including press releases at discount prices a full reviews of your product highlighting your unique features and showcasing your awards. Plus, review sites rank high in software category searches, so getting more exposure on these sites can get you a lot of potential clients. Here's a great example of a detailed software review written by a third-party B2B site.
TAKEAWAYS:

Capture prospects' attention during their product discovery research by increasing your online user trust level

There are two ways to increase user trust: internal and external elements

Internal elements include: displaying transparent pricing, contact details, and a picture of you or your team

External elements include: showing trust seals, awards, and media mentions