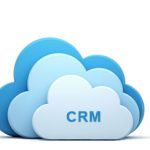 Selecting a good CRM software system for your small business can be a difficult task because of the vast variety of applications and the different features they offer. So, even if you are sure about what you want, you may get confused by the sheer range on offer. To help you, we provide a few key features and factors you should consider while selecting a fitting CRM tool for your small business.
Features to Look for in a Good CRM Software App:
1. Go for Cloud
We recommend a cloud-hosted system as it is cheaper since there are no upfront expenses like servers and expensive licensing of desktop hardware and software. You can compare different tools and features to know their suitability for your needs. Plus, cloud can be used immediately enabling you to launch your CRM strategy quickly.
2. Be Clear about Your Priorities
Be clear why you want to use CRM in the first place? Is it for better customer support? To boost your marketing and sales campaigns, or to compile details about your leads, contacts, conversions, and deals.
A good quality CRM tools encompasses a range of features and operations, so ensure your top priorities are the top features of the software you choose.
3. Keep Things Simple
The product should be easy to use. Even if it has powerful tools and features, you should be able to navigate and use them seamlessly. The tool should also be intuitive and recommend suggestions to improve your use. Your company employees should be able to use the tool easily to improve their productivity.
The vendor terms should include clear charges on features, upgrades, tech support level, and specific modules. Be clear about important features like number of users, integration with third-party apps, and contract duration.
4. The Tool should be Customizable
You should be able to customize the app for your unique business needs. For example, you should be able to add custom fields, tags, and filters in sales stages to create easy-to-understand reports. So, do not be taken in by the powerful features of a product, choose the one that is most customizable for your needs.
5. Prepare for the Future
A good CRM software app should be scalable to meet your future requirements. You should be able to add more users and departments, and include an outsourcing firm to your CRM system if required. The price package should also be flexible and enable you to scale your usage up or down as needed.
Learn more about the vendor and ensure it is a stable company. You don't want to use a vendor that folds up its business and leaves you in the lurch.
6. Go Mobile
Mobile is the future of CRM. It enables your staff to access the CRM system anywhere and anytime. They should be able to update the program in real time from mobile devices for faster sales decisions and customer service.
The mobile should work on leading platforms like Android, Windows Phone, and iOS. Security should be top notch and allow access to authorized users only. You should be able to disable data access and auto data wipeouts in case of stolen or lost mobile devices. The app should offer smart forms for easier usage on the smaller smartphone screens and tab keyboards.
7. Try Out the Free Demo
Watch the demo of the various apps in your shortlist with all your key employees and get their feedback. List the pros and cons, as well as features of different CRM systems, and narrow down your choice to the one that most suits your needs.
Conclusion

Investing in a CRM software app is important because it can impact the future of your company. The task involves serious decision-making. Use the above tips as a starting guide on your quest to find the perfect CRM software solution for your unique business needs.