Are you seeking a way to save money while providing excellent service to your customers? Have you considered automating your customer support department?
Years ago, automated services conjured images of angry clients shrieking at phones to connect to a live person. On the other hand, automated technologies can now provide more efficient service than even customer support representatives. They can earn the respect of your customers while also saving you money. 
Customer service can be automated with the help of a chatbot, help center, or other artificial intelligence. A self-service online or phone prompt library reduces support calls and boosts customer satisfaction.
Automated customer service support can be supplied 24 hours a day, seven days a week, and can be utilized to help and save money on human support services.
The goal of customer support automation (also called automated customer service) is to provide consumers with guidance or assistance without the need for human intervention.
Customer service is defined as "understanding a customer's needs and giving assistance to meet those needs." External expectations (from customers) that are matched or mismatched to internal support skills complicate the equation (from you). However, the combination of the two elevates exceptional customer service to greatness.
Finally, success is attained through a collaborative approach involving the individual providing and receiving support.
Service requests can be received, processed, and responded to via automated services. There are countless reasons to have customer service automation tools. Let's discuss some of them.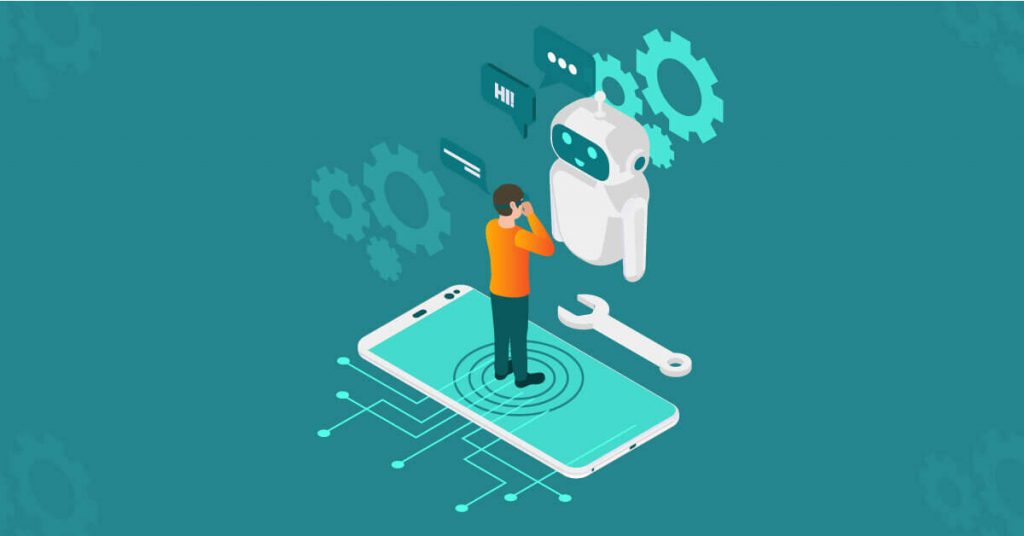 Reason 1 – Cost Reduction
Automated customer service can help you save 30% on labor expenditures. Your employees will spend less time waiting for customers to assist them and more time answering inquiries to which they could quickly get the answer without picking up the phone.
Furthermore, your customer support center will only need to be trained once. Hiring and training employees may be expensive, especially if you have a high rate of staff attrition, which is a prevalent problem in contact centers. Automated systems enable you to provide additional support to your agents to help them succeed, lowering turnover.
You will need to re-configure your software rather than re-train your entire crew whenever one of your procedures changes. They can also assist free up your personnel from working on repetitive support inquiries. More energy can be directed toward more challenging and innovative parts of addressing client needs.
An automated agent support platform can cut down on lost time by acting as the agent's personal assistant and taking over the manual job. Because the support bot is the primary point of contact for customers, the agent will already have all of the information on their screens when the call comes in.
Furthermore, the agent aid can assist in delivering responsiveness that was before impossible. The systems' NLP technology analyzes the customer question to extract intent and provides ideas to help the agent with the conversation.
Reason 2 – Better use of Human Resources
In many firms, the customer journey is linked to the customer experience.
Consider a real estate agent assisting a client in purchasing their first home. Before kids get their keys, there are a lot of milestones and unknowns. A competent agent anticipates their client's needs and provides pertinent information at critical points of the transaction. 
The agent's confidence grows as a result of this well-timed delivery. Having an entire workforce committed to providing customer care can be costly, and many small businesses cannot afford to do so. On the other hand, customer service automation allows you to save money while still providing excellent service. You can focus on other elements of your business with this extra cash. 
Excellent customer service includes anticipating client demands before they arise. If your employees can focus on complex tasks, they will be more productive. When they reach out to clients, they will be able to demonstrate higher empathy and problem-solving abilities due to their improved mental capacity.
Reason 3 – Efficient Service = Happy customers
Customers benefit from automation since response times are reduced. Agents may focus on more complex issues by diverting clients away from your company.
Instead of putting pressure on human agents to attain a quick call time, they can concentrate on results. Imagine being able to fix problems the first time instead of sending clients around to different employees. Customers will be pleased due to this approach, and there will be more minor complaints.
Automation could assist your support team meets their goals if they use customer service metrics like First Call Resolution (FCR) or Average Handle Time (AHT).
Reason 4 – Frictionless 24*7 service
Long wait times are an issue when clients are waiting for live agents. With automated responses, wait times are reduced, Placing your consumers in a better mood. Chatbots provide 24-hour availability and the option to quickly transfer to a human agent if necessary. Their best application is for processing repetitive and tedious questions like tracking orders, monitoring status, and checking account balances.
Customers that need their questions answered outside of usual business hours will appreciate the service. Users also prefer to use bots for simple questions and only contact a human agent when the problem is far too complex for the bot to solve. It also saves time for clients.
You can use call recording, speech recognition, and tracking to track how customers engage with your product, support team, and sales funnel. This allows you to pinpoint consumer issues before speaking with them. It will also help you keep your customers. Employees can only work for a given limited number of hours each day. On the other hand, automated customer service delivers uninterrupted customer service 24 hours a day, seven days a week. 
A chatbot, for example, can provide online support without requiring human involvement. Chatbots can warn on-call workers of service interruptions in particular workflows. Customer service automation can assist cut wait times, which is one of its main advantages. Customers dislike waiting for responses, and the longer the line, the more irritated they will become. You can speed up the process and get your consumers the answers they need as quickly as possible if you use customer service automation solutions. 
Reason 5 – Centralized information empowers employees
CRM platforms and knowledge management solutions enable the centralization of customer information, like contact information, transaction history, self-service interactions, viewed content, and more. If a customer connects with you for a question, you'll want to respond quickly and accurately. A human mistake can frequently result in issues, and customers may have a negative experience. You can eliminate the danger of human error and ensure that your consumers receive the assistance they require through automation.
Integrating knowledge management with automated customer support solutions, such as a virtual phone system gives you a complete picture of your consumers. Support agents can get real-time consumer data before incoming calls, emails, or online chats. You won't have much time to improve other elements of your organization if you're too busy responding to customer care requests every day. This could mean you miss out on some fantastic possibilities for you and your staff to succeed. It is considerably easier to complete tasks using automation.
 This information is available to your customer service staff in seconds. They can provide excellent customer service without navigating a plethora of tools, tabs, or spreadsheets.
Conclusion
Now that you have access to many tools and technologies to improve service and support to your customers, what excuse do you have left? There are numerous advantages to automating customer support and some drawbacks.
We must also consider the expenses of customer service automation before moving on to the rewards. 
The most obvious cost is the financial commitment required to put this system in place. Some things are more costly than others, and it all depends on the type of business you run. You might be able to choose a free trial to see whether this is something you'd be interested in.
The cost of human interaction is an added expenditure. Customers who want to speak with a human are naturally turned off by organizations that deploy automated customer support. However, several services might help you bridge the gap and provide outstanding service to your customers. They won't be missing out on any human interaction!
Always provide your consumers the option of speaking with a live person. Don't be afraid to get input from them so you can continue to improve the system to fit their demands. Customer service automation can help you empower your staff to perform outstanding customer service.