Customer management software (abbreviated: CRM) has become a standard tool for business people. Today, tomorrow, or in a week, every actual business person will accept the imminence of CRM software usage. Of course, that should not sound intimidating! Vice versa, customer management software is key to business simplification, convenience, and effectiveness. 
So, customer management systems have various forms. Experienced business doers usually create an aggregate of customer relationship management software. And here is what happens when a doer utilizes customer management relationship tools: 
7 Ways to Use Customer Management Software for a Business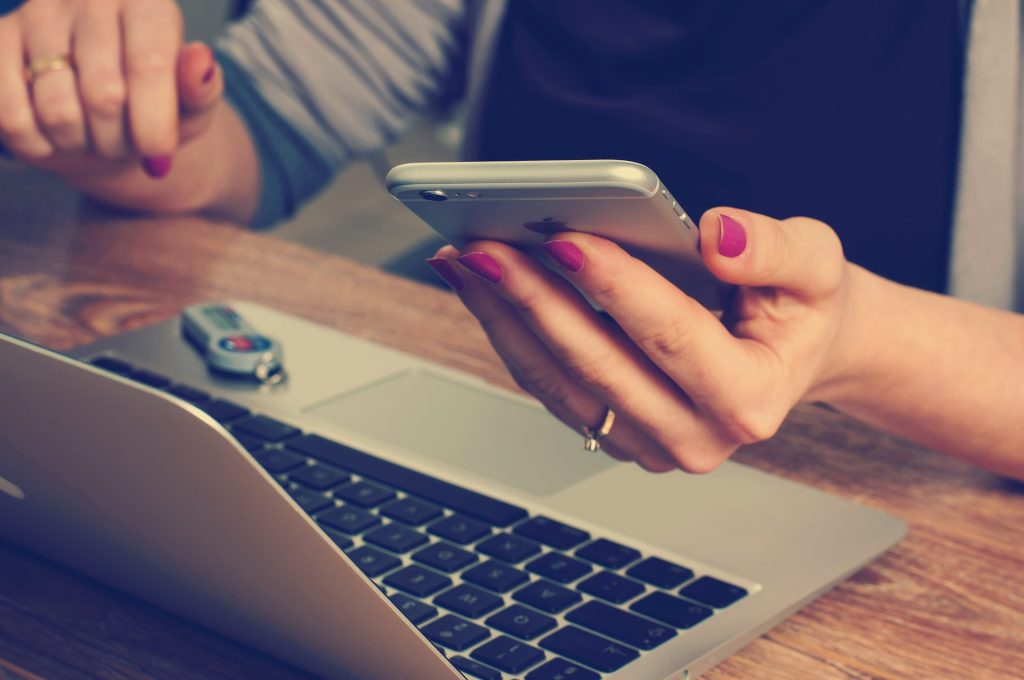 1. Sustain your business's competitiveness 
Entering the ocean of business means meeting white sharks and kilka equally. Sure, every business doer dreams (if not expects) to become a whale in that ocean. That means you have to analyze the maximum of companies and their aspects. For instance, you may need your competitors' marketing activities to form your plans. Also, details like user keyword requests are vital for social media leading. There are many ways to gather essential data to help your business remain competitive. And CRM programs, with their tracking features and recordings, are the first tool to utilize here.
2. Boost planning, monitoring, and analytics with a CRM program
Calendars and reminders might not suffice when you are a business doer. Moreover, important notifications hide under piles of chats and news channel messages. A separate CRM program might be the choice when you require: 
Well-structured planning; 

Crystalline task tracking; 

Comprehensible execution results; 

Brief analytics recaps; 

Sustainable documentation storage; 

Automated reminders. 
Customer management software programs accumulate vital information and allocate it how you please. Thus, a business person always has an informational hub with convenient infrastructure. And you have zero worries that you have neglected something — you see all details on the board. So, present-day business management tools simplify observing the life track of every task. 
But do not forget to read CRM software reviews! Remember that every tool cannot be axiomatically efficacious. So, you might need additional research or CRM expert materials to determine your course of choice. 
3. A CRM program helps with contact matters
Mostly any customer relationship management application allows for fixing your contacts. That, in turn, organizes your contacting prospects and simplifies communication automation. In addition, customer management software allows the creation of templates that you may use for typed forms of marketing. Thus, the wisest decision is to contribute to professional content writing and then alter the template. That way, you will send messages that meet the desires of your actual and potential buyers. 
4. CRM tools can segment your audience 
When you wander mazes of business ideas, consumer behaviors in a mix of economic trends are your light sources. According to U.S. Small Business Administration, that research is vital to: 
Find customers; 

Find a market advantage; 

Understand market demands;

Analyze consumer spending, and so on. 
Yet, note that contemporary circs of existence have divided masses into segments. Those segments might be microscopic and have less than a hundred members. Still, those people might be your audience. Thus, you must use the maximum from a CRM program to analyze your audience and see its segmented preferences. 
5. Analyze the sales pipeline with CRM 
The purchase funnel remains actual even though the AIDA concept appeared in 1898. So, CRM program developers took that into account. Given automated data analysis effectiveness, a CRM program may help you to visualize and understand: 
Your customer's awareness of your products/services; 

The extent of interest expression by potential and actual customers; 

The extent of desire to purchase your products/services; 

Your customer's actions (buying, neglecting, doubting, etc.). 
You may prioritize other marketing funnels like DAGMAR, AIDMA (AIDA modification), and other schemes. Regardless of your choice, CRM software's analytics allows for visualizing every component. 
6. Activate and stabilize email marketing 
No, email marketing is not dead. That supposition stops many business doers from using that channel to boost their projects. So, emailing remains a significant communication method. 
Afresh, customer management systems allow creating any text templates, including emails. But additionally, up-to-date marketing software automates email marketing by: 
Scheduling;

Automated sending;

And performing other essential actions for you. 
And customer management relationship systems will not let your chance slip! They might not need manual operations to fuel communication. Occasional supervision and systematic healthy control suffice to attain your goals. 
7. Unload workflows and prevent data entry mistakes 
Customer management relationship tools are famous for business automation. That means you and your colleagues/employees/friends spend less time on tedious work. Moreover, the project's data remains 100% mistake-free because there is no human factor. In addition, that saves all of the business actors eons of time for tasks that demand human supervision and control. Thus, leaving your repeatable mechanical work to a CRM program is the key to winning extra hours of sleep and more significant work. 
3 Handy Tools in Parallel to CRM to Ensure Your Business Growth
Remember that there is a whole assortment of customer relationship management software. There might be narrowly-focused CRM programs. For instance, that could be organizers, task monitoring instruments, and contact management mechanisms. Still, even a versatile customer relationship management app will not solve 100% of the challenges. Thus, adding various digital accessories to your business kit is advisable. 
A vast diversity of business instruments might confuse you. We recommend analyzing materials from atheneum about software like ORDB informational technology blog. But even without extra advisory materials, you must remember that you require: 
1. Proxy marketing tools 
Proxy for business is an axiomatic necessity. Yet again, the circumstances of our activity make us see information as the most significant component, tool, and even product. No CRM program will save your business when you have zero protection from competitors! And remember that those might be rivals more than healthy business racers. 
So, a proxy for business is a must-have because: 
It helps to monitor your competitors while remaining invisible; 

It detects and blocks suspicious files from external sources (like emails from your disguised rivals); 

It boosts your data protection in parallel with anti-virus programs; 

It helps market expansion, as you may cross geo informational boundaries;

You can perform keyword analytics and research staying hidden;

Your content boosts informational presence, which leads to vaster audience coverage. 
And we must highlight that data shielding is the most significant action that proxy ensures. Furthermore, proxy technologies help you study opponents' materials. That allows for planning your unique content and marketing actions more accurately. Also, a proxy for business does not gorge a lot of resources from your planned finances. So, that becomes an affordable contribution that saves your business and its resources better than anything else. 
2. Designing tools 
Never neglect the significance of the bright and gripping representation of your offers! Visual content prevails when it comes to informing actual and potential audiences. Gladly, many free or cheap design tools allow the creation of outstanding visual compositions. 
3. Marketing collaboration tools 
Sure, customer management systems are #1 in your toolkit, but software's significance is not a competition. Communication and collaboration tools have the same extent of importance. Lacking communication, teams start working asynchronously and struggle to attain desired results. Thus, do not neglect to inform all of your project co-creators via convenient collaboration apps. 
Some Final Words 
Customer relationship management software is the #1 tool to ensure your business's prosperity. Yet, remember that not every customer relationship management application is flawless. All of them have specific functions and capabilities. 
But also, a CRM program alone cannot suffice to sustain your business thriving. So, you might need data center proxy instruments and other apparatuses to help your project enter the big market seas. Hence, boost your customer management software with additional implements for supreme execution.