Overview
Small and medium sized companies are now leveling up and one way to do that is to implement an excellent accounting system in place. Sure, some enterprises still prefer to do things manually with their accounting books and spreadsheets, but getting an accounting platform installed in their system or hosted via web is now a necessity if they want to stay afloat not to mention leave the competition behind.
The use of accounting software has dramatically redefined the way businesses perform and manage accounting-related tasks. Some of the benefits include the instances of human errors like miscalculations and unsystematic documentation of data. That said, software intended for accounting does experience technical glitches and bugs and other complexities.
That's why only a few accounting platforms have managed to stay on top and keep their spots because of their reliability, security, and unparalleled accounting performance. Among the two top players on the online accounting scene are Quickbooks vs FreshBooks. But how do they compare if we stack them against each other? Read on and find out.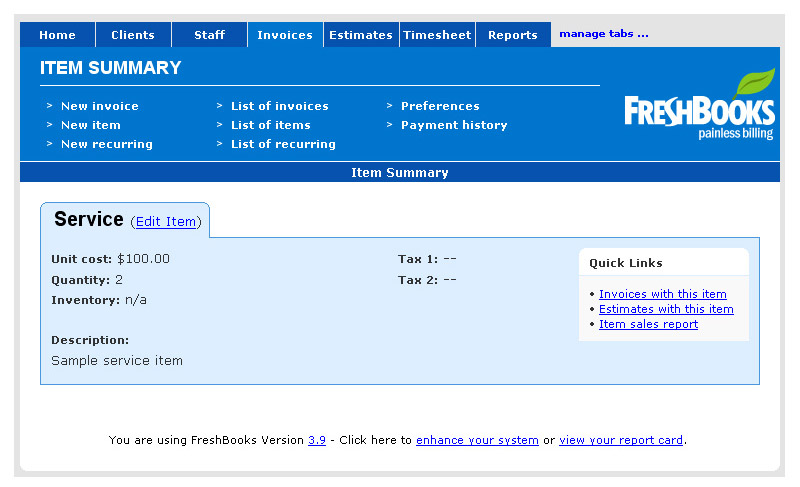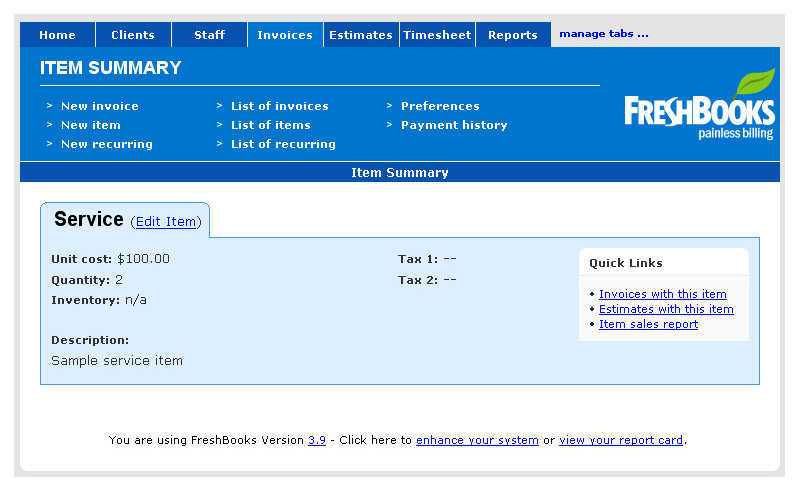 Advantages and Disadvantages
Right from the start, Quickbooks has been presented as a total online accounting solution for enterprises, ranging from small and developing startups to well entrenched medium-sized businesses. The system provides users with a comprehensive set of features that not only helps them with crunching numbers and managing accounts, Quickbooks also functions as a payroll system loaded with full service payroll tools.
However, Quickbooks is built with the professional accountant in mind. That means the language, the environment, and the overall setup is not very friendly for individuals who are not acquainted with the accounting side of business. While accounting professionals may find it easy to operate Quickbooks from the get go, the same cannot be said for those who are not knowledgeable with accounting and it may take some time before they get familiar with the system.
On the other end of the spectrum, FreshBooks is developed to simplify accounting operations for small business owners. The cloud-based accounting platform comes with a set of features like invoice generation and time tracking among others. Customer service is one of Freshbooks' greatest strengths, as indicated by the many positive reviews the software has received from people who required their technical expertise.
But FreshBooks is not initially designed to be a full-service accounting program, so some accounting functions are not available within the system.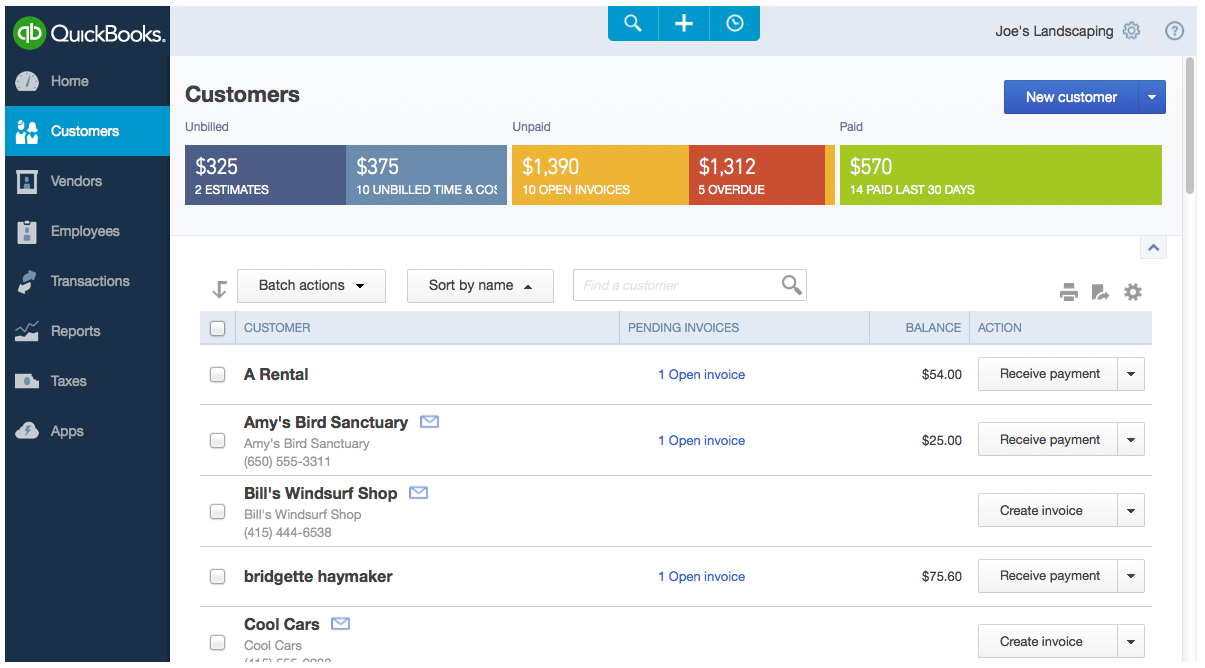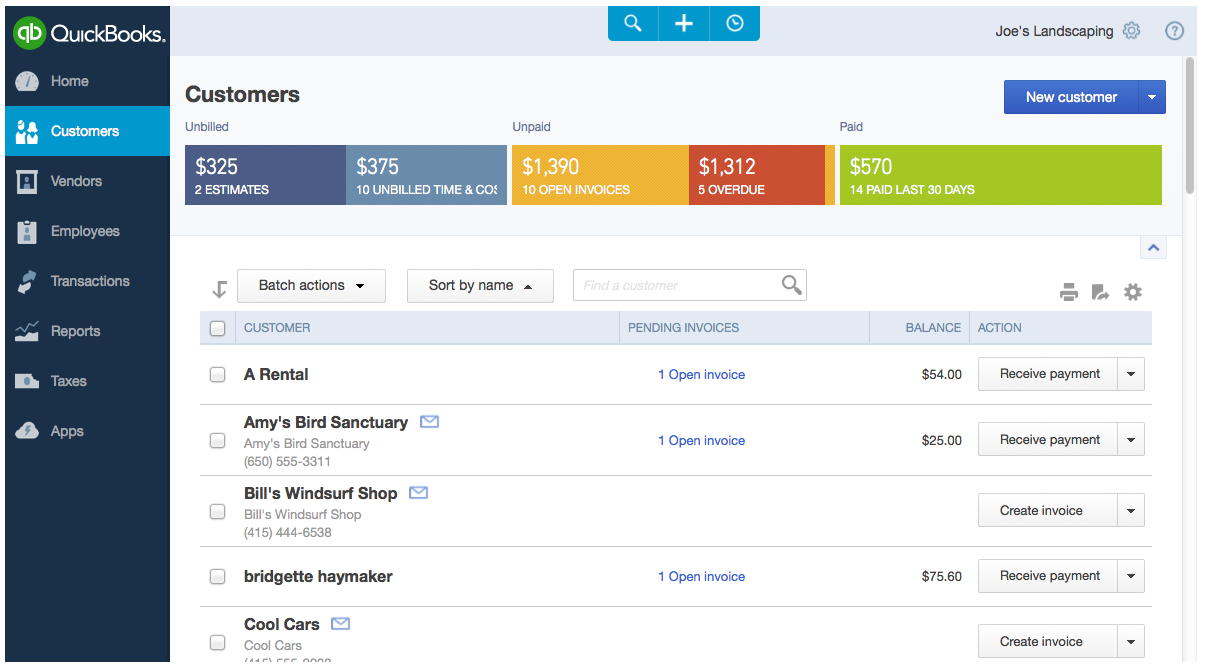 Head to Head Matchup
Below is a table that shows significant features and how each accounting system fares in every category.
| | | |
| --- | --- | --- |
| | Quickbooks Essentials (with Payroll) | FreshBooks with Mighty Oak |
| Price (per month) | $65.95 | $39.95 |
| No. of Users Allowed | 3 | 2 |
| No. of Clients Allowed | Unlimited | 25 |
| Mobile Integration | Yes | Yes |
| Billing/Invoice Generation | Yes | Yes |
| Time Tracker | No | Yes |
| Payroll Processing | Yes | No |
| Integrated Payment Processing | No | Yes |
| Recurring Billing | Yes | Yes |
| Calculations for Sales Tax | Yes | Yes |
| Client Portal | No | Yes |
| Third Party App Compatibility (Basecamp, Zendesk, Gmail, PayPal, etc.) | No | Yes, via Add-Ons |
From the information shown above, Quickbooks is a pricier option but with the price come loads of advanced features that many of its competitors rarely offer. On the other hand, Freshbooks has always projected itself a cost-effective alternative aimed directly at small organizations with not much need for premium functionalities. It also offers a great free trial plan that gives you an easy way to test all major features of the app and deciding if it can actually be a good choice for your company. If you want to try it out you can sign up for Freshbooks free trial here.
Both systems work perfectly in the cloud and can be accessed via mobile applications. That said, Quickbooks is a better choice if your organization has complex accounting demands and is in need of a payroll service along with an accounting solution. Meanwhile, each Freshbooks software review suggests it's ideal for small businesses that bill by the hour and has no or little need for very high end accounting functionalities.
Conclusion
It is hard to say who would win in a straight-up, no fuss comparison since both softwares, although billed as accounting  systems, have different purposes and target markets. The good news is that both Quickbooks and FreshBooks provide a free trial period so you can test both systems and see which software would address your needs and preferences better.