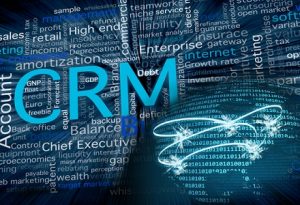 CRM does not mean just customer service and support. It also encompasses other business operations like sales, marketing, and e-commerce that impact customer relationship. So, if you are looking to purchase a suitable CRM product for your business, you should keep in mind a few factors other than customer relationship. The best CRM software for your business need not be the most powerful one. It is the one that meets your business requirements perfectly.
Consider the following factors while shopping for a suitable CRM software tool:
Price
Features
Ease of Tech support
Price
Cloud-hosted systems are a good choice as they are cheaper. Cloud services are as robust as on-premise solutions that require expensive hardware and software as well as costly upgrades.
For example, Salesforce costs only between $5 to $250 per month, and offers a good range of features that can be customized and upgraded to suit your needs.
SugarCRM is equally affordable at $35 to $100 a month. It is intuitive and simple, and is favored by small and medium businesses. If you want more powerful features, you can try Oracle CRM on Demand which costs between $75 to $125 a month, and offers user-friendly features like the action bar for fast searches.
Features
Read on to know about the standard functions that a good CRM software tool should offer. Social media has become important for B2C companies, so this feature has become essential in CRM software. The other features are:
Contact Management
A good CRM software program enables you to track interactions with contacts and customers. Robust contact management enables a company to address customer issues more quickly and easily. For this purpose, the CRM software should simultaneously allow you to connect with your sales team and tech support along with customer accounts.
Sales and Marketing Features
You should look for sales and marketing functions like sales quote generation, marketing campaign projections, tracking of leads, and tracking the competition. A top-rate CRM solution makes use of insights obtained from contact management to provide revenue projection and estimate potential for growth.
Employee Engagement with Customers
You should be able to track customer interactions and how your employees engage with customers. The application should find out gaps in fulfilling customer expectations. This can help you identify weak points in your customer service delivery process. The tool should enable your employees to collaborate with each other for better customer service.
Ease of Use
Top-rated CRM tools offer a simple dashboard with easy-to-use navigation and search features. They help users to find information quickly and accurately. You should be able to find the required data in a few steps. Look for features like visual tutorials, embedded guides, field prompts, and detailed instructions. Even a newbie should be able to use the CRM application without tech support.
Tech Support
The CRM software vendor should offer prompt tech support via phone, live chat, and email. This will help you resolve glitches and resume functions quickly in case of downtime.
Our Choices
We recommend Salesforce, NetSuite, and OnContact all of which provide mobile access and are cloud-based. The three products offer useful features such as easy to locate tabs and icons, group calendar, order tracking, forecasting, sales collaboration, dialing capabilities, file sharing, email integration, and unlimited number of users and units.
Salesforce offers easy usability as well as employee tracking, sales and marketing, and contact management functions.
NetSuite provides a robust e-commerce feature that tracks visitor data and imports them to the CRM software.
OnContact by WorkWise offers a split-screen view that enables users to look at multiple windows simultaneously.
Conclusion
Use our tips to look for an apt CRM software product for your business. Compare the features of various products and select the one that offers the most value for your company.