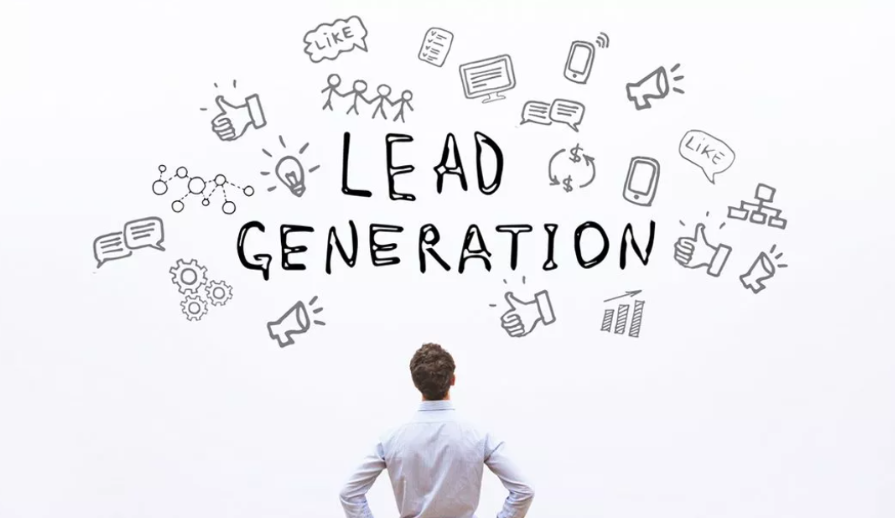 Potential lead conversion and management are constantly at the top of the priority list for every business. But sadly, the corporate world is extremely dynamic and fiercely competitive, making lead management and nurturing difficult.
The two concepts of managing a business and managing a firm effectively are distinct. Therefore, you need assistance choosing a solution that offers a full suite of CRM & marketing automation services under one roof, even though we have access to an infinite number of marketing automation software options online.
Finding the ideal CRM & automation system and achieving the required outcomes is simple. But the reality is that effective software use is crucial for successful results. Therefore, we'll cover how to include marketing automation software into your marketing plan in today's blog post for greater outcomes for every marketer. 
Let's quickly go over the top 8 suggestions for managing leads and conducting effective follow-up immediately by integrating a decent CRM and marketing automation software.
Effective 8 ways to Increase Leads Generation
The fundamentals of marketing automation are well known: it simplifies, automates, and keeps track of standard marketing chores. However, a strong marketing automation platform should do more than just make things simpler for the marketing team; it should also assist in increasing transaction closing rates. Let's dig inside deeper to know more ways:
1. Tap into UGC
User-generated content or UGC refers to unpaid content about brands created by its customers. UGC comes in many forms, such as a review on Yelp or a follower tagging you in their posts. UGC is a powerful inbound lead generation strategy that influences 90% of purchase decisions. This can help build brand trust and increase sales during the buyer's journey. For example, you can use UGC creators for your social media campaigns to build brand awareness and attract leads.
2. Utilizing Lead Scorek
Lead scores provide an overview of the leads' present position. Giving each lead a score allows the sales team to assess how best to pursue them, move them down the sales funnel, and convert them.
3. Use Specialized Content
The key to people's hearts in the modern day is content. No matter how popular your brand is, it needs to develop its content to be connected. 
In order to have a solid consumer base, effective communication is essential. Targeted, specific, and valuable material should be used to increase engagement.
4. Social Media Scheduling Tools
Social media scheduling tools can help you to create a social media strategy, schedule posts and videos, find new followers, and measure performance. "Scheduling posts is helpful when you want to get your content out there but need more time to do it manually".  For example, you can create an image or video, add the right hashtags (which will increase the visibility of your posts) and schedule it for publishing later using Buffer alternatives. Sharing links is also an option with these programs – they allow you to share links from any website the software has added quickly. This makes life easier if you regularly share links on sites like Twitter or Facebook, as it saves time having to copy/paste the text into each platform every time one comes up in conversation with clients or colleagues.
5. Identify & Transfer Hot Leads
Lead scores segment the leads as potential, hot & converted, helping the sales team to differentiate each segment & work on them in the right way. With the help of a lead conversion, good CRM, a good QR code generator & marketing automation solution, segment the leads & then assign them to the salespeople so they can convert them & bring them down the funnel. 
6. Do not Ignore SEO Tools
While most marketing professionals know the importance of Search Engine Optimization (SEO), many have yet to gain experience or knowledge of using SEO tools. However, effective use of these tools can help you increase your leads many times and save you a lot of time and money. An SEO tool is a piece of custom software that allows you to perform tasks related to search engine optimization. The most common uses for SEO tools include content analysis, keyword research, link building, and backlink analysis.
Content analysis:

this allows you to check the density of keywords in your content and its readability.

Keyword research:

SEO tools will enable you to find new keywords relevant to your business.

Link building:

helps you identify which sites link back to yours and what anchor text they use when doing so.

Backlink analysis:

This shows where people are linking from and how many links each site has pointing back at it.
7. Employ an Automatic Marketing Email Software
You can use marketing automation software to help you reach more people, keep in touch with your customers, and send more targeted emails. The best part is that automation will save you time.
A recent study showed that automated emails generate a 26% higher open rate than non-automated ones. It's evident that email marketing has been around for years, but its effectiveness is still very much alive and well. 71% of marketers say they have an email marketing strategy in place! 
The main reason so many businesses are using this type of marketing is that it helps them stay top-of-mind with their audience while also keeping them informed about new products/services or deals going on at their company too!"
8. Do the Right Blending of Automation with Personalization
Monotonous & same pattern of messaging needs to be fixed nowadays. Leads have become smart & they look for personalization in everything they see. Thus, with the proper blending of automation software & adding personalization to it, the engagement process gets easier & more fruitful.
Word of Advice
Use Correct Mapping
Following the progress meter, one may tell where things are going and where they need to improve. Therefore, with suitable marketing automation software, accurate lead stage mapping is made feasible, allowing for analysis of lead conversion progress and movement in the right direction.
Segment Your Lead Nurturing Program
All marketing leads would be prepared for sales in an ideal scenario. However, most leads still require preparation and nurturing before they can be forwarded to sales. Therefore, you should encourage each lead to become sales-ready by utilizing segmented lead nurturing. Segmented lead Hii in nurturing is possible by industry, job function, or business size.
Conclusion
By automating the lead generation process, you can concentrate on the essential responsibilities while having someone else do the tedious, repetitive activities that must be done. The following is a brief list of the advantages of marketing automation lead generation for you:
For a better customer experience, automated email campaigns relieve you of the burden of sending follow-ups and tailored communications.

You can see the progress of each contact on your list thanks to automated lead management and lead scoring.

Sending prospects relevant material will hasten their progress through the sales funnel with the aid of marketing automation solutions. 

Increased engagement is possible with triggered email marketing.

Instead of spending too much time on cold campaigns, salespeople can concentrate on developing connections with warm prospects.

Marketing automation effectively manages information about your leads and informs you of the best time and method for responding to a specific contact to increase conversion rates.

By aligning the marketing and sales teams, lead generation marketing automation lowers tension between the two.

You can combine the work of many marketing channels by automating operations. 
Lead generation may be a classic approach in the business world, but its process has recently undergone a paradigm shift. The key to succeeding in your efforts to garner quality leads is to make the most of the cutting-edge tech tools at your disposal, such as your CRM software, to focus your time, money, and resources where it matters. These are just a few ways to use marketing software to increase your leads. Many of these tools can be expensive, but it's worth remembering that they're an investment in your business. If you don't have much money available and need something quick-fix, try one or two free options before committing to anything paid (with apologies if I've violated any terms of service with this advice).