The structure of the packing and moving industry is changing every day as technology advances. We can even say that long-term changes have now reached a point where they are making a difference. High-tech innovations are assisting Packers and Movers Mumbai in improving the quality and efficiency of their services both locally and globally.
The introduction of cutting-edge technology has made the entire moving process faster, easier, and more cost-effective. The following are smart moving technology trends that are beneficial to both relocation companies and their clients.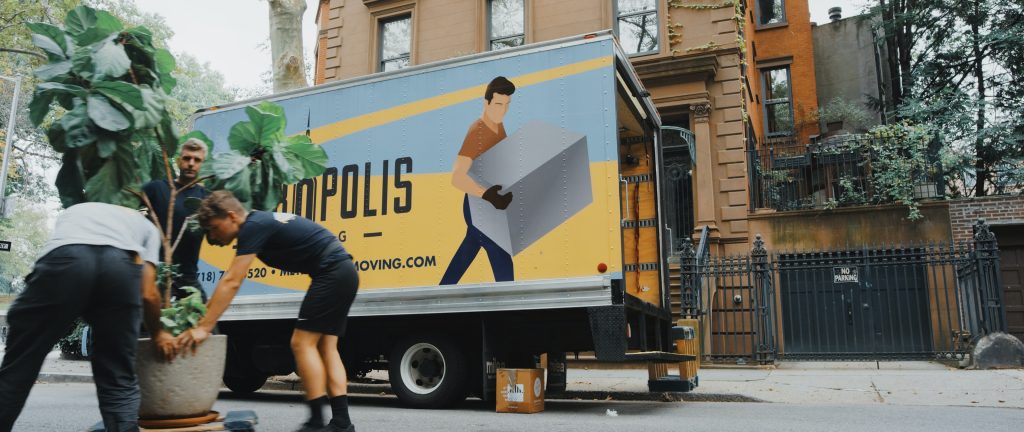 1. Digital moving quotes 
Now more than ever, moving across the city or the country has never been easier. Companies like HireAHelper and Simple Moving Labor have streamlined the virtual quote process. Gone are the days of calling, waiting for a callback, scheduling an appointment window – not getting an exact time, waiting for the moving company to arrive, waiting for them to assess the needs of your move, and waiting for them to get back with a financial quote and then finding out they can't do it in the time required. 
With the revolutionary process companies have developed, you are in control. Enter your information and details of your move and get the necessary answers. Before you get started, it is a good idea to jot down a few notes that include any potential obstacles like stairs or elevators, and also make a note of any large pieces of equipment or furniture – don't risk damaging your flatscreen because the moving company wasn't prepared to take the proper care. 
If you have doubts or concerns about your quote, you can utilize live video chats to ensure everyone has a clear picture of your needs and there are no hidden charges at the end. With a video chat, you can walk the moving professional digitally through your home, pointing out oversized or fragile pieces as well as your exits.
2. Packing & digital inventory
Even packing has been made simpler through the use of modern technology. Nowadays, most people are never far from a handheld computer and high-resolution camera with a compatible filing system. Your Android or iOS is much more than a phone – make the most of it. 
As you pack, take a digital inventory through photos and labeling systems. You can write on the boxes by hand or digitize the information and print corresponding labels. Apps like Boxnine work with a barcode system and your voice to record and later locate your items. Simply scan the barcode, speak the box's contents and where it is going, and relax. When it is time to find any item, you can open the app, say the item you are looking for, and the app will locate which box it is in and tell you where that box is. 
You can even take your digital inventory one step further with gadgets for moving — a Bluetooth tracking chip like Tile or GPS tracking systems like Tracki, which allow you to locate your items anywhere in the world. Affix the tracker to a discrete spot on your item and watch it travel. 
3. GPS tracking moving trucks
Digital tracking isn't just limited to your most precious items. Moving companies that use modern technology will have trackers on each vehicle so you can log in and monitor the entire journey. These tracking systems use GPS or the Global Positioning System, the satellite system that allows you to follow anything that is enabled worldwide. A Bluetooth tracking system will only allow you to track within proximity to your phone and if you have turned your Bluetooth on. 
This technology is also utilized in route optimization tools. Once you find the right route planner, your moving company will be able to get to its destination faster.
4. VR and drone property viewing technology 
Virtual reality (VR) technology has revolutionized how humans can purchase real estate. The last few years saw a considerable change in how we interact from in-person to digital. With the help of technologies like 360 and 3D photography as well as drone video footage, we can now see a home in its entirety before ever setting foot on the property. 
360 Photography
Systems like Matterport allow photographers to photograph, tag, and measure properties. A link is generated and uploaded to the listing on Realtor.com and can also be sent to any interested party. As a buyer, you can take the time to do a virtual walk-through of the home you are thinking of buying without ever stepping foot inside. Talk about a time saver.
Photo and video taken by drones
Drone photography and videos are other technological advancements directly used in real estate. Not only can you see the home and its yard, but you can see the neighbors' yards, roadways, and alleys in the surrounding area. 
Augmented reality 
Augmented reality (AR) and virtual reality (VR) use similar technology in very different ways. Where VR uses headsets to give the impression you are somewhere else, AR adds to what you can already see. It can work with the camera and apps on your phone to overlay information on top of what you can already see. 
5. Online neighborhood research
Are you moving to a new neighborhood or county? Have concerns about safety or where you will get your favorite coffee? There can be many things to learn when moving to a new location. With today's innovations involving internet tech, technology for moving, and moving apps for just about everything, you can streamline every part of the moving process. 
Accessibility 
With apps like Google Maps, you can get real-time data on the roads, restaurants, and shops in your new neighborhood. You can use it to map traffic flow on routes you will need to travel most like to the school for drop off or work. With apps like these, you can learn the best routes at the best time of the day to travel them, taking out all the guesswork and reducing your traffic-related headaches – hopefully.
Crime statistics
Learn about the safety of your new neighborhood with apps and websites like Citizen or City Protect. Citizen app is developing cutting-edge technology so you can take care of the people you love. City Protect offers anonymous tipping, police reports, public record requests, and more. Some features of both apps are free. Family Watchdog is a free app that provides information about sex offenders in your area. There is a fee for detailed reports.
Locate amenities 
Google Maps is more than just a mapping system. They have updated their Google Business platform to make it more user-friendly and give businesses with a Google Business Profile the ability to list their important and useful information directly on the map. You can select the company on the map and see its hours, services, contact information, and accessibility options. You can even get links to their website or call them directly from the map app. Google Business and Google Maps remain free services.
Learn about the neighborhood
There is more to your new neighborhood than traffic routes and crime stats. Neighborhood Scout is a subscription-based app that focuses on real estate in a particular area and provides a profile using 600 characteristics. 
AreaVibes is an app that has crime stats but also provides a big picture of your future neighborhood based on seven main factors: crime rate, amenities, cost of living, education, employment, housing, and user ratings. It then compares that against a national average to give you a bigger picture of your new neighborhood. It offers a custom search function that sets it apart from similar apps and allows users to access the information most relevant to them.
Nextdoor is a community-based app that allows neighbors to share real-time insider information about a location. Neighbors are verified before they can contribute and participate. It also has features designed for small business owners. 
6. Apps to help every step of the way
Learning about your new community and tracking a moving truck aren't the only ways technology can help you with your move. These apps can assist with the often forgotten parts of moving.
Room Planner 
The Room Planner app allows you to take measurements of your new home and plan where your furniture will go. It is an interior design app that will suggest where the best placement would be for your items and can place furniture and appliance from today's most popular brands. 
Google Keep
Google Keep is part of the overall Google Suite and integrates with Google Docs and other existing web-based apps offered through the Google platform. You can create notes and lists, record voice notes, add photos to notes and lists, create time or location-based reminders, share notes with others, search, label, sync, and more. 
Task Rabbit
Task Rabbit connects users with freelance workers that can help with anything from running errands to furniture assembly and cleaning.
Sortly
Sortly is designed to help streamline and manage every aspect of your inventory. While it is intended for businesses, there is a free version for individuals. Never lose another box during the move with Sortly.
Offer Up
Offer Up is your next step when you have organized your belongings and have stuff you want to get rid of. This online marketplace offers users an instant connection to buyers in their area for everything from cars to jewelry. 
7. Virtual signatures and payments
Technology can even eliminate the need for many of the in-person appointments real estate requires. Apps like Docusign and Pandadoc enable you to upload, design, and send PDFs for signature for a nominal fee. They also offer online filing systems to keep your documents safe, secure, and in one place. The fee associated is often paid for by the real estate agent or business who sends the document to you for signature. Mortgages, law offices, and notaries will still need to see you and your ID face to face at least once, but after you are established, you can send many future documents via the online system.
Most banks offer online banking. With today's face recognition software and fingerprint technology, your mobile device can ensure you are the only person with access to your information. Yay, technology.
8. Online government updates
A commonly overlooked task in the digital age is mail forwarding, but the USPS has an easy-to-use online system that allows you to forward your mail for 15 days and up to a year. 
That takes care of the short term, but you should go online to your most important agencies and complete a change of address form. This includes but isn't limited to your doctor, dentist, bank, school, workplace, pharmacy, car dealership, etc. 
As your mail arrives at your new home, you can check the address it was originally sent to and then contact the company directly to provide your new address — a great way to catch the ones you may have missed. 
Moving to a new home does not have to be a stressful experience today. To provide a much better moving experience to all of their clients, most moving companies have adopted modern innovations.
As a result, if you're planning a move soon, make sure to hire a relocation service provider who employs some or all of the technological advancements listed above. That way, you can relax knowing that your move will go smoothly from start to finish.