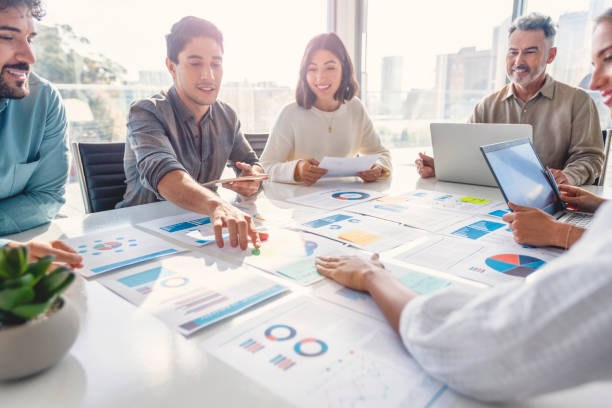 Marketing your brand in the right way is extremely crucial for long-term success. Without brand marketing, it can be impossible to make your potential customers aware of your business and create your unique identity. Marketing involves comprehensive promoting methods that allow brands to attract a wide range of customers across the globe.
Traditional and modern marketing/digital marketing are the two types of marketing used by brands to promote their products and services in the competitive marketplace. Traditional marketing includes all forms of offline marketing, whereas google adword ads and search engine marketing are the most popular forms of modern marketing.
In this fast-evolving world, both traditional and modern marketing has equal importance in the marketing world. In several areas where modern technologies can not reach, traditional marketing plays a significant role. Modern marketing can help you reach international audiences and is not limited to a particular area or region. 
Choosing between the two might be confusing and quite overwhelming as both forms of marketing are unique and effective in their own ways. In this article, we will compare traditional and modern marketing to help you discover the best marketing strategies for your business. 
So right away, let us plunge into this article.
What is Traditional Marketing & Modern Marketing?
To discover the best and appropriate marketing strategies, it is important to understand what type of marketing you are dealing with. Here is a brief explanation of traditional and modern marketing. 

Traditional Marketing
Traditional marketing is a form of marketing that is done offline. Before technology enhancement, offline marketing was the only way to promote a brand and inform customers about certain products and services. Hence the name traditional marketing. Many business owners believe offline marketing has lost its significance and often avoid investing in traditional marketing. 
Traditional marketing alone might not be an effective marketing tactic. However, it can play a significant role in helping you expand your business and attract local customers to your stores or business facilities. 
Modern Marketing 
Modern marketing is nothing but marketing done online through digital devices. Digital marketing undoubtedly is the new future of marketing. Unlike traditional marketing, digital marketing tactics are not limited to a particular area or marketing method. You can easily promote your products or services on internet devices using digital marketing tactics. 
Digital marketing has high demand due to the increasing number of internet users across the world. Most users prefer using internet devices to discover new products/services or perform purchase activities online. Switching to modern marketing can help you expand your business efficiently.
Types of Traditional Marketing & Modern Marketing
Now, let us look at some common traditional and modern marketing tactics that you can consider using for your brand marketing purposes. 
Types of traditional marketing
Television commercials
Television commercials are one of the most popular and oldest forms of traditional marketing. It is also the most expensive form of advertising that allows brands to reach a wide range of audiences across a country, state, or particular region. 
Radio commercials 
Radio commercials are another popular and widely used form of traditional marketing. It was an ideal marketing tactic to reach audiences that were not able to afford televisions back then. Radio commercials are still in use today by many brands to promote their products in rural and various undeveloped areas.
Telephone and SMS marketing
Telephone and SMS marketing are an advanced form of traditional marketing. These marketing tactics involve marketing products over phone calls and text messages.  This practice is still in use even today by many renowned and famous brands. 
Flyers marketing 
Flyers marketing tactics are an inexpensive and highly versatile form of traditional marketing. In this method, you spread awareness about your brand by distributing single-page small paper cuts called flyers directly to your potential customers. Flyers can be used to promote an event, grand opening, or launch of new products. 
Billboards marketing 
Billboards marketing involves using large-scale print and digital boards to promote a brand. Billboards are placed on top of company buildings, residential buildings, and other business facilities to attract customers' attention. Billboards generally contain pictures, slogans, and other forms of structure to instantly attract customers' attention. 
Magazine and newspaper advertisements 
Magazine and newspaper advertisements are one of the best ways to inform your customers about your brand, product, or services. Hundreds of ads are posted every day in newspapers and magazines. Many customers even today rely on newspaper and magazine advertisements to gather appropriate information. 
Direct mail 
Direct mail involves sending postcards or notices to potential customers in a specific region or area. Direct mail can be ideal to keep your regular customers informed or improve customer relationships with them. 
Referrals 
Referral marketing strategy involves asking employees or customers to recommend their products or services to their friends and family members. Many companies offer discounts to customers who recommend their products or services to other customers or generate new customers for the company. 
Types of modern marketing 
Here are some popular and most effective forms of digital marketing to choose from. 
Social media marketing
Social media platforms have gained popularity over the past few years. Social media platforms are used by all types of customers and it is one of the best ways to reach a wide range of customers at a time. 
Email marketing 
Email marketing involves sending mail to target audiences at the time of login, sending discount coupons, verification process, and other related marketing tactics. 
SEO
SEO is one of the most versatile and beneficial forms of digital marketing. SEO tactics can help promote your business to large audiences and improve website ranking on search engine pages. 
Content marketing 
The long form of marketing is known as content marketing. Content marketing can allow you to offer additional information to customers in the form of storytelling. Google and other search engines have started to prefer websites using long-form content marketing to promote their businesses.
Pay-per-click (PPC)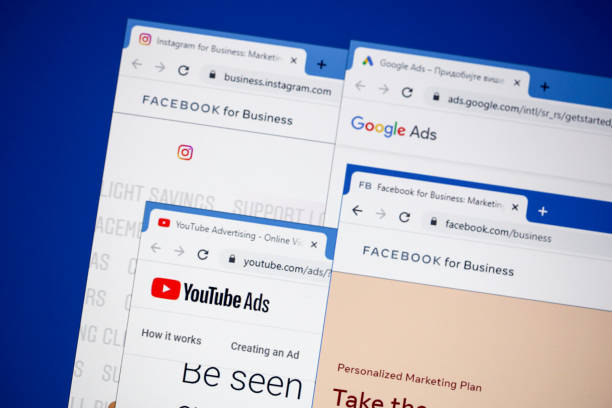 Pay-per-click advertisements are paid advertisements that are online only for a short period of time. Once you stop paying for these advertisements, they won't be available online. These advertisements appear on the top of search results to help you grab customer attention in the most effective way.
Mobile marketing
Mobile marketing is the form of promotional activity done on mobile devices, tablets, and other internet devices. This type of marketing involves mobile optimised ads, push notifications, and other mobile marketing tactics. It is vital to design a mobile-friendly website or mobile application to promote your business through mobile marketing strategies. 
Why modern marketing instead of Traditional Marketing?
Modern marketing has more scope than traditional marketing. With more and more users switching to digital devices, modern marketing can help you thrive and survive in competitive marketplaces. Traditional marketing alone might not be sufficient enough to reach wider audiences and promote your business in the right way. 
You can consider using both traditional and digital marketing tactics to promote your businesses exponentially. Depending on your business type and marketing requirements, you can select the traditional marketing tactics suitable to your business preferences. 
We hope by now, you possess a greater understanding of different marketing tactics and can make wise decisions while framing your business marketing strategy.