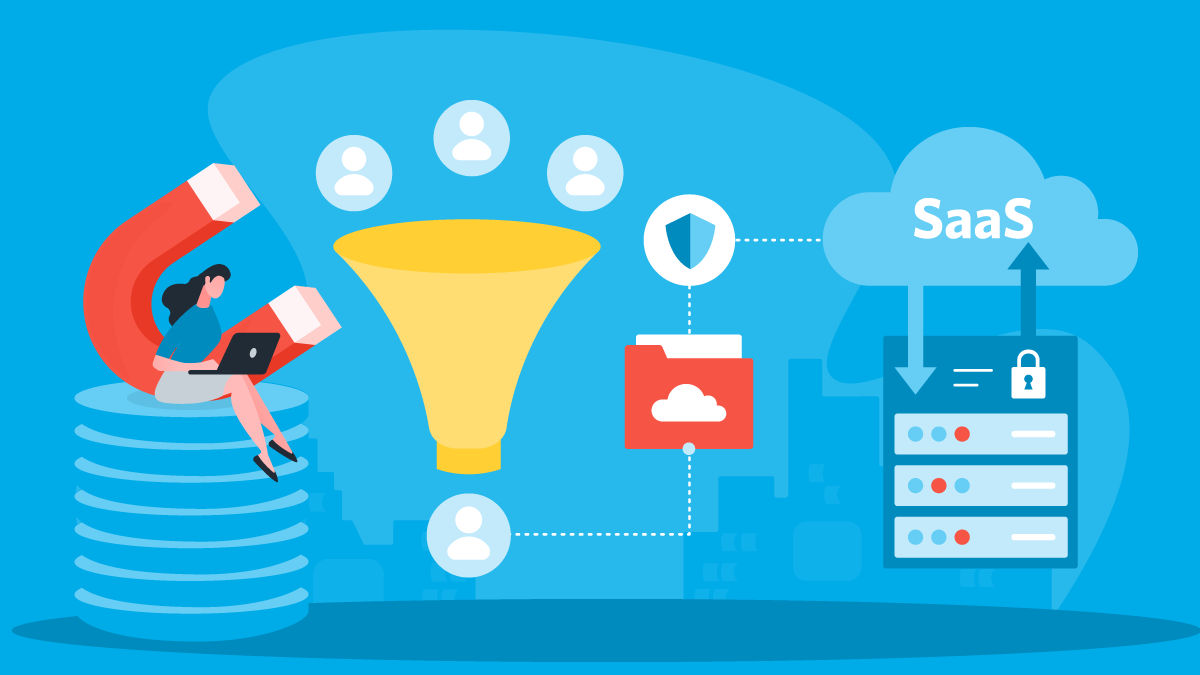 It's essential for a SaaS or any other company to generate leads in order to carry on the business. Not having a good consumer base usually boils down to one thing; an underlying lack of lead generation and management. 
The right lead generation practices create trust, visibility, and authenticity for your business. The fact is that gathering lead information and then, encouraging them to move down the funnel towards conversion are challenging tasks and call for good planning. 
So to generate traffic, connect with high-quality prospects and ultimately convert them to customers, you'll need an effective SaaS lead generation strategy in place.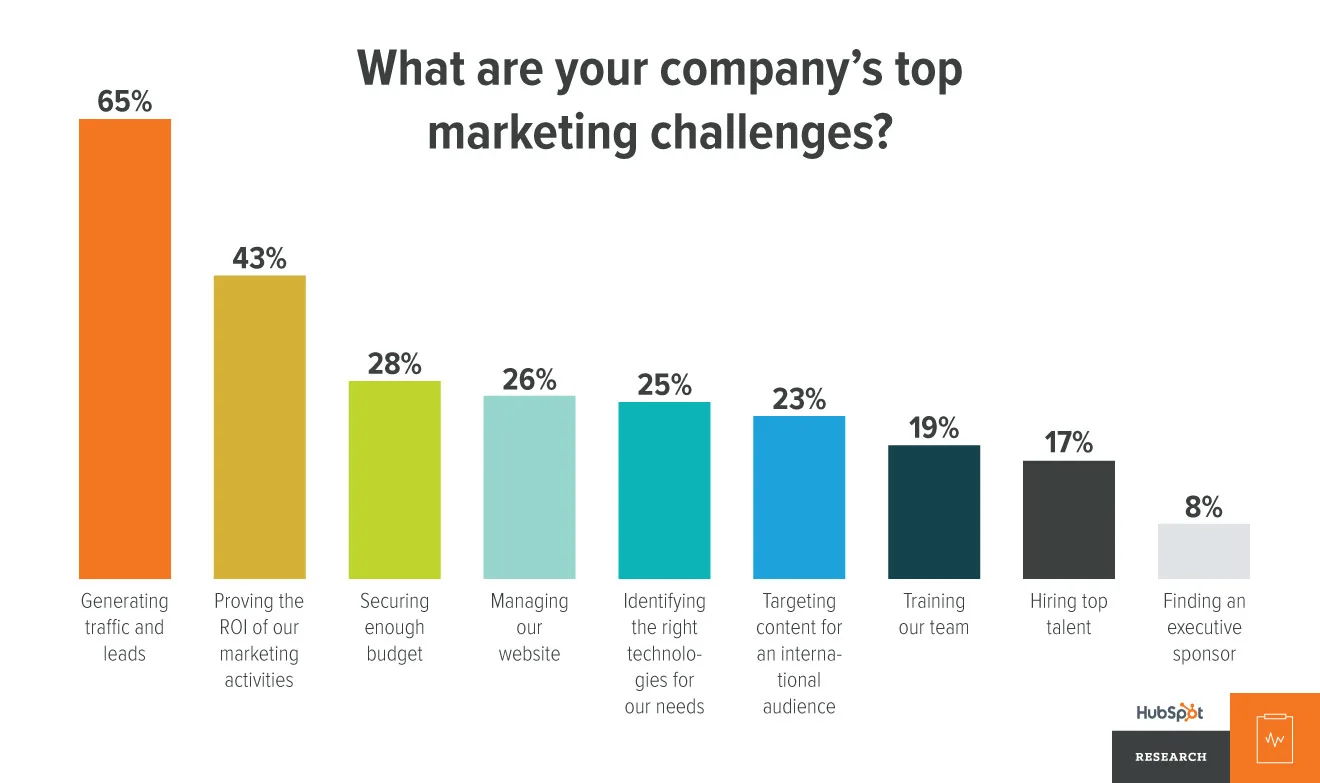 What is SaaS lead generation?
SaaS lead generation includes any marketing effort focusing on generating leads for SaaS businesses. The majority of leads are generated through online channels such as social media, blogs, and ads. However, offline marketing channels like seminars and other physical events are also a great place for SaaS businesses to find prospects. 
These leads may or may not be ready to buy. Regardless, their data can be used to run lead nurturing campaigns or create audience lists for retargeting in the near future. 
Why is B2B SaaS lead generation important?
B2B SaaS lead generation revolves around two core competencies: identifying the ideal customers for your software service and encouraging them to purchase. When it comes to B2B marketing, the activities of B2B sales and marketing teams are often blended for better tracking and follow-up. 
Moreover, the marketing costs are relatively higher in B2B advertising, and understanding whether or not a prospect fits your target customer profile is another important factor. This process is called lead qualification and usually uses a mix of demographic and product usage data. Monitoring P.Q.L. metrics is common practice for SaaS companies, and it's often done through a free trial/plan. 
How to generate leads for SaaS: Top seven strategies
Generally speaking, all the SaaS lead generation efforts fall into two categories; inbound marketing and outbound marketing. 
Generating leads through outbound marketing means presenting your software to your audience directly and unapologetically; you use calls, direct emails, or ads (on TV, radio, etc) to introduce your product. 
Alternatively, SaaS companies use inbound marketing to generate leads through information their audience finds valuable. It could be any form of content marketing to bring people to their website.
Here are seven proven ways to generate leads for your SaaS company:
1. Setting goals and strategizing
Considering that marketers who set defined and measurable goals are 376% more likely to succeed, planning and strategizing must come first. 
Design a lead generation strategy that revolves around your own business objectives while delivering value to your prospects. By offering them what they are looking for, you can keep your business at the top of their mind and get them to choose your software over your competitors' products. Here are a few tips that help you do just that:
Create S.M.A.R.T. goals.

Track your lead generation strategy's KPIs; these metrics help your sales and marketing teams become more efficient.

Set down your buyer's persona, and buyer's journey to develop targeted content that encompasses your target buyers' goals and challenges.
2. Performing on-page SEO
Good use of SEO leads to driving awareness and increasing organic web traffic, hence contributing to your lead generation efforts.
It's crucial to align page-level elements (i.e., title tags, headings, content, and search intent) to help your website rank higher on various search engines. Some of the most important aspects of on-page SEO include:
Correct use of keywords.

They must be aligned with your buyer persona queries. Also, you'll need to determine if you can rank for these keywords and create and optimize content around them accordingly. 

Optimized web speed:

Page speed can affect your user experience and search engine optimization. Despite a well-developed strategy and content, a slow webpage can lead to a low ranking in search engines and consequently, poor conversion rates. 

Implementing mobile marketing

: Mobile-friendly websites boost conversions because they allow users to easily interact and engage with your brand across devices.

Using suitable SEO tools

: Using the right tools draws the line between a steady flow of customers and a total marketing failure. Depending on your strategy, you can use different tools to achieve your SEO goals. However, most successful marketers prefer all-in-one solutions such as

Marketing Miner

.
3. Content
Content stands at the core of inbound marketing. You can use it to reach and target your audience and create trust. So to improve lead generation and marketing ROI, employ a multi-channel approach for your content marketing. There are several ways you can use content to engage your prospects and existing customers, such as;
creating a product/service video;

writing quality blog posts;

writing guest blog posts;

creating gated content;

distributing content via social media;

and repurposing your old content (blog posts, white papers, etc).
4. Offering a free trial 
Offering free trials helps convert buyers. The general idea is to encourage your prospects to use the product during the trial, so they can experience its value. Moreover, free trials deliver great metrics to track your campaign and separate high-quality leads from the rest.  
5. Hosting webinars and events
Customer education is both easy and effective with webinars. This is why 58% of marketers rely on webinars for promotion. Both your existing customers and prospects can learn about your software, see it in action, and ask questions. This educational approach helps build trust among your target audience.
Hosting offline and virtual events are also great venues for networking and lead acquisition. It helps your company gain control over your new software or products' introduction and enables you to collect high-quality lead data. 
6. Customer education and support
Like webinars, you can use any form of customer education effort to create long-lasting relationships with potential and existing customers. In practice, you build and instill trust in your target audience through purposeful training. You may approach customer education through the following methods: 
Use LiveChat on important web pages

: You can also enable your customer to get in touch with you directly by booking an appointment, using a simple

Booknetic plug-in

.

Maintaining a help center:

Besides contributing to user experience, a help center improves customer satisfaction through better service and fulfilling customers' needs.

Offer product use cases and guides:

These are provided to users to capture and explain the product's functional requirements. They also present scenarios for how a product/service fulfills a specific goal.

Send newsletters and direct emails:

Whether they're follow-up emails, promotional communications or newsletters, they help build and maintain relationships with the audience. Maintaining a dialogue with your prospects and existing customers is crucial for brand marketing. To do that, encourage them to get in touch by adding Call-To-Action buttons in your email signature.
7. Use automation
80% of marketers think marketing automation generates more leads. If done right, automated lead generation can help boost your business and convert more sales from your qualified leads. However, finding the right solution is the key. 
For instance, LeadsBridge Lead Generation integrations fill the data gap between your marketing platform of choice, which reduces the conversion friction significantly, resulting in a much higher ROI.
Think of LeadsBridge as your one-stop automation shop; you can use it to streamline your lead data sync, target and retarget custom audiences between your CRM and marketing apps, get offline and online conversion metrics, and connect all the data points across your marketing channels. In practice, these integrations allow you to connect your favorite marketing apps with the top advertising platforms_Facebook, TikTok, LinkedIn, and Google_ and get the best results.
Final thoughts
Generating leads for a SaaS company calls for focusing on three aspects; outbound marketing practices, content development and other inbound marketing, and tracking campaign performance. You can use the above-mentioned best practices to boost your lead generation. However, to make the most out of your efforts, you'll need the right tools and automation first to implement your strategy and then track and optimize your campaigns.