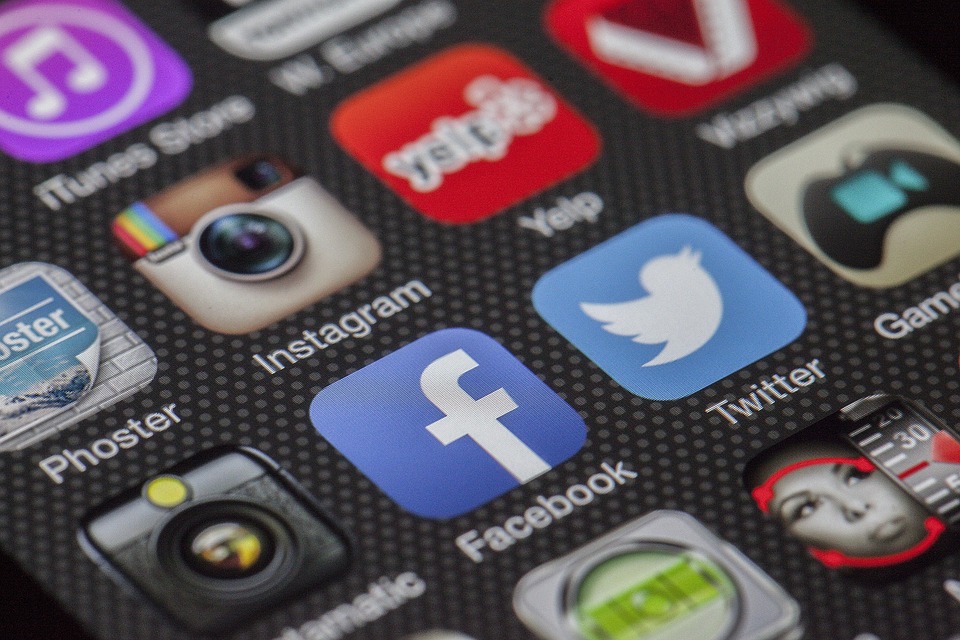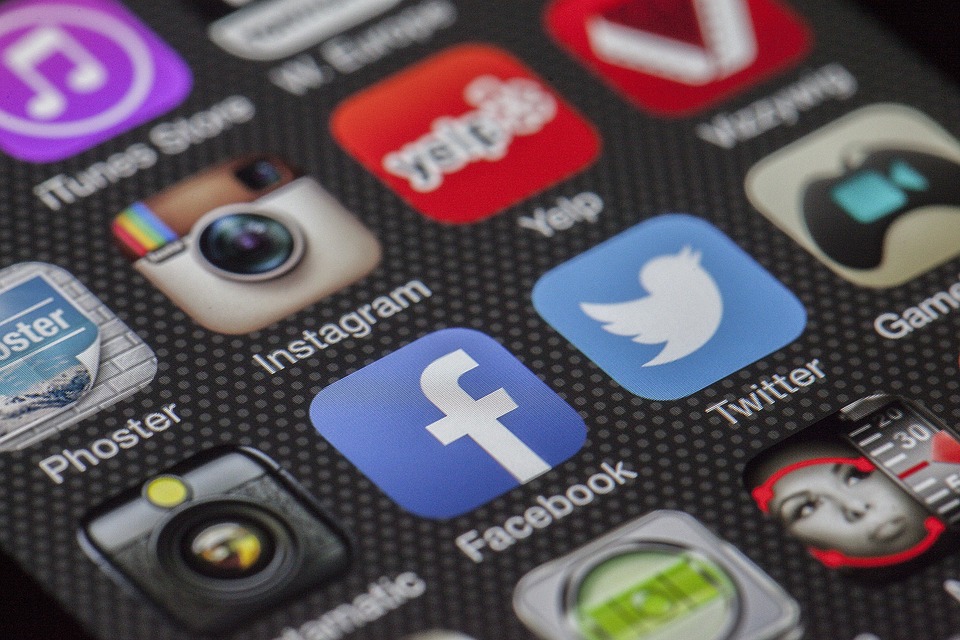 Social media is a great way to differentiate yourself, reach your target audience, and build brand awareness for your SaaS business.
Plus, it's one of the most effective, engaging, and (relatively) cost-effective ways to land high-quality leads.
But you need to focus on the right channel otherwise all your social media efforts will go in vain.
In this article, we explore how you can pick the right social media channel for your SaaS business, craft a high-converting user funnel strategy, publish content in the right format, distribute it well for the maximum reach, engagement, and conversion.
Let's jump right in! 
Pick The Right Social Media Channel
Your choice of social media channel should be based on:
The demographics of your target audience and your offering.

If you have a B2B business, for example, you'll want to focus on LinkedIn groups related to your industry. Even if you run a primarily offline campaign (through event marketing, for example), you will still need your LinkedIn presence since prospective clients you meet are likely to look you up on LinkedIn.

If you're targeting small businesses, focus on Facebook groups that cater specifically to those types of companies.
Your acquisition strategy.
If you're looking for high-quality leads
(i.e., customers who are ready to buy)
, then don't waste your time with general brand awareness 'like' campaigns on Facebook or Twitter.
Instead, focus on highly targeted ads focused on conversion. This could be manually driven, or
programmatic ads
. Either way, make sure that your expenses are closely monitored.
You also need to decide if you want to take it slow, and grow organically on a platform like Twitter
(which works great for SaaS entrepreneurs)
.
Your budget.

Your social media management expenses depend to a great extent on your distribution strategy, the tools used, and also whether you are doing it in-house, or through an external agency.
Be realistic about how much time and money you can dedicate to each channel.

If you're using paid ads on Facebook or LinkedIn, choose the channels that have the highest potential return on investment (ROI) for your SaaS proposition.

For example, if you have limited funds but want to use paid advertising on Facebook or LinkedIn or Twitter, choose one channel with lower ad spend per user (if you're testing the waters) or higher ad spend per user (if the platform is known to convert well for SaaS businesses — Twitter or LinkedIn) — rather than spending more money on one or two channels where you have less ROI potential.
Identify The User Funnel Strategy
To craft a well-designed user funnel strategy, you need to consider the following:
Audience —

Who are your users? What are their demographics? What languages do they speak?

Content —

Do you know what kind of content gels with them? How can you make it easy for them to engage with your content?

Nurturing —

After they engage with your content, what happens next? Do they click on a landing page or enter a contest? Or, do they subscribe to your tool?
A user funnel strategy helps you understand where to focus your time and money to yield the highest possible ROI.
At the beginning of the process, you should focus on getting more views of your marketing content. This means creating a solid content strategy that will get you tons of views on social media channels like Facebook, Twitter, and LinkedIn (and YouTube).
Once you've got tons of views, it's time for the next step: converting those views into leads. For this, you need to develop a lead generation strategy that uses email or phone calls as its starting point.
The last stage in the funnel is when users enter your SaaS product or service — this is where you need to nurture them with effective marketing campaigns and lead nurturing emails to keep them as recurring customers.
Let's try to understand how a user travels through a funnel and how you can nurture them at each stage:
User engages with your brand —

you can use surveys, quizzes, and contests to engage with users who are interested in your product or service.

User converts into leads —

when the user converts into a lead

(they convert their email address into an actual person that you can contact)

, you need to nurture them further. You can do this by letting them download an eBook or whitepaper based on their interest in your product or service.

Leads become customers —

as soon as someone signs up as a customer, it is very important that you continue nurturing them until they become loyal customers. This could be through regular

email campaigns

and

social media interactions

.
Identify The Right Content Format And Distribution Strategy
If you want to increase your user acquisition and engagement rate, then you need to make sure that your content is relevant, engaging and speaks the native language of the social media channel.
If the user funnel strategy lands a user on a landing page, and you have a high budget, then you can look at promoting the landing page via paid ads on your chosen content platform.
The content format in this case will be highly targeted to what you are selling on the landing age. The goal is to provide a high-value experience that drives users back to your company's website and ultimately converts them into paying customers.
Address the customer pain points that your tool eliminates. Don't be shy in boldly stating how you do that.
If you want to get users as quickly as possible, then you need to show them that they can achieve their goals by using your product or service.
This is called featuring social proof.
The more (and genuine) the social proof, the higher the probability of a user trusting your SaaS and converting there itself, provided your offering is solid.
Remember customers only care about easing their work (and life) by subscribing to the tools that others use.
If you do not have a high budget, then you should look at investing in a recurring set of marketing assets that drive the user to the link in your bio. In this case, the content format may not be targeted but should be highly engaging to drive clicks to the bio, and then to the landing page from there.
The next step is to analyze your competitor's content strategy and understand why they are getting more traffic than you are.
You can then use this information as inspiration for your own content and distribution strategy.
If your objective is reaching new followers rather than engaging existing subscribers, you may also invest in a hashtag strategy
— platforms like Instagram and LinkedIn allow users to follow hashtags.
Similar to retargeting, hashtag campaigns let you target a specific audience based on their interests. The best practice for hashtag campaigns is to use the same language as your audience — for example, if you're marketing an accounting software product, you might want to use hashtags like #accounting or #finance to get featured on the 'Explore' page.
Hashtags can be used to drive traffic to your site and increase engagement with your content. Tracking hashtags is also a great way to measure how well your conversion rates stack up against competitors' conversion rates.
Drive Engagement
The next step is to drive engagement on your social media account. If you do not have a lot of followers yet, you may consider paid ads to boost engagement.
Alternately, use existing channels (including emails) to drive clicks to your social media channels. You can use gamification to incentivize these subscribers to click and engage on the new platform (including simple things like a follow or comment on your Instagram post to get a free downloadable on a topic they are interested in).
If you want more people to follow you on social media platforms, consider creating contests that require people to follow you first before entering their information or uploading something related to what they entered into their profile (such as a photo or video).
Once you have built up a small audience on your own social media channels, consider creating an email list and sending out content directly.
This allows you to continue building awareness and relationships with potential customers, while also providing them with valuable information and products that they will hopefully purchase from your business down the line.
Analyze, and then some more
You need to stay on top of your social media marketing and keep an eye on what's working and what isn't.
One of the biggest mistakes SaaS businesses make is ignoring their analytics.
If you don't know how well your social media campaigns are performing, then you won't know when to keep promoting certain posts or when to take them down.
Establish a few Key Performance Indicators (KPIs) against which you measure results. This makes it easier for you to conclude if you are going in the right direction and what needs to be changed.
It's not just about getting likes and followers — it's about knowing what type of content gets people excited about your company and your brand, and compels them to convert into loyal and long-term customers.
Wrapping Up
Social media has slowly become the number one way for businesses to reach out to new and existing customers, and getting users from social media can be extremely advantageous for your business.
The way you go about acquiring users from social media largely depends on your marketing strategy, your budget, and the type of SaaS business you run.
Going forward, here's what we suggest: produce great content, engage people in conversations that are relevant to your product, and treat each social media platform as a unique entity.
It's not the same strategy for Twitter, Facebook, and LinkedIn. It's better to see each of these channels as its own special medium, devoted to its own specific purposes.
You need a social media strategy (whether paid or organic) that amplifies your product's strengths.