Having a high conversion rate on a website is what most website owners dream of this makes them put in effort in several areas so that they will get the high conversion rate they want.
Websites are different but there are proven ways implemented by people over time to see conversion on their websites.
When you implement the ideas listed, not only are you going to get more conversion, but the general outlook of your website will improve.
The conversion rate may take more than you want but it will be worth it. Even if you see a 1% increase know that you are doing something well.
Below are proven tips that can boost your website conversion rate and ensure you have lead generation on your website.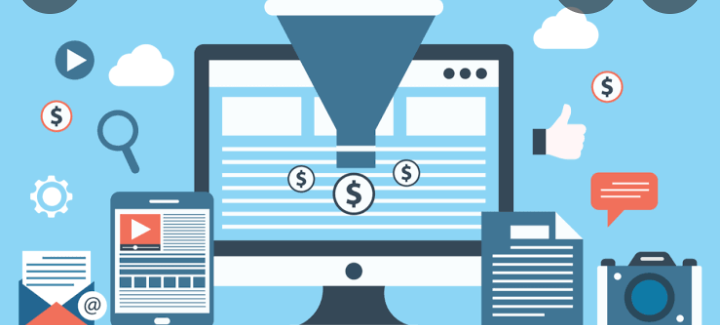 1. Improve your website
The first thing you have to do to increase your website conversion is to improve your website.
I usually recommend having a low priced SSL certificate like cheap Comodo SSL or RapidSSL Certificate on your website because of their strong security at discounted price.
With a RapidSSL Certificate everything you need to secure your website is added and when customers see HTTPS on your website, they know that your website is secure, and you have a high possibility of converting them.
Improving your website's speed is required because most customers find it hard to wait for a website that takes seconds before loading. When this happens, you lose potential customers.
It is easy to check your website speed by using Google's PageSpeed Insights or other website speed testing tools, then you implement the tips on what you should do to load your website faster.
Also, navigating your website should be easy for your customers because every customer needs a good user experience.
Customers get turned off if your website doesn't open fast and they may decide to go to your competitors. So, improving your website is a good investment.
2. Have a solution oriented website
Before you think about increasing your conversion rate on your website you must have a solution oriented website.
Someone visits your website because they have a problem or they need help, and when you don't have anything that explains how you can help them, it is difficult to make sales.
Having a helpful website will never let you lose potential customers. You can only have a good conversion rate when you have clarity on what you want to offer.
When you know the solution, you want to give your customers or people visiting your website for the first time, it is easy to turn them into customers if your services match their needs.
Additionally, addressing your content from their pain point and letting them know how you can help them increases their opinion that you know what you are doing.
3. Give them proof
Having proof on your website of what you offer and the people that have benefited from it makes room for high conversion.
You can get proofs from your clients and place them as testimonials, or you can add case studies on your website.
What this does is help you gain the trust of your customers. There are trust badges that a site owner can implement on the site. Some people may be skeptical about how true the services you claim to provide are, and the proof is all they need to become clients.
Personally, before getting any product or service from someone I like to see testimonials of how their product or service has benefitted others before me.
The proof I get makes me trust them and helps me make my decision. So, instead of just giving customers theories on how you can help them and how good you are, give potential customers proof and you will get results.
4. Add call to actions
After a reader goes through your website, what next?
Placing CTA at specific places gives your reader an idea of exactly what you want them to do. Don't just assume they should know what to do.
These CTAs have to be placed at strategic places on your web pages so that they cannot do anything but notice them and act on the CTA. It must stand out from any other content on your website.
Most people use a different color, or font or place them at the header of their website so that a visitor will not help but notice it.
A strong CTA tells a reader exactly what to do and encourages them to do what you want them to. It is compelling to the reader
Sometimes, all a visitor to your website needs is a nudge on what to do and they feel more comfortable following your prompt when your website is secure with an SSL Certificate.
5. Secure your website
When a website is insecure, it makes potential customers or customers feel skeptical about purchasing products or services there. According to study, 95% of websites run on HTTPS.
For example, an e-commerce website needs to have a Cheap Comodo SSL, RapidSSL Certificate, or Sectigo SSL certificate on its website.
When either of these certificates is lacking, HTTPS is not on the website to show it is secure and the padlock is lacking, a customer doesn't trust the website.
Customer wants to know that their information especially bank details given on the website won't be hacked into or accessed.
You may wonder about the need of putting an SSL certificate but seeing a secure website works on a customer's psycho and they feel they can trust you with their data or information.
This trust translates to a high conversion rate for the website owner because consumers have a high level of faith on the website. A site owner should renew SSL certificate on time to avoid cyber breach and business disruption showing in below image.
6. Have a lead generator
Email marketing has to be one of the crucial ways people have gotten more sales for their products or services.
A lead generator is what you use to build your email subscribers and you have a high possibility of converting these people to clients.
A free chapter of your book, a free guide or eBook, video series, etc. is what many people use as lead generators for email. 
This free lead generator has to be valuable, and you give it out in exchange for their email address. If the free product you are giving them isn't valuable, they will find little reason why they can trust you.
Most people I know want a free product to know how good you are before they buy from you. So, your lead generator has to solve your customer's problem.
After getting these emails, you must nurture them by sending valuable email campaigns to them so that when you finally present your product or service they will be inclined to buy.
Using SSL certificate on your website makes a visitor of your website trust you enough to leave their email address and be sure they won't get spammy emails.
7. Keep your website design simple
As much as we want our website to look unique and beautiful, we don't also want to clutter our website with unnecessary graphics, plugins, or themes.
Your website design should be simple, easy to navigate for the user, make them want to engage with your content, and give them an overall good user experience.
Your web pages should not distract your visitors from what you want them to them. 
Help them focus and have the clarity to follow through with your call to action. This is done when you don't clutter them with unnecessary things like excessive popup ads.
On your landing pages, you don't want your user to get distracted by things that will make them get turned off or irritated because things are shown are not relevant to them.
Final thoughts
Getting your website protected with SSL certificate to increase your website conversion.  It is clear that if you have 100 visitors, you will have chance of 2-3% conversion rate. Website conversion rate depends upon many factors as we discussed above. If you implement them, then you can improve conversion funnel shortly.