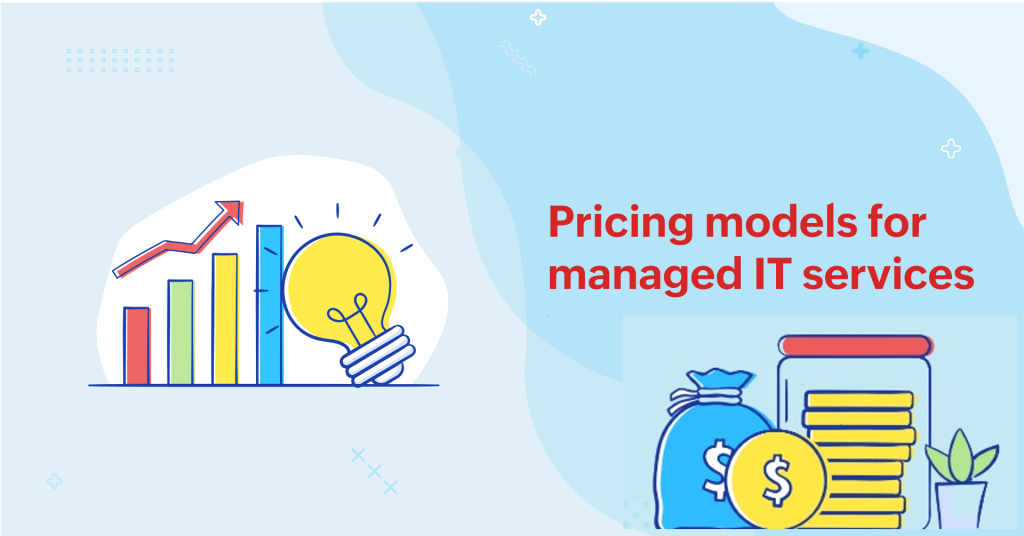 Even though the price of BaaS, RaaS, or DRaaS is not the only factor driving sales, the suitable pricing model is a cornerstone of a managed service provider's (MSP) success.
The MSP pricing model determines profitability and competitiveness by clearly identifying what is and is not covered by an MSP and how it shall be charged. Therefore, its choice should be approached with the utmost care. However, given the number of variables involved, choosing the right MSP pricing model is anything but easy. This blog post aims to simplify your decision-making process by introducing different MSP pricing models and delineating their key differences.
Types of MSP Pricing Models
Per-device

Per-user

Value-based (flat fee)

Monitoring-only

Tiered

À la carte

Break-fix
1. Per-device
The per-device model is one of the most straightforward pricing models. This strategy is commonly used because it is understandable and easy to quote. In addition, it's easy to estimate the cost. Under this pricing model, the MSP charges its clients a defined fee for different types of devices. The contract has to cover the period of the set fee and the rate for each type of device (for example, laptop, mobile device, printer, server). If your client doesn't add more devices, there is almost no option to raise prices unless you reconsider the basic rate.
2. Per-user
The per-user pricing model is similar to the per-device model. The main difference is that a monthly fee is charged for each user instead of each device. Many clients prefer this model as it doesn't consider the network users' number of devices. You might maintain a much higher number of devices with some clients than users.
3. Value-based (flat fee)
The flat-fee model is one of the most comprehensive pricing models. In this case, the MSP provides all IT support, taking care of the whole system management process. The MSP takes on the role of an outsourced IT department. Usually, the MSP does not only solve current issues but also takes over hidden and potential problems.
4. Monitoring only
As is clear from the name, in this model, the MSP only provides monitor and alert services. This bare-minimum approach is common among clients who are on tight budgets. In this case, MSPs are mainly in charge of alerting clients of current and potential issues. However, the problem-solving process mostly redirects to the client's internal IT team. If requested, the MSP can assist for an extra fee. Monitoring services can vary from minimal essential assistance to advanced support.
5. Tiered
The tiered pricing model is one of the most popular among MSPs. This pricing option gives MSPs the flexibility to create service packages with a graduated price increase, depending on the level of assistance provided. On the other hand, potential clients like it because they have options and can pick the most suitable bundle of services that meets their needs and budget. The packages are categorized according to the price and support levels (for example, Bronze, Silver, Gold, and Platinum). You can start shaping packages with a basic set of remote support, patches, and updates. Afterward, add value by incorporating on-site support or emergency and after-hours assistance, for example.
6. À la carte
Unlike the tier model, à la carte is not an MSP favorite, as it significantly limits profitability. It can be compared to an open buffet of services, where clients can pick everything they need, thus tailoring a personal plan. Explaining all the assistance procedures to the clients can get too time-consuming. For the reasons mentioned, most MSPs no longer provide this pricing model.
7. Break-fix
Break-fix is another pricing model that has lost its popularity over the years. Break-fix pricing refers to solving a current issue and getting paid without being involved in maintenance. It might sound like an easy solution, but it gets pretty complicated over time. Clients lose control over their infrastructures, while MSPs might spend hours learning about an issue and trying to find a fix. However, it is an excellent option if an MSP is looking for a part-time client.
How to Choose the Right MSP Pricing Model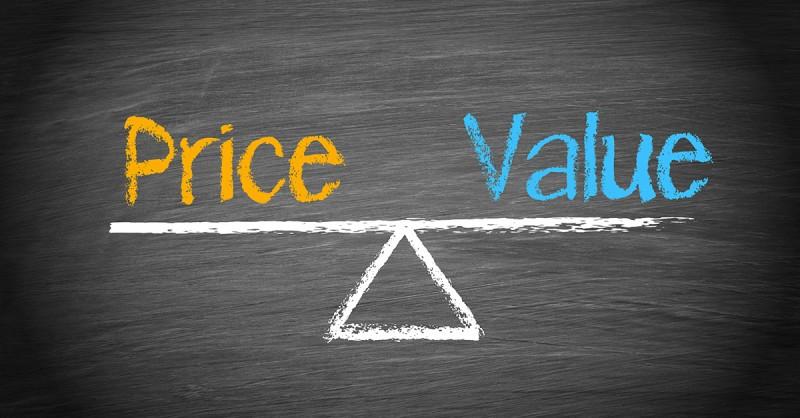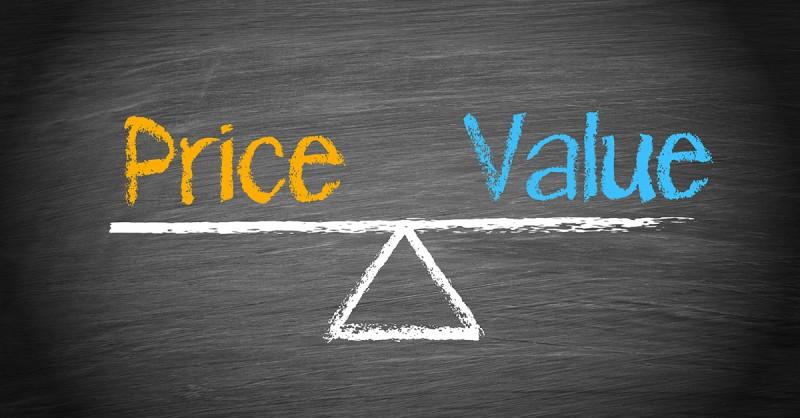 As an MSP, choosing the most suitable pricing model is complicated. You always balance making your clients happy and keeping your business profitable. When making your choice, consider the following aspects:
Cost.

You need a crystal clear idea of the total costs for delivering each service. It includes regular costs and additional ones that may arise.

Target market.

Your target clientele will define the most suitable pricing model, as the strategies for small businesses and larger organizations vary drastically.

Technology.

Having in-depth knowledge of the technological challenges and specifics will save you time and money and influence your pricing strategy.

Scalability.

The key to successful scalability is standardization. By standardizing the core offerings pricing, you will shorten sales cycles, make the selling process easier and repeatable, and as a result, grow your business effectively.

Competition.

Being competitive is crucial in the long run. While the lowest pricing might not be the strategy, you are looking for, having an idea of the market situation and tendencies is always an additional ace up your sleeve.
Comparison of MSP Pricing Models: Pros and Cons


Advantages
Disadvantages
Per-device

It is an easy-to-grasp model for your clients.

The scalability process is straightforward for the clients. They simply add devices as their business grows.

The sales process is simplified, as you can easily explain the value of this pricing model.

Clients often don't notice the value of the provided services.

The substantial costs might be higher if several users share the same device.

Per-user

It is convenient for companies where users need support for several devices.

The agreement is easily adjustable as you add/remove/change users.

Security permissions are easy to manage through Active Directory.

The pricing might get complicated because one person may use multiple devices.

It is easy to lose control of an actual number of devices, resulting in unprofitable assistance.

Value-based (flat fee)

It is the easiest option for MSPs in terms of management.

This pricing model consumes the least time in the initial stages, as the package of services is already defined.

Basically, you become your client's outsourced IT department, which brings more responsibilities, especially in terms of compliance and security.

Clients might be frustrated with the pricing, as it is inevitably high and doesn't necessarily include detailed billing.

Monitoring-only

It is an easy-to-manage model.

Although essential, this pricing model still keeps track of issues.

Probably the most affordable option for the client and the least complicated for MSPs.

Finding a decent profit margin for this model is a serious challenge.

Clients might get frustrated as onsite services come at an additional cost, mainly at an expensive hourly rate.

Unexpected issues generate extra costs that sometimes don't fit the client's budget.

Tiered

It is easy to grow gradually when a client requires a change.

This model gives clients a relatively easy solution for their type of business, which usually includes all of the types of services they need.

The tiered model gives you more flexibility to work with a broader range of clients at different price points.

Due to the multiple levels of support, this pricing model can result in complicated internal

management

for MSPs compared to a single package offering.

Some clients on a budget might opt for a cheaper tier of support when they actually need a higher-priced tier. This might lead to client frustration when they get

bills

for additional services.

À la carte

Clients can craft a customized solution that meets their particular needs perfectly.

Usually, it gets over-complicated as the MSPs explain all of the services and point to the ones the client didn't consider while creating their customized plan.

This model often ends up being unprofitable while also requiring much effort.

Break-fix

Mostly, you can skip monthly agreements with the clients, making the process less complicated. However, it is highly advisable to sign an MSA and SLA to avoid potential disputes.

Good for MSPs looking for part-time clients because it is easy to find clients who need to solve specific IT issues.

Over the years, networks and technologies got complex, making it difficult for MSPs to justify their hours spent on fixing issues for non-managed clients.

This model often disincentivizes clients to maintain their infrastructure regularly.

Without an SLA, businesses lose control over their estimated IT costs and repair times, which might end up in a big mess.
Wrapping up
Creating a long-lasting business strategy and MSP pricing model takes time. Consider all the individual factors to find the most suitable option for your organization. Be consistent yet flexible to ensure client satisfaction and, as a result, a successful, prosperous and profitable MSP business. Having reliable partners is key to a collaborative workflow and great results. To meet your MSP business goals, ensure your pricing model is complemented by a comprehensive and reliable solution for backup as a service offering, such as NAKIVO Backup & Replication for MSPs, created with MSPs in mind with a flexible licensing model, and a self-service portal.