PBX or VoIP? A valid question when it comes to deciding the best phone system for business communications. Let's explore the difference between both phone systems and find which one is better suited for team communications.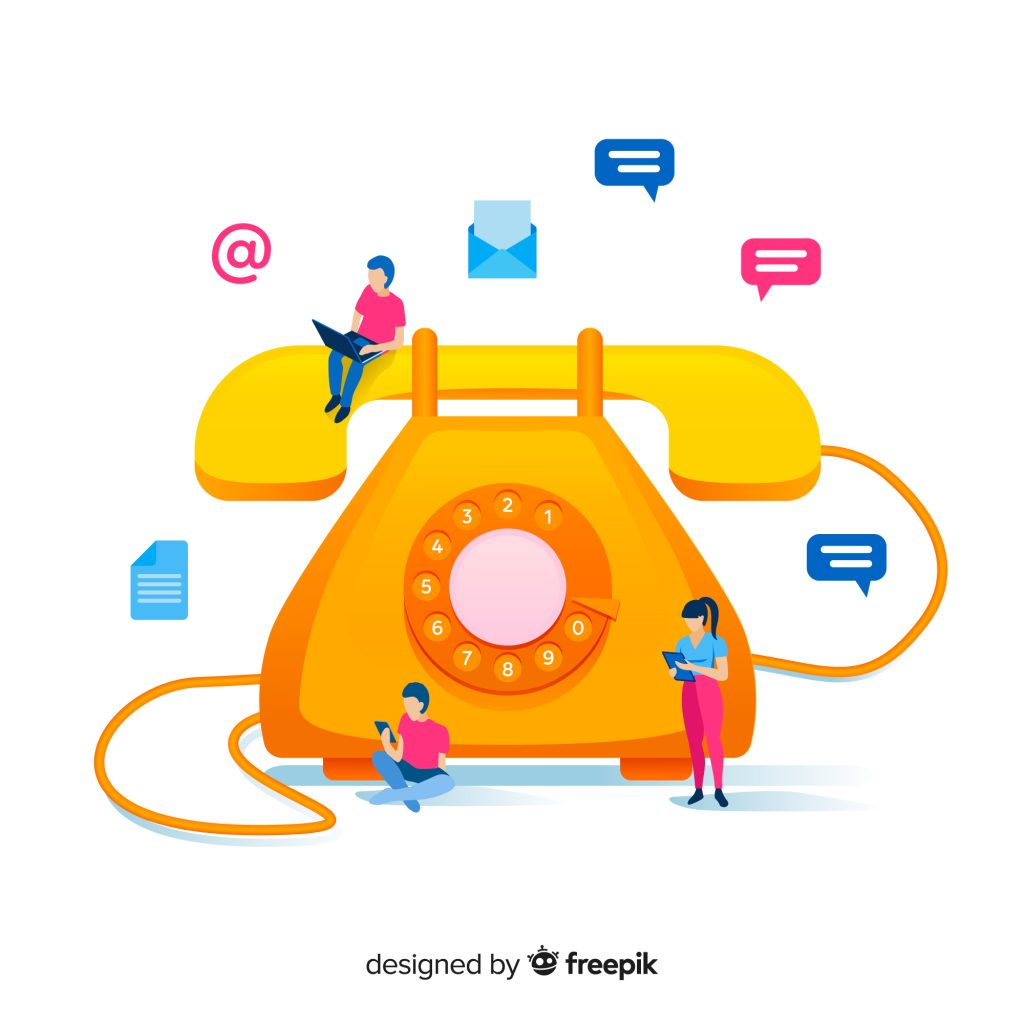 VoIP: Voice over Internet Protocol
VoIP- Voice over Internet Protocol is a cloud-based platform for communications. It is used to make incoming and outgoing calls, video conferences, and messaging over the internet. VoIP technology is considered to be the backbone of business communication.
It basically provides Unified Communications as a service (UCaaS). VoIP provides more comprehensive communication solutions as compared to PBX's. In other words, we can say that this comparison is between UCaaS vs PBX.
VoIP Business is a robust app if you want to use VoIP for business, having all advanced features you need to have for effective business communications. 
How VoIP Works?
There are many software for communication available in the market. A VoIP system is one of them that works by transmitting voice signals over the internet. It converts voice signals into digital signals (data packets) by compressing, these data packets are transmitted over the internet then uncompressed and turned into voice again. Two different types of data packets are used by VoIP, SIP and RTP.
Pros of VoIP
No Up-Front Hardware Costs
Since VoIP is a cloud hosted phone system, one app provides all the services. There are no upfront hardware costs, special routers or switches.
Multiple Devices
Unlike PBX systems you are not restricted to staying in the office by phone, rather you can use VoIP on multiple devices like on computer, Android, iOS or a desk phone, even when you are away from the office.
Flexibility and Mobility
With VoIP, you can access your office and do business communications while working remotely or even travelling because it can be used on any device such as smartphone, computer, tablet etc anywhere in the world, thus making team communication and collaboration seamless. It allows remote workforce to use office phone numbers from laptops/ smartphones for business communications
Cost-Effective
Since it does not have any hardware or maintenance requirements, VoIP is cost effective, also because calls are made over the internet, even international calling will cost you nothing.
Maintenance/Upgrade
Unlike PBX, you can handle the problems yourself with VoIP. You do not need to call and pay for a skilled professional to come and fix phone related issues.
Integrations
VoIP offers a wide range of integrations such as Outlook, Google Calendar. You can integrate your business communications with other applications, for instance Salespeople can analyse and track calls within CRM systems.
Security
Since VoIP is cloud based, it provides security against data loss, hacking as data is stored on cloud which cannot be accessed without permission. To ensure security it provides end to end encryption, two factor authentication and password protection, 24/7 network monitoring, Real-time notifications of security issues.
It does not claim 100% security as an employee may get connected to unsecured Wi-Fi network 
Cons of VoIP
The cons are not only specific to VoIP but are applicable to every phone system including IP-PBX.
Internet Outages
VoIP is reliant on internet because communication through VoIP can be done over the internet, therefore a reliable internet connection is mandatory for incoming and outgoing calls.
We can face problems of internet dysconnectivity or outages. If you are unable to take calls because of internet outages, your phone system still works and you can send incoming calls to the voicemail or to a mobile app or to another user through call routing.
Audio Quality Problems
With VoIP, voice signals are compressed into data packets, transmitted over the internet, uncompressed again and turned back into voice. In this whole process the transmission can be delayed and disrupted because of the internet. It may be prevented by choosing the best service provider.
Every service provider guarantees a robust network connection for quality calling, it may be prevented by choosing the best internet service provider, enough bandwidth, fast switches and robust Wi-Fi access points. 
PBX: Private Branch Exchange
PBX is an analog phone system, used for communication. The services a PBX phone system can provide are: answering calls, Call hold, call transfer and voicemail.
PBX is an old telephone service that was considered the first business grade phone system decades ago. It was used before modern collaboration and communication applications were launched.
A PBX server can connect all desk phones together allowing call transfer within the office as well; all internal calls are free. Its hardware needs to be purchased and only a skilled professional can install it.
When evolved, PBX integrated with hosted VoIP technology and converted into IP-PBX- the phone system that can work on internet protocol.
How does PBX work?
A local phone service provider links PBX through copper cables with standard phone lines. Extensions are used to direct calls from main office numbers to handsets. It offers one connection for active calling and having a number to multiple persons.
Categories of PBX
PBX can be categorised in to three types of phone systems that include:
PBX-Analog

IP-PBX

Hosted PBX
PBX-Analog
Analog PBX is a first business grade solution for communication. It connects POTS (Plain Old Telephone Service) with PSTN (Public Switched Telephone Network). This phone system being an old telephony is not designed to support advanced calling/calling features, rather it is only used for placing and receiving calls (incoming and outgoing) audio calls. 
With this phone system only a limited number of calls can be catered, if the limit exceeds, your customers will get a busy signal. Also you are restricted to stay in the office to use this phone system. With these limitations, the scope of analog phone systems is limited as it cannot cater to your team/business communications.
IP-PBX
Analog phone system then evolved into IP-PBX that allows working over the internet protocol/local area network. With networked offices having computers; the same wiring for connecting phone systems was used. This connection allowed two phone systems to be connected over the internet, thus allowing remote work with free calling features. 
Although a bit evolved, yet a lot of up-front costs and skilled professionals to install and manage your IP-PBX phones were still needed.
Hosted PBX
Hosted PBX is a cloud-based phone system having off-site hardware. The hardware, software, IP phones, maintenance, security or upgrade all is offered by hosted PBX providers. With hosted PBX, your business will have fewer maintenance and training requirements as its hardware is maintained off-site.
It is not necessary that all hosted PBX providers will allow you to make calls through a program on your iOS, computer, or Android app. Most of the systems lack reporting, analytics and contact centre features. You will have to pay a fee if you want to avail advanced features. Due to these drawbacks, we cannot claim that hosted PBX is the best platform for team communication.
Pros of PBX
Upfront Costs
The costs of PBX are upfront not recurring; moreover, having robust and solid hardware, PBX systems are replaced after many years. 
Managed Customer Support
PBX systems do not need frequent upgradation, adds, moves and changes, rather the service provider is responsible for routine maintenance; thus, zero wastage of time on phone system maintenance. The same benefit can be availed with VoIP. These systems create familiarity between you and your customers and they start associating themselves with your business logo design and name.
Long-Term Service Contract
PBX systems typically deal with long-term contracts. PBX software licences can be purchased on a multi-year basis. 
Best Sound Quality
Unlike VoIP telephony in which data is transmitted over the internet; with PBX's data is transmitted through wires which guarantee the best sound quality.
Cons of PBX
Expensive Phone System
PBX systems require hardware that is expensive. Other than expensive hardware, you need to pay service and maintenance charges to an IT team; except IP-PBX, that is not as expensive as other two types of PBX systems are. Besides, it also allows you to include extra users without paying for it.
Limited Phone Numbers and Lines
Unlike VoIP, adding extra users is costly and time consuming with the PBX system. With the PBX system, you can take a limited number of calls, an extra space for server and hardware is required for adding more lines.
Lacks advanced Features
With the PBX system, you can only place voice calls, plus you have to be there in the office to use this phone, thus remote working is not feasible with PBX systems.
VoIP vs PBX in a glance
A side-by-side comparison is given:
VoIP
PBX's

Cloud-based phone system

Premise-based phone system

Connection

Over the internet

Through wires or physically connected circuits

Communication Channels and features

Diverse options for communication such as Messaging, Voice calling, Video conferencing etc.

Limited to voice calls only

Features

VoIP offers a wide array of features such as, Call routing, Call queues, Integrations, Visual voicemail, Automated call back, Auto-attendant, Voicemail transcription and a lot more

Limited features such as Call transfer, Call hold, Voicemail, Caller ID, Call recording

Equipment

No equipment is required except internet connection or any device like computers, desk phone, smartphones etc, quick and easy installation

Hardware is required

Cost

Cost effective

Expensive

Technology

Latest cloud-based technology built on SIP platform with advanced features

Old telephony

Flexibility and mobility

Any device can be used as a VoIP phone such as smartphones, computer, desk phone, tablet

     

used anywhere and allows remote working

Can be used within office premises, therefore, does not allow remote working.

Available devices: landline/desk phone

Integrations

Provides integrations

No integrations

Number of calls

Unlimited number of calls, 

Limited number of lines and phone number

International calling

unlimited international calling

Expensive international calling

Sound quality

Sound transmission can be delayed or disrupted when internet outages causing latency and jitter

Best sound quality 

Customer support

Customer support not required

Customer support required by a skilled professional

Scalability

Easily scalable, you can add and remove users with ease 

Difficult to scale, requires upgradation
Some factors need to be there in mind while choosing between VoIP or PBX, these factors include:
Current Setup

Reliable internet access

Remote working teams
The Upshot
The upshot of discussion is a robust unified communication platform such as VoIP is required for better business/team communications, as all types of PBX have failed to provide advanced features like teleconferencing, messaging, call recordings, integrations, analytics, mobility, scalability, security, automation etc. Business communication demands advanced features which the PBX system lacks, that is why the latter cannot cater to the needs of business communications.
Hybrid PBX would be a great solution if your company set up is more in harmony with the PBX system. This hybrid PBX setup allows you to utilise features of the VoIP solution and infrastructure of PBX system.
VoIP is the better overall choice.