Did you know that over 80% of brands use affiliate marketing to increase leads and conversions?
Unlike ads or PPC, there are no upfront commitments, where you pay per click irrespective of whether a lead converts. With affiliate marketing, you pay the marketer only if the lead converts. Therefore, you are paying for quality leads.
Amazon was one of the first to enter the affiliate game, and now big names like Uber,  Airbnb and Poll the People rely on affiliate marketing to get new customers.
If you think affiliate marketing doesn't apply to SaaS organizations, you are missing out on great lead-generating opportunities. At the end of this blog, we guarantee you'll be convinced to include affiliate marketing in your growth strategy.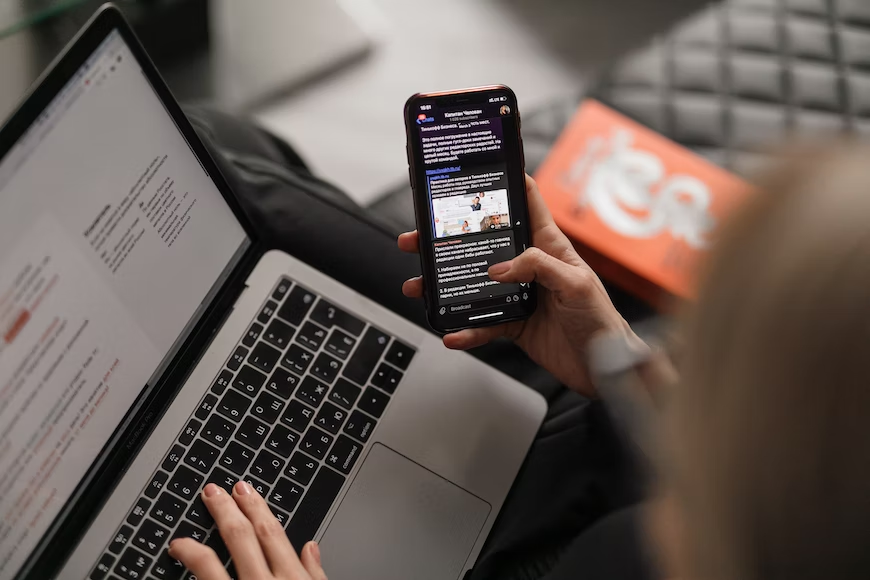 What is affiliate marketing for SaaS businesses?
SaaS affiliate marketing refers to the process of engaging content producers and marketers, like bloggers, and influencers, to advertise your software products on their own platforms. These content producers publish affiliate links—directed to your SaaS product—on their websites to make them interested enough to click on the link and explore your product. They use a unique link that helps you recognize a lead is coming from their website.
If the interested visitor converts into a client, you will then have to pay the affiliate marketer a commission discussed prior while negotiating your contract. However, as we mentioned earlier, there is no need to make the payment before any leads are converted.
Often, SaaS entrepreneurs misunderstand that affiliates are only for B2C markets. Since SaaS falls in the B2B space, you have no space in the affiliate marketing sector. However, that's not true. Businesses rely on peer reviews more than consumers. Research shows that 86% of companies in the B2B space rely on reviews while making a purchase.
Overall, affiliate marketing is snowballing and is estimated to be worth $12 million by the end of 2022. If this hasn't convinced you to hop on the bandwagon yet, here are 5 reasons SaaS organizations need to indulge in affiliate marketing.
1. Cut down costs
We already mentioned that affiliate marketing is an excellent and efficient form of marketing that doesn't involve significant expenses until you've actually closed a deal. 
More traditional marketing methods generate leads, too, such as Facebook and Google ads, social media marketing campaigns, PPC, and more. However, all of these marketing strategies require a significant investment, and there is no guarantee that you will get the desired results. Therefore, there is no denying that though these tactics have a success rate, they come with a high risk.
So, if you are looking for a no-risk, high-ROI marketing strategy, affiliate marketing is the way to go. 
2. Affiliate marketing provides the human element
While most of us in the SaaS and B2B industry are selling services and software, we often forget that people behind the screens are making purchasing decisions. Ultimately, you need to make your brand appealing to another person and convince them that your product can help them solve a specific problem. 
Most B2B entrepreneurs rely on reviews and word-of-mouth marketing to trust a brand. They value the words and reviews of their peers and other prominent faces n the industry. Therefore, if you partner with the right marketer, you are bound to connect with your target audience.
Another way to use affiliate marketing is to connect with a new audience. For example, if you have software that you feel can help people, you can make how-to blogs and YouTube videos explaining how your product helps solve problems. Doing that will expand your reach and help people better understand your product.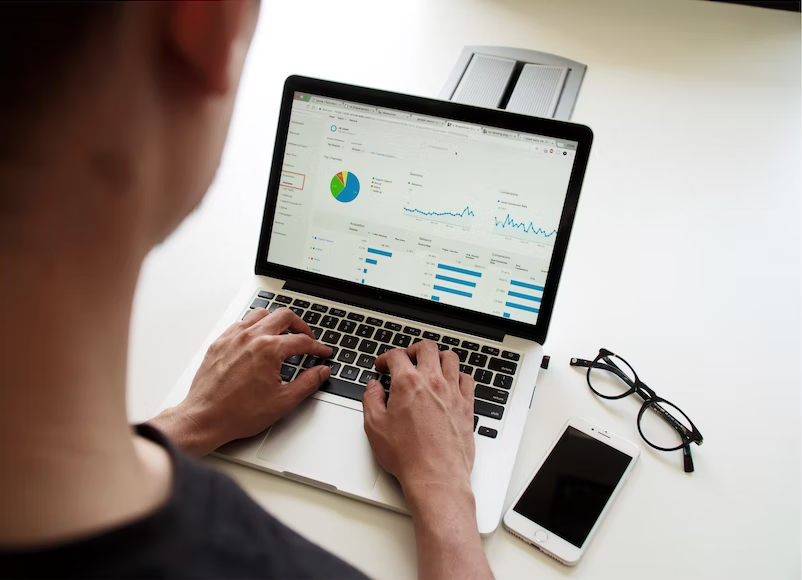 3. Allows targeted traffic to flow to your website
The problem with Facebook and Google ads is that no matter how much we try to narrow the search, there is no guarantee that the ads will reach our desired audience. The algorithm is improving every day, but it's not 100% accurate in the current stage.
With affiliate marketing, there are higher chances of reaching the right audience since the affiliate marketer already works in your niche and has experience with products like yours. Therefore, there is already a guarantee that their audience is interested in your product.
If you have an email list you can run a drip campaign to nurture your email list or If you create high quality content, AI writing tools can be of great help here.This means that there are better chances of potential leads noticing your brand and visiting your website and a higher probability of those quality leads converting into clients.
4. Make the most of word-of-mouth marketing
Did you know that affiliate marketing is not only restricted to content creators? Your past clients could also turn into affiliate marketers for your product. However, the principle remains the same, if they can refer a friend/colleague and bring in a new client, they get a commission.
Word-of-mouth marketing is more effective than any form of content marketing. 
How?
Think of it this way – are you more likely to buy a product some person recommended online, or would you rather trust the review of a good friend/acquaintance? We are all prone to believe the people we know in real life more than those we follow online, no matter how popular or wide their reach.
You can also use this tactic and retain old customers by offering them a discount on their next subscription instead of a commission.
5. Higher success rate for product launches
When launching a new product or service, finding the ideal audience is like searching for a needle in a haystack. It is simpler to introduce new software items and have an existing audience to reach out to when you have access to an effective affiliate network.
Regardless of your sector, your affiliates may assist with pre-promotion in the launch of your product by giving their audience sneak peeks at what you'll be selling and participating in other pre-launch promotional activities. 
Your affiliates can use reviews, guides, tutorials, infographics, and other interactive forms of content to promote your new product even before it has launched. It'll ensure that your product has made an impression in your audience's mind before the product is even on the market. Get a head start on success by ensuring your high-quality software holds your audience's attention.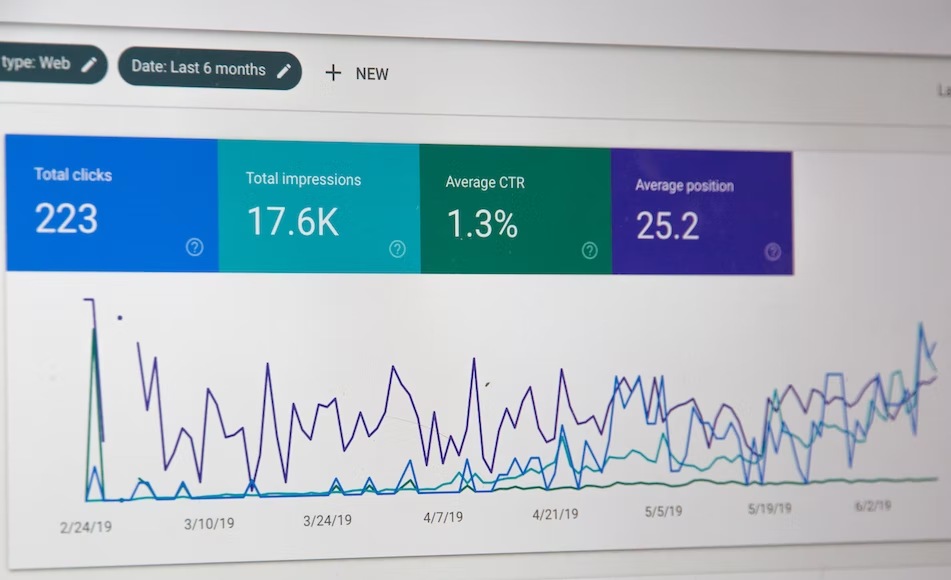 How to get started with Affiliate Marketing
Now that you know the benefits of affiliate marketing for SaaS companies, let's look at how to get started.
1. Focus on your product first
In the internet era, information is readily available at our fingertips in seconds.
Your audience is intelligent and will think twice before making a purchase, even if they've been influenced by a marketer. With platforms like Compare Camp that let you compare and evaluate different software, it becomes easier for people to make an educated choice. 
Without a good product, no amount of marketers can help you close a sale. Therefore, you must ensure that your business is the best in the market before even considering approaching affiliate marketers. Don't neglect the impact a branding can do for you. Other than improving your product, you must also enhance its brandng — how it looks to your audience. So take your time creating a logo, font, image, and color combination to go with your product packaging. 
2. Decide on a commission 
Calculating how much you can afford to pay as a commission is the second crucial factor to consider when setting up your affiliate program. A low commission might seem unappealing to affiliate marketers, and a high commission might be a financial risk.
How do you decide on the right commission? Affiliate commission rates typically range from 5% to 25%, depending on the sector and price range of goods. First, look at other affiliate businesses in your sector and evaluate their offer. An experienced virtual assistant can do the tedious market research and help you decide on the ideal commission rate.
3. Pick affiliate marketers in your niche
If you're going to market your product through affiliates, it makes sense to do it with content creators specializing in your niche. This will ensure your product reaches the right audience and improve your chances of successful conversions.
Finding the right people for the job might take intensive research, but it is worth it in the long run. We recommend saving time and hiring a virtual assistant to take care of finding suitable affiliate marketers that can help you reach your target audience.
4. Continue tracking your progress
The process doesn't end once you find the right marketer. You must constantly stay on top of things and monitor your progress to ensure you are on the right track and that affiliate marketing is working for you. Monitoring factors like the number of clicks, conversion rate, and traffic help you understand your progress and make smarter future decisions.
Several online tools make managing affiliate content simple. You can compare the various tools on Compare Camp, evaluate their pros and cons, and choose the best tool for your business.
Grow your SaaS business with affiliate marketing
Affiliate marketing has immense potential to accelerate your business growth with minimal risk and investment. If you haven't already, it's time to seriously consider investing in affiliate marketing and increasing your conversions and sales. We hope you found these tips helpful and implement them in your affiliate marketing strategy.